Italian cuisine, which includes pastries and desserts, is among the best in the world. This food artist creates beautiful little scenarios on sweets, giving us yet another cause to be astounded by Italians' culinary prowess.
Italian pastry chef Matteo Stucchi creates desserts that represent real-world events. His fanciful sculptures contain miniature human figurines which are seemingly going about their daily lives. He does this by playfully recreating desserts as unique locales where his characters' stories take place. This features, among many other things, a tiramisu transformed into a castle, a beignet imagined as a planet, and a carousel fashioned of tartlets.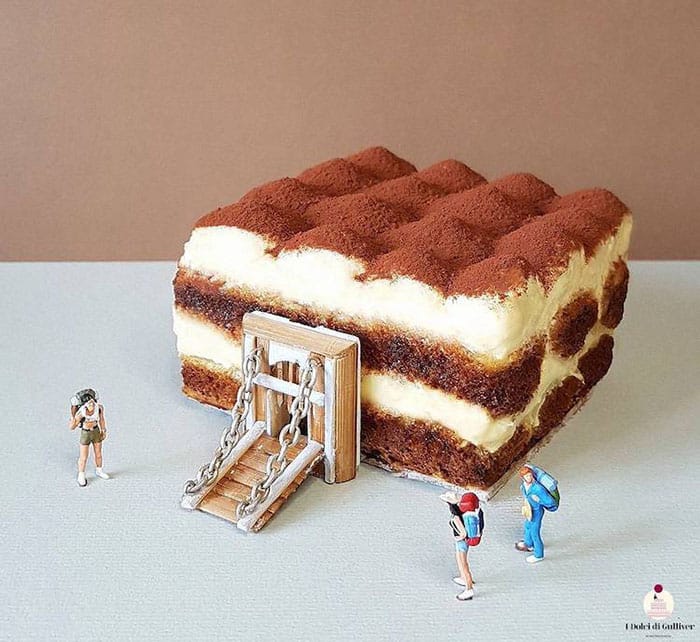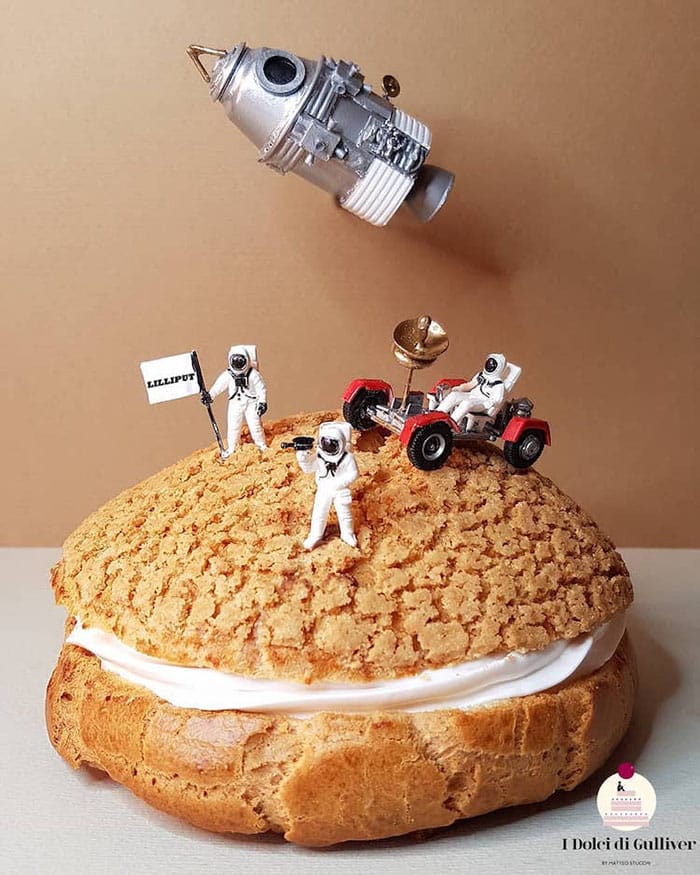 Clearly, the creativity of this 26-year-old connoisseur of sweets knows no bounds. He obviously has exceptional attention to detail. Just creating a scale model is challenging. Yet by utilizing pastries as his medium, this chef makes it much more difficult. In light of this, it is not surprising that Stucchi's works have attracted adoring admirers from all around the world.
The username of Stucchi's Instagram account is @idolcidigulliver, which translates to "Sweet Gulliver." As you might have suspected, his works take influence from the satirical literary classic Gulliver's Travels. Each week, the pastry specialist presents new creations on his Instagram feed. His collection of culinary art is on display to his over 230,000 followers.
The look of a dessert is just as crucial to a creative cook as its flavor.
"Decoration in a dessert is just as vital as the flavor."
His pastries are, without a doubt, wonderful. Yet, before you put the finger on them, you'll undoubtedly second-guess yourself due to their incredible designs. These sweets are simply too beautiful to consume!
See more of Stucchi's incredible pastry masterpieces in the images below.
These Dessert-Scene Miniatures Exactly Represent The Sweet Life Of The Lilliputians.