Cats love napping in the oddest places like lazy loaves. It doesn't matter to them where they sleep or how they sleep. Cats can sleep in many ways. They are often found resting peacefully in the most uncomfortable places. The cat parents don't stop taking pictures of their cute pet moments as long as they can.
We came across an interesting cat-nap department, just as we were obsessed with the cats sleeping at the oddest places around the house. In the long hours that our feline queens/kings spend sleeping, they get enough time to try some of the funniest and weird sleeping positions. The flexibility of a cat's body is the main reason they are able to bend and twist so easily. The funniest fact about sleeping cats is that they can look like food. It's insane, right?
We brought the most amusing cat collection to you. The color of the cat's fur makes it look like it's the best food, but it's not.
The most delicious content will definitely make you drool.
1. For the love of potatoes.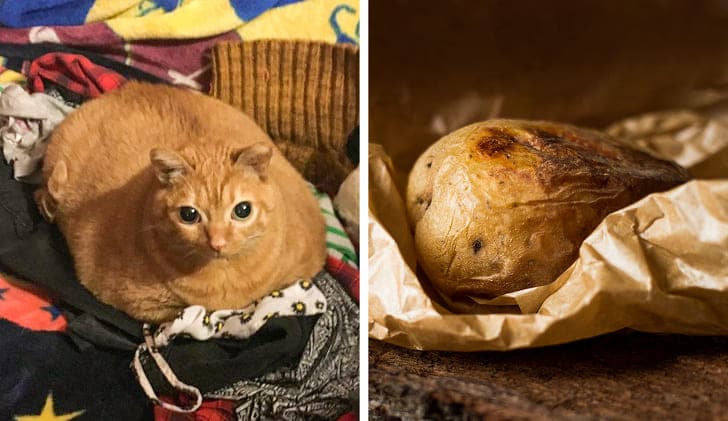 2. Steaming hot rotisserie chicken.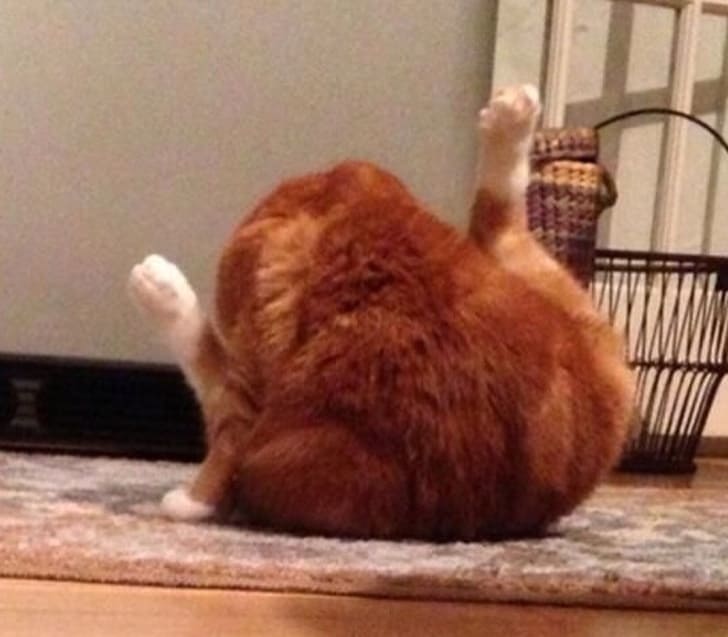 Fresh out of the oven!
3.  Cat fried egg for breakfast.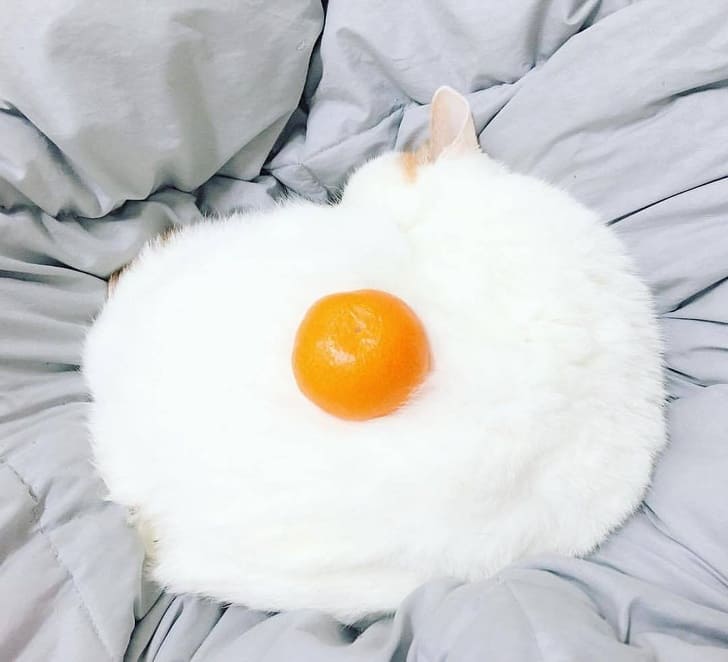 What a picture-perfect fried egg!
4. Fluffiest cinnamon cat bun.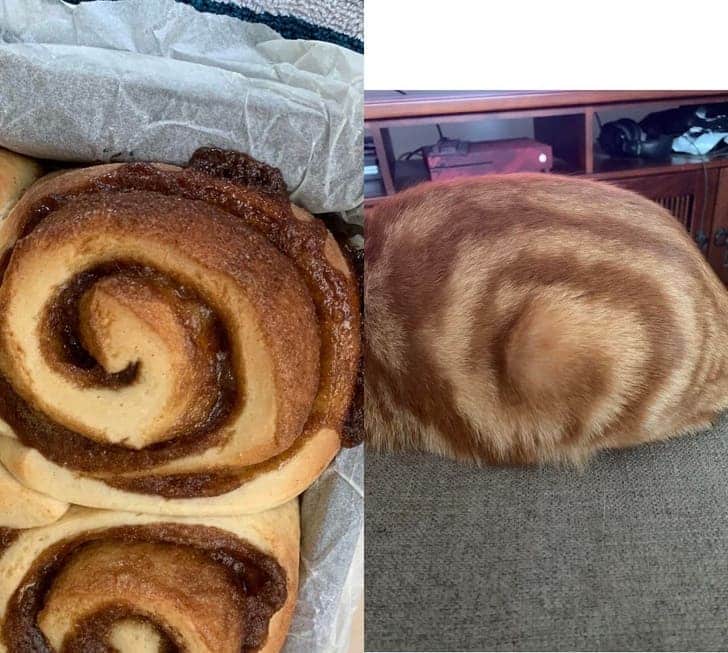 5. What a sleepy little cat kiwi that is!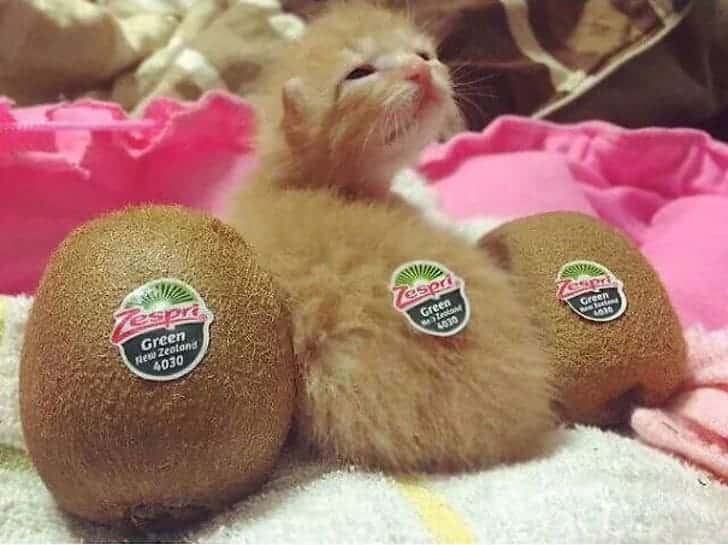 This kiwi appears to be cuter than the rest.
6. Perfectly shaped Cat-ssant.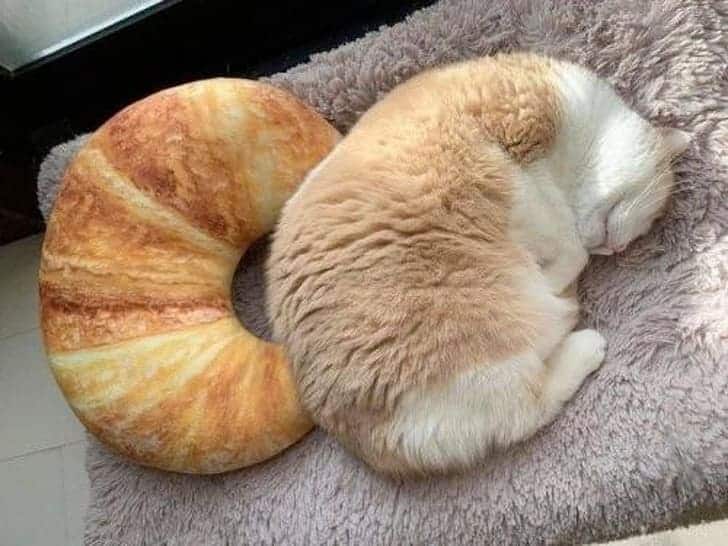 Perfect curve.
7. A loaf of bread, topped with butter cat.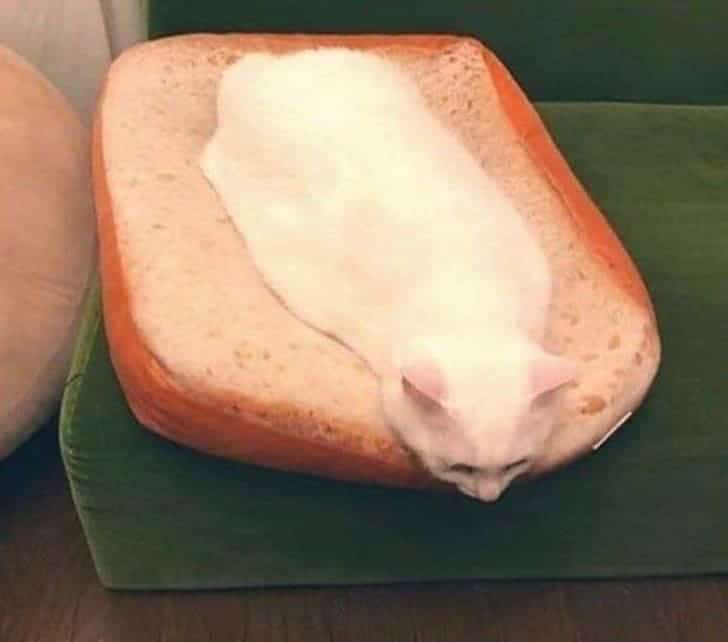 8. A Taco or a Cato?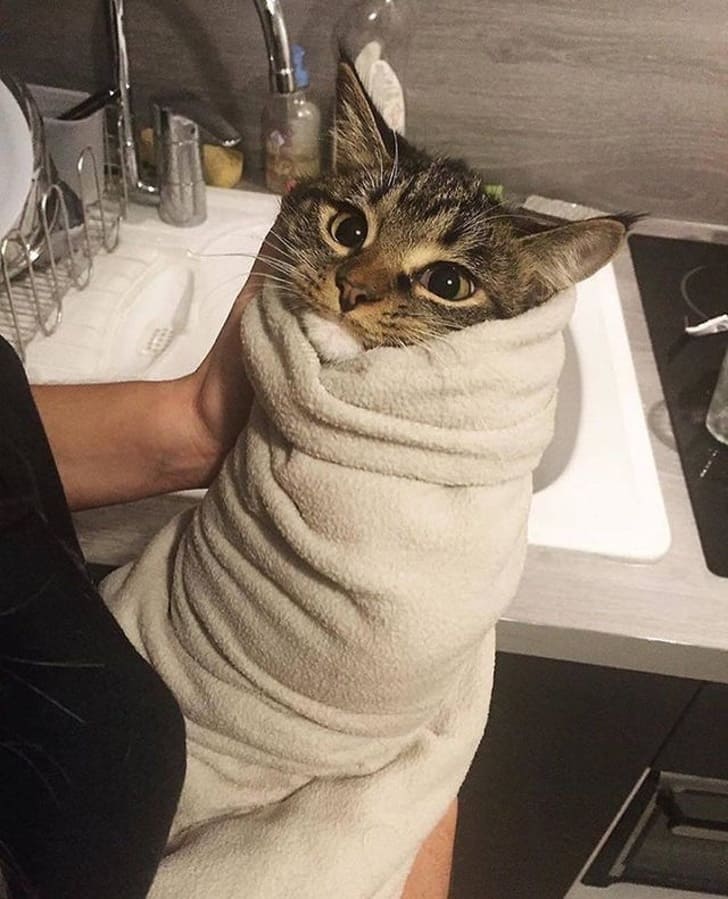 This Taco surely has some good filling.
You must be wondering how easy it is for these cats to bend and sleep without hurting themselves. Their spine rotates more than ours, which makes them flexible. The soft disc between their spine protects them from being damaged while they sleep. This sleeping feature is unique to us and we are in awe.
There are more cats on the menu today.
9. Branding on point!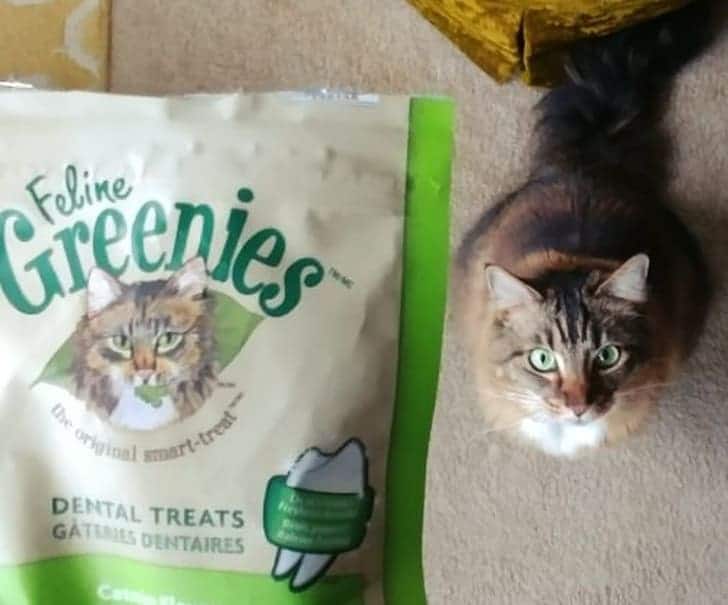 10. A cream-flavored donut with cookies.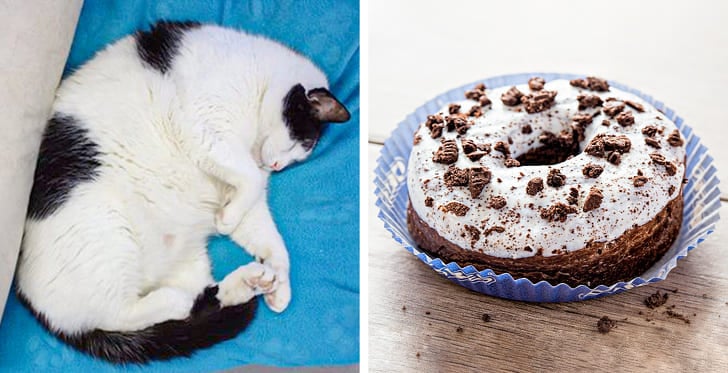 The sweetest cat cookie with cream.
11. I was craving a waffle topped with cream.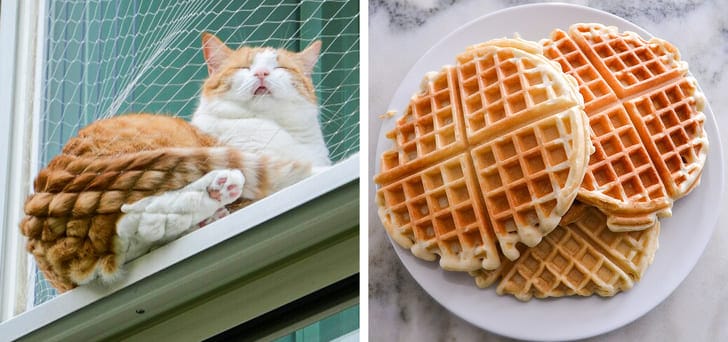 12. A whitebread hotdog or a chicken with skin? I am confused.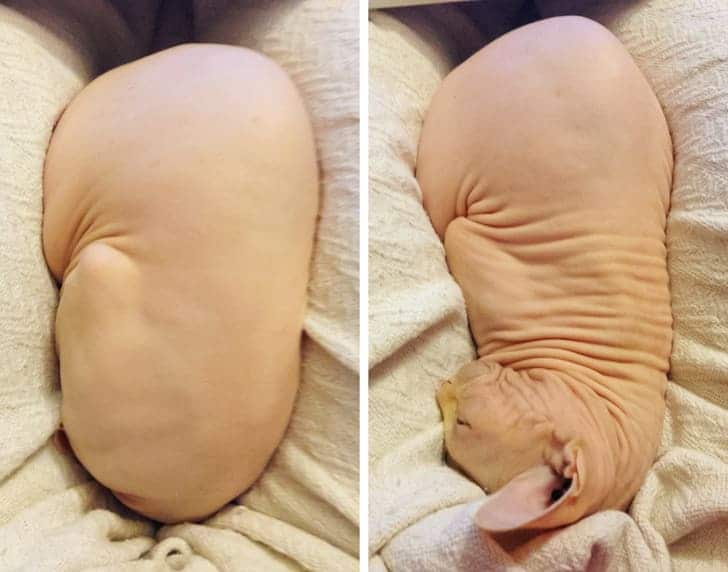 13. The only food left from the bonfire.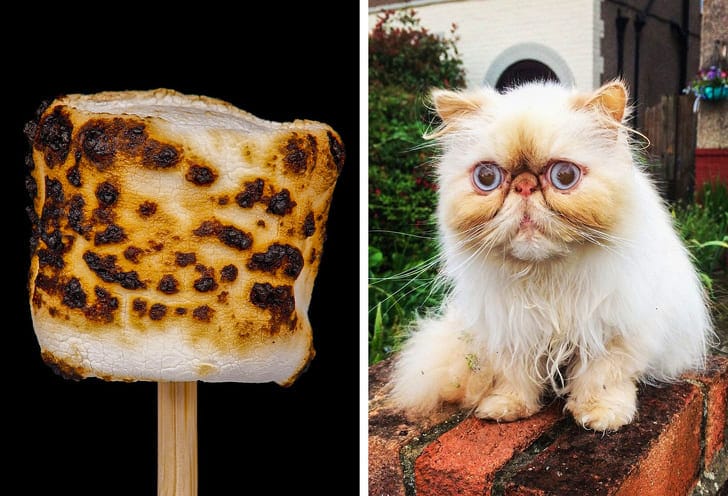 Keeping this cat marshmallow close to my heart furever.
14. Bread and butter.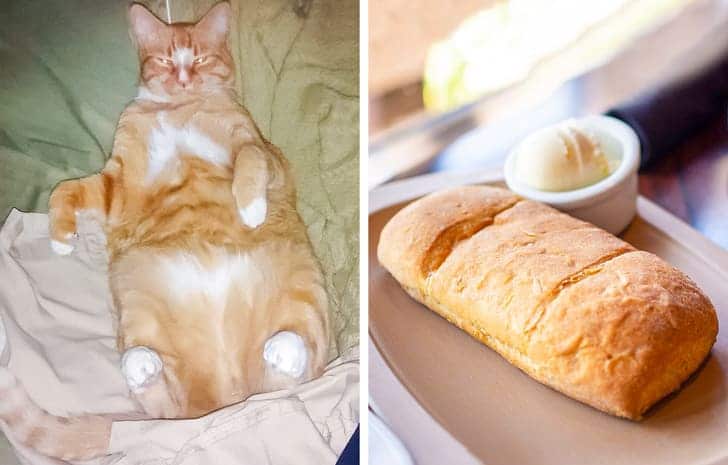 15. What about dessert? There is a Brownieee.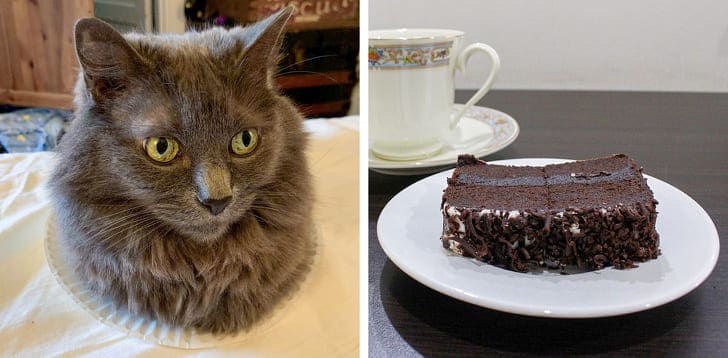 This one looks like a handsome gentle cat.
It wouldn't be wrong to say that cats come in all shapes and sizes, but they are equally appetizing and adorable at the same time. Which was your favorite snack? Let us know in the comments.