Call of Duty Mobile is in its starting phase of release and has been already loved by the gamers. COD Mobile has also become one of the biggest competitors of PUBG mobile, and there is PUBG vs Call of Duty thing going on.
The important thing to notice here is the game is yet not fully out to the world. Also, it has been released in selected countries, that also to a few beta users.
[fvplayer id="1526″]
But, hackers have taken advantage of this and spreading fake download files on the internet to scam Android and iOS users. Here is how you can identify fake downloads and get the real game.
COD Mobile download are Virus
There are a lot of YouTube videos and blog posts, which shows the hosts playing Call of Duty on their Android or iPhone. It also contains the download links in the description. Innocent mobile users are tempted by videos and photos. They proceed to click on the links, thinking they will get COD Mobile.
The hackers lure gamers by saying that they will get the game for free if they download by their links. It is a total hoax as the COD Mobile is already free. These malicious links take users to sites which are full of viruses and malware. They also ask for personal data as a final step to download Call of Duty in their mobile phones.
Scams and other Threat
Cybersecurity cell has received several complaints about their phone getting corrupted, losing data, and in some cases, even money from their bank accounts. The fake download for Call of Duty Mobile APK is full of viruses and damages the Android and iOS devices. Also, the sites ask for a user to sign up and enter their personal information, to get COD mobile. It can be used for identity theft, steal money from credit cards, and online frauds.
How to download real Game?
We will advise our readers to stay away from such fishy download and malicious links and wait for Call of Duty mobile to release in their region. COD mobile is out in the beta phase and already released in India, followed by other countries. You can go to the official website of Call of Duty Mobile and sign up; they will notify you about the game release. Once it is available, COD Mobile is free to download on your phone.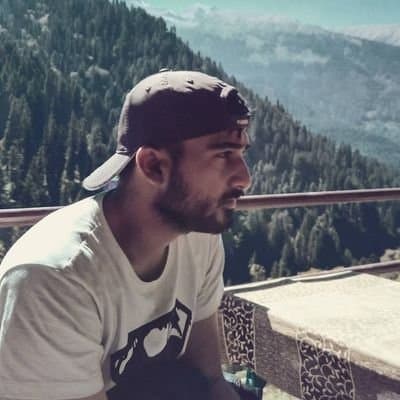 A journalist passionate about entertainment, pop culture, anime, gaming, and celebrity news: with years of experience in writing and reporting, I love to delve deep into the latest trends, information, and controversies surrounding entertainment and celebrity culture. Whether you're a die-hard gamer, an anime fanatic, or love to keep up with the latest celebrity news, I've got you covered.