Marvel's Ultimate Invasion: Kang's New Avatar Steals the Spotlight
In the ever-evolving Marvel universe, the boundaries of heroism and villainy are constantly being redefined. The latest entrant to this dynamic world is a revamped version of Kang the Conqueror, whose armor is so spectacular that it could give Iron Man a run for his money. But is this just a cosmetic upgrade, or does it hint at a deeper mystery about the person beneath the armor?
Kang's Stunning New Look
Francis Manapul's variant cover art for Ultimate Invasion #4, penned by the talented duo of Jonathan Hickman and Bryan Hitch, gives fans a tantalizing glimpse of Kang's new avatar. In this alternate reality, the Maker, an alternate Reed Richards, has manipulated time to craft a world that aligns with his vision. But even in this meticulously curated reality, he faces formidable adversaries, as evidenced by the time-traveling army that recently ambushed him.
The synopsis of the issue teases a world on the brink of a colossal showdown. Iron Man, portrayed by Howard Stark in this universe, is caught in a dilemma, having to pick sides between the Maker and Kang. But the real intrigue lies in the secrets Iron Man harbors about the true identities of these masked adversaries.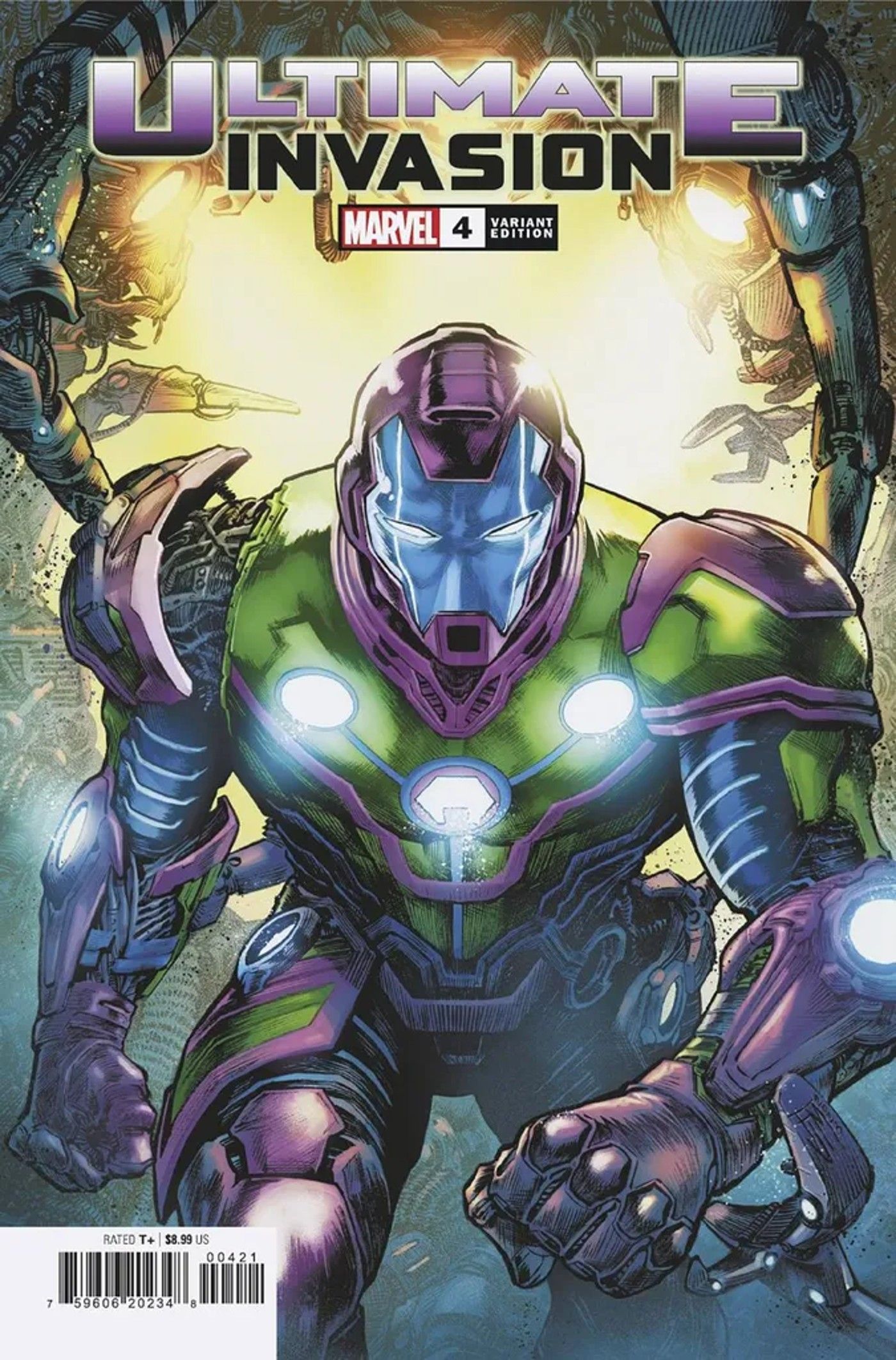 The Mystery Behind the Mask
While Kang's identity remains shrouded in mystery, speculations are rife. In the mainstream Marvel universe, Kang is known as Nathaniel Richards. However, given the twists and turns of this alternate reality, it's plausible that the man behind the mask could be Howard Stark or even his son, Tony. The design of Kang's armor, bearing a striking resemblance to the Immortus Engine's symbol, further fuels these speculations.
Marvel's Ultimate series has always been about pushing the envelope, exploring narratives that the main universe wouldn't tread. A face-off between an evil Tony Stark and Reed Richards, both vying for control over reality, is a tantalizing prospect that aligns perfectly with the audacious spirit of the Ultimate series.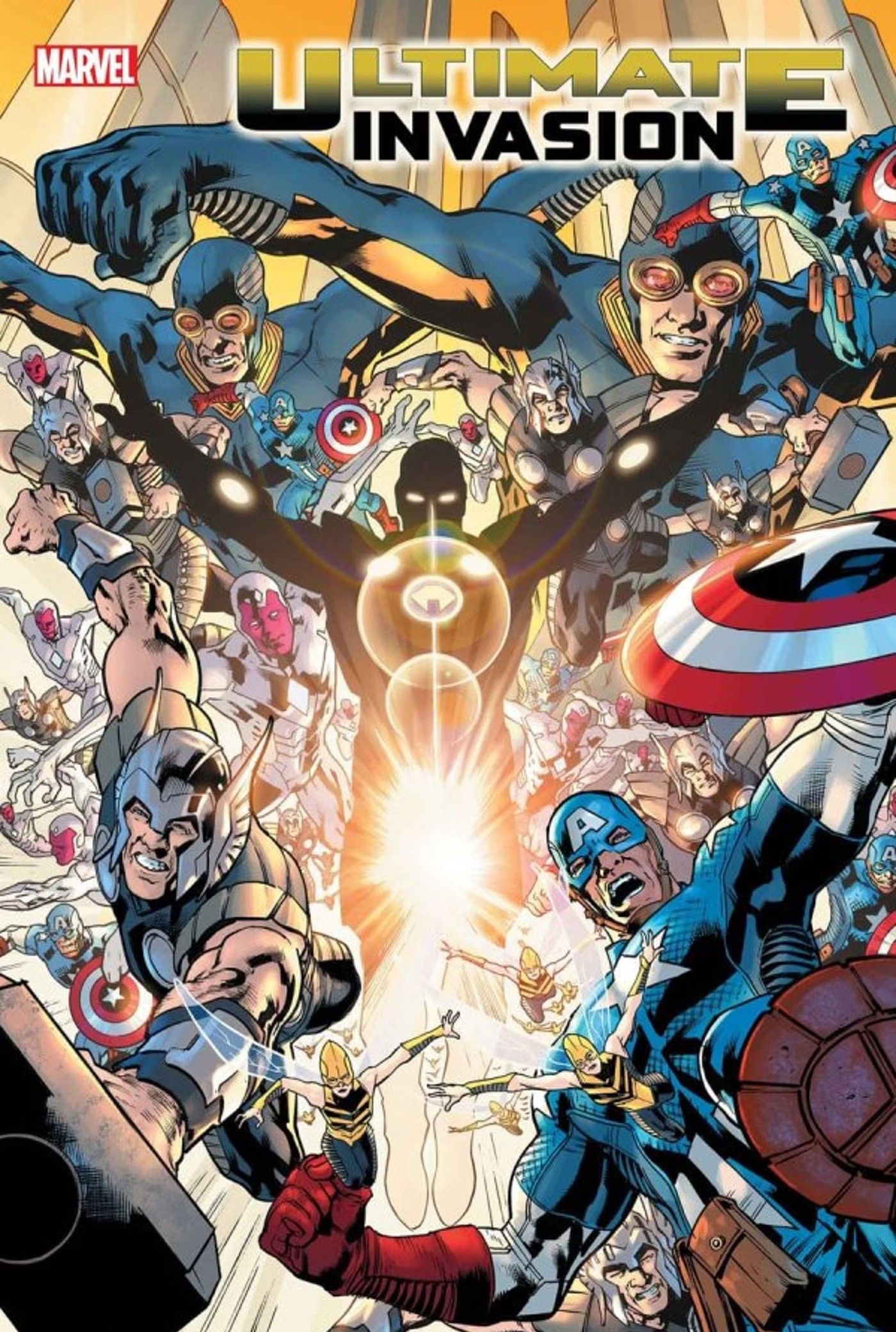 Yet, the Ultimate Invasion saga is laying the groundwork for an entirely new universe, teeming with possibilities. The previous Ultimate Universe iteration had Susan Storm, the Invisible Woman, as the enigmatic Kang. With the time-travel element in play, Kang could be anyone – from a future version of the Maker to this world's original Reed Richards, whose superhero journey was thwarted by the Maker's interventions.
The Road Ahead
The allure of Kang's revamped Iron Man armor is undeniable, but the real excitement lies in uncovering the story behind it. Is Kang a hero, a villain, or a complex character that defies categorization? The answers await in the pages of Ultimate Invasion #4, set to hit the stands on September 27, courtesy of Marvel Comics.