For those who are unaware, Australian actress Margot Robbie, 32, is due to star with Canadian heartthrob Ryan Gosling, 42, in the highly anticipated picture, which is the result of Mattel's collaboration with Warner Bros. Studios.
So yet, little information about the film's plot has been disclosed, with the trailer offering almost no spoilers.
We do know that after being expelled from Barbieland for not being beautiful enough, Robbie's Barbie avatar embarks on a trek into the real world. According to the character posters unveiled this week, which depict various Barbies with occupations such as President, Supreme Court Justice, and Diplomat, the standard for perfection in the fictional pink kingdom is set fairly high.
Check out Margot Robbie in the new Barbie trailer below:
Barbie fans have been ecstatic about the little elements already hinted at in the video, such as the revelation that two discontinued Barbie dolls, Allan and Midge, will appear in the film. Not only that, but the creators have ensured that Barbie remains quite faithful to form, with even Margot Robbie's feet in the iconic continuous tip-toe foot posture.
Given the excitement around the trailer's release, as well as the fact that Margot Robbie is clearly ideal for the character of Barbie, netizens were perplexed to find that comedian Amy Schumer, 41, had originally been cast.
Yes, you read that right. We haven't even watched the Barbie movie yet, and we already know that Margot Robbie was the obvious choice – something Schumer realized after turning down the position because she didn't think it was suitable for her.
According to BuzzFeed News, development on the Barbie film began in 2009, when Mattel teamed up with Universal Pictures to create a Barbie film. After nothing transpired, Mattel decided to collaborate with Sony Pictures in 2014, and Schumer was brought on in 2016 to appear in the titular role as well as co-write the script. She dropped out of the project months later owing to schedule issues.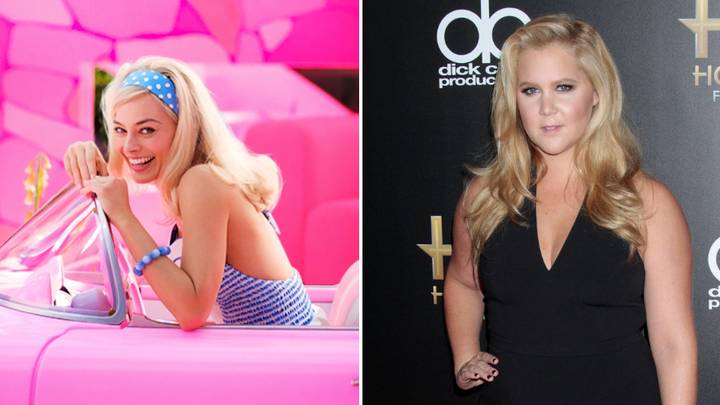 In 2022, Schumer stated that this was not the case and that she had simply thought that the part was not a good fit for her. According to the mother of one, Sony "definitely didn't want to do it the way I wanted to do it, the only way I was interested in doing it."
In fact, their thoughts couldn't have been more dissimilar, with Schumer telling the source that she wanted her Barbie to be an "ambitious inventor" and Sony suggesting that her creation be Jell-O high heels. She went on to say that the studio even gifted her a pair of Manolo Blahnik shoes to commemorate her role. "I should have said, 'You've got the wrong gal,' because that's exactly what every woman must want."
Greta Gerwig has signed on to helm the Barbie film, which will be released on July 21, with Warner Bros. now producing.