One of the men who participated in the Kim Kardashian robbery in Paris has claimed he has no regrets about what happened.
A new video from VICE News that examines how social media has evolved into a tool for criminals to prey upon wealthy influencers and celebrities was just released on their YouTube channel.
One of the perpetrators of Kim Kardashian's Paris robbery, Yunis Abbas, was questioned in the documentary on whether or not he felt guilty about what happened.
"I don't care," Abbas replied.
While Kardashian was visiting Paris in 2016, a group of 12 thieves, most of them over 60, targeted her. One of them was named Abbas. According to the New York Post, the trio pulled off a $10 million theft that involved stealing the $4 million engagement ring that Kanye West had given to Kim.
According to Page Six, Kardashian was held at gunpoint bound and kept in the apartment's toilet while she was staying there for Paris Fashion Week. The 12 defendants went on trial in 2021, and the suspected mastermind ultimately sent the reality TV star a letter of remorse for the psychological harm the crime had inflicted.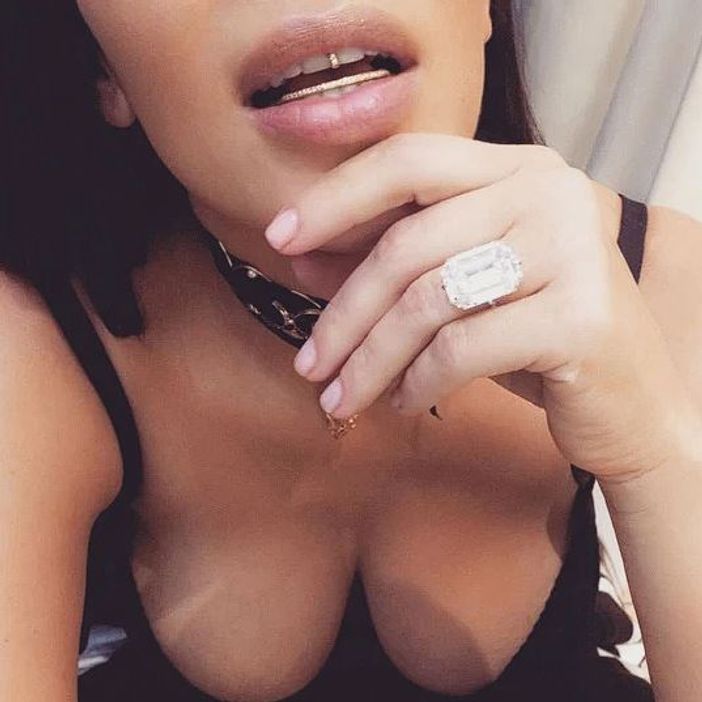 It appears that Yunis Abbas is not feeling regret as much as his criminal partner.
Abbas, who spent 22 months in prison for the now-famous theft, said in the VICE mini-doc that he thought Kardashian should have been "less flamboyant."
He added that the burglars had been keeping tabs on Kardashian online because she was overtly flaunting her money there.
Abbas specifically remembered watching a Keeping Up With The Kardashians episode where Kim lost her diamond earring in the sea.
"Since she was throwing money away, I was there to collect it, and that was that. Guilty? No, I don't care," he nonchalantly stated.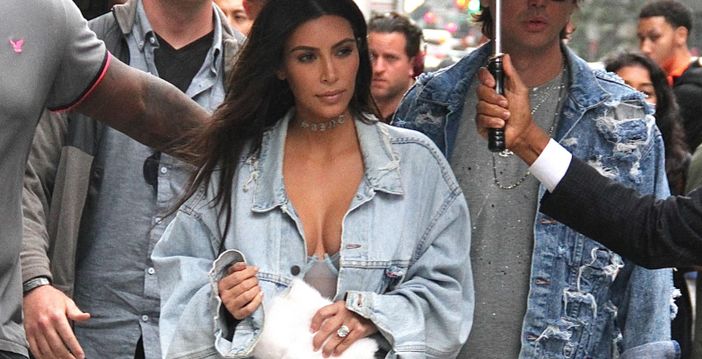 While the other members of the team committed the robbery upstairs, Abbas remained downstairs to maintain watch.
"Madame Kardashian's secretary called for help. But she called 911 in the United States, which scared us, which made them lose a lot of time. And when we got out, there was a bunch of police outside who didn't know anything about the robbery," he told VICE.
However, it appears the heartless thief is still cognizant of the psychological effect his acts would have had on the creator of SKIMS, as he states: "You don't come out of it unscathed […] Of course she must have been traumatized."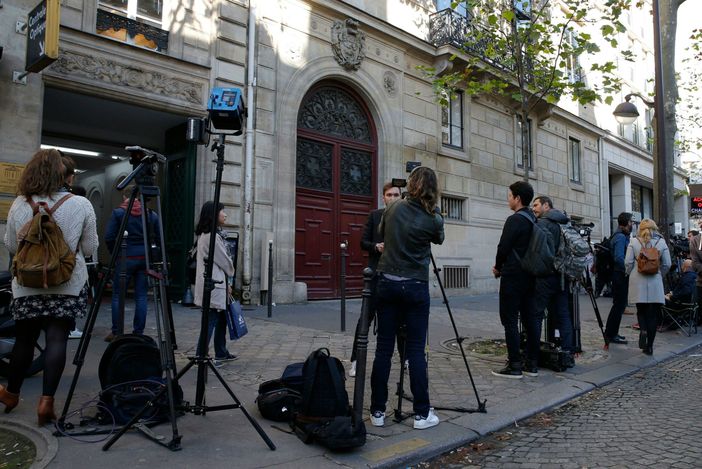 In 2020, Kardashian shared terrifying details of the terrifying heist on David Letterman's My Next Guest Needs No Introduction.
Kardashian said to Letterman that she had worried about being sexually abused before the burglars shackled, zip-tied, and taped her eyes and mouth shut, according to Metro UK.
She also remembered having a gun pointed at her while believing that her sister Kourtney would discover her dead.
Kim Kardashian Gets Emotional Recalling Scary 2016 Gunpoint Robbery In Paris (via @Fox411) https://t.co/mBeGCLVKAl

— TMZ (@TMZ) October 21, 2020
The mother of four also described the experience in horrific detail for a special issue of New York Magazine. She says in it that she is to fault for the theft and claims: "I definitely see the things that I brought on myself, the biggest being the robbery. Just being flashy and oversharing my every move on social media."
"I truly think once I got robbed, it took something out of me in the best way. All the things that really mattered to me then deeply – how many bags I had, what car I drove … I still like all that stuff, but it doesn't matter. It could go away," she added.