A stranger cat was found lurking around in a random guy's garage, and the person enjoyed every moment of her presence.
Cats are full of adventures. They can't settle in one place, and so they keep wandering in different places.
This one cat was loitering out of her owner's house and ended by in a garage for many days unless a man finally found her.
Steve Hamel, the owner of the house moved to his garage to fix his jeep when he figured that a cat was hiding in the bonnet of his jeep.
"I'm just trying to fix my jeep. I don't even own a cat.", said Steve.
The kittie sure had some Peek-a-Boo skills up her sleeves as she quickly jumped onto the car's engine to meet Steve.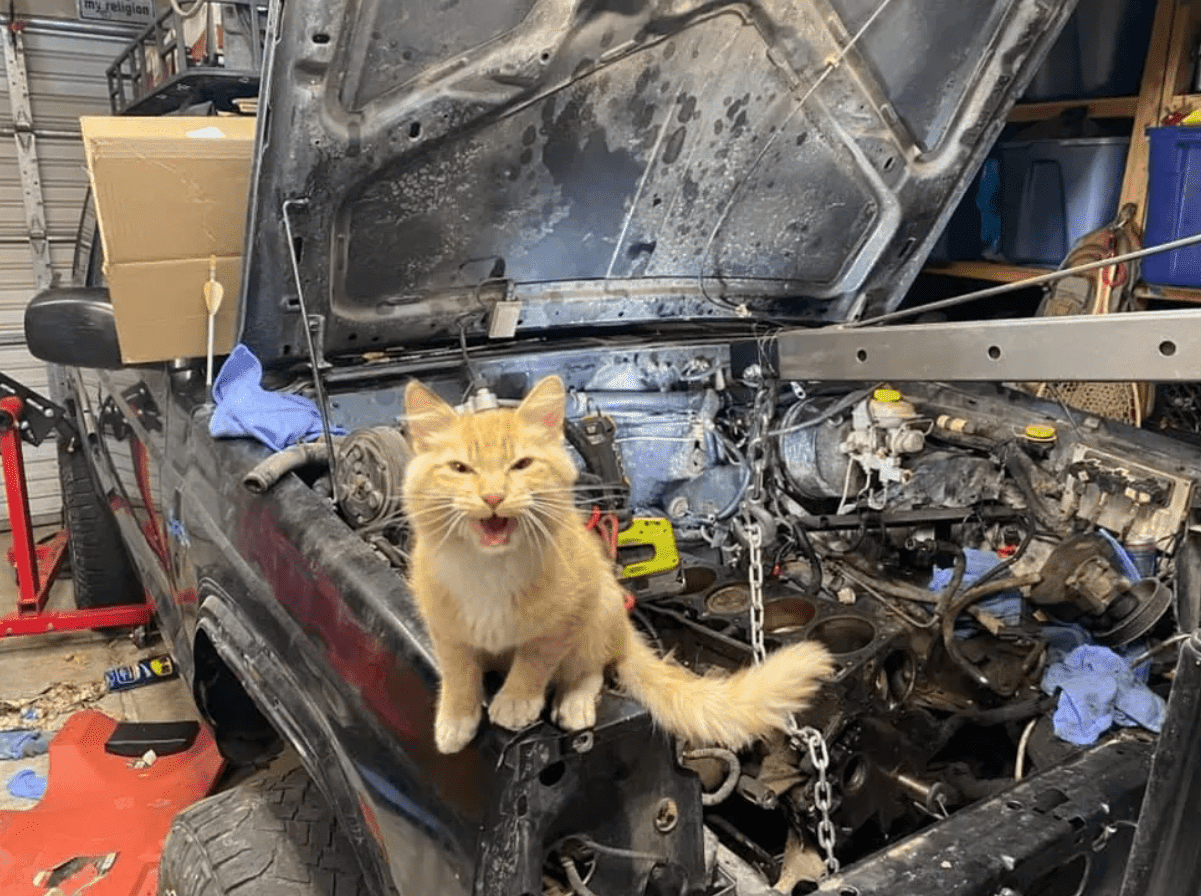 Looking at the well-groomed cat, Steve realized that the cat has lost its way home and has been protecting herself in the garage.
"Boss, I think I have located the causality of this whole issue and we might be able to resolve the major problem at hand." Easy Kitty, it's just an informal job!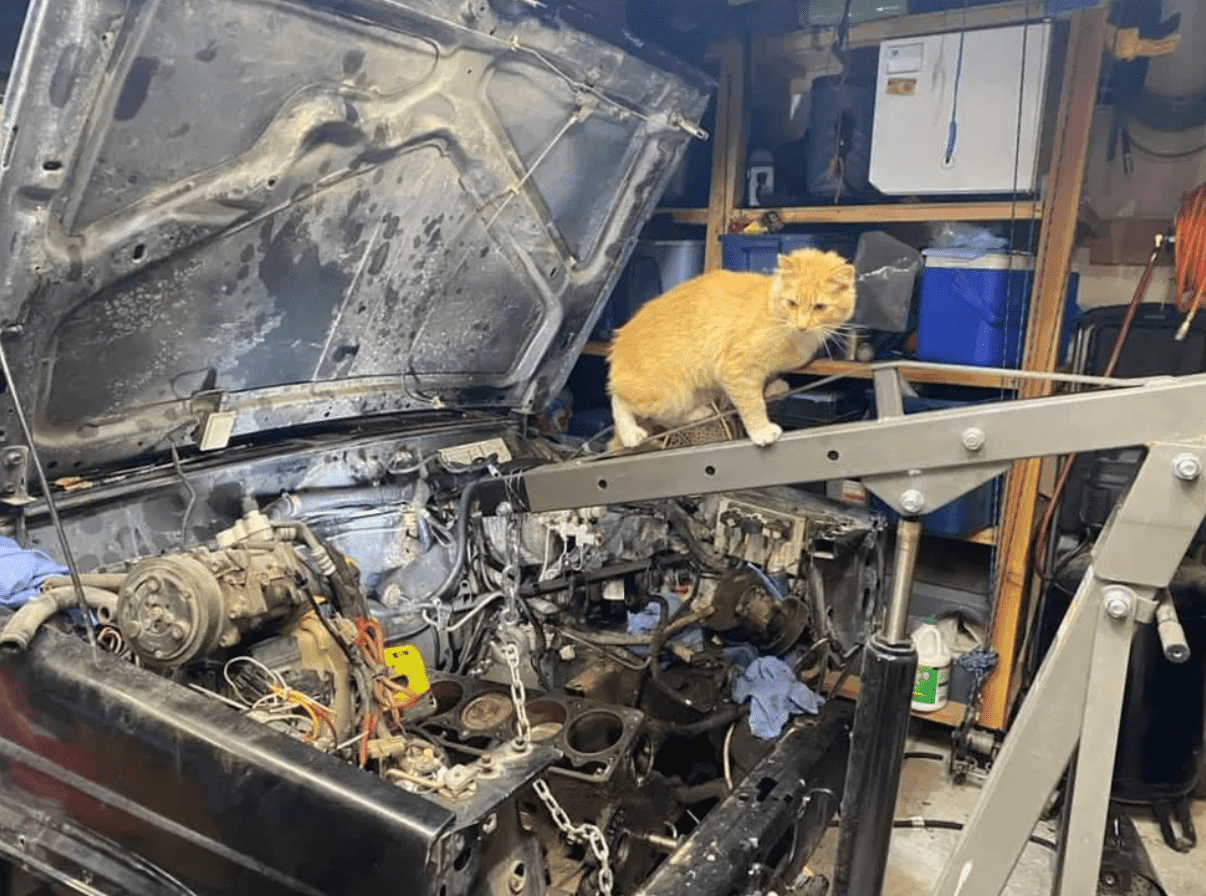 Steve and the cat had an instant connection. However, he knew that he has to reunite the cat with her owners. He also mentioned, that the cat was very affectionate and wanted to cuddle all the time.
"Give me attention hooman. Jeep can wait."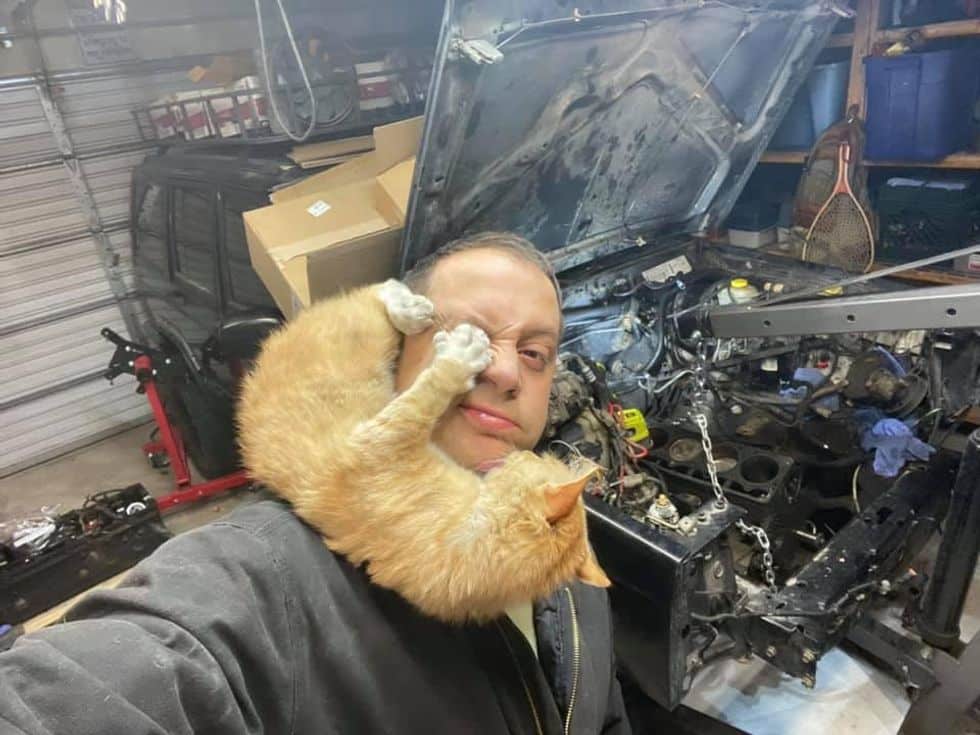 Once the cute little ginger had exerted all her energy on this new adventure, she found a nice fitting toolbox to lay down in and rest.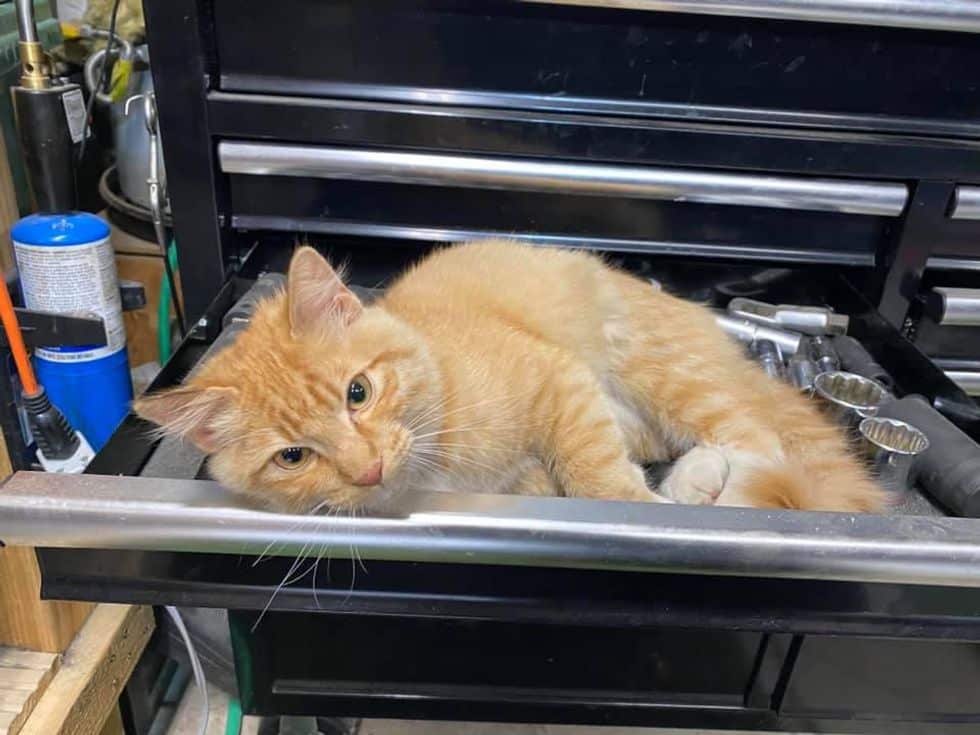 Sally jumped on Steve's shoulder for one last time, to begin the journey back home. 🙁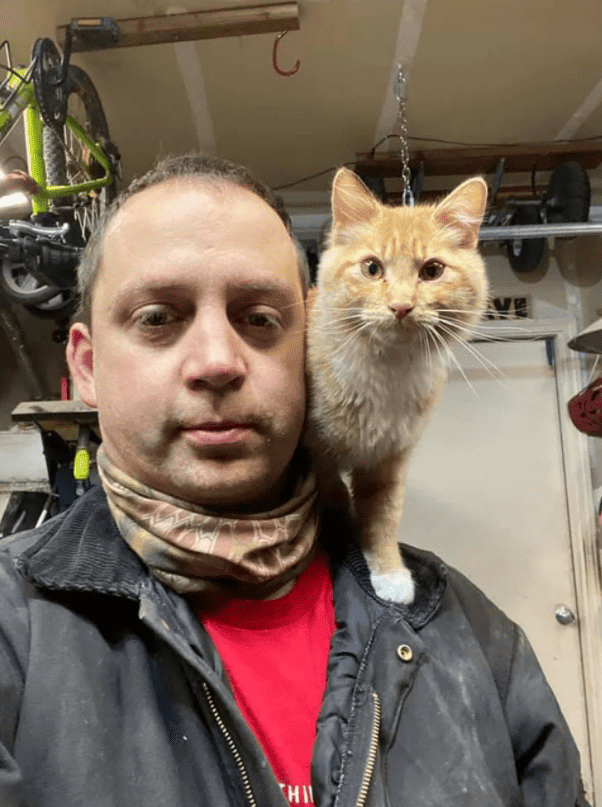 He said, "We found the owners. These lovely people were reunited with their beloved cat. They lived right around the corner from us and had many heartwarming photos of the cat playing with their daughter. It felt good to reunite them even though it was heartbreaking at the same time. Although I have a heavy heart, I know we did the right thing."
The owners seem to like they can't contain their emotions for having their daughter back. Great job Steve!