A man has been in the water for 18 hours.
The soccer ball that kept him afloat was lost by a group of kids over 80 miles away.
Ivan from North Macedonia was enjoying a dip in the waves off the coast of Kassandra, Greece, when he was pulled away from the shore by powerful currents.
The Greek coastguard declared Ivan lost at sea after his friends told them about the danger he was in. Even though coastguard teams struggled to reach him, Ivan was not alone.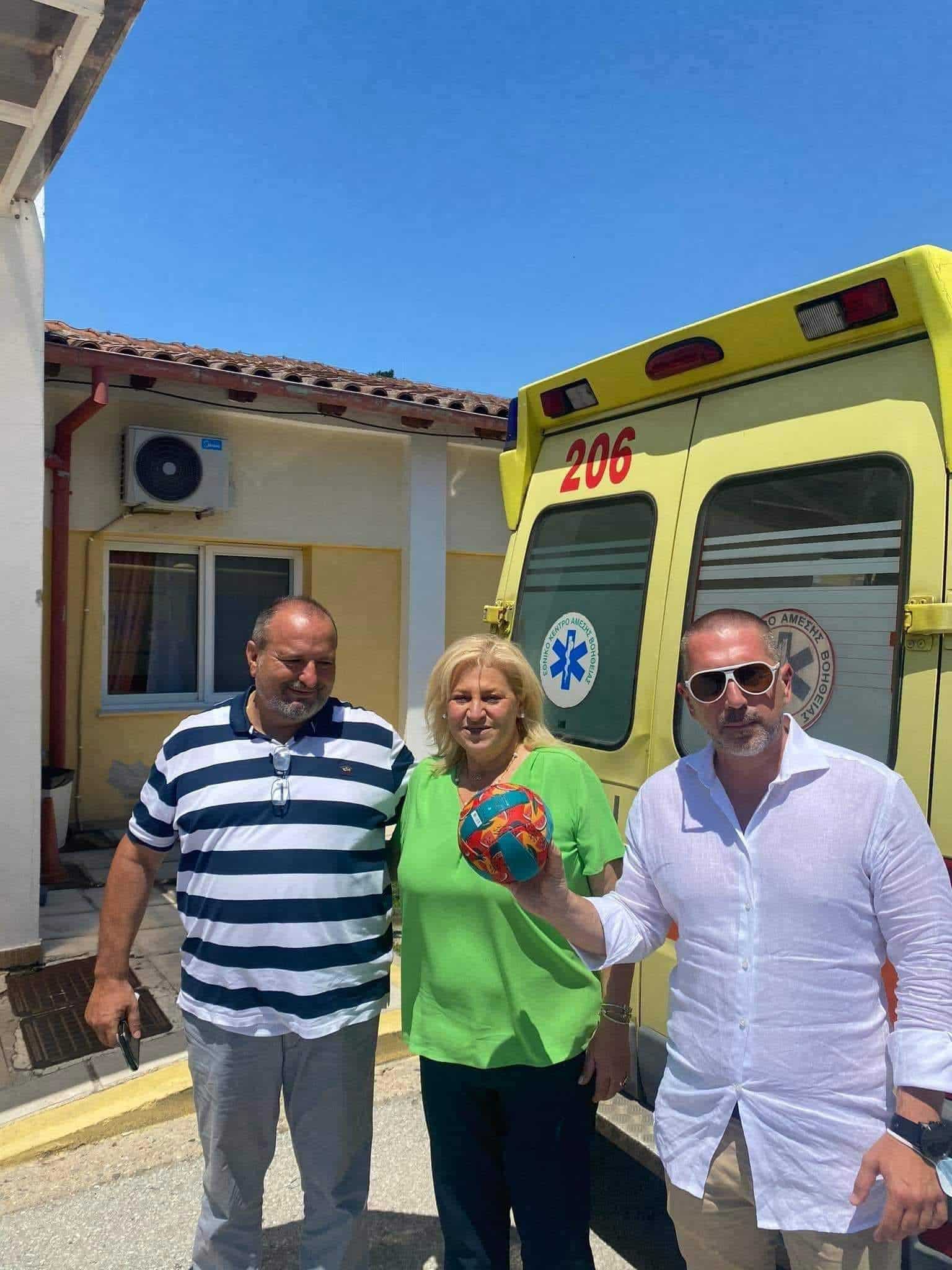 As the North Macedonian man fought to stay afloat, he was amazed to see a small soccer ball bobbing on the waves. The ball was lost by two brothers while they played in the sea on the Greek island of Lemnos.
Despite the fact that the boys lost the ball ten days before Ivan went missing and that Lemnos is over 80 miles from where he was swept away, the ball stayed afloat until it found him.
Ivan found that clinging onto the ball kept him afloat even when his legs were too exhausted to keep kicking.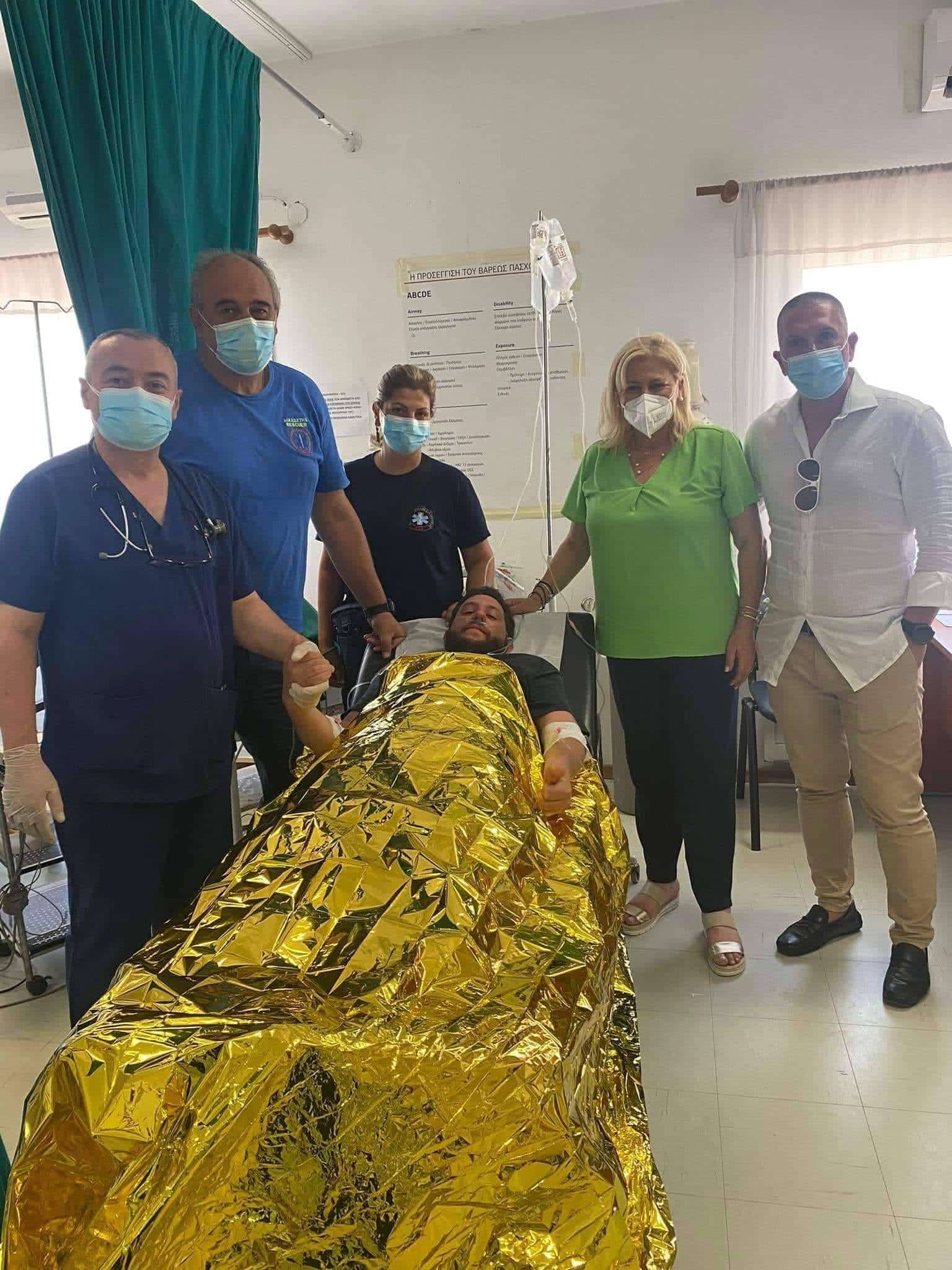 After spending 18 hours at sea, the man was rescued by a Greek Air Force helicopter on July 10.
The hero of the hour was Ivan's father, who posed for the press with the mayor of Kassandra and the soccer ball that saved his son's life.
The picture of Ivan's lucky ball was in the news and Tryphon and Thanos' mother was able to identify it as the one their sons had lost.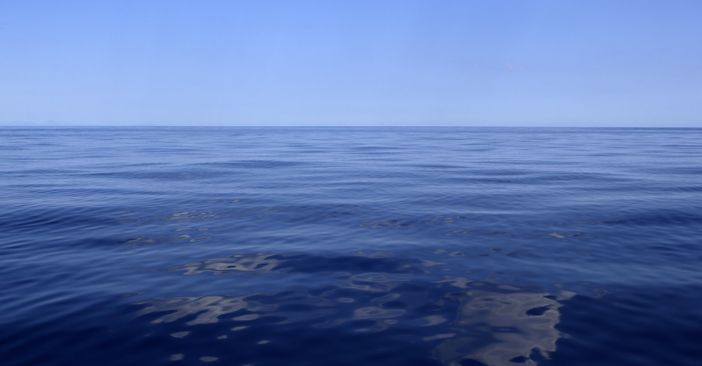 Chalkia described the incident in a Facebook post. "I had constant information on the course of the rescue and am very happy about the smooth ending of the young man's adventure."
"The young man found a ball that saved his life as he helped him when he got tired," she described, before moving on to thank all those who had helped in the rescue:
"Thanks to the port, the EKAB and the Kassandra Health Center, the air force, the Greek police, the fishermen's boats of Nea Skioni, the two boats sailing in the area, all the rescue teams and the volunteers."
We wish Ivan the best with his recovery.