Get ready for Lucky Hank Episode 2! Find out the release date and time, where to watch it online, and get a preview of what's to come.
Lucky Hank is a brand new series that draws inspiration from the novel Straight Man. Hank, the titular character, works as the chairman of the English department. The college is in a deteriorated condition since they get significantly fewer funds. Lucky Hank is all about the way Hank manages his personal and professional life.
I speak for the world when I say we are ALL watching Lucky Hank

— Opera (@operalul) March 20, 2023
Lucky Hank Episode 2 Watch Online Streaming Guide
Lucky Hank is the creation of the AMC channel. So if you want to enjoy the episodes of Lucky Hank, you need to tune in to the AMC channel. Those who wish to watch it online can download the AMC app- AMC+ or log in to the website. AMC isn't available outside the USA.
Hence viewers from other countries might be left with the option of using a VPN to watch the episodes. If any significant streaming platform acquires Lucky Hank, we'll inform you.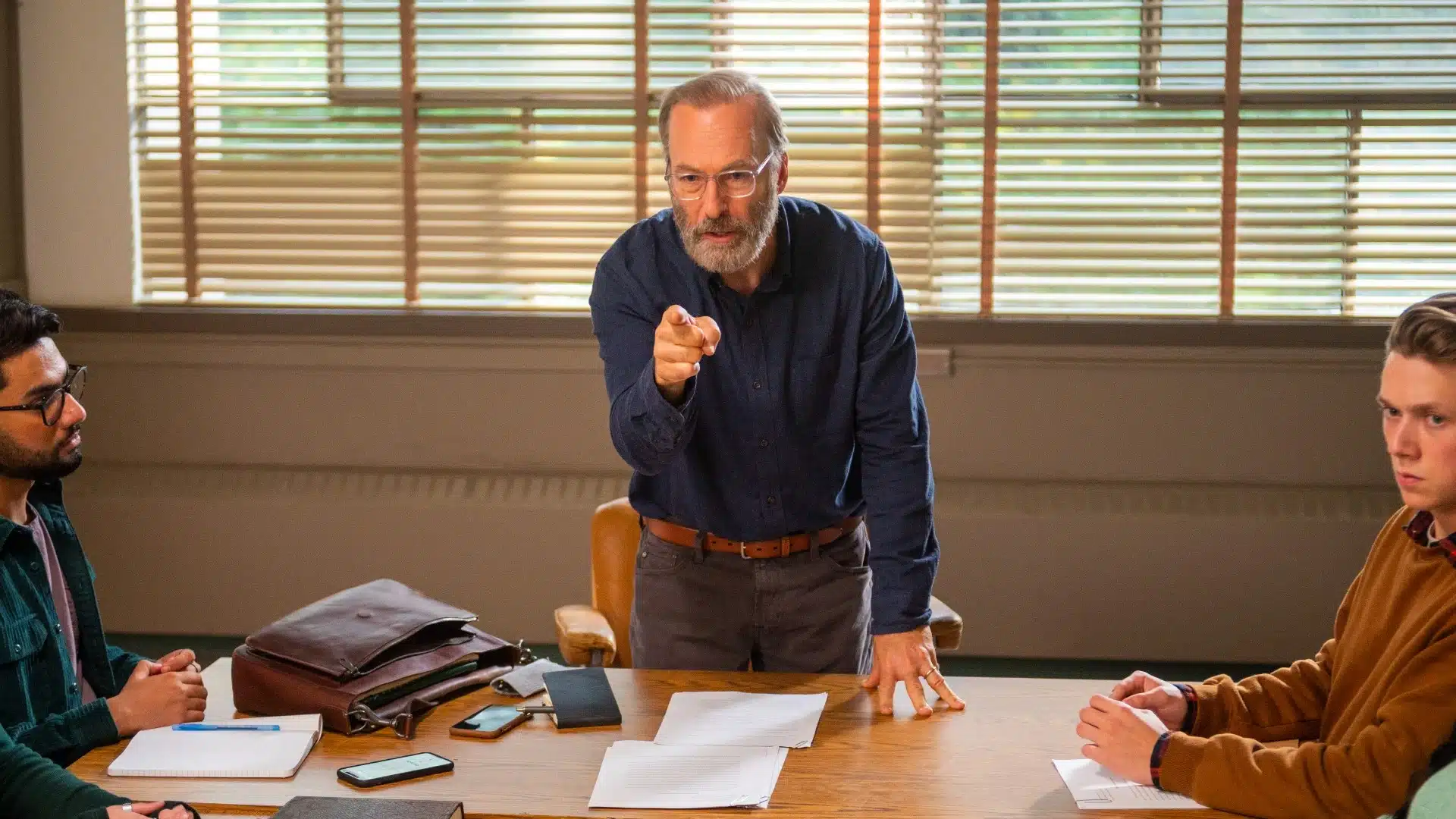 Lucky Hank Episode 2 Release Date & Time
Lucky Hank Episode 2 will be released on 26 March 2023. The release time for the episode is 9 PM ET. Clips from the episode might also be uploaded on the official YouTube channel of AMC. So you can catch it there.
The time schedule for the rest of the countries is 12:00 AM AEDT (26 March 2023), 12:00 PM AEDT (26 March 2023), 10:00 AM JST (27 March 2023), 1:00 AM GMT (27 March 2023), 6:30 AM IST (27 March 2023).
'Lucky Hank' Bob Odenkirk new show debut with 100% on @RottenTomatoes. pic.twitter.com/kcUhb0aLH2

— better call saul spoilers (@odenhead) March 13, 2023
Lucky Hank Episode 2 Preview
The next episode, titled George Saunders, will see Saunders visiting Railton College. All the people at the college are excited and eager to meet George.
The professors try their best to impress Saunders. But Hank will be upset. Saunders is a famed writer. When Hank sees him, it takes him back to his old days when he wanted to be a writer but failed badly. Julie is perhaps ready to reveal something big to her parents, Hank and Lily.
How To Watch Lucky Hank For Free?
AMC has signed a deal with Sling TV. So AMC is available for free on Sling Freestream. But remember, you will be able to enjoy only 2-3 episodes for free on Sling TV. You would then be required to buy a Sling TV subscription.