The World Cup is both a sporting event and a global party, and for many of the people who watch it, alcohol is a big part of both of these things. This has happened in stadiums and bars that start showing games at weird times or stay open late at night.
But the 2022 World Cup in Qatar will be different from those that have come before. Just two days before the first match of the tournament is set to take place in the Muslim nation, officials made the unexpected announcement that fans will not be allowed to drink beer at any of the country's eight World Cup stadiums. This is a change from a policy that had been announced earlier.
Qatar has strict rules about drinking alcohol, so the country's customs officers have been told to take away any alcoholic drinks that tourists try to bring into the country.
It's just one example of the many different kinds of cultural clashes and possible legal problems that visitors to Qatar might face, especially if they come from places where personal freedoms are more respected. Here's a quick guide:
The World Cup is expected to be "drier."
Think about how FIFA was able to get Brazil to change its federal laws so that alcohol could be sold in its stadiums before that country hosted the 2014 World Cup. This was done to get rid of a ban that had been put in place because of violence in Brazil's stadiums. This can show how much of a change is going on in Qatar.
Alcoholic drinks are part of the FIFA World Cup, so we're going to have them,
then-FIFA secretary general Jerome Valcke said back in 2012.
Excuse me if I sound a bit arrogant but that's something we won't negotiate.
On the other hand, that happened a long time ago. At sports events in Qatar, regular fans won't be able to get any kind of alcoholic drink. Only people sitting in the most expensive luxury suites will have easy access to alcohol. Fans will still be able to buy alcoholic drinks at World Cup-themed gathering spots outside of the stadiums, as well as at restaurants, bars, and hotels all over the country that have special licenses to serve them.
The Library of Congress says that if you break the law about drinking alcohol in public in Qatar, you could spend up to six months in jail and have to pay a fine of more than $800. This wrongdoing is considered a crime. The agency says that bringing alcoholic drinks into the country illegally can get you up to three years in jail.
Fans face religious restrictions.
In Qatar, Islam is the state religion, and anyone who tries to convert people to other religions or criticizes Islam "may be criminally prosecuted," according to a fact sheet about Qatar that the US Department of State made for World Cup visitors.
Another dangerous assumption to make is that you are free to practice your religion in public:
Qatar allows some non-Muslim religious practice in designated areas like Doha's Religious Complex, but all faiths are not accommodated equally,
the U.S. agency said.
The State Department said in a video about Qatar's legal system that "travelers cannot bring pork products" into the country. This ban is in addition to the bans on bringing in alcohol and pornographic materials that are already in place.
There are also limits on what people can say in public.
If someone gives a speech that is seen as bad for the government of Qatar, they could be arrested. These laws apply to both written and spoken messages on social media.
And while there has been a lot of argy-bargy at past World Cups, with opposing crowds yelling and even singing insults at each other, open conflicts could cause a lot of trouble in Qatar.
For example, arguing with or insulting others in public could lead to arrest,
the State Department advisory video stated.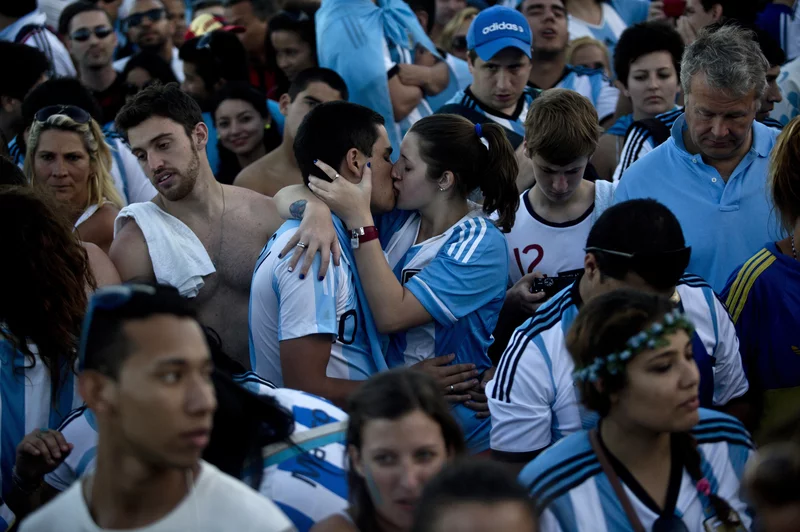 There are questions about sexuality and other parts of society.
Homosexuality is criminalized in Qatar,
the State Department notes.
Advocates say that LGBTQ people in Qatar are subjected to conversion therapy, harassment by authorities and imprisonment,
as NPR's Becky Sullivan says in her rundown of controversies surrounding the host country.
Reports like these have made people even angrier, and the government will be closely watched to see how they treat LGBTQ fans and symbols.
According to the Library of Congress, which cited Qatari law, tourists who do "indecent acts" or "the act of sexual intercourse outside of marriage" can face harsh punishments. In Qatar, these things are against the law.
If someone is found to have done or said something "immoral" in public, they could be fined or sent to jail for six months. If someone is found to have had sexual relations outside of their marriage, they could be sent to jail for up to seven years. The Library of Congress says that people who get drunk in public could get up to three years in prison.
The State Department says that if a pregnant fan goes to Qatar for the World Cup and needs prenatal care while there, they should be ready to show a marriage certificate. This was suggested because the tournament is being held in the country.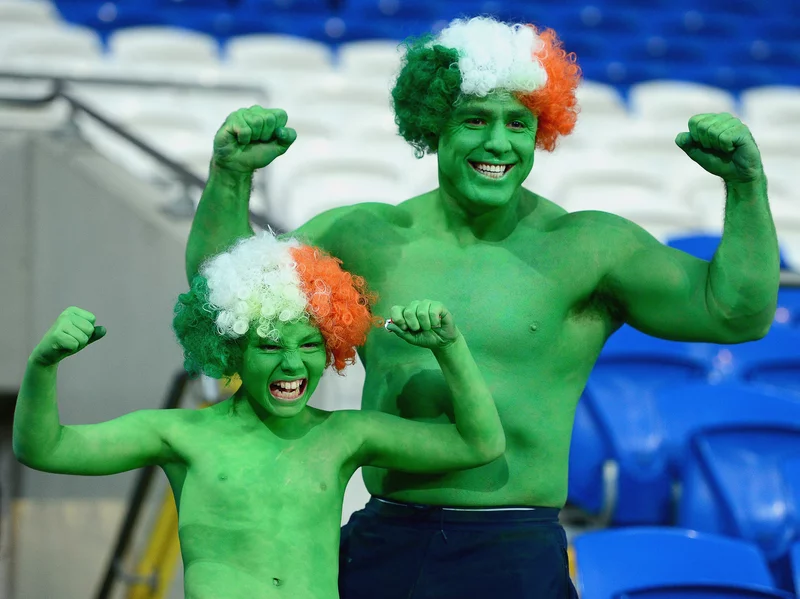 Even though it will be hot, the fans will have to cover up.
Because it is so hot in Qatar in the summer, the tournament had to be moved to November and December, when it is cooler. However, people who don't like the heat should try to cover as much skin as they can while they are there.
Dress codes in many public areas require that
both men and women cover shoulders, chests, stomachs, and knees, and that tight leggings be covered by a long shirt or dress,
the State Department said.
As with alcoholic drinks, the level of clothing that is appropriate can often depend on how much a certain neighborhood or venue caters to international visitors.