After Lisa Rinna walked the runway at Copenhagen Fashion Week, her fans were blown away by what they saw.
When the 59-year-old Real Housewives of Beverly Hills star walked the runway at Rotate's Autumn/Winter 2023 show, jaws hit the floor.
The reality TV star strutted her stuff in a plunging black bodysuit, pointed pumps, and a leopard print coat. She also had a cool mohawk hairstyle from the 1980s.
Rinna shared videos of her amazing walk down the runway on Instagram. She thanked the founders of Rotate, Thora Valdimars, and Jeanette Friis Madsen, and then proudly said that it was "Copenhagen time."
Watch Rinna completely own the runway below:
And after she showed her 3.5 million followers the beautiful photos and videos, one fan said:
Is there anyone else more iconic?
You look amazing! I wish I looked like you when I'm your age,
another fan wrote,
but I know it takes a lot of work! Your body is gorgeous!
A third added:
You are such an inspiration!"
Some people just wrote one-word comments like "wow," "slay," and "iconic," along with a bunch of fire emojis.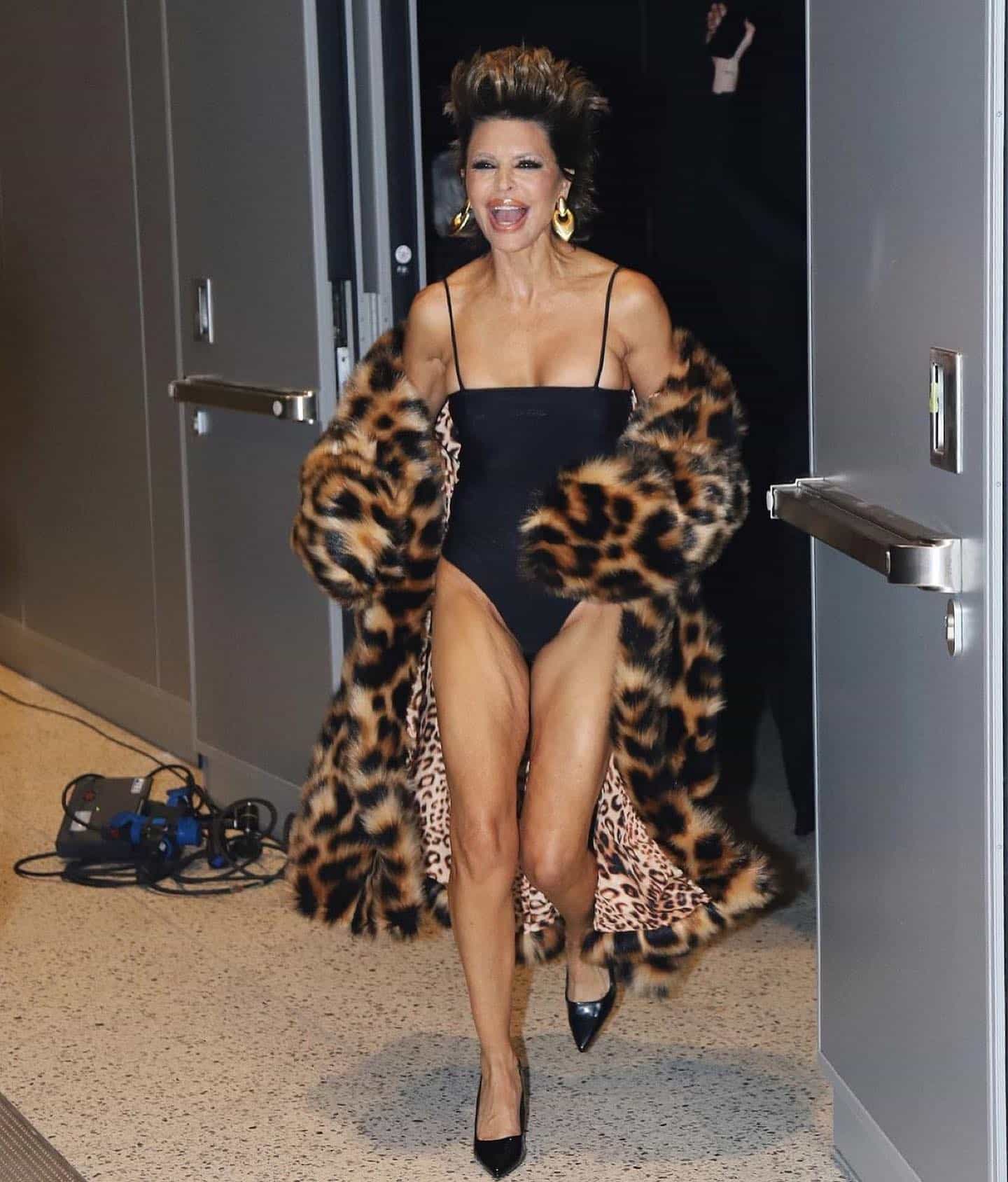 Vogue Netherlands also posted a video of Rinna's walk down the runway on TikTok, where even more fans continued to give her compliments.
She is 59 years old she looks great for her age,
one TikTok user wrote before another added:
People forget she's way more than a housewife
Fans of the popular reality show RHOBH were sad to hear that Rinner would not be coming back after eight seasons of making us laugh.
Last month, Rinna said in a statement:
This is the longest job I have held in my 35 year career and I am grateful to everyone at Bravo and all those involved in the series.

It has been a fun eight-year run and I am excited for what is to come!
Then, it was said that Bravo, the network that makes the hit show, had mutually agreed with Rinna that she would not be back for the next season.
Rinna first joined RHOBH in 2014, which was the fifth season of the show.
Even though she was a part of many famous events, she may be best known for the way she stood up for her husband, Clash of the Titans star Harry Hamlin. In fact, she was seen breaking a wine glass after co-star Kim Richards said something about Hamlin during a fight.