Elvis Presley's only daughter Lisa Marie Presley passed away at the age of 54 after suffering full cardiac arrest. The tragic incident occurred at her Calabasas, California home. Tragically, her father also died of a heart attack in 1977 at the age of 42. Lisa's last post on Instagram was about his late son Benjamin who passed away at the age of 20 due to suicide. She stated in her essay that the death of her son left her "destroyed." Moreover, it was something that she would always have to live with. Her last post was five months ago.
Lisa Marie Presley posted the essay on National Grief Awareness Day. She writes, "I have been living in the horrific reality of its unrelenting grips since my son's death two years ago." She continues, "I thought I would share a few things to be aware of in regard to grief for anyone who is interested." She goes on "If you're incredibly lucky, less than a handful will remain in contact with you after the first month or so. Unfortunately, that is a cold hard truth for most. So, if you know someone who lost a loved one, regardless of how long it's been, please call them to see how they are doing."
Lisa Marie Presley Mourned Death of Son Benjamin Who Died By Suicide
Her mother, Priscilla Presley issued a statement declaring the tragic news. She wrote, "It is with a heavy heart that I must share the devastating news that my beautiful daughter Lisa Marie has left us." Lisa continues writing her heartbreaking essay. She says,  "I have been living in the horrific reality of its unrelenting grips since my son's death two years ago." She continued, "But I keep going for my girls.
However, Lisa Marie Presley never stopped the hustle for her daughters. She says, "I keep going because my son made it very clear in his final moments that taking care of his little sisters and looking out for them were on the forefront of his concerns and his mind. He absolutely adored them and they him. My and my three daughters' lives as we knew it were completely detonated and destroyed by his death. We live in this every. Single. Day."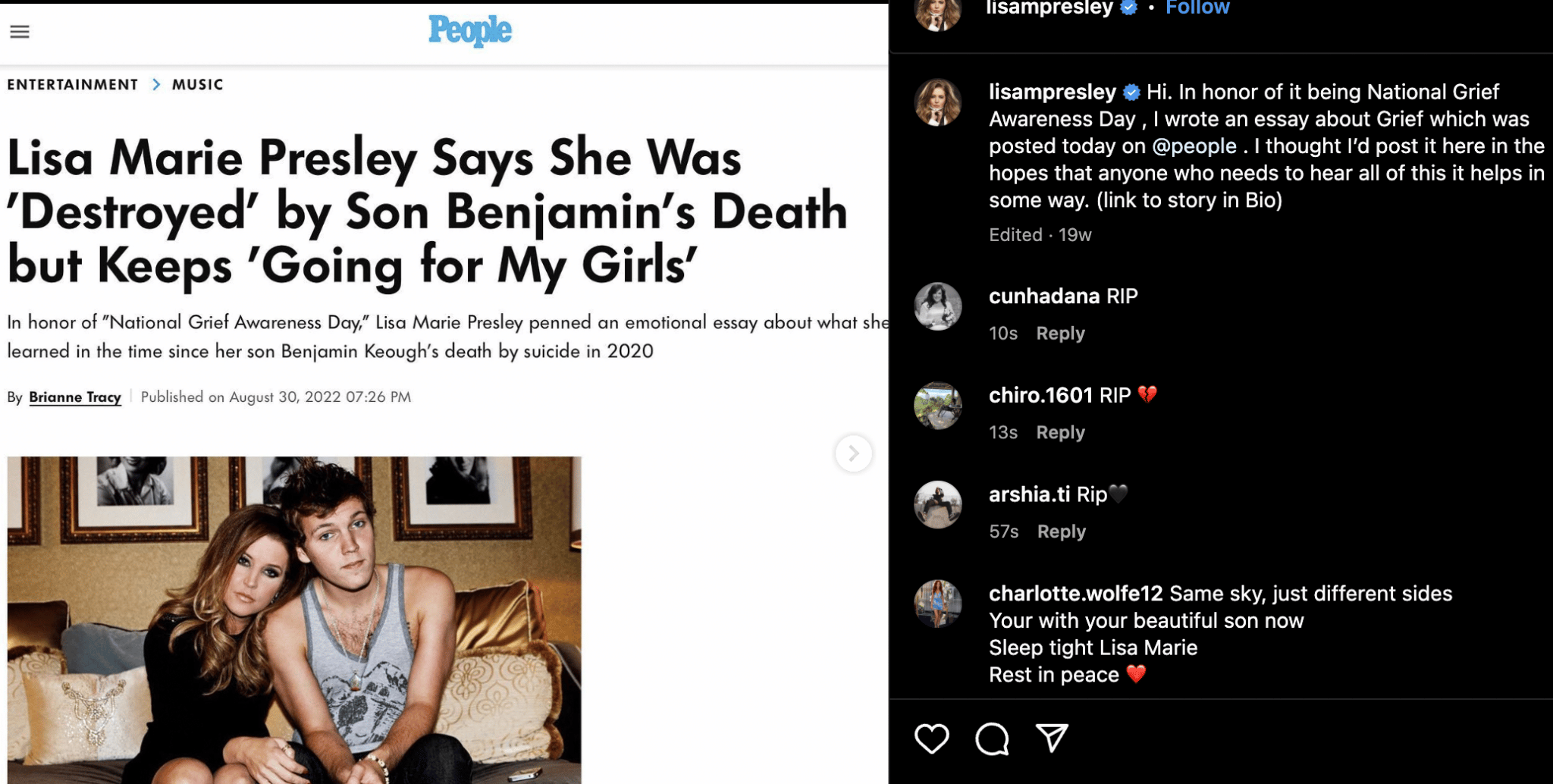 She concludes by saying, "I'm saying this, in the hopes that it helps someone who is suffering as I and my children suffer. In the hopes that maybe today or as soon as possible, you can reach out to someone who is grieving someone they loved and lost. Whether they lost a child, a parent, a spouse, a sibling, a fiancé, anyone."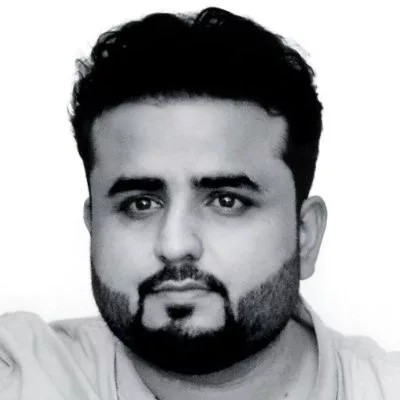 A passionate writer and journalist specializing in entertainment, pop culture, anime, gaming, and celebrity news. With a love for all things entertainment, whether sharing breaking news or offering in-depth analysis, I'm committed to providing high-quality content that entertains and informs.