Kourtney Kardashian has revealed that she has developed a newfound appreciation for what she calls her "thicker body," and she attributes this transformation entirely to the weight gain she has experienced as a direct result of her marriage to Travis Barker.
This week's episode of Keeping Up with the Kardashians, which debuted on Hulu on Thursday, featured an open and honest confession from the Kardashian family's eldest daughter (October 6).
In this episode, viewers got to see all five KarJenner siblings maintaining their busy schedules, with Kim and Kendall jetting off to Milan Fashion Week (and Kendall debuting her new red hair for the Prada Spring/Summer 2023 runway), Khloé enjoying a weekend getaway and enjoying weed gummies with Kris, Kylie posing seductively with a strawberry to shoot an ad campaign for her new lip oils, and Kourtney being made the cover star of Bustle magazine
The mother of three looked absolutely stunning as she flaunted her voluptuous body in a variety of different outfits for the photo shoot, which took place at her house in Los Angeles.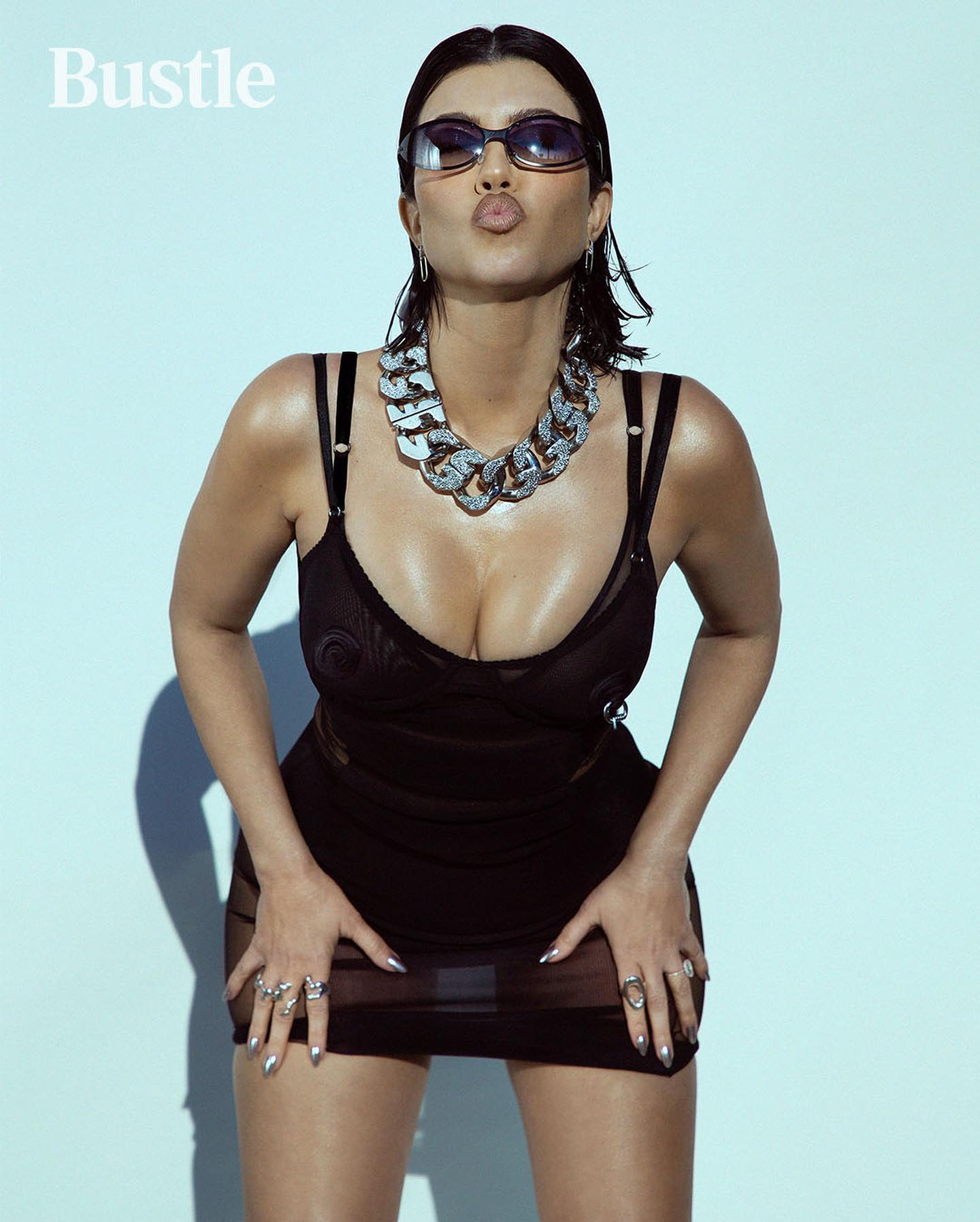 Kardashian Barker addressed the comments that she continues to receive online about her weight, at a time when many people have speculated that she could be pregnant based on her appearance. This behavior on the part of the celebrity is nothing new; not long ago, she lashed out at an Instagram user who seemed to believe that she was cradling a baby bump in a recent photo that she had uploaded to Instagram.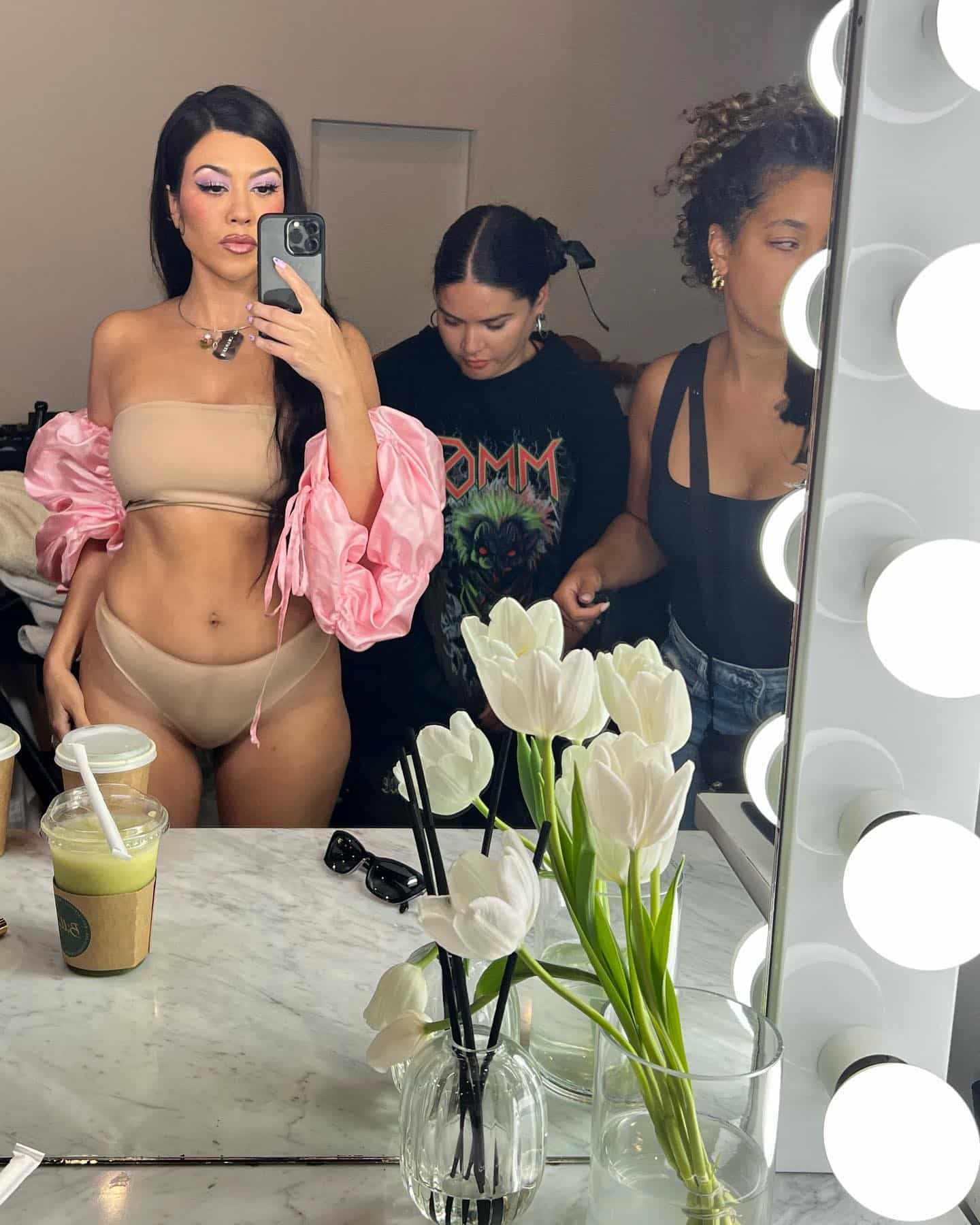 "Wait a minute did I miss that she's pregnant," the user wrote, to which Kardashian Barker replied: "Nope, but you're missing a woman's body."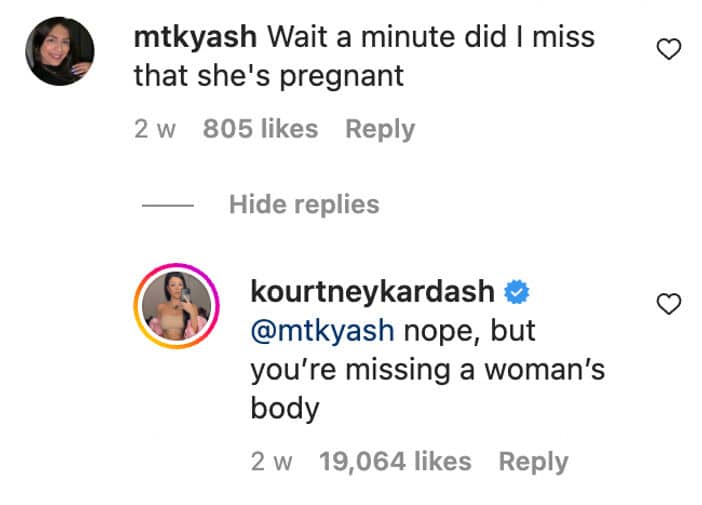 Even during the previous season, the 43-year-old opened up to her mother Kris Jenner about the responses she received online, saying: "Every single person on social media is always like, 'Kourtney's pregnant. Kourtney's gained so much weight.' It's so rude to comment on people when you have no idea what they're actually going through."
This week, she discussed her body once more, likely due to the fact that it is still a prevalent topic in the media, a reality that a large number of female celebrities are likely used to despite the fact that it is unfortunate. She commented on how her recent weight gain can be attributed to the hormones she is currently taking, as she and Barker embark on an IVF journey in the hopes of adding another baby to their blended brood of six.
During the course of her confessional, the well-known television personality declared to the camera: "So, obviously my body's changed. It was all of the hormones the doctors put me on."
"Eight months of IVF treatment has definitely taken a toll on my body mentally and physically, and I think it's taken a lot to get me to the place of feeling really comfortable and happy with the changes," she added.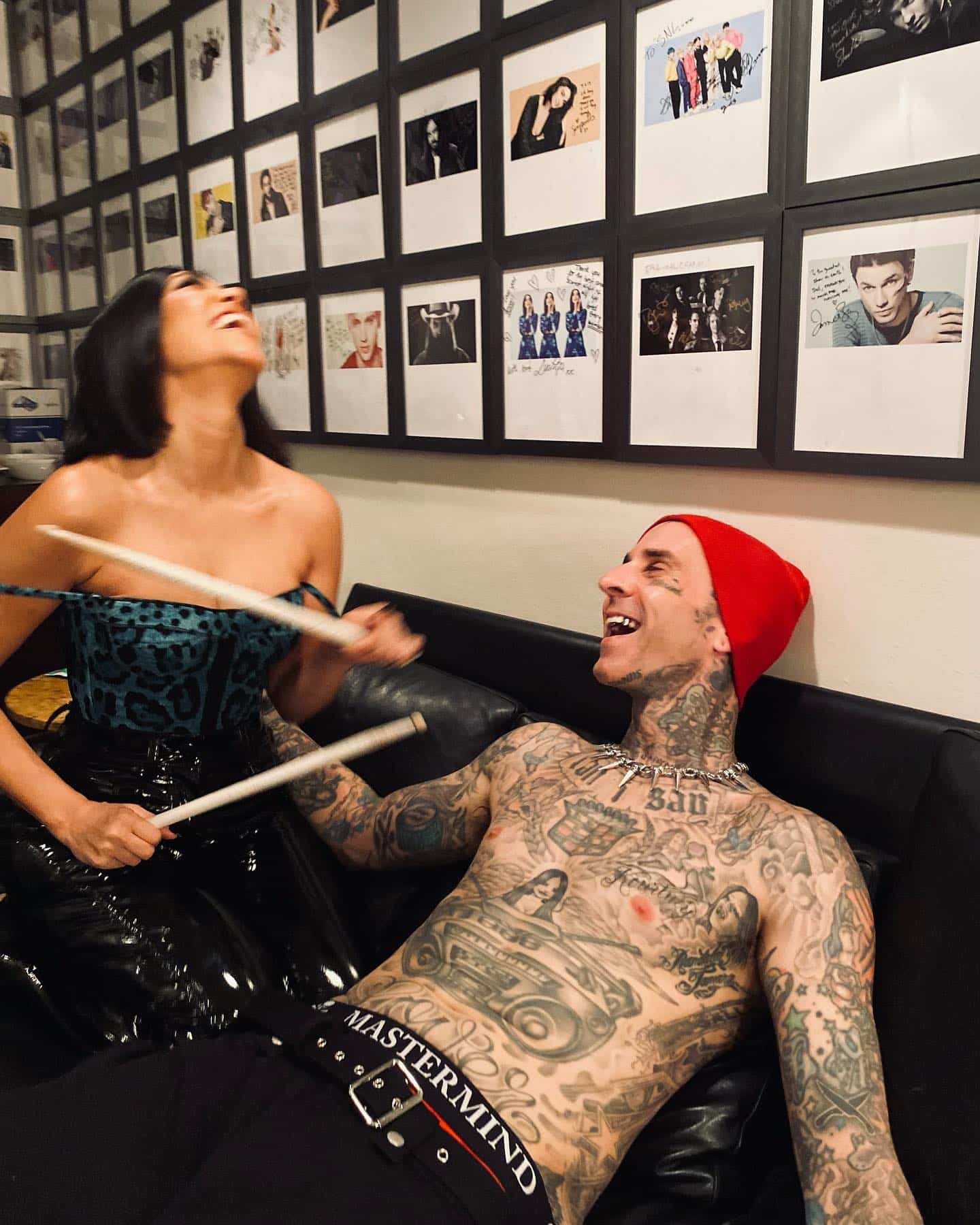 However, she can take comfort in the fact that her husband is standing by her side, providing both steadfast support and undying affection, as she gleefully affirms: "Every day, Travis is like, 'You're perfect.' If I make one complaint, he's like, 'You're perfect. You're so fine… You've never been better,' and now I'm so into it."
She continues: "Having a partner who's so supportive of me and always complimenting me no matter what, it's just helped me to really embrace the changes – and actually to the point where I love the changes now. My ass is amazing. I'm so into my thicker body. I also love being curvier. It's just channeling that queen energy and embracing the woman that I am," she adds.
Kourtney, you should tell them that! It brings a huge smile to our faces whenever we do!