King Charles lll, the 73-year-old British monarch, was spotted wiping away a tear this morning as he carried his mother's coffin into Westminster Abbey. The emotional moment occurred again during today's moving state service when Charles was visibly moved, with his wife, the Queen Consort, by his side, and his family behind him. It was one of the most watched TV events in history and one of the most extensive security operations in the UK involving thousands of mourners and world leaders.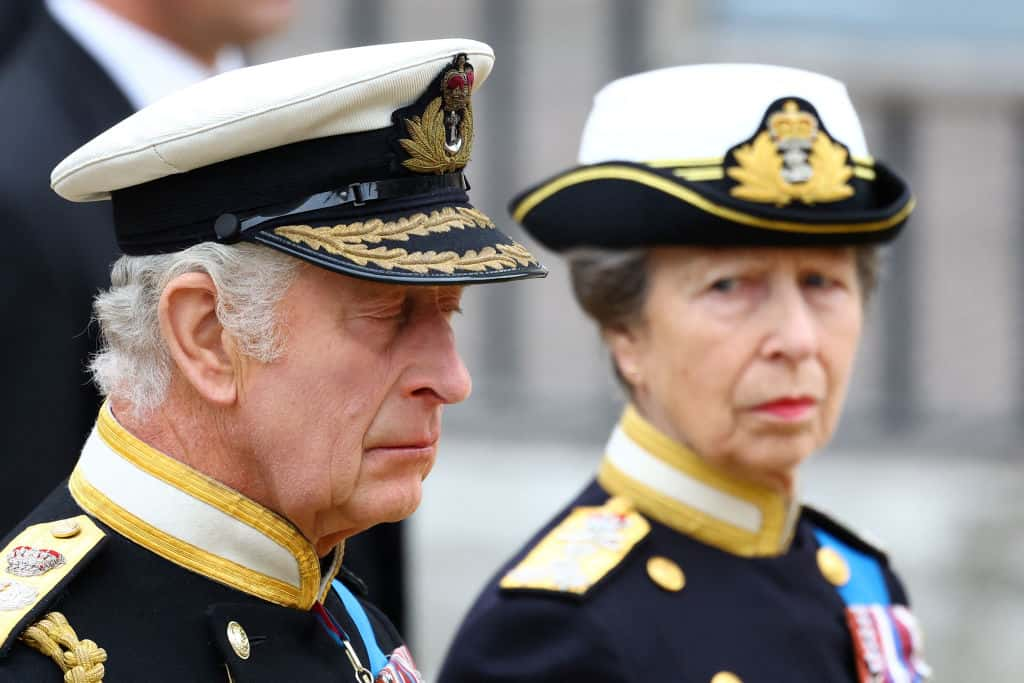 King Charles said last night that he was grateful to his supporters and added, "Over the last 10 days, my wife and I have been so deeply touched by the many messages of condolence and support we have received from this country and across the world…As we all prepare to say our last farewell, I wanted simply to take this opportunity to say thank you to all those countless people who have been such a support and comfort to my Family and myself in this time of grief." In the past 11 days, he has attended 54 events, including, as The Sun reported on Friday, a silent vigil with his three siblings next to the monarch's casket at Westminster Hall.
According to The Mirror, the King was lying next to Her Majesty's coffin as it was placed on a blue catafalque draped in the Royal Standard flag and topped with the Imperial State Crown, orb, scepter, and a blooming wreath of flowers, along with a note from her son. The wreath featured a memento of the Queen's late husband, the Duke of Edinburgh, as well as a sprig of flowers from their wedding, which they shared for more than 73 years. The wreath has been made entirely sustainable at the King's request and will be interred with her at Windsor. It has plants from the Highgrove House, Clarence House, and Buckingham Palace gardens. Her cherished son left a brief message in the flowers that reads, "In loving and devoted memory. Charles R."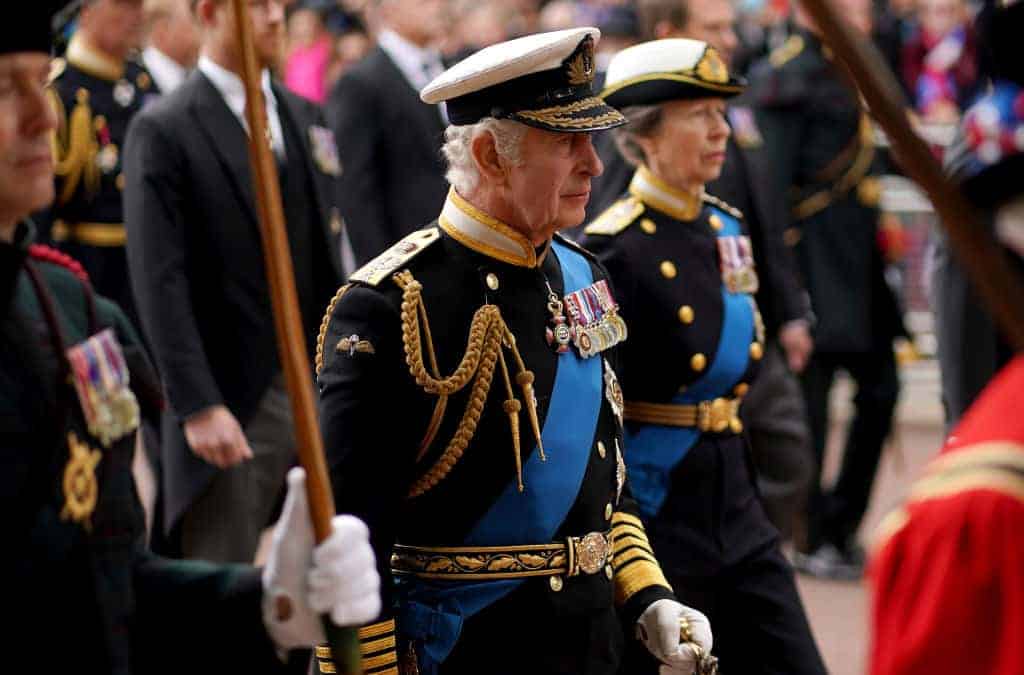 The Order of Service was silently read by the King during the prayers, according to Birmingham Live. The "grief" felt over her passing "arises from her abundant life and loving service," the Archbishop of Canterbury said in his sermon delivered during the funeral. He added, "She was joyful, present to so many, touching a multitude of lives." The Most Rev Justin Welby said, "People of loving service are rare in any walk of life. Leaders of loving service are still rarer. But in all cases, those who serve will be loved and remembered when those who cling to power and privileges are forgotten. The grief of this day – felt not only by the late Queen's family but all around the nation, Commonwealth, and world – arises from her abundant life and loving service, now gone from us."
At St. George's Chapel in Windsor, the Queen will be buried next to Prince Philip, Duke of Edinburgh, who will be brought there from the Royal Vault.