The Kindle 2019 vs Apple iPad is an imminent comparison when considering the best tablet for reading in 2019.
Kindle 2019 was launched by Amazon this April as their latest reading device which supports their vast library of Kindle books. As with the increasing technology more and more people are moving from paperback to digital books. You can carry thousands of books on a single book reader app like Kindle or Apple iPad. The important question remains is out of so many options, which device to buy. Here we have compared the top book reading gadgets, so you can decide a winner in Kindle 2019 vs iPad choice.
[fvplayer id="1884″]
What's new in Kindle 2019?
The latest Amazon Kindle 2019 is 6.3 x 4.3 (inch) dimensions and weighs just 170 grams, which is so light to hold. It has an all-new E ink capacitive touchscreen display with a resolution of 167 pixels per inch. Kindle 2019 has received four new LED lights at all the corner of its screen to brighten the display. It has been a smart step, considering it reduces strain on our eyes and most of the readers use it in a low light setting.
The new 2019 Kindle has an amazing battery life, where it can last up to a month for 30-40 minutes of daily usage. As for those who prefer audiobooks, Kindle 2019 has an option of connecting with Bluetooth audio devices. Even it is not even that much expensive, the new Kindle 2019 just costs around $80 to $129 depending on sales and variants.
Apple iPad as Book reader
If we talk about the Apple iPad it is much more than a simple book reader, it is essentially a tablet which performs everything. Apple iPads are big, have a 9.7-inch IPS LCD screen. Even the resolution is way higher, 1536 x 2048 with a 264 pixels per inch display screen. As a book reader, it doesn't have any extra features, it is as simple as reading books on a regular phone with a large screen. Also, the iPads are way costlier than any other reading device. Apple iPad starts from $329 and can go as high as $559.
Kindle vs iPad
The thing to consider here is we are not comparing a reading device with a tablet, it is not fare. Kindle vs iPad is more about how it fares in reading books, all other features of the iPad doesn't count in it. While the Kindle is just limited to books, Apple iPad has so many functions. But then again budget wise, Kindle 2019 is way cheaper than the Apple iPad. You can't use Kindle to check emails, play games, click pictures, watch movies, but then again a reading gadget doesn't require that features.
Final Verdict
It brings us to the conclusion of whole Kindle 2019 vs iPad debate, in terms of the ease of reading books. Kindle is perfect for reading any books, it is made specifically for that, the ink screen feels almost as real pages. While for the iPad, no matter how rich its screen is, it is not suitable for reading books.
Apple iPad is great for reading comics and audiobooks, but for ebooks, it is not a perfect choice. Further, the price difference also makes Kindle 2019 an easy choice. But in the end, it depends on your preference whether you want to carry a Kindle along with your smartphone or want all in one tablet.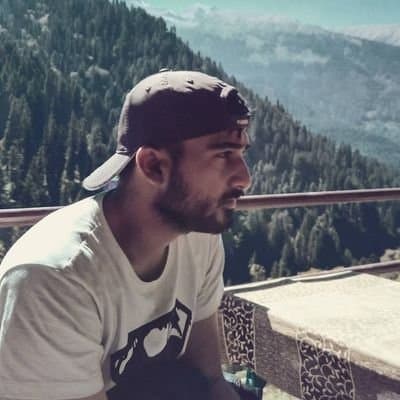 A journalist passionate about entertainment, pop culture, anime, gaming, and celebrity news: with years of experience in writing and reporting, I love to delve deep into the latest trends, information, and controversies surrounding entertainment and celebrity culture. Whether you're a die-hard gamer, an anime fanatic, or love to keep up with the latest celebrity news, I've got you covered.