A source says that Kim Kardashian was "disgusted" to hear that her ex-husband Kanye West showed racy photos of her to his old employees.
A source who recently talked to Us Weekly said that the reality TV star was "looking into" the claims and trying to "confirm" the details.
'Kim is disgusted,
the source told the magazine.
She feels violated and horrified.
It comes just days after Rolling Stone published a letter from Adidas workers accusing the rapper of mistreating them and making Yeezy, the line he made with the sports brand, an unpleasant place to work.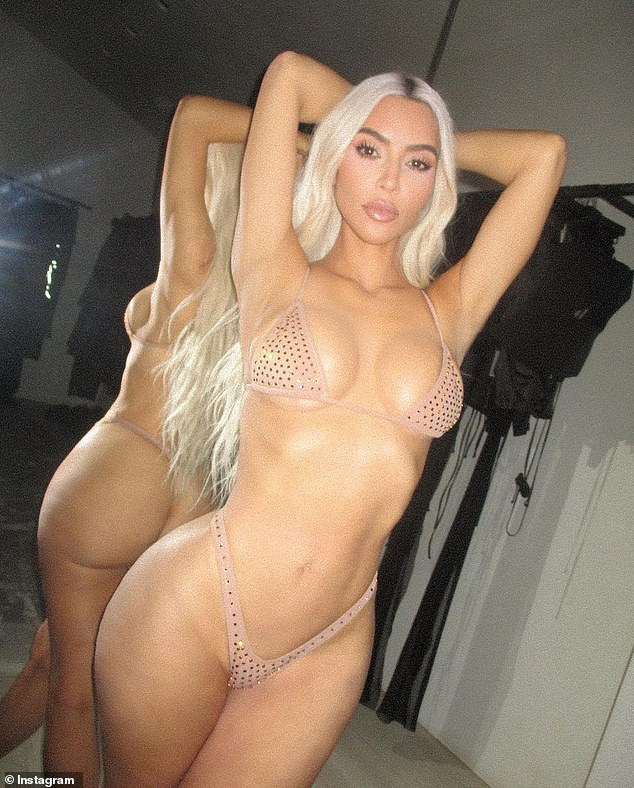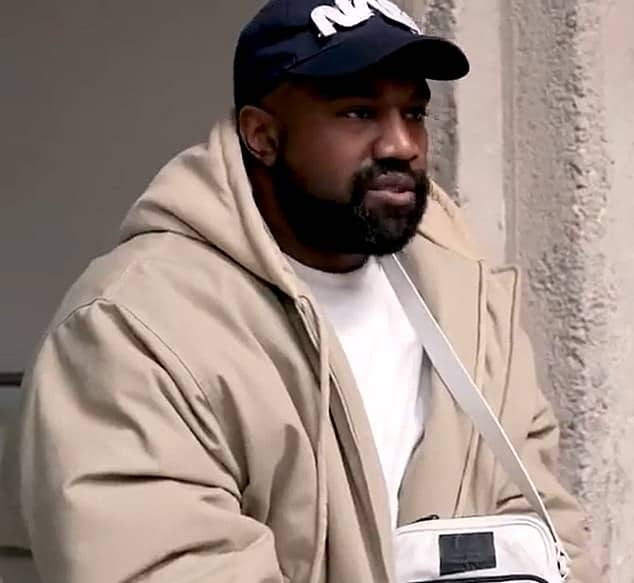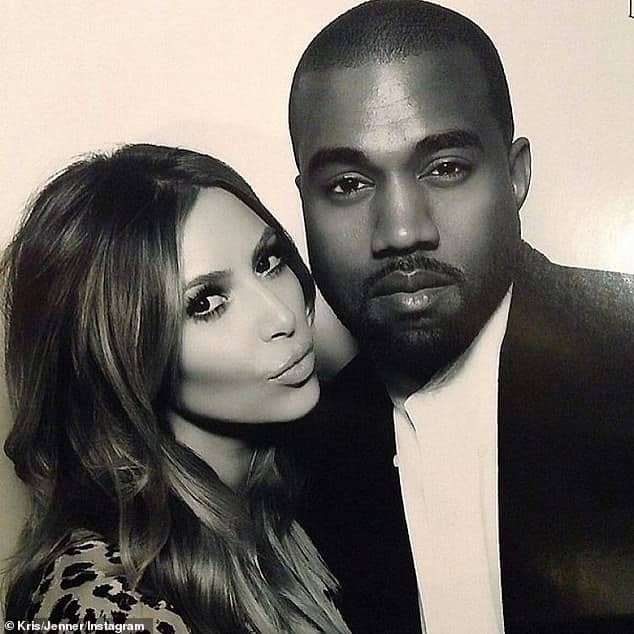 In the letter, the people who worked with Ye said that while he was working with Adidas, the rapper showed off racy photos of Kardashian.
After the allegations were made public, Kardashian didn't say anything right away. An insider said Friday that she wanted to wait until she knew all the facts.
[She] wanted to see what photos former employees saw so she has more details,
the insider told the magazine.
The person who didn't give their name also said that for the person who made KKW, it's "just another Kanye bombshell."
An insider said that Kardashian is scared and "continues to wonder what will drop next."
Rolling Stone's report says that West showed a young man who was interviewing for a job at Yeezy an "intimate" picture of Kardashian as soon as it showed up on his phone.
Employees also claimed that the Kardashians' coworkers were shown an "explicit" video of her.
Ye and Kim Kardashian were married for six years before they finally said they were getting a divorce in 2021. They have four children. North is nine, Saint is six, Chicago is four, and Psalm is three.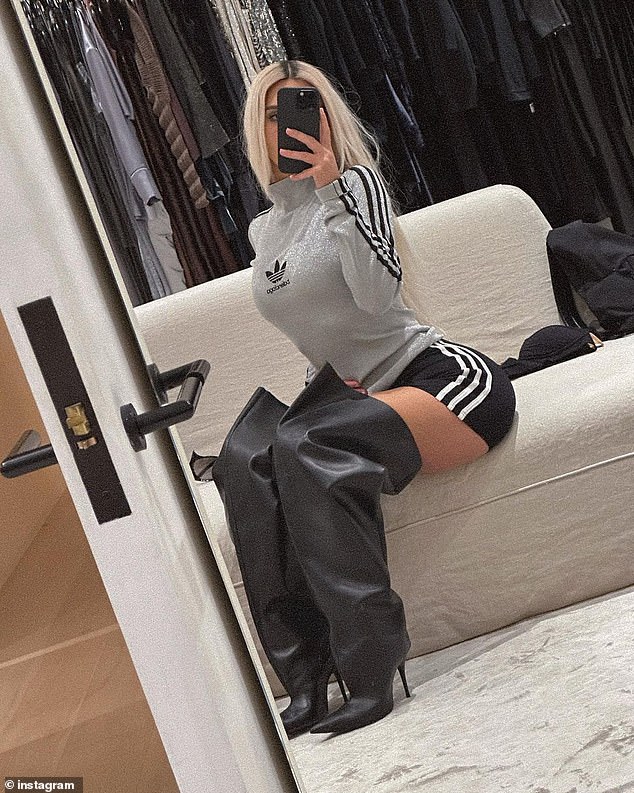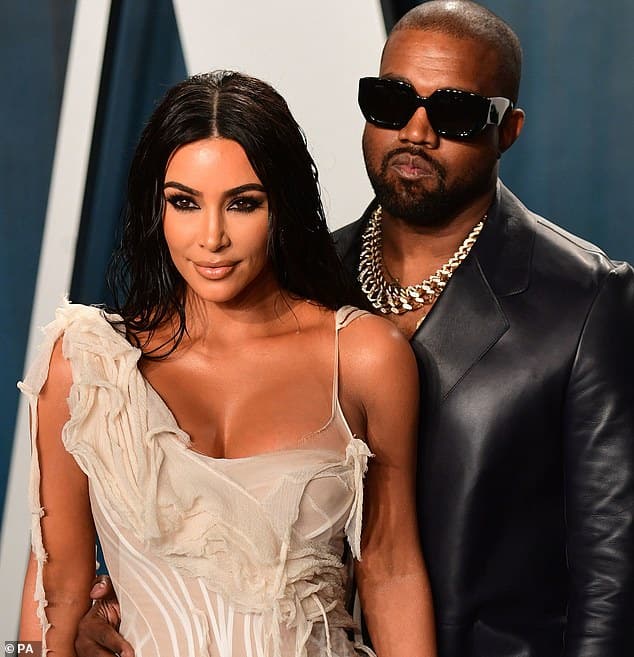 In an open letter, former members of West's Yeezy fashion brand say that Adidas bosses have "turned off their moral compass" because West, who admits to being a porn addict, often shows explicit material around the office.
Employees also said in the article that West created a "sexualized" environment where pornography was always around and that he often made sexual comments to female Yeezy and Adidas employees.
West allegedly told a female Adidas worker in China, 'I want you to make me a shoe I can f*ck." He also allegedly showed porn videos to his coworkers all the time, including ones he made himself with other women and an explicit video of his ex-wife, Kim Kardashian.
West and Adidas worked together on the Yeezy clothing line, which made a lot of money. The partnership ended in October after the musician went on a few anti-semantic rants in public.
Members of the team wrote in a letter that they felt "bullied and intimidated" by West and that they thought their bosses turned off "their moral compass" when they knew about his behavior for years.
The letter, called "The Truth About Yeezy: A Call to Action for Adidas Leadership" in the Rolling Stone article said that West was aggressive at work, especially towards women.
The group said that they had asked Adidas to do something about the "toxic and chaotic environment" that Kanye West had created. In another part of the letter, West is accused of putting his workers through "years of verbal abuse, vulgar tirades, and bullying attacks."
Staff said that one of the rapper's worst acts was showing them a video of porn star Francesca Le doing a sex act with another woman.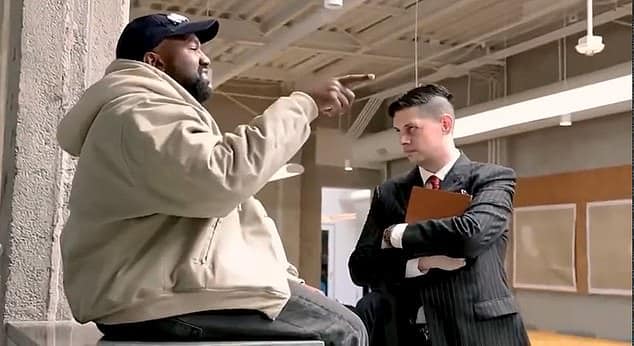 In a statement, Le said the following in response to this claim:
I take a lot of pride in the movies that I make. It is extremely concerning, disheartening, and disappointing that someone would use my work in a way that is demeaning to other human beings.
She continued:
My work is my passion and I want those who watch the movies that I make to enjoy them, not be forced into viewing them.
Several people told the publication that West seemed to use pornography, which he played at meetings, as a way to bully and scare staff.
Pete Fox, who used to be president of Yeezy, told Rolling Stone:
Steve Jobs or Elon Musk … they were responsible to shareholders; Kanye 100 percent owns his brands – he can do whatever he wants, and we're just there to serve at his pleasure.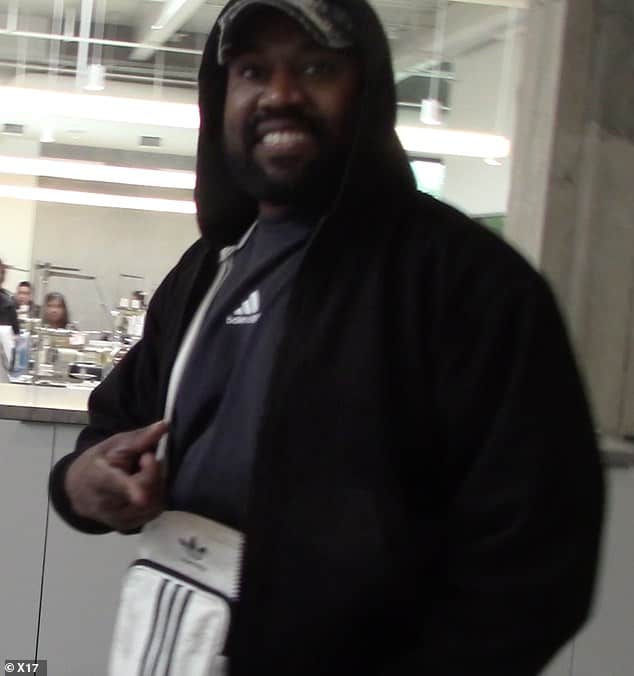 This week, Adidas said in a statement to a source:
Adidas does not tolerate hate speech and offensive behavior and therefore has terminated the Adidas Yeezy partnership.

We have been and continue to be actively engaged in conversations with our employees about the events that lead to our decision to end the partnership.

They have our full support and as we're working through the details of the termination, we have been clear that we want to keep our employees' talent and skills within the organization.

Having said this, we will not discuss private conversations, details or events that led to our decision to terminate the Adidas Yeezy partnership and decline to comment on any related speculation.
In 2019, West said he was hooked on porn, saying:
For me, Playboy was my gateway into full on pornography addiction. My dad had a Playboy left out at age five and it's affected almost every choice I made for the rest of my life.

From age five till now, having to kick the habit and it just presents itself in the open like it's OK and I stand up and say, 'No, it's not OK'.
West shared a video last month that seemed to show him sharing a porn movie on his phone with executives from Adidas.
In the 30-minute video, the rapper meets with Adidas executives, whose faces are blurred.
West was seen meeting with a group of men in a plain room. The men were sitting on stools and seemed to be wearing Adidas sneakers. West was showing the men something on his phone.
One of the men finally asks:
Is this a porn movie?
to which West responds,
Yeah.
Soon, the executive tries to take Kanye's hand away and tells him to "come on."
This week, after getting his Twitter account back after being banned for making anti-semantic comments, West said he would sell leftover clothes from Yeezy, Balenciaga, and Adidas for $20, "so everyone can afford good clothes."
In the online video, West stands in a room that looks like it will be the site of an upcoming sample sale. He looks almost happy.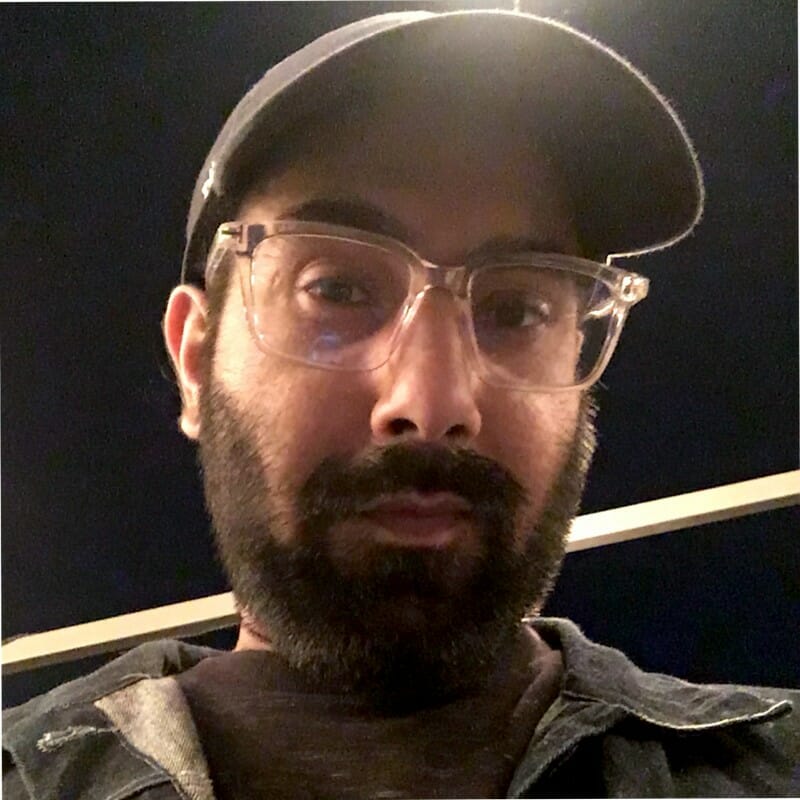 Fascinated by everything that goes beep. Strong passion for music, tech, and all things Marvel.