Kim Kardashian has once again baffled the Internet with her comments. Kim wore Marilyn Monroe's iconic 'Happy Birthday Mr President' dress at the 2022 Met Gala. The stunt was right away criticized by the audience as the Kardashian hit the red carpet. Moreover, she was also accused of damaging the dress. Many people noticed threads coming out and the star was slammed online. Kim Kardashian was appearing on Today with Savannah Guthrie and Hoda Kotb to promote her skincare line SKIMS. However, Guthrie brought up a behind-the-scene conversation.
Guthrie says. "We were just talking, you said you were shocked on TikTok, some people don't even know who Marilyn Monroe was." Kardashian replies, "That was the most shocking thing to me and that's why I was so happy to at least have that opportunity. And that Ripley's gave me the opportunity to share this moment so that it could live on." She continues, "I respect her and I understand how much this dress means to American history. With the theme being American, I thought what is more American than Marilyn Monroe singing 'Happy Birthday' to the President of the United States."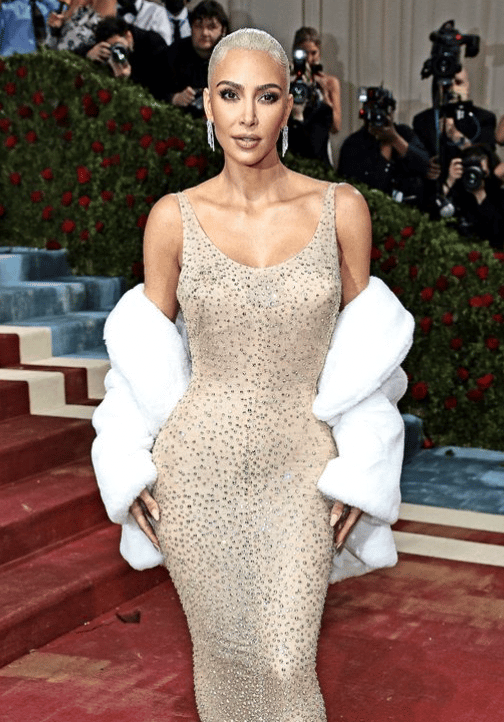 Kim Kardashian claims she made Marilyn Monroe more famous
Kim Kardashian continues, "It was such a process. I showed up to the red carpet in a robe and slippers. I put the dress on on the bottom of the carpet, went up the stairs, I probably had it on for four minutes and then I changed right at the top of the stairs." The SKIMS founder also denied any damage to the iconic dress. She says, "No. [Ripley's and I] worked together so well. There were handlers wearing gloves that put it on me."
Of course, her comments were not taken well by the audience. One user said:
Ain't no way Kim Kardashian said many people didn't know who Marilyn Monroe was until she wore her dress
Another user who as frustrated with the comments said:
The audacity of this.
One more user said:
Imagine having this much ego!
A user wrote:
What a bubble she lives in, covered only with money. I just don't know why people give her so much attention.
It was not easy for Kim Kardashian to fit into the dress. She says, she "would wear a sauna suit twice a day, run on the treadmill, completely cut out all sugar and all carbs, and just eat the cleanest veggies and protein." She continues, "I'm not trying to lose any more weight but I have more energy than ever. I cut out so much sugar, and a lot of junk food I was eating. I just completely changed my lifestyle."