Kim Kardashian and Tom Brady: A Flirtatious Bidding War for Art
In a star-studded event filled with high-profile names and high-stakes bidding, Kim Kardashian and Tom Brady found themselves locked in a friendly and flirtatious battle over a coveted piece of art. The atmosphere was charged with excitement and playful banter as these two celebrities went head-to-head in a bidding war that was as entertaining as it was charitable.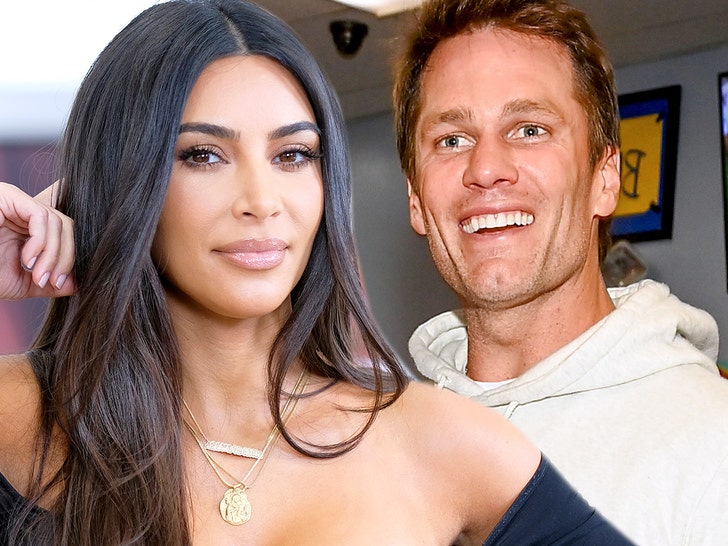 A Starry Night in Atlantic City
The Reform Alliance Charity in Atlantic City, New Jersey, was the venue where this amusing interaction unfolded. Both Kim and Tom were there to bid on a painting by renowned artist George Condo. The event, chaired by Jay-Z, Michael Rubin, and Meek Mill, aimed to raise funds to transform probation and parole laws, with tickets for the gala starting at a whopping $500K.
The Bidding War Begins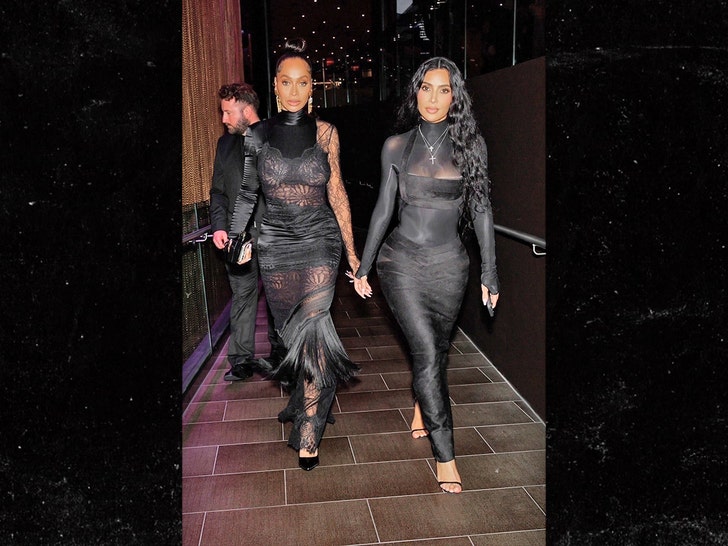 Kim Kardashian initiated the bidding, opening at $500K for the George Condo painting. Not to be outdone, Tom Brady quickly countered with a higher bid, igniting a spirited back-and-forth between the two. Eyewitnesses described their interaction as "super fun and flirty," with the celebs sharing giggles and exchanging glances throughout their bidding duel.
A Friendly and Flirty Face-off
The playful and flirtatious vibe was palpable as Kim and Tom continued to outbid each other. The atmosphere was light and filled with laughter, making it a memorable moment for everyone present. It was not just about acquiring the painting but also about the enjoyable competition between two individuals who are masters in their respective fields.
View this post on Instagram
A Win-Win Situation
When the bid escalated to $2 million, the event hosts intervened, declaring that both celebrities would receive a George Condo painting, with a condition. Kim and Tom had to shell out $2 million each for their respective canvases—a sum that might seem astronomical to many but is merely chump change for them.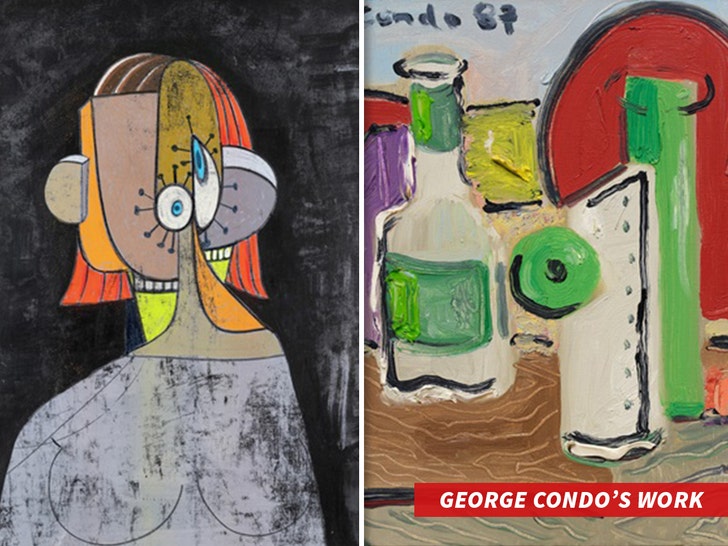 A Night for a Noble Cause
Beyond the lighthearted banter and the friendly competition, the essence of the event was to support the Reform Alliance's mission to bring about change in probation and parole laws. The star-studded night, with its high-profile attendees and high-stakes bidding, was a testament to the collective effort to support meaningful causes.
The Reform Alliance Charity event in Atlantic City became the backdrop for a delightful and flirtatious encounter between Kim Kardashian and Tom Brady as they engaged in a bidding war over a George Condo painting. Their interaction, filled with laughter and playful banter, added a touch of amusement to the night, making it a memorable experience for everyone present. Beyond the entertainment, the event served a noble purpose, raising funds to support reforms in probation and parole laws, reflecting the commitment of celebrities to contribute to societal change.