A Tribute to a Legend: Remembering Sir Michael Gambon
The film industry is mourning the loss of a true icon, Sir Michael Gambon, who passed away last week at the age of 82 due to pneumonia. Known widely for his memorable portrayal of Albus Dumbledore in the Harry Potter series, Gambon's extensive career saw him don a myriad of roles, earning acclaim for his versatility and immense talent.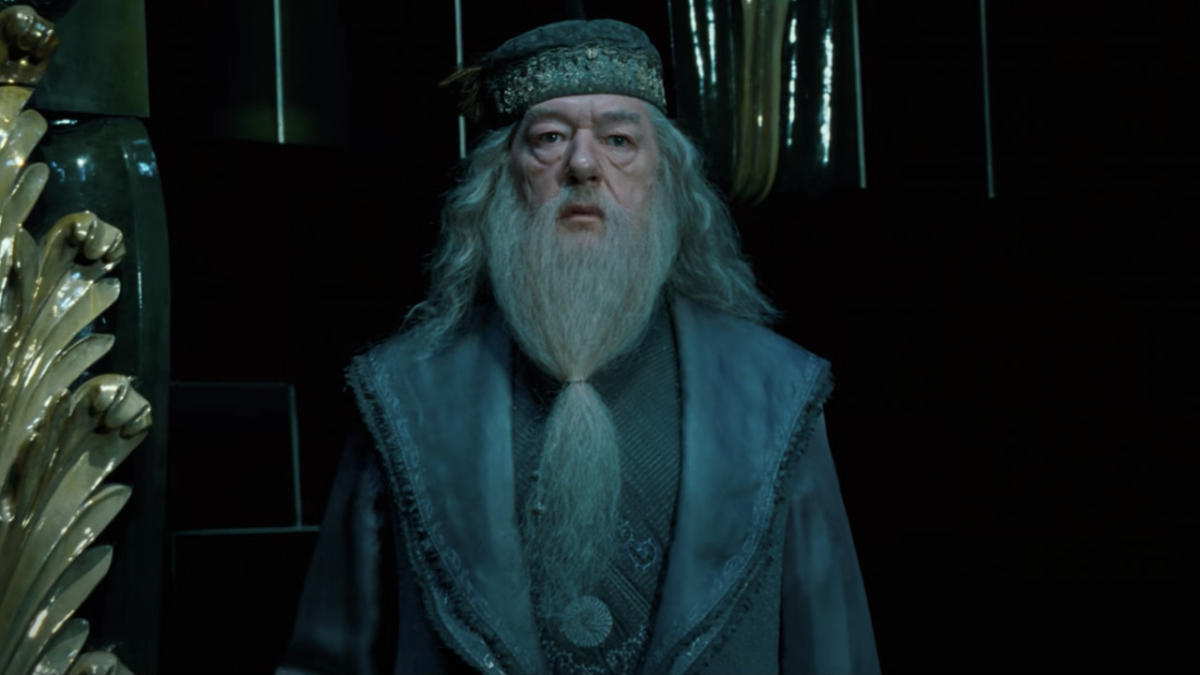 A Diverse and Celebrated Career
Beyond the magical realms of Hogwarts, Gambon showcased his acting prowess in a plethora of roles, sharing the screen with Hollywood luminaries like Kevin Costner and Hugh Jackman. Costner, who collaborated with Gambon in the 2003 Western film "Open Range," paid tribute to the late actor on Instagram, sharing a still from the film and expressing his honor at having had the opportunity to direct such a distinguished actor.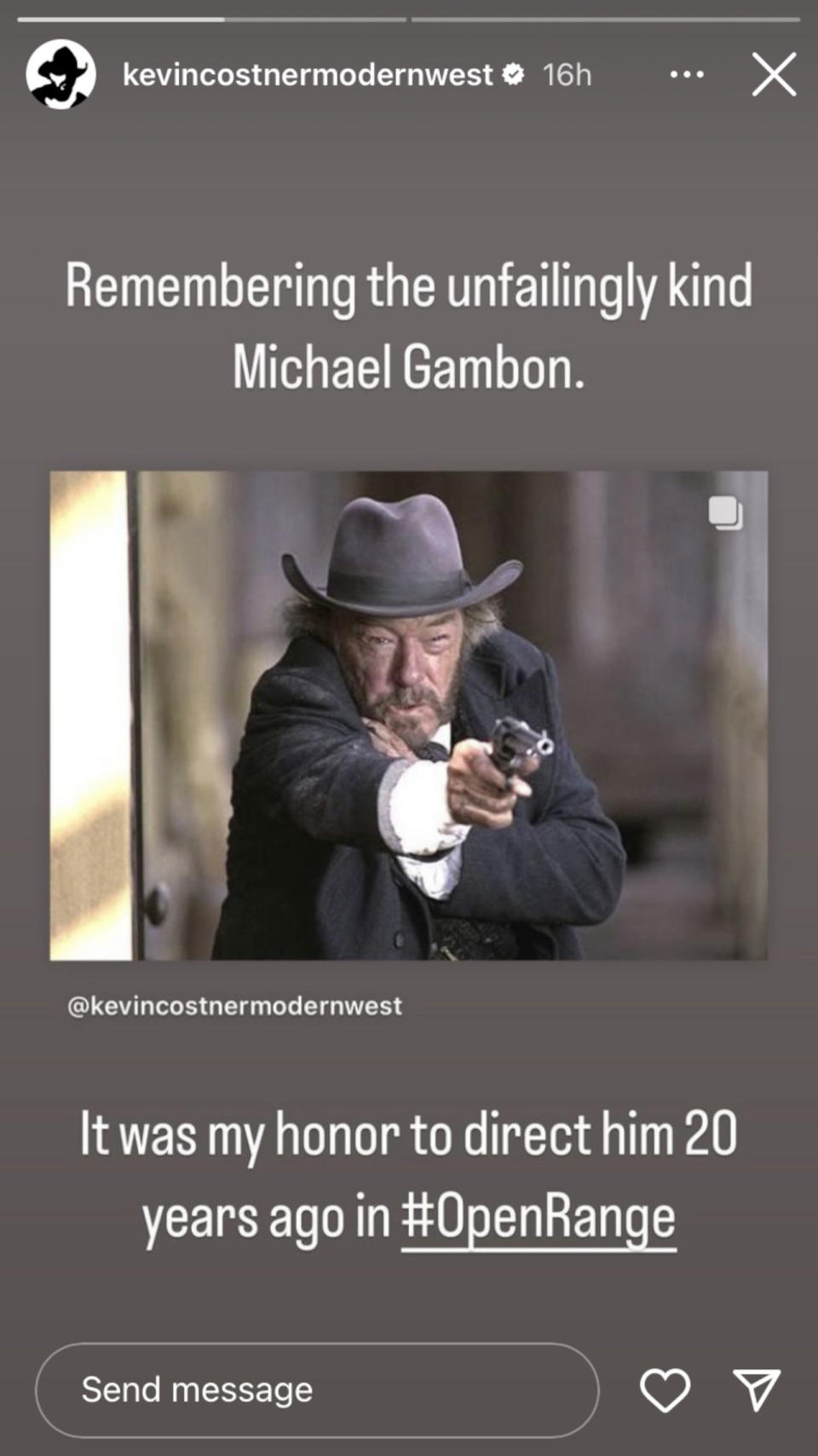 In "Open Range," Gambon played a ruthless rancher, a stark contrast to his benevolent Dumbledore character, demonstrating his chameleonic ability to seamlessly transition between diverse roles. Hugh Jackman, too, expressed his admiration for Gambon's work, recalling their collaboration on a short film, "Standing Room Only," directed by Jackman's then-wife, Deborra-Lee Furness.
Heartfelt Tributes from Co-stars
Gambon's passing has led to an outpouring of heartfelt tributes from his Harry Potter co-stars, including Daniel Radcliffe, Rupert Grint, Jason Isaacs, and Emma Watson, who celebrated his humorous presence on set and his dedicated approach to his craft. Watson shared a poignant message alongside a photo of Gambon as Dumbledore, reflecting on his impactful approach to his roles.
Hayley Atwell, known for her roles in Marvel films and "Mission: Impossible," also shared her experiences working with Gambon on the 2008 drama "Brideshead Revisited," posting a still from the film along with her warm sentiments on Instagram.
A Universal Gesture of Love
Fans, too, have been commemorating the legendary actor, with Universal Studios Orlando visitors raising their wands in a touching tribute in front of the Hogwarts replica, echoing a scene from "Harry Potter and the Half-Blood Prince" where the school's residents paid homage to Dumbledore.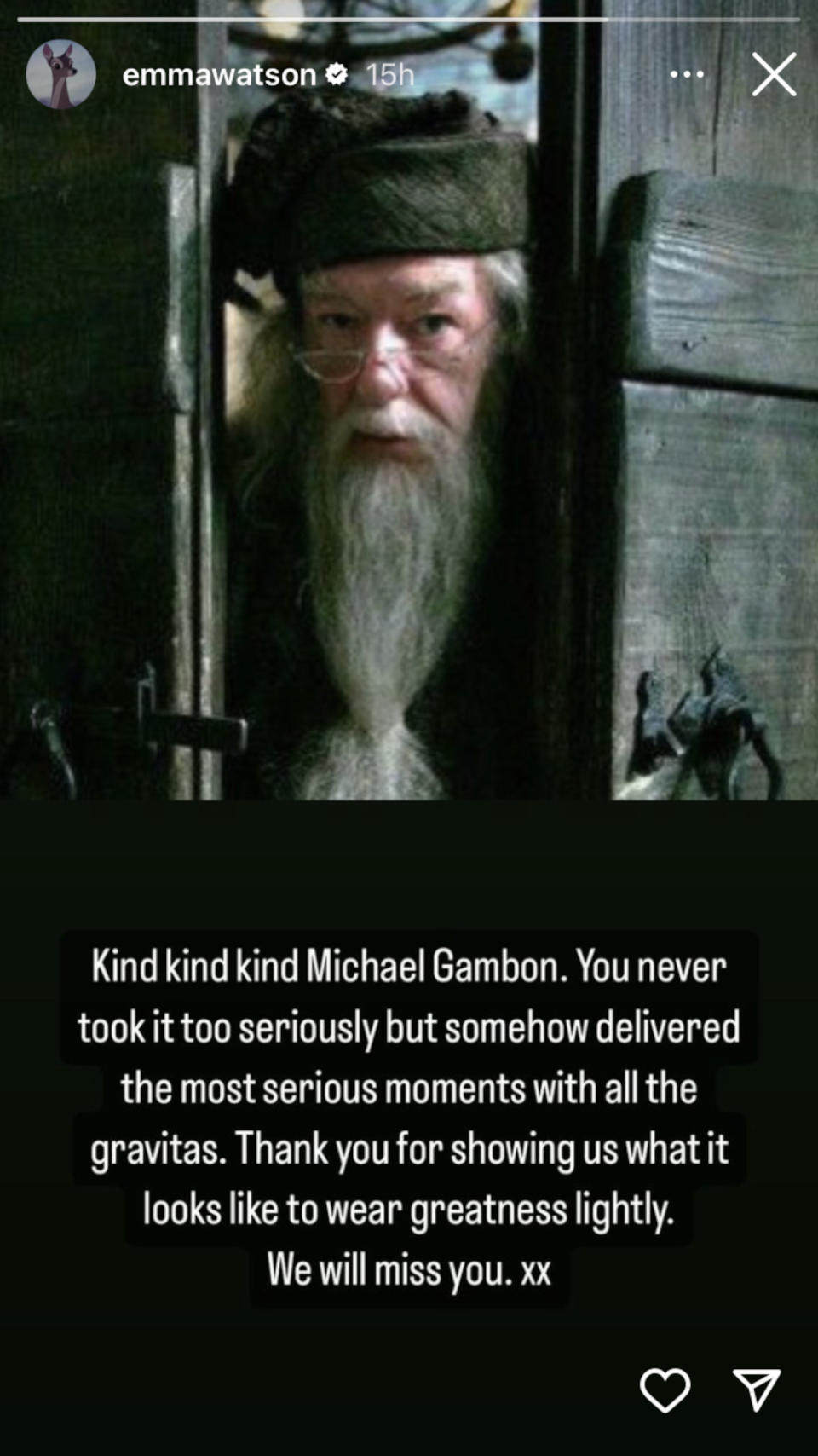 A Legacy Remembered
The loss of such a beloved and talented actor is undoubtedly hard, but the widespread love and respect for Michael Gambon from co-stars and fans alike are a testament to his enduring impact on the film industry. His diverse and celebrated body of work continues to be a source of inspiration and enjoyment for audiences around the world.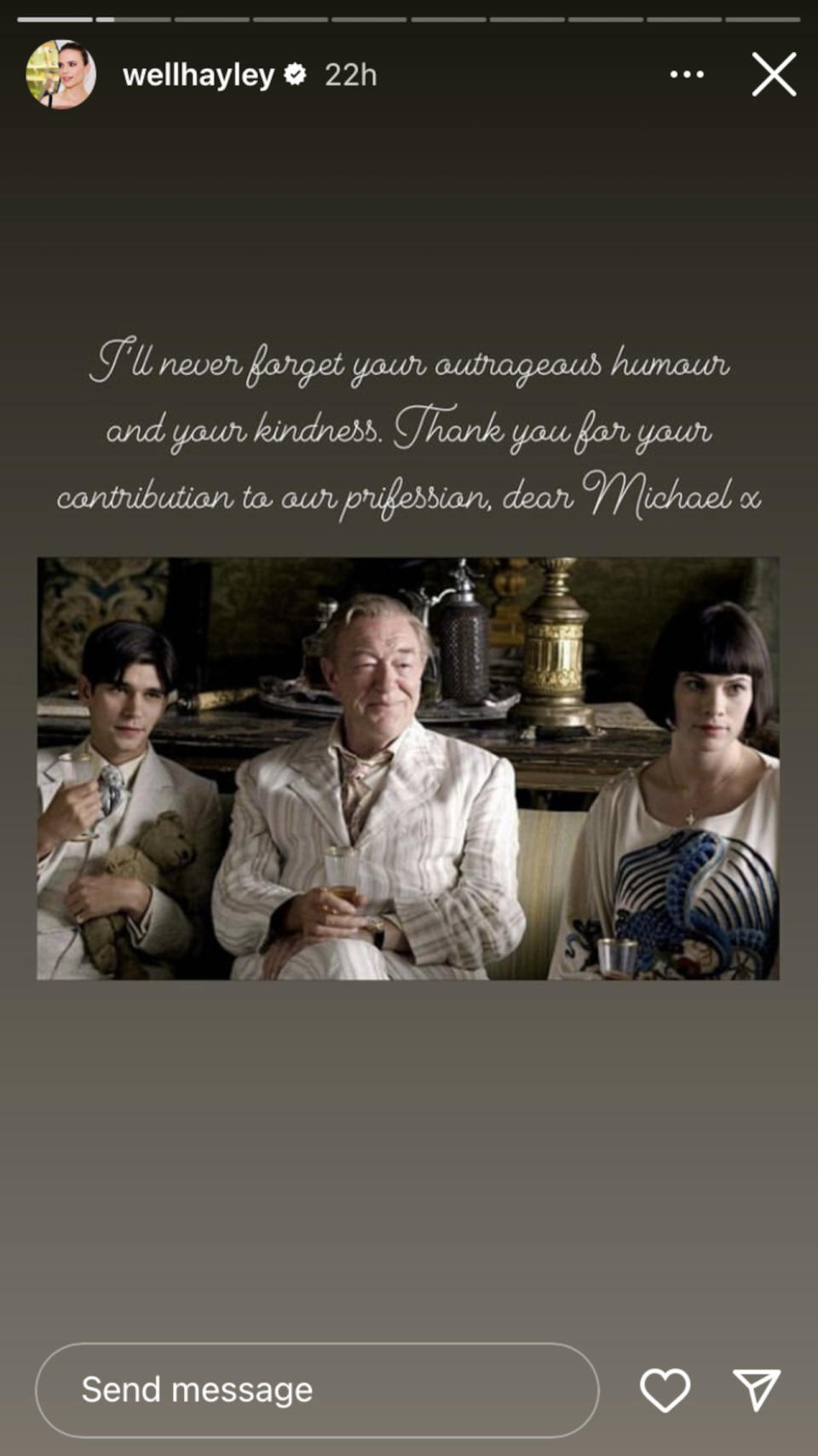 We extend our deepest condolences to Michael Gambon's family and loved ones and invite those wishing to celebrate his illustrious career to explore his best films available to stream.
Sir Michael Gambon leaves behind a rich legacy, marked by his versatile roles and the warmth he brought to each character. The heartfelt tributes from his peers and fans reflect the profound impact he had on the world of cinema, ensuring his memory will continue to live on in the hearts of many.