Kevin Costner is happy to have seven children. He was married twice and had three children from his first marriage. He didn't want any more children from his second marriage, so his wife, Christine Baumgartner, gave him a choice.
Kevin Costner grew up in Southern California in a Baptist family that was very conservative and worked hard. He went to Cal State Fullerton to study business, and when he graduated, he got a job in marketing.
But after a month, the man, who is now 67 years old, quit following his dream of becoming a Hollywood star. He told Parade.com once: "The dialogue in my head was 'You've got to live your life for yourself.'"
Kevin Costner
Costner has been in the movie business for more than 30 years and has been in more than 40 movies, including "Field of Dreams," "The Untouchables," "Bull Durham," and "Dances with Wolves."
He has won important awards in the past, such as an Oscar for directing and a Best Picture Oscar. One of his other works is a miniseries called "Hatfields & McCoys." and "Man of Steel," a new version of "Superman."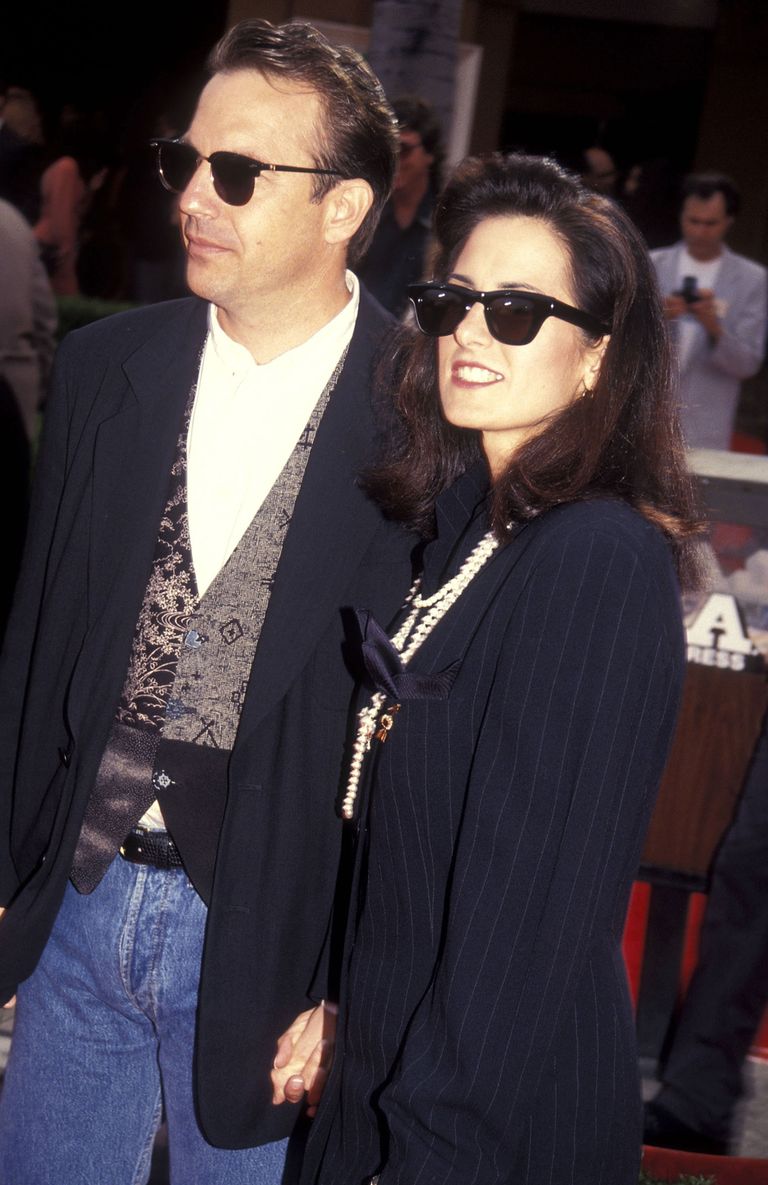 The romance with Cindy Silva.
Costner is now a dad and a husband. He became a husband for the first time when he married actress Cindy Silva, who was 65 at the time. When they first met in 1975, the leading man in Hollywood thought he had no chance with his future wife, who was a biology major: "I always thought it was remarkable that she would like me. Though a lean and handsome 6'1."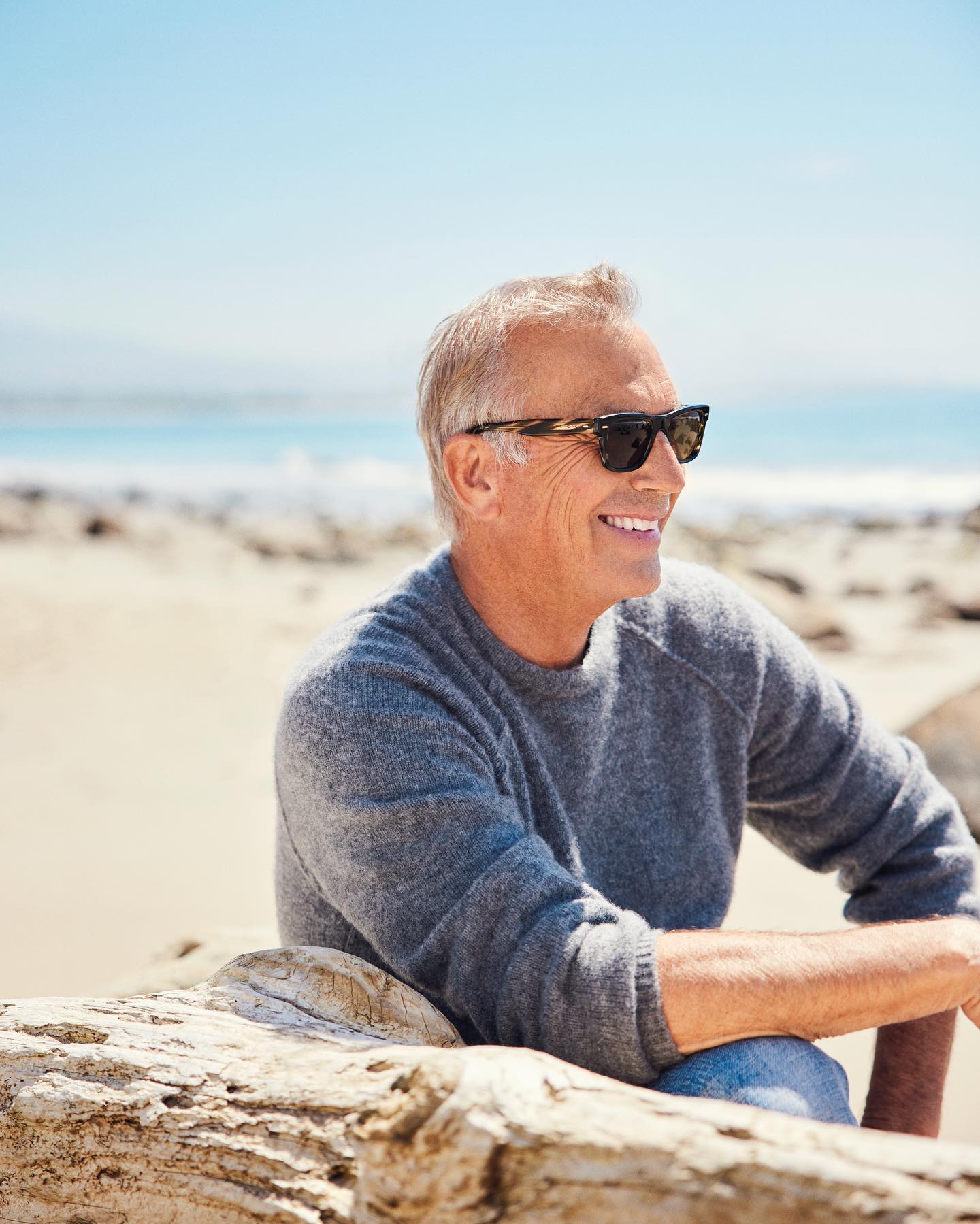 Even though he thought his chances were slim, Silva thought otherwise. When she met him at a party at the Delta Chi fraternity house, she fell in love with him.
Craig Cessna, who went to college with the star of "The Bodyguard," once said this about the two of them: "Once those two met, they had only eyes for each other."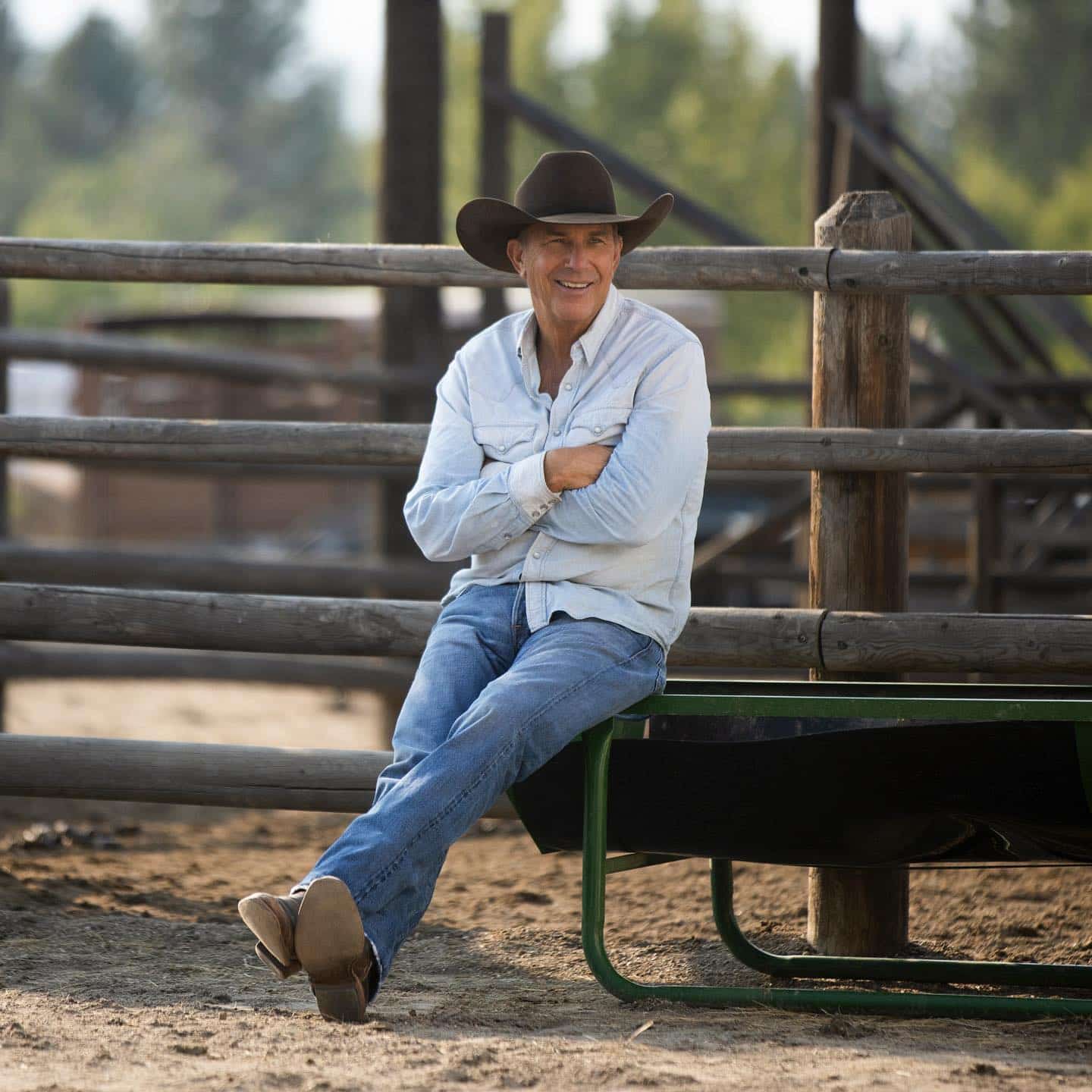 In 1989, Costner told People that he was interested in Silva at the time: "Cindy has a presence," and explained what made him fall for her: "She was beautiful. She was sweet. She was smarter than me…represented everything about women that I like."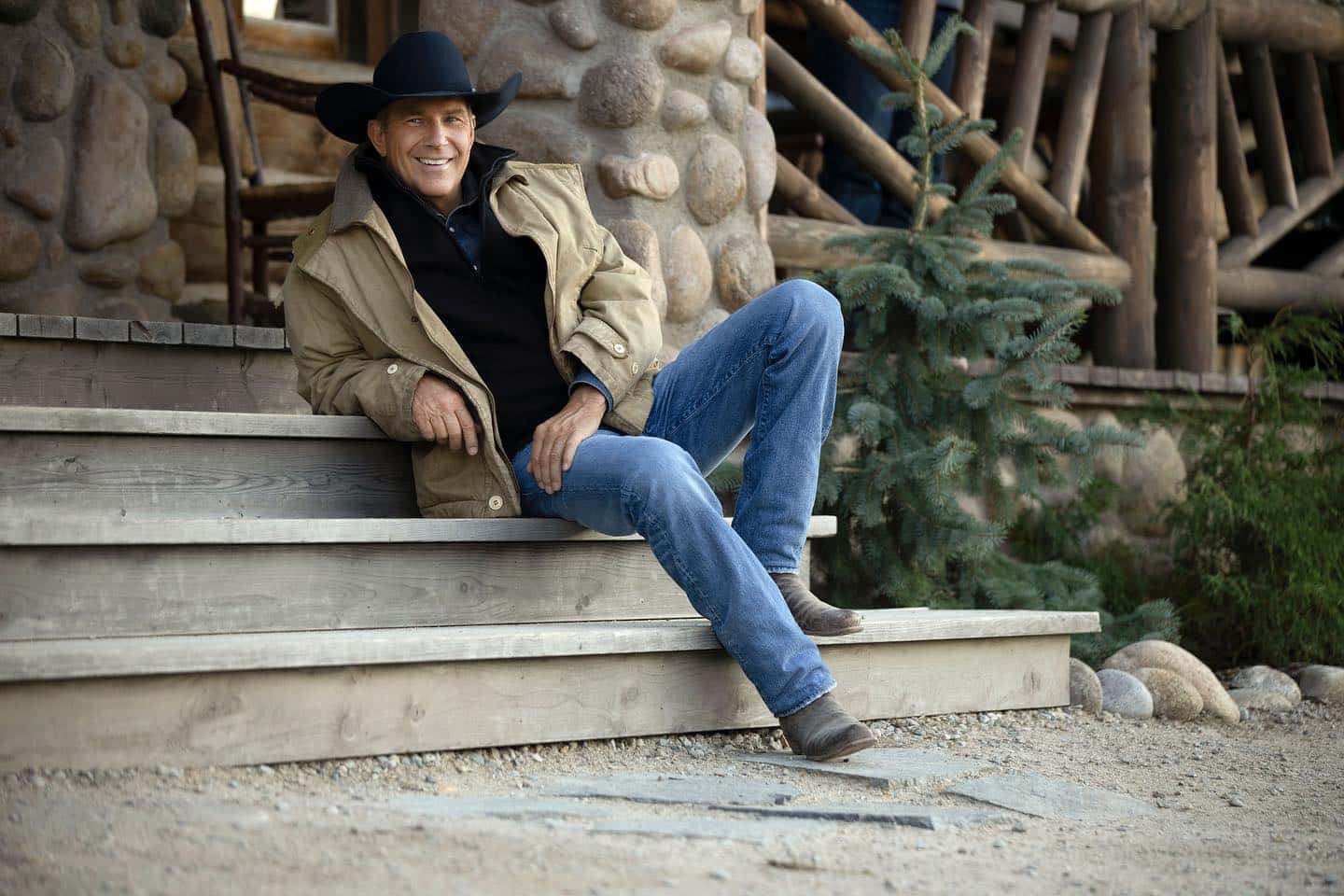 He took Silva to see "Funny Girl" on their first date, and then he took her home to meet his parents. Costner said this about the night: "I was proud that this girl would go out with me. I wanted to show my parents."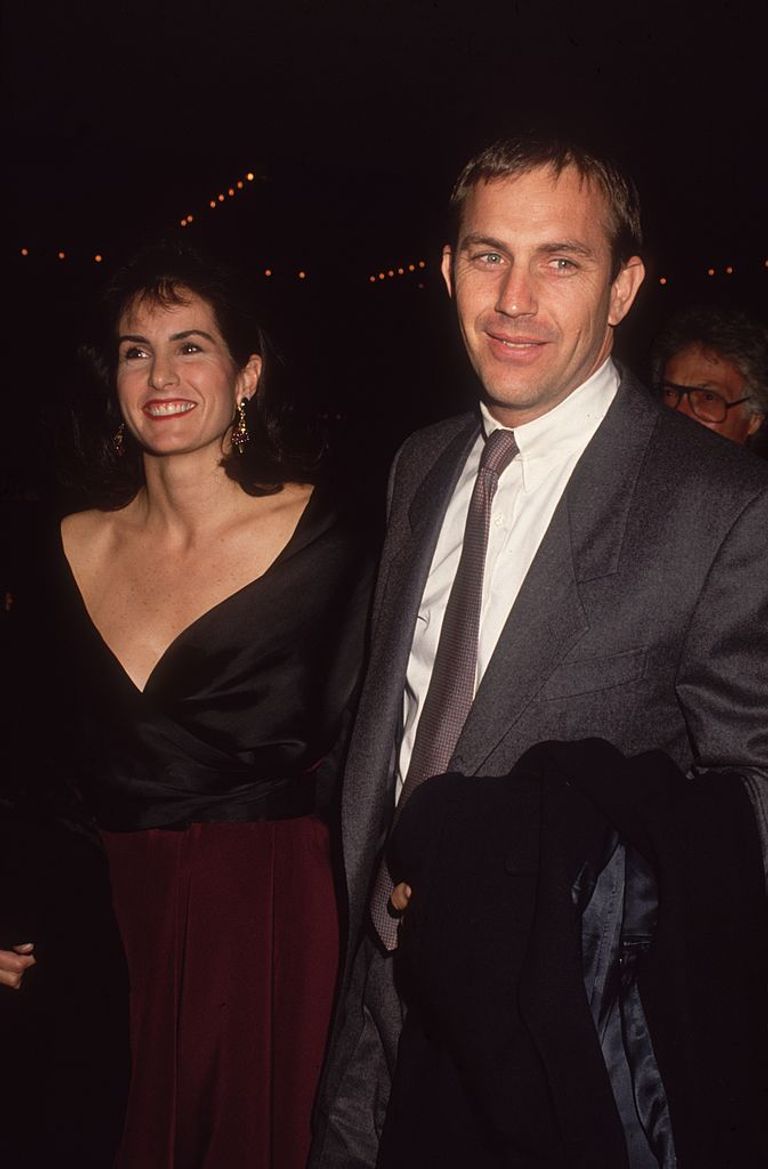 Their marriage and infidelity.
After about two and a half years, they got married. John McInnes remembered that day and said that Silva was stunning as a bride and that Costner was "so smitten with her."
The couple spent $150 on their honeymoon and went to Puerto Vallarta, Mexico. When they first got married, the couple had trouble making ends meet. Silva worked for Delta Airlines in marketing, while Costner was a stage manager.
Still, she always hoped that they would do better than their situation. But when they finally did, things turned out badly for her.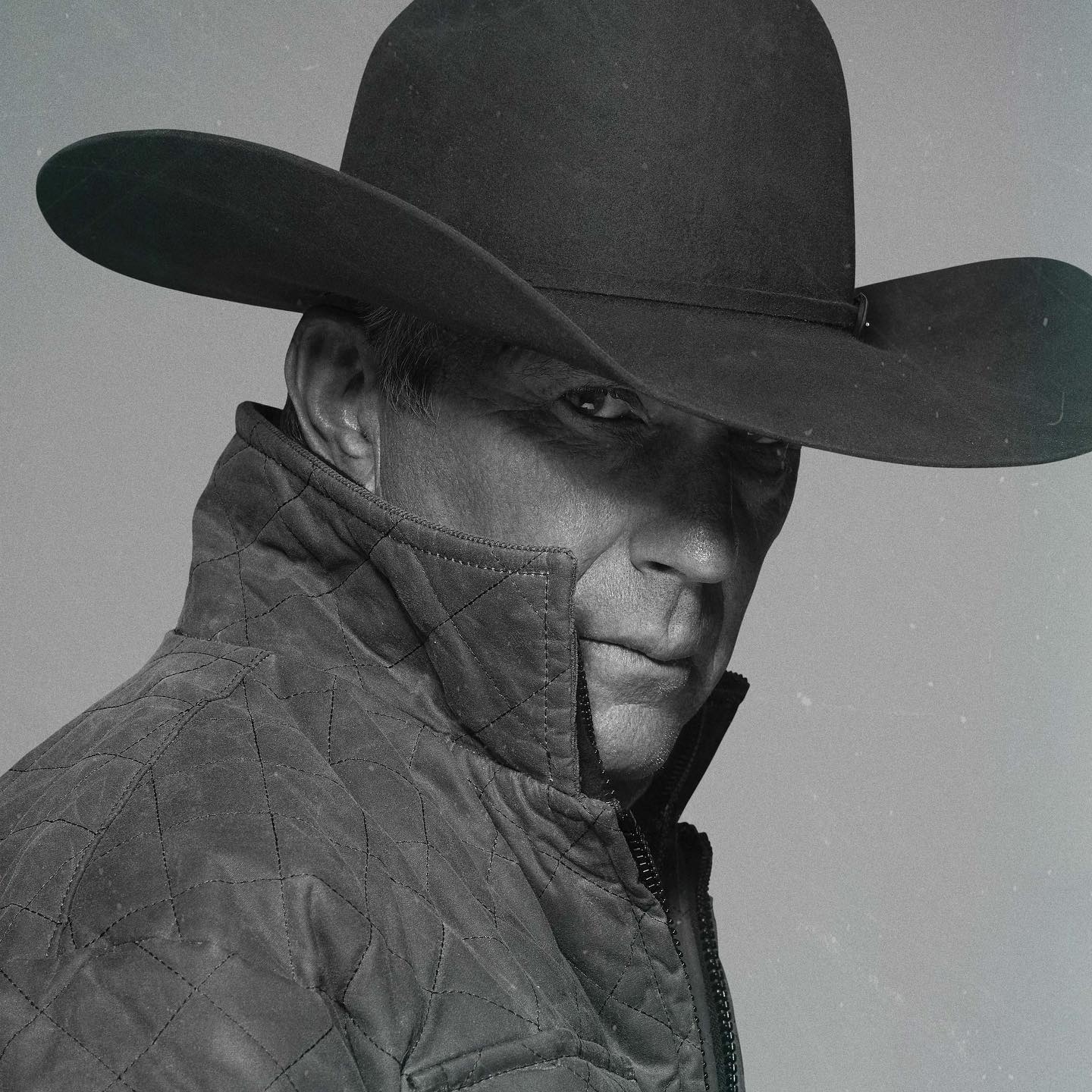 When her husband's career took off in the late 1980s, Silva was stuck at home with their children. In the movie "Bull Durham," Costner was making sparks fly with actress Susan Sarandon by getting close to her at a kitchen table.
Then, when he went to England in 1990 to film "Robin Hood: Prince of Thieves" for four months, she stayed home with their school-aged kids.
Later, the British tabloids said that her husband was having an affair with Sheri Stewart, who worked at the London nightclub Stringfellow's at the time.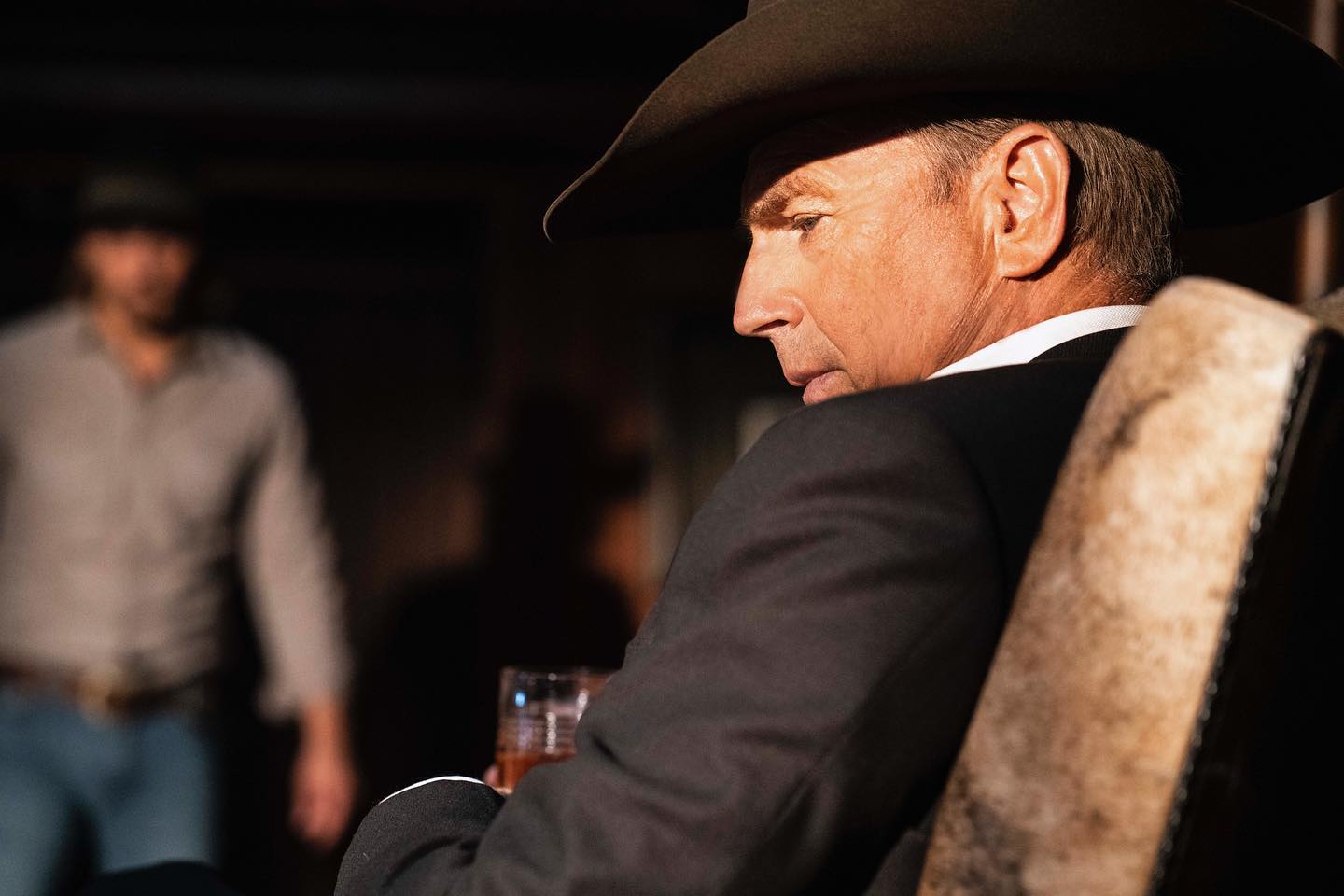 Even though Costner said the accusations were strange, his image as a family man was ruined right away. Off-screen, the movie star had a reputation for being a womanizer, and he once admitted to liking women.
Some of the women he had dated over the years saw his behavior as innocent flirting, which they found attractive. But his growing popularity and relationships with other women hurt his marriage to Silva, and rumors of a split began to spread.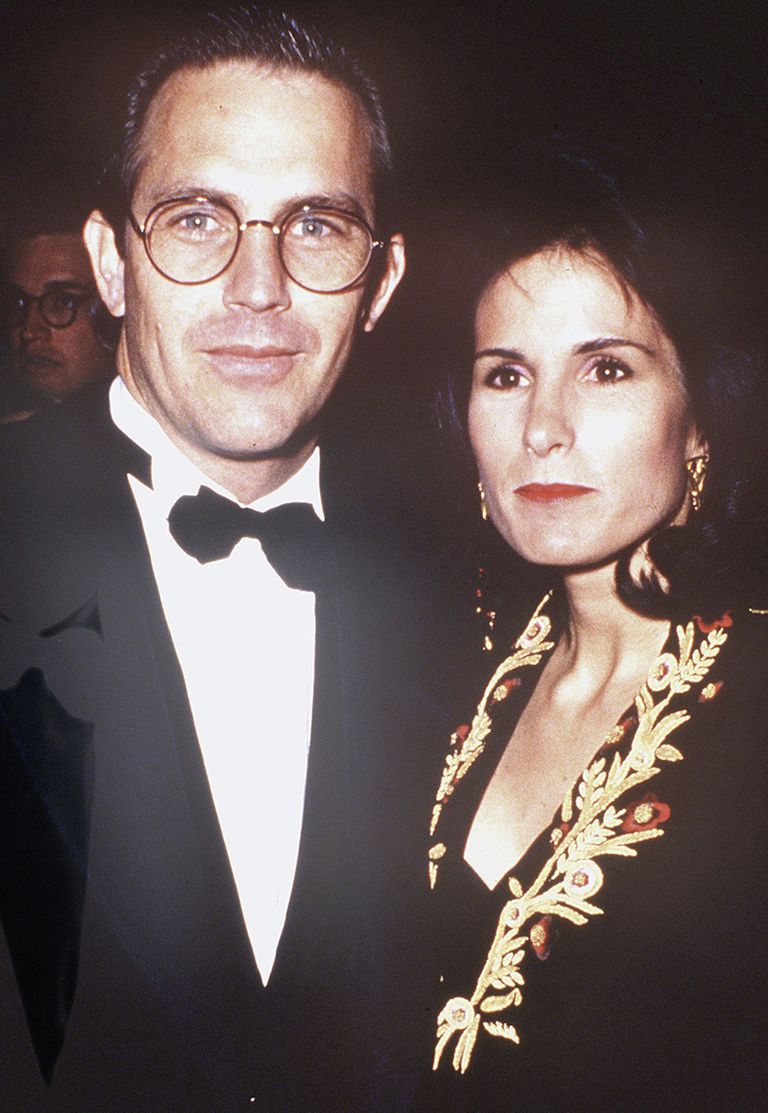 People who knew the couple well said that they had been talking about it for months and that it was clear that their marriage was in trouble. After seeing them together on the set of "Waterworld," a member of the crew said: "You could see their relationship wasn't working out. They didn't act like a family: she was doing her thing; he was doing this. They didn't act close to one another, but they still talked."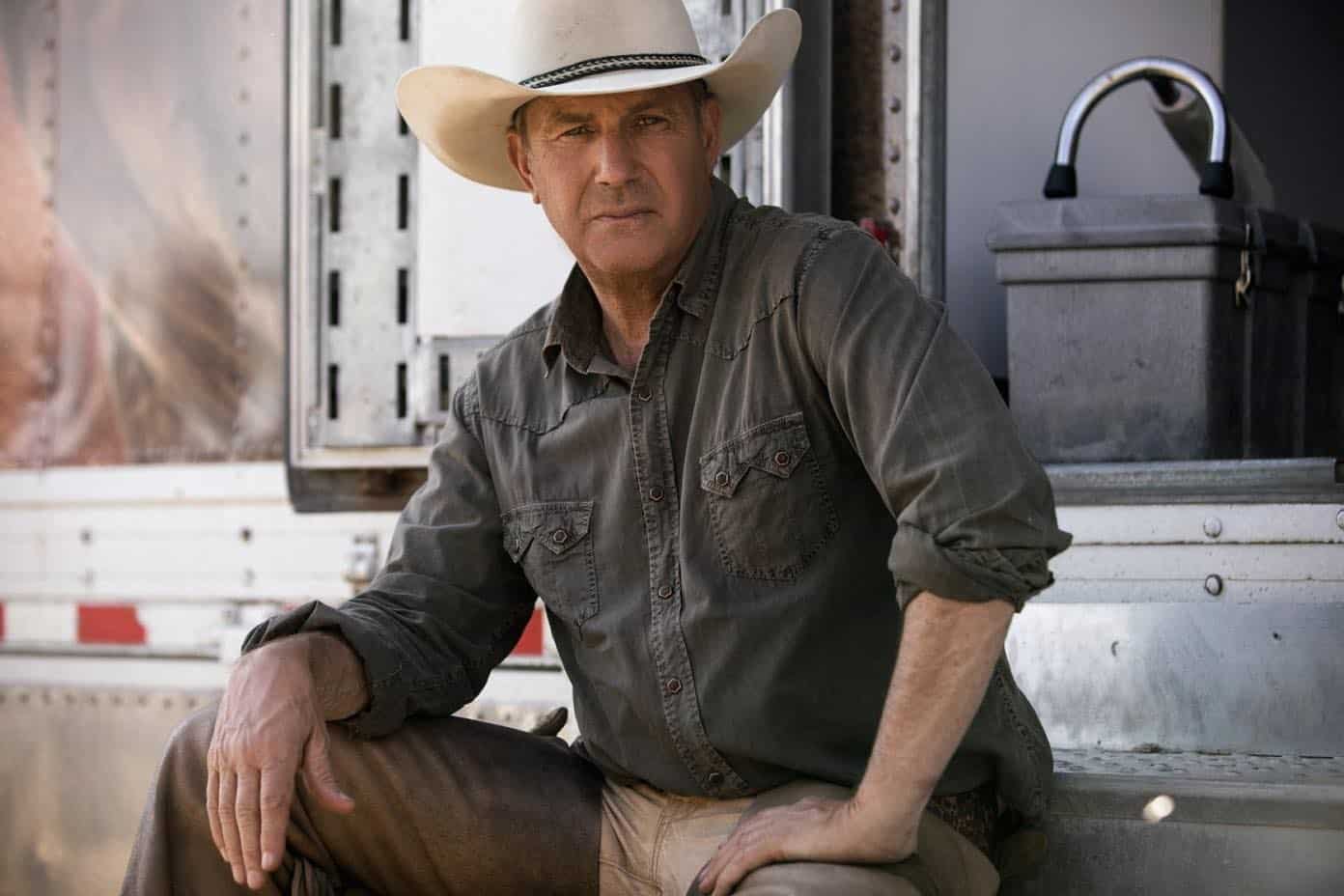 The divorce announcement.
After almost twenty years of marriage, they announced to the public in 1994 that they were getting divorced, which made the split official. "After 16 years together, we are ending our marriage. We have amicably resolved all issues regarding our children and financial affairs, and a full marital settlement has been reached."
Silva got $80 million from the divorce settlement, and she and the Academy Award winner shared custody of their now-grown children.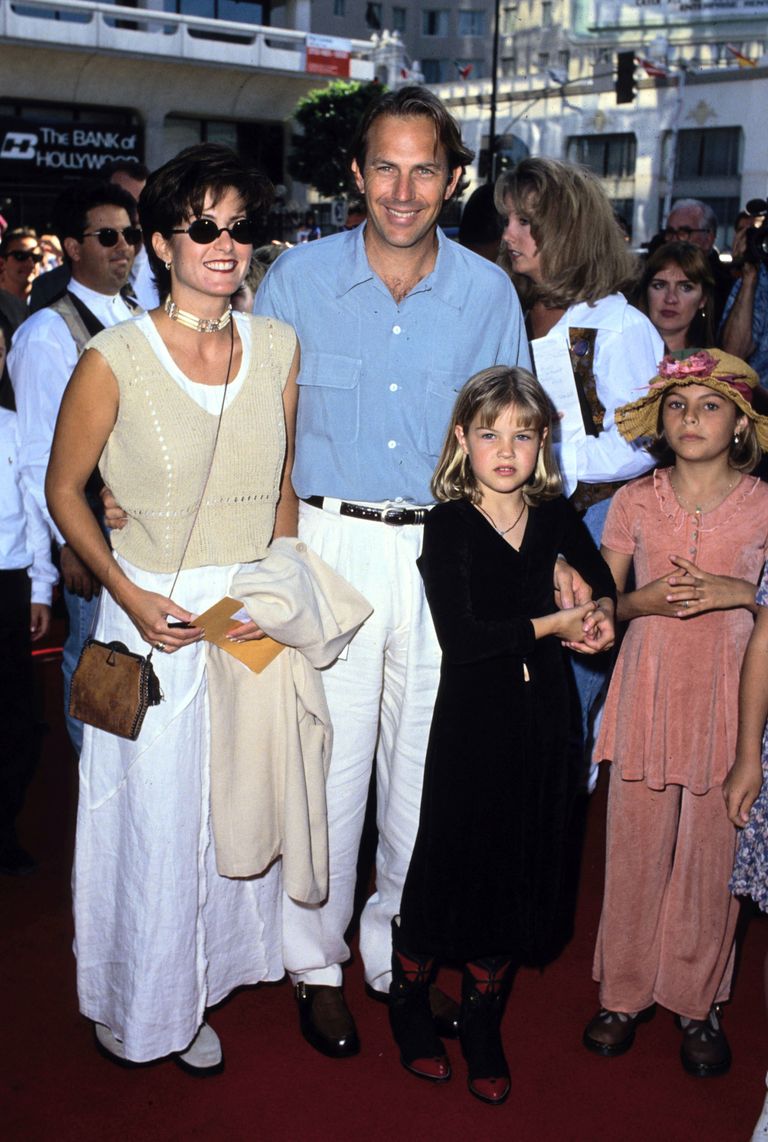 Their brood.
The two people who broke up had three children: Annie, 38; Lily, 35; and Joe, 34. In April 1984, Annie, their first child, was born. She works in Hollywood as a film director, producer, and actress, just like her dad did.
IMDb says that Annie produced "El Cartel Cubano" and that she and her famous father were both in "Waterworld." She is married to Danny Cox now. They got married in 2016.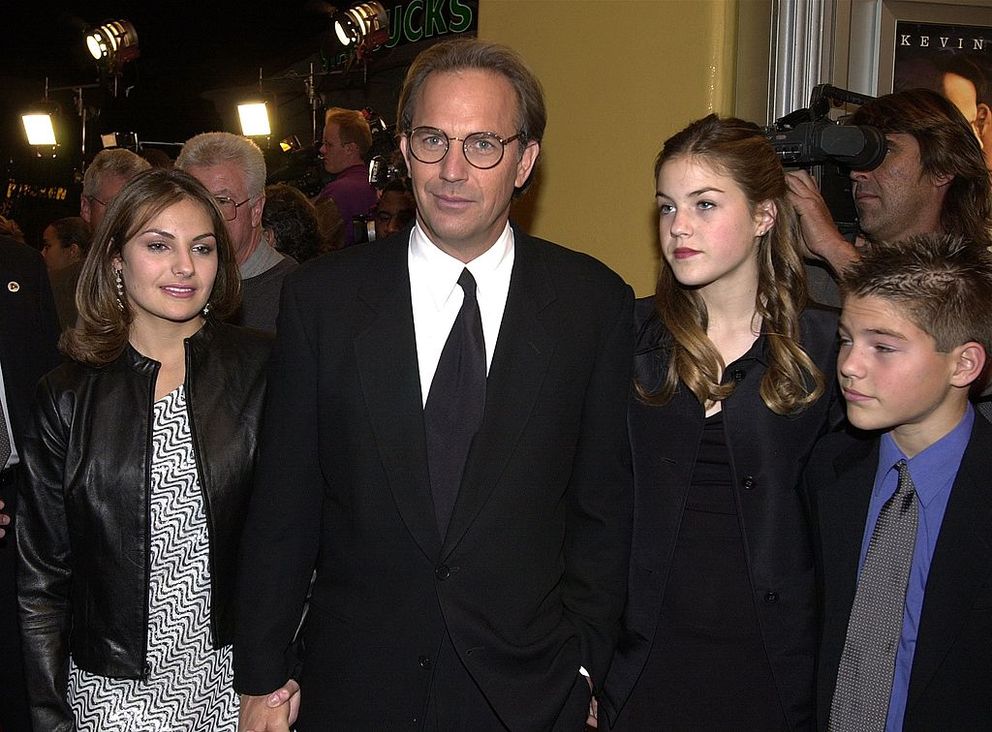 Lily was Costner and Silva's second child. She was born in August 1986. She is a star in show business, just like him and her sister. Lily has been in movies like "The Postman" and "Black or White."
Joe, who was born in January 1988, is the couple's youngest child. He is also an actor, like the rest of his family. He and his older sister Lily were both in the 1997 movie "The Postman." Also, the short film "Oasis" gives him credit for working in the sound department.
His dad told him in May 2012 that he was proud of him for getting his first job after college as a sound engineer at a music studio.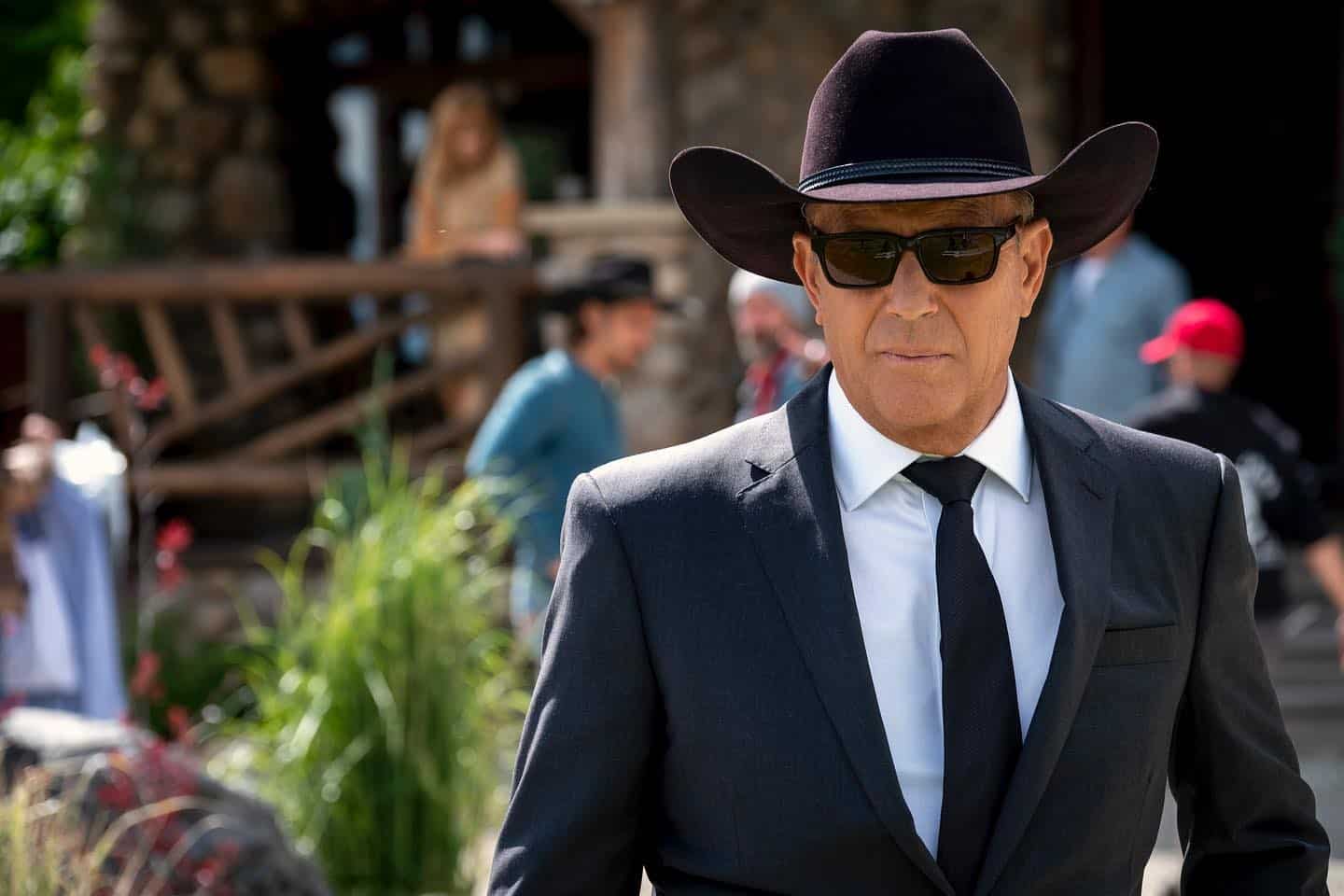 At the time, Costner also said that his oldest child, Annie, once told him something that made him cry. She said that when she went to college in Chile, her parents changed her last name because they thought it would be better for her not to have a connection to him while she was there. She called him again and said, "I've spent my whole life not wanting to lean on my name. But the minute it was taken away from me, it bothered me. I miss our name."
Costner also has an illegitimate child named Liam. He got Liam from a short affair he had with Bridget Rooney after he and his wife split up in November 1996.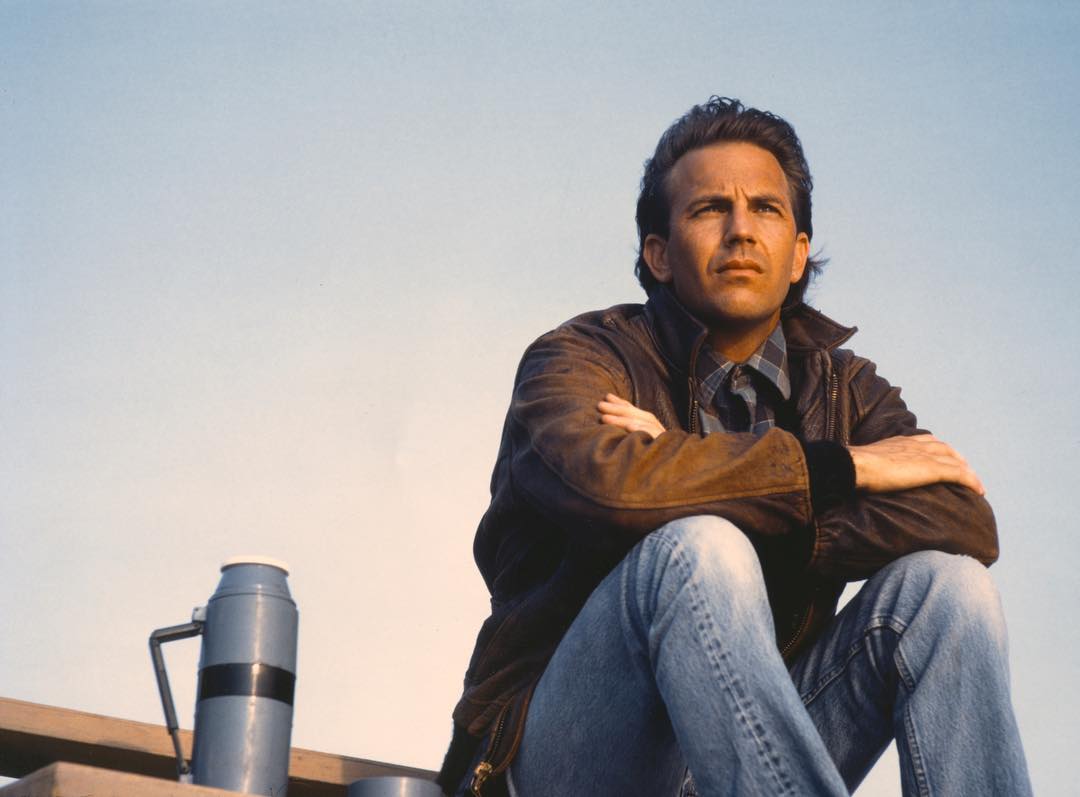 The marriage to the second wife.
Later, the two-time Golden Globe winner got married again. In September 2004, he tied the knot with former model Christine Baumgartner. After he got married, he said that his older kids had trouble accepting his new relationship.
He said that his daughters cared more about him and wanted to do everything for him. They told Baumgartner what he liked and didn't like: "They wanted to do everything for me, and it took time before they let her into the family."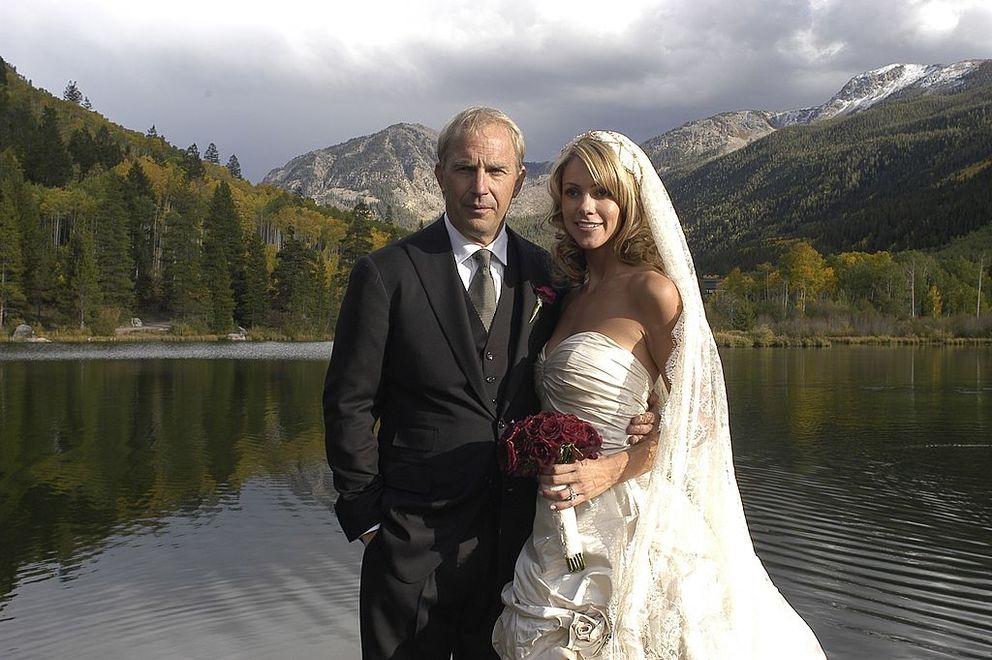 In the 1980s, Costner met the handbag designer while he was still married to Silva, but they didn't start dating until 1999. Before they broke up in 2003, they were together for four years.
The couple broke up because they couldn't decide if they wanted kids or not. Baumgartner was excited to be a mom, but Costner was happy to have four kids.
Still, they got back together quickly. Costner also told Closer Weekly in June 2018 that he didn't marry the now 48-year-old because he was afraid: "She wanted a child, but I was afraid I couldn't be an effective father."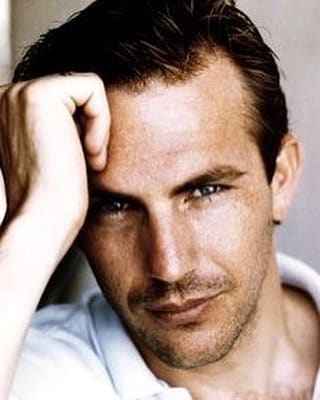 Baumgartner gave him an ultimatum saying: "I'm going to wait for you, but not long. When you come to your senses, come back to me."
The "Yellowstone" actor eventually came to his senses and realized that his fear would cause him to lose his future wife. That's what he needed to do to fix things with her. He admittedly said: "It took me a long time before I said 'I love you" to her.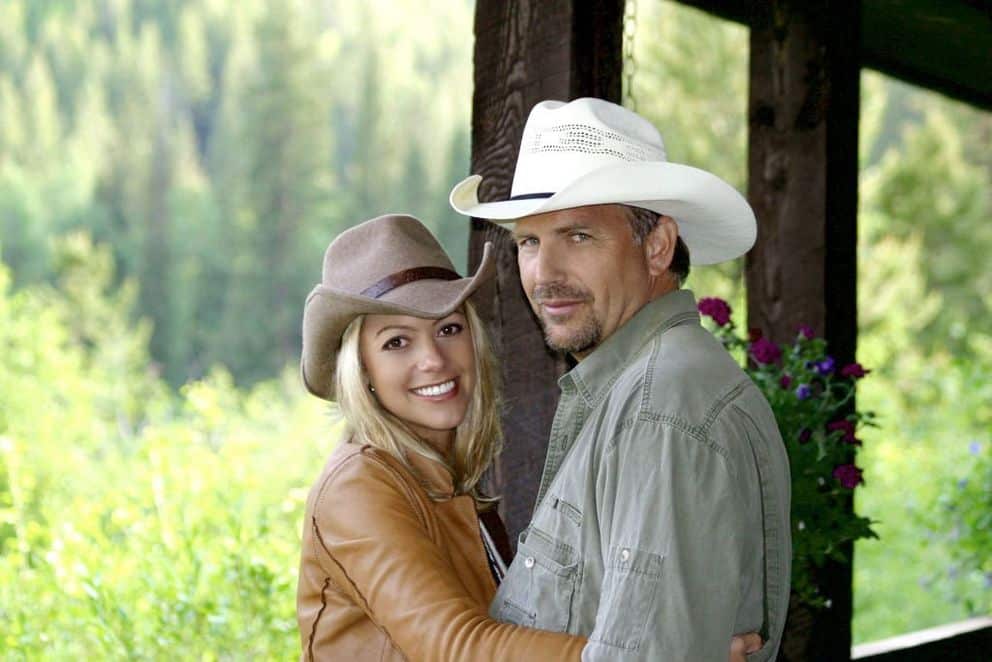 After 18 years of marriage, Costner said in 2020 that their relationship is better than ever and that the pandemic has made it stronger: "Our partnership has come into focus about what we do for each other and how we deal with our family."
The actor from "Draft Day" has a blended family now that he and Baumgartner have sons Cayden, 15, and Hayes, 13, and a daughter Grace, 12.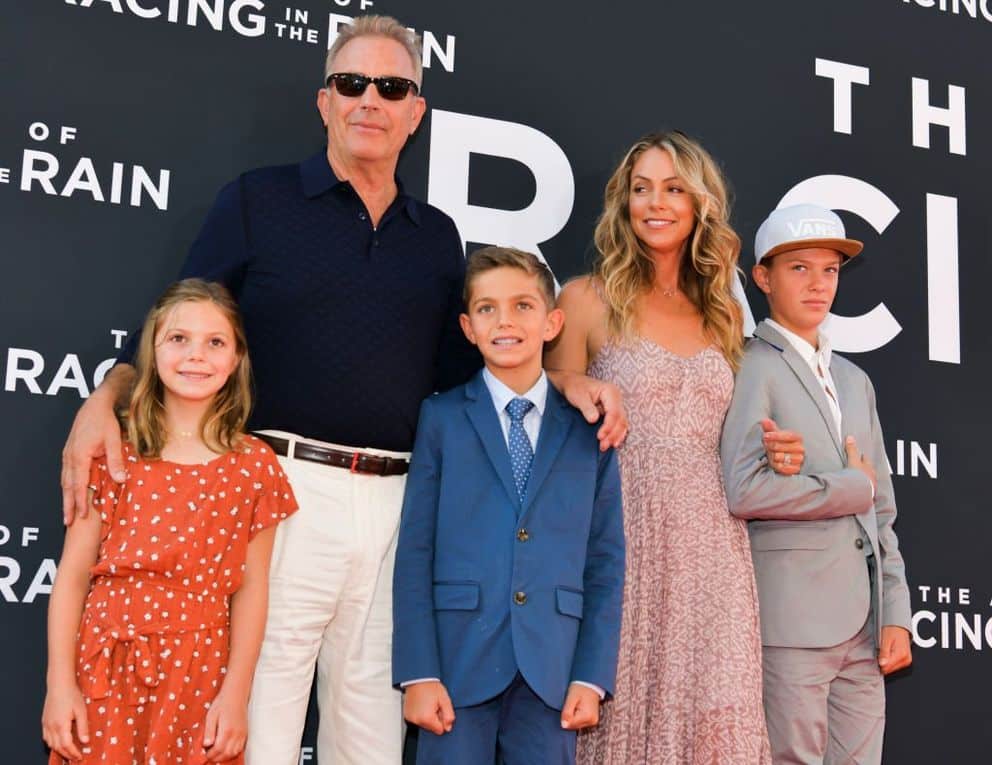 The younger brood and fatherhood.
Cayden was born in May of 2007, and Hayes came along in February 2009. Before, the boys went to a few red-carpet events with their dad.
Grace was born to Baumgartner and Costner in June 2010. She is their youngest child. The winner of an Emmy Award said that his younger kids don't know what he does for a living, but that his older kids do.
He is a hands-on dad to his younger kids and said that he and his wife drive them to school in the mornings when he is at their family home in California.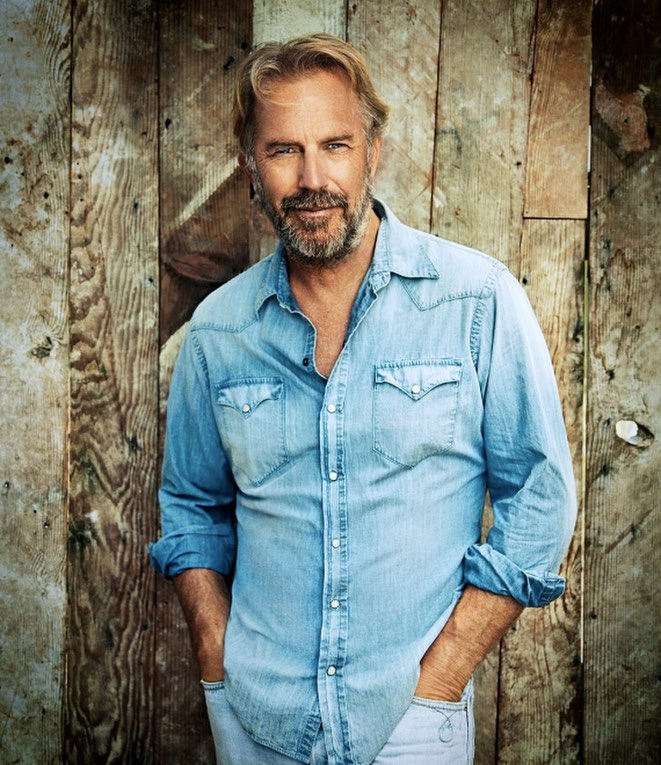 As a parent, he prefers to spoil his kids and use candy to get their attention when he can't get it any other way. "You don't have to chase them very far when you talk about chocolate."
When it comes down to fear, Costner said that he was afraid of dying too soon: "I want to live forever, and I know I won't. I'm not afraid of dying. I'm only afraid of one thing: not being able to raise my kids. When I pray, that's what I pray for – that I will be the one who raises Grace, Hayes, and Cayden."