In a rare comment about his relationship, Keanu Reeves called his girlfriend "my honey" and gave a sweet look into his private life.
People say that Keanu Reeves, who is 58, is one of the nicest people in Hollywood. This is often shown by his charitable work and the way he treats fans in general.
One admirable thing about the John Wick actor is that he is determined to keep his private life out of the public eye to protect the people he cares about.
In 2019, Keanu Reeves and his 49-year-old girlfriend Alexandra Grant went public with their relationship after they were seen holding hands at a film gala.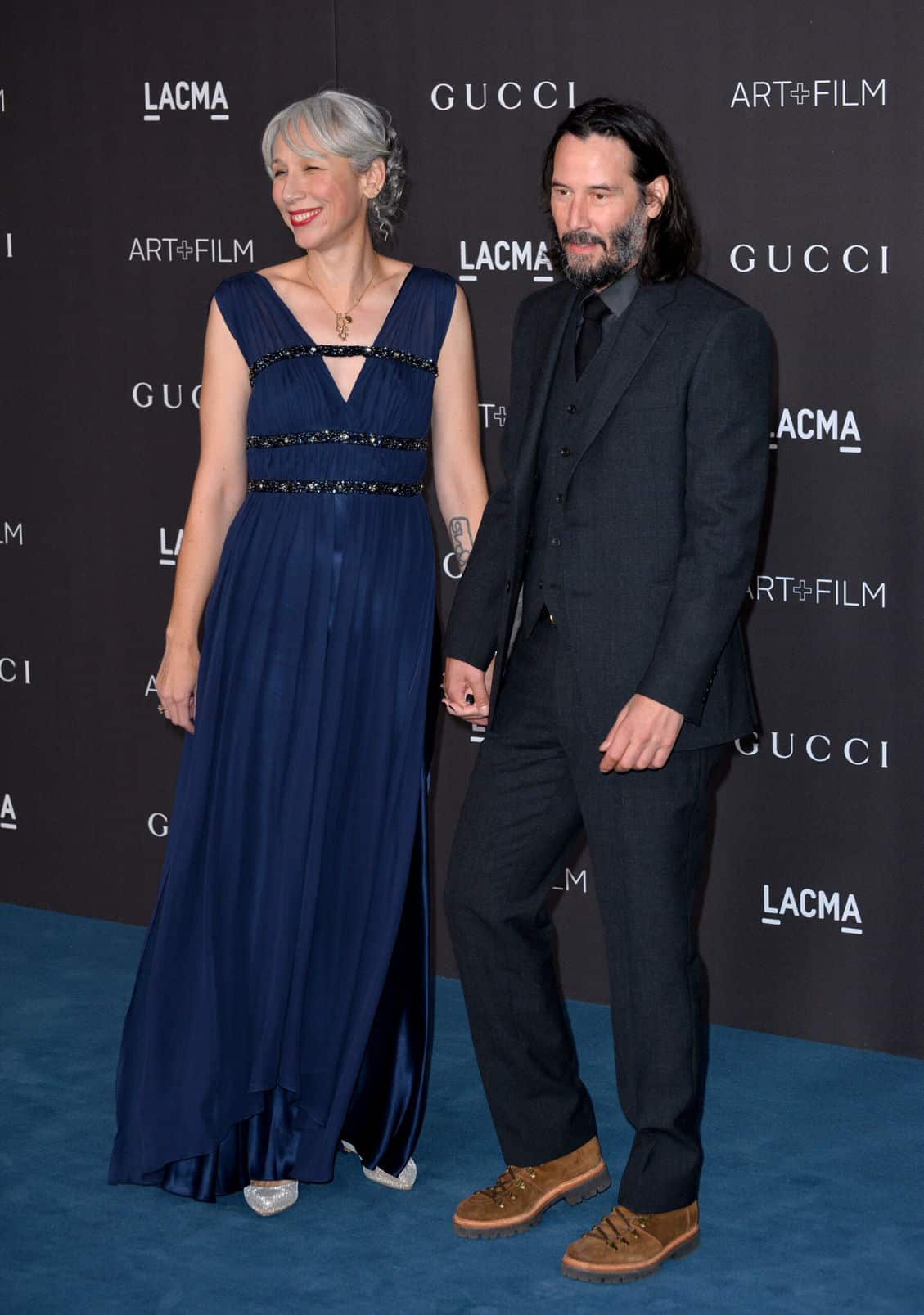 The two keep their relationship quiet, but in a recent interview, Keanu Reeves revealed a rare bit of personal information about his love life.
When asked about his last happy moment, the actor replied in a sweet way:
A couple of days ago with my honey. We were in bed. We were connected. We were smiling and laughing and giggling. Feeling great. It was just really nice to be together.
During the interview, Keanu Reeves also said that the last time he danced was at a friend's wedding and that he goes by his "feeling" to decide if he will be the first one on the dance floor or if he will need some convincing.
The actor also said that his favorite dreams are ones where he is flying and that he has been playing chess lately because he likes how competitive it is.
When asked when he had last seen a sunrise, he said it was in Kyoto, Japan, while he was trying to get over jet lag. When he talked about the moment, he called it "cool" and said he stopped for a moment to be glad he was there.
Last month, Reeves showed everyone why he is still one of the nicest people in show business by stopping by an English pub out of the blue and taking pictures with the staff and people inside.
People at The Robin Hood pub in Tring didn't expect it, but Reeves was happy to meet the kitchen staff who were making his food. They said he was a "lovely man."
A pub's excited Facebook post said more about what a nice person the actor is.
So today we had a surprise visitor for lunch… What a lovely man he was too. Laura asked if he would be ok with taking photos with the kitchen lads,
the post read.
He marched into the kitchen shook their hands and praised them for the food they had prepared. Suffice to say he made their days!!!
Even though Reeves has played some scary, violent characters in the past, he still has a great personality.