Defying Action Movie Tropes with Keanu Reeves
1994's "Speed" is a movie that remains etched in the memories of many. With its adrenaline-pumping sequences, high-stakes drama, and the raw energy of Keanu Reeves, the film continues to hold a firm grip on pop culture. While director Jan de Bont's action-packed narrative thrilled audiences worldwide, it was Reeves' portrayal of LAPD officer Jack Traven that truly stood out. Unlike the archetypal action heroes of the time, Traven, in his race against time to save a bus from an impending explosion, stood apart with his nuanced characteristics.
Joss Whedon Spills Behind-the-Scenes Secrets
In a candid conversation on the "50 MPH" podcast, Joss Whedon, the script doctor for "Speed", delved into the intricate process of character development. Whedon, despite his recent detachment from the limelight due to allegations against him, shed light on how Reeves was instrumental in shaping Jack Traven.
Reeves, as Whedon recalled, was inspired by the real-world SWAT officers. The actor remarked upon their impeccable manners and their singular focus on de-escalating situations. "[Reeves] talked about [researching the role] with the SWAT guys and how they were unfailingly polite. [Reeves said] they're only about defusing the situation, they call everybody 'sir or 'ma'am'… That 'sir or ma'am' gave me so much," Whedon reflected.
Further, Whedon revealed Reeves' unconventional request concerning his character: "He also said, 'I don't want to pull my gun.' And I was like, 'I don't want you to either, but you kind of have to … [the studio is] not going to let you not pull your gun.'"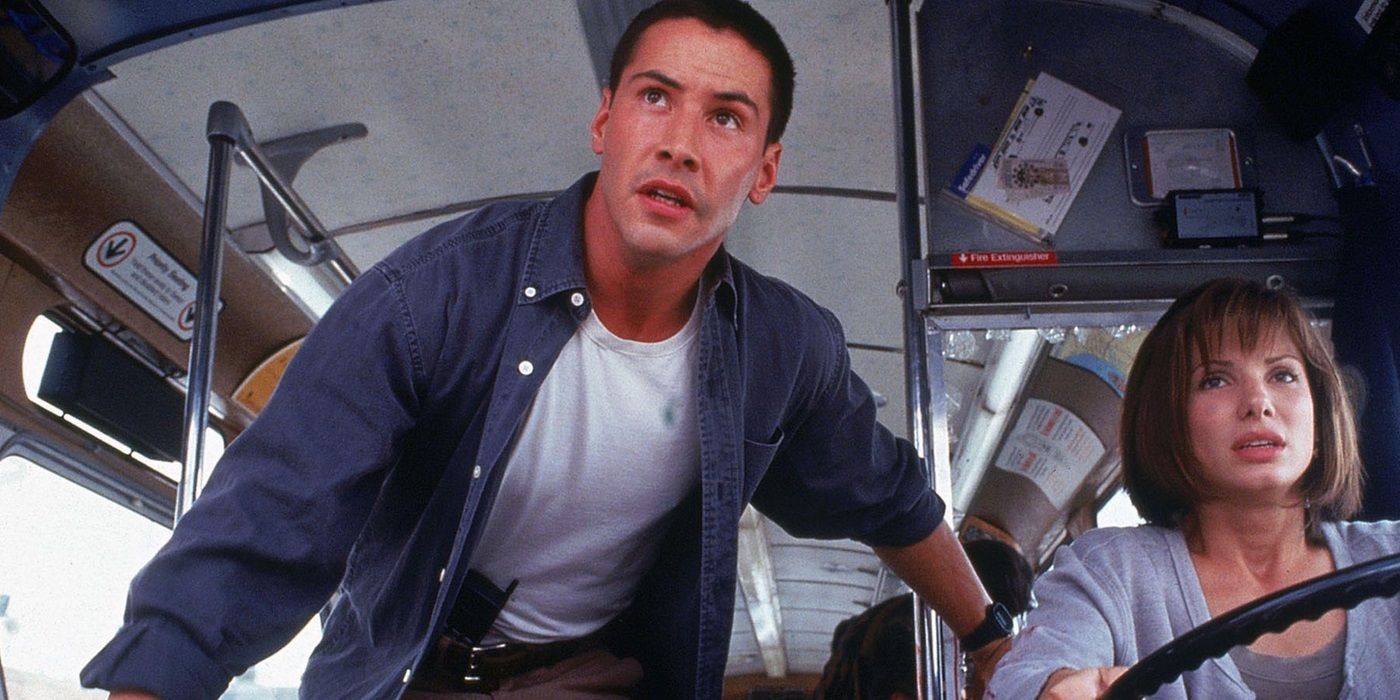 The Genius of Reeves in Action
"Speed" exemplified how Reeves brought his distinct touch to the characters he portrayed, challenging the norms. Jack Traven, under Reeves' finesse, avoided the loud and dominant energy prevalent among 90s action heroes. The actor's genuine charm made Traven more relatable, combined with Reeves' compelling physicality that was evident in his action sequences.
Reeves' signature blend of likability and prowess wasn't confined to "Speed". The world witnessed a similar synthesis in "The Matrix", where Reeves' character, Neo, transitioned from an unsuspecting protagonist to a martial arts savant and weapons connoisseur.
In contemporary cinema, the "John Wick" series showcases another shade of Reeves. The titular character, John Wick, exudes stoicism and determination. Still, Reeves' inherent charm softens the hardened assassin's edges, making the film resonate with a broad audience.
Reeves' Lasting Legacy with "Speed"
The magic of "Speed" was not merely the thrill of the chase but the depth Reeves infused into Jack Traven. It's evident now, more than ever, that Keanu Reeves didn't just play the part; he redefined it. Through his insistence on authenticity and depth, Reeves ensured Traven wasn't just another action hero – he became an icon.