Kanye West informed Gap in a letter that he would be discontinuing his Yeezy Gap clothing line on Thursday morning. The rapper and retailer's collaboration began in 2020 and generated $1 billion in sales in its first calendar year. Ye, however, backed out of the agreement that was supposed to last for ten years, citing a breach of contract. Gap CEO Mark Breitbard informed staff via email that Ye and the company were no longer working together because their "visions are not aligned." According to reports, West wants to start his own clothing line.
Another significant piece of news about West broke the same day, as is frequently the case with him: The private Christian prep school West founded last year, Donda Academy, was the subject of a Rolling Stone article about questionable practices. The creator of The College Dropout and Late Registration does, in fact, run a school. (However, to be fair, he also has albums with the names Graduation and Second Semester.) Families of students must sign NDAs at the Simi Valley K–12 institution that is not accredited. They are more of a "informal agreement" than an NDA, a school source told Rolling Stone.
It's unclear why enrolling in the school would necessitate one, so the NDAs must be working. Malik Yusef, a producer and West collaborator, said to RS: "I don't think Kanye needs to tell the world what he's doing, so that he can be under more scrutiny." You could certainly think that, but I'm not sure the Californian agency in charge of accrediting schools feels the same way. In fact, they might feel the need to investigate what West is doing at the school that has parkour classes and a "culinary tea" that creates "elevated high-concept coffee, tea, and fruit focused beverages for kids, parents, and faculty" in place of a lunch lady.
About 100 students attend the $15,000-per-year Donda Academy, which has a competitive basketball program and a school choir. The choir takes part in the NDA-restricted Sunday Services held at West. Athletes like Utah Jazz point guard Jordan Clarkson and Celtics player Jaylen Brown have visited the school to interact with the students. Many of the school's students are the offspring of collaborators of Kanye West, including Keyshia Cole's son. Despite West's request that the kids divide their time between Donda Academy and Sierra Canyon, where they currently attend, the children of West and Kim Kardashian do not go there.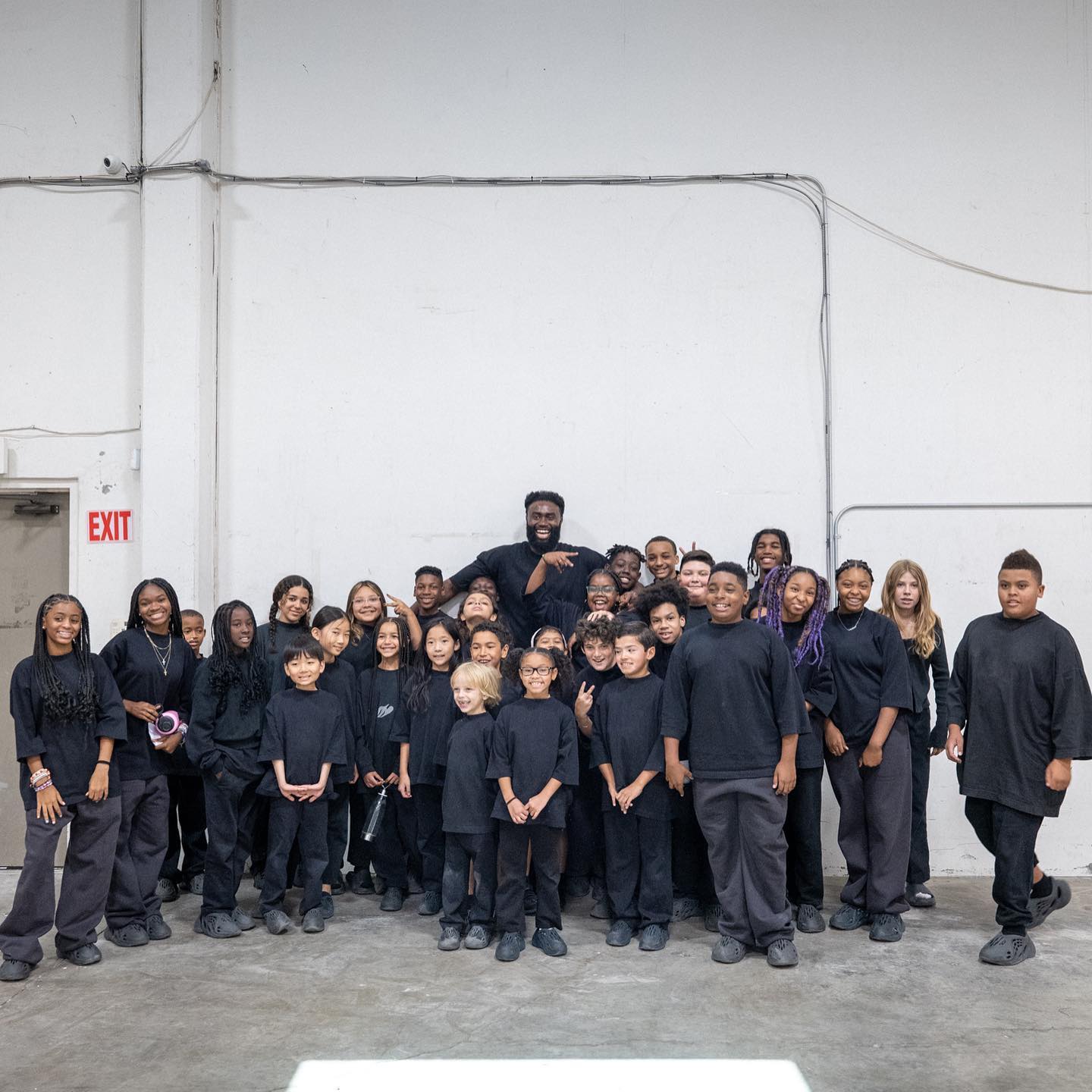 The all-black uniforms worn by Donda Academy students are from the Yeezy and West-designed former Gap collection. That much is certain.