Kanye West's Unfiltered Opinions: A Look at His Allegations Against Cardi B and Corey Gamble
Kanye West's Explosive Claims
In a series of unreleased documentary footage that has recently surfaced online, Kanye West, the influential and often controversial artist, doesn't hold back his thoughts on fellow artist Cardi B and Corey Gamble, Kris Jenner's longtime boyfriend. The leaked footage from 2018 has sparked a flurry of discussions and debates on social media, with fans and critics alike weighing in on Kanye's bold assertions.
Allegations Against Cardi B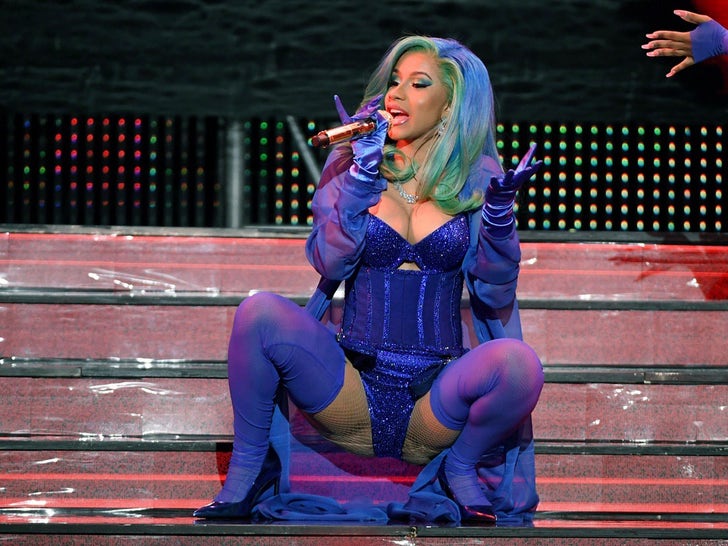 In the leaked clips, Kanye West makes the explosive claim that Cardi B, who experienced a meteoric rise in 2018 with her album "Invasion of Privacy," is a "plant by the Illuminati." He accuses her of not writing her own raps and being placed in the music industry to sound as "ignorant as possible." He goes on to say, "She has literally replaced Nicki Minaj, purposely that they put her there, and now she doesn't know what to do, and she has no idea what the fuck is going on. She thinks it's just a blessing from the universe. It ain't no blessing from the universe!!!"
Cardi B's Response
Despite the harsh and unfiltered words from Kanye, Cardi B has chosen to remain relatively silent on the matter. Instead of retaliating, she posted a heart emoji along with a clip from Kanye's 2022 interview with Jason Lee on "Hollywood Unlocked," where he praised her outspokenness and expressed his excitement over recording the 2022 track "Hot Sh*t" with her and Lil Durk.
In an unreleased documentary clip, Kanye West calls Cardi B an industry plant that doesn't write her raps and was placed here to 'replace' Nicki Minaj. pic.twitter.com/HTYPO4OneP

— Pop Fish 🐠 (@TheePopFish) October 1, 2023
Corey Gamble: A CIA Agent?
Kanye didn't stop at Cardi B; he also made some eyebrow-raising claims about Corey Gamble, asserting that he is a CIA agent who has involved Cardi in an alleged new world that conflicted with his existing allegiances. However, there has been no response from Corey Gamble regarding these allegations.
The Impact of Kanye's Words
Kanye's words, whether seen as mere rants or genuine beliefs, have ignited conversations and speculations among fans and other artists. The unreleased documentary footage has brought to light his unfiltered and raw opinions on his colleagues in the music industry, raising questions about the motivations and truths behind his statements.
Cardi B responds to trending video of Kanye West shading her back in 2018 with a recent one of him showing her love. pic.twitter.com/cMYR3RmXGu

— Peter Dredd (@PeterDredd) October 2, 2023
A Time of Reflection
Cardi B, who has had her share of feuds and disagreements, seems to be taking a more peaceful approach to Kanye's allegations, possibly letting bygones be bygones. The leaked footage serves as a reminder of the ever-changing dynamics and relationships in the music industry, where opinions and feelings are as fleeting as musical trends.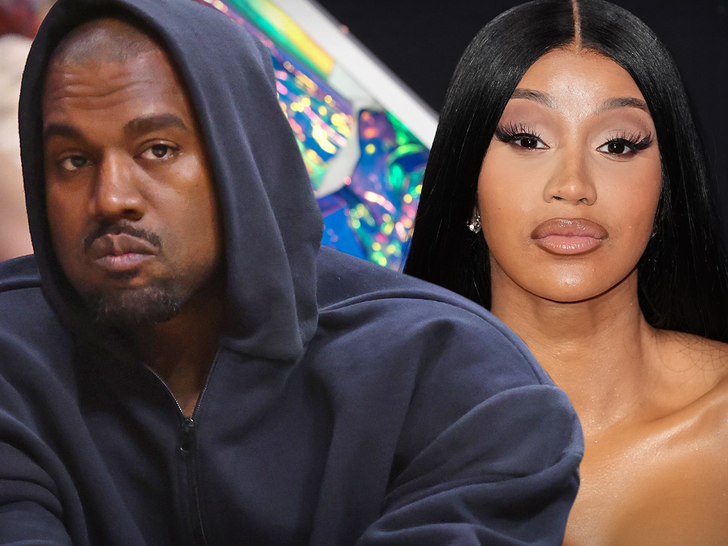 The leaked footage of Kanye West's unreleased documentary has certainly stirred the pot, bringing his raw and unfiltered opinions into the limelight. While the truth behind his claims remains uncertain, the reactions and discussions they have sparked reflect the complex and ever-evolving landscape of the music industry. Whether Cardi B should forgive Kanye West or whether he crossed the line is a question left for the fans and the individuals involved to decide.