According to reports, Meta has placed restrictions on Kanye's Instagram account. Even though there are still old posts on his page, according to THR, the company has removed a lot of content from it. Zuck and co. have restrained Ye behind the scenes, preventing him from posting new content, sending DMs, or leaving comments.
The precise cause of the interruption is unclear; all THR has to say is that Kanye was accused of breaking Meta's platform rules. There is no information on when he will regain his full privileges.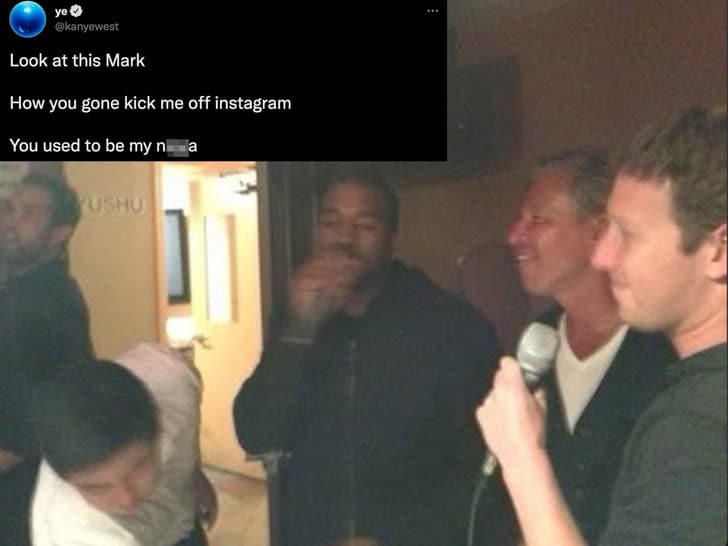 In his immediate response, Kanye ripped into MZ on Twitter. He believes himself to have been exiled.
In fact, Kanye West wore his "White Lives Matter" shirt right behind Kim Kardashian at his daughter's basketball game.
The contentious long sleeve was on display Friday night as North played with other children in Thousand Oaks with a number of parents in attendance. Ye was proudly rocking it and standing close to the mother of his children.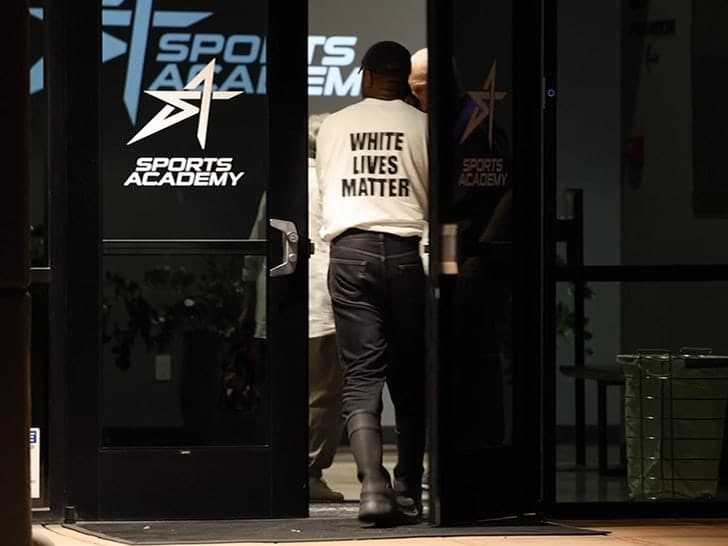 In the pictures, Kim doesn't seem to acknowledge him, and according to witnesses, she never turned to look at him while they were both there. A cameraman who appeared to be busy was also said to be with KW. No reports of any issues arising from his clothing choices.
What we do know is that outside of this seating arrangement, Kim completely avoided him. She reportedly moved her car to the opposite side of the building as soon as he pulled up in order to prevent any further run-ins. For this trip, North was in fact the center of her attention.
It's fascinating… Ye appeared to be quite animated in this situation and he wasn't trying to cover up his clothing either. You could argue that he was, if anything, attempting to draw attention to himself.
Remember that he first wore the "WLM" shirt earlier in the week during a fashion show, and after receiving a lot of backlashes, he doubled and then tripled down online. He is obviously sticking to his guns on this. He eventually appeared on Tucker Carlson's program to attempt an explanation.
However, it's still unclear what Kanye was thinking when he made the decision. Apart from stating that he believed Black Lives Matter was a fraud, he hasn't thoughtfully explained his position, though he has extensively discussed the backlash that will be directed at him.