The girl who says she might be Madeleine McCann will get a DNA test to see if she is actually a missing Swiss girl. Julia Wandelt, who is 21 years old, has been in the news a lot in the past few weeks for saying that she might be Madeleine, who has been missing since 2007.
Madeleine went missing from a vacation apartment in Portugal in 2007. Her parents, Kate and Gerry McCann were at a restaurant nearby and would often go back to check on their sleeping children.
In the years that followed, many people looked for Maddie and tried to find her, but nothing was ever found.
Picture 1: Madeleine compared to Julia. pic.twitter.com/35IRk5Aewu

— V is for Voodoo (@VisforVoodoo) February 22, 2023
Julia Wandelt, who is from Poland, got a lot of attention on social media when she pointed out that she and Madeleine have a lot in common, like having a coloboma in the same eye, which is a condition that makes the iris have a hole in it.
Even though Julia Wandelt said she thought she might be Madeleine, she had a DNA test to find out if she was in fact another missing girl.
Online detectives think that Julia Wandelt might be Livia Schepp, a six-year-old Swiss girl who went missing in 2011 with her twin sister Alessia.
Livia and Alessia haven't been seen since their father, Matthias Schepp, took them from his ex-housewife in a Swiss suburb of Lausanne and never came back.
Matthias's body was found in Italy after he was said to have killed himself a few days later. Despite searches in Switzerland, France, and Italy, the girls' fate is still unknown.
Alessia and Livia never showed up. They are still missing. Julia looks like Livia, older. The last photo is of Livia's mother, Julia looks like her too #liviaschepp #JuliaFaustyna #MadeleineMccann pic.twitter.com/dqYVVY9ylU

— Nuria Manzanares Gil 🌍 (@PeacePiscis) March 3, 2023
Dr. Fia Johansson, a psychic and private investigator who has been helping Julia look into her childhood claims, said Julia is open to the idea that she might be another missing girl.
She said:
Julia is very open to the idea that she may be Livia Schepp and we are investigating this possibility.

I've spoken to her about this and she is open to the fact she could be any missing child out there – not just Madeleine. Julia just wants to know the truth about who she is.
Dr. Fia also said that Julia thought she was Maddie because one of the people she was looking for looked a lot like a German man who had hurt her when she was a child.
She added:
But the same man could be connected to Madeleine and other missing children – this is how predators and traffickers work.

Julia has taken a DNA test and we are investigating if it's possible to check her DNA with that of missing Livia. We are investigating all possibilities at this stage.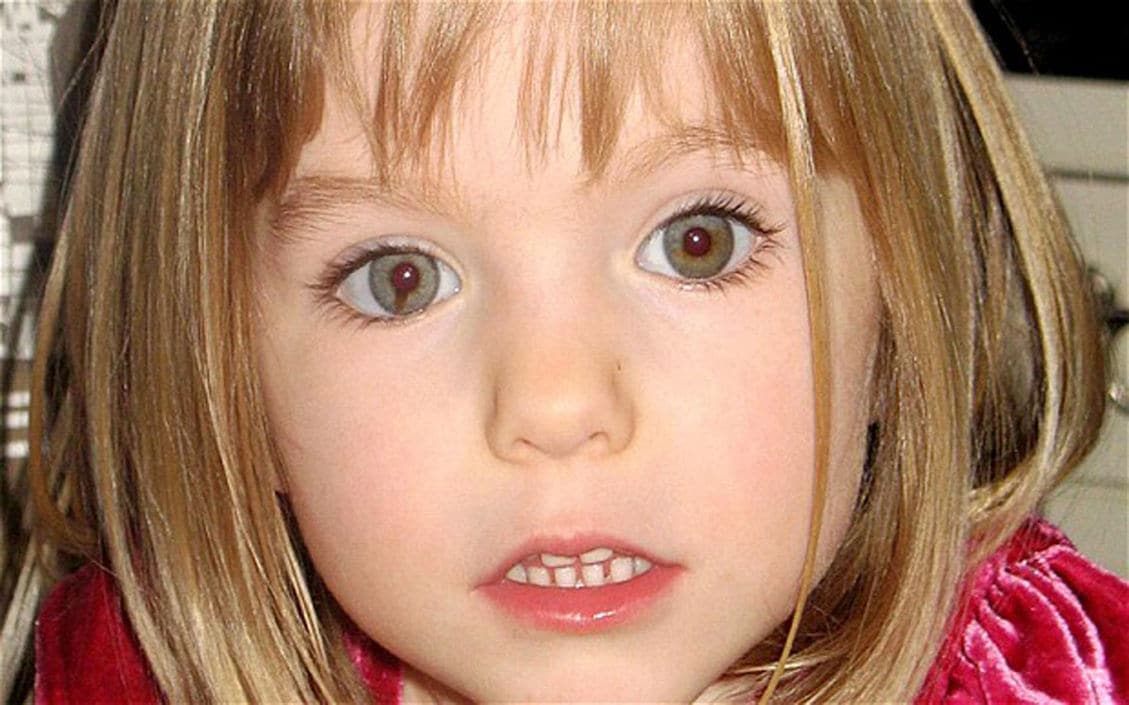 Julia said that a comment from her grandmother made her think that the people who raised her might not be her biological parents. She also said that she had never seen a picture of her mother when she was pregnant with her. This made her want to find out if she was Madeleine or another missing child.
But her family has denied the claims. In a statement posted on Facebook by the Polish organization Missing Years Ago, they said:
For us as a family it is obvious that Julia is our daughter, granddaughter, sister, niece, cousin and step-niece. We have memories, we have pictures.

Julia also has these photos, because she took them from the family home with the birth certificate, as well as numerous hospital discharges.

We always tried to understand all situations that happened with Julia. Numerous therapies, medicines, psychologists, and psychiatrists – Julia had it all guaranteed. She wasn't left alone.

Threats to our address from Julia, her lies and manipulations, activity on the internet. We've seen it all and we've tried to prevent it, to explain, we've asked her to stop.
The family also said that Julia has always wanted to be "popular" and that she wanted to be a singer or model.
What's happening now she got one million followers.
Dr. Fia asked the family to agree to a DNA test instead of posting statements online. If it turns out that they are biologically related, the case would be over right away.
She added:
Some of the information Julia has told us and the evidence we've seen doesn't match what the family are saying so we would like to talk about it directly with them.

It seems suspicious to me that Julia's family will not take a test, which could clear these claims up very quickly.