Nearly two months after winning his defamation case, Johnny Depp is back with his legal team.
According to the Daily Mail, Johnny Depp invited his legal team to see him at a show in the Czech Republic while he was on his European tour with guitarist Jeff Beck.
After the show had ended, a group of people met with the actor behind the theater.
The Mail reported that Owen was pulled in for a bear hug by Depp.
She was promoted to partner at the Brown Rudnick law firm for her part in securing the victory of Johnny Depp over Amber Heard. She was forced to deny rumors that she was in a relationship with the actor.
Describing the rumors as "unequivocally untrue", the 37-year-old told People: "I guess it comes with the territory of being a woman just doing her job."
She continued: "It's disappointing that certain outlets kind of ran with it or said that my interactions with Johnny — who is a friend and I've known and represented for four-and-a-half years now — that my interactions in any way were inappropriate or unprofessional. That's disappointing to hear."
Johnny Depp with Jessica Meyers, Samual Moniz, Camille Vasquez and Edward Owen backstage of yesterdays show at Prague, Czech Republic.

Love how happy Johnny is reunited with part of his legal team and making them laugh 🤍 #JohnnyDepp #CamilleVazquez #SamualMoniz #JessicaMeyers pic.twitter.com/ZmKMIiHcQ2

— Jeannie (@jeanniebrichett) July 12, 2022
Fans couldn't help but share their joy at seeing the two of them together.
"Love it! I'm sure they will have a friendship that will last a lifetime," one Instagram user commented.
A second agreed, writing: "A friendship bonded in the courtroom and now they are all best friends for life."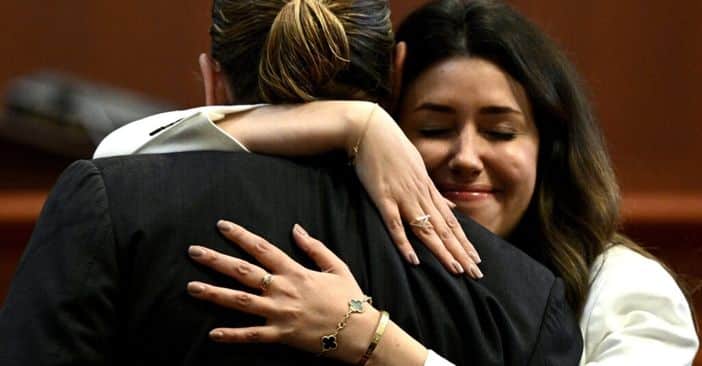 The judge denied Heard's request for a re-trial in the defamation case.
According to MailOnline, the legal team for the actor submitted a 48-page filing earlier this month requesting that the judgment be set aside or a new trial is ordered on the basis that the original case was only about defamation. Heard's statements were not true.
Heard's team cited the issue of Juror 15 as a reason for a re-trial. The juror who responded to the jury summons had the same name and address as his father.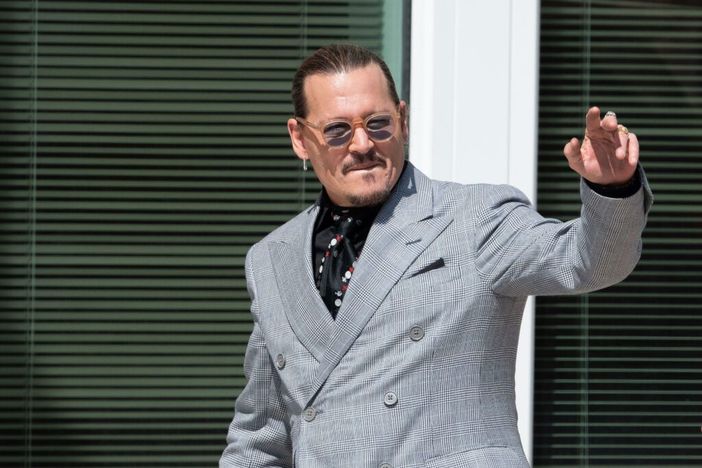 Heard's request for a re-trial was rejected by Judge Azcarate, who noted that the complaint over Juror 15 was irrelevant.
"The juror was vetted, sat for the entire jury, deliberated, and reached a verdict," said Azcarate, adding: "The only evidence before this court is that this juror and all jurors followed their oaths, the court's instructions, and orders. This court is bound by the competent decision of the jury."
Heard was awarded $2 million as part of her countersuit.