After going on sale, Johnny Depp's latest collection of his original artwork was "nearly instantly" sold out.
The 59-year-old Pirates of the Caribbean actor reportedly made over $3.6 million after releasing 780 prints on Thursday through the Castle Fine Art gallery in London, according to the Sunday Times (July 28).
Depp's "Friends & Heroes" limited-edition collection includes striking pictures of celebrities including Keith Richards, Al Pacino, Bob Dylan, and Elizabeth Taylor.
Depp's collection, according to the gallery, is centered on those "he has known well" and who have "motivated him," with the statement "each image is an intimate expression of their character in Johnny's eyes; a portrayal of how they have exposed themselves to him" following.
Check out his artwork below.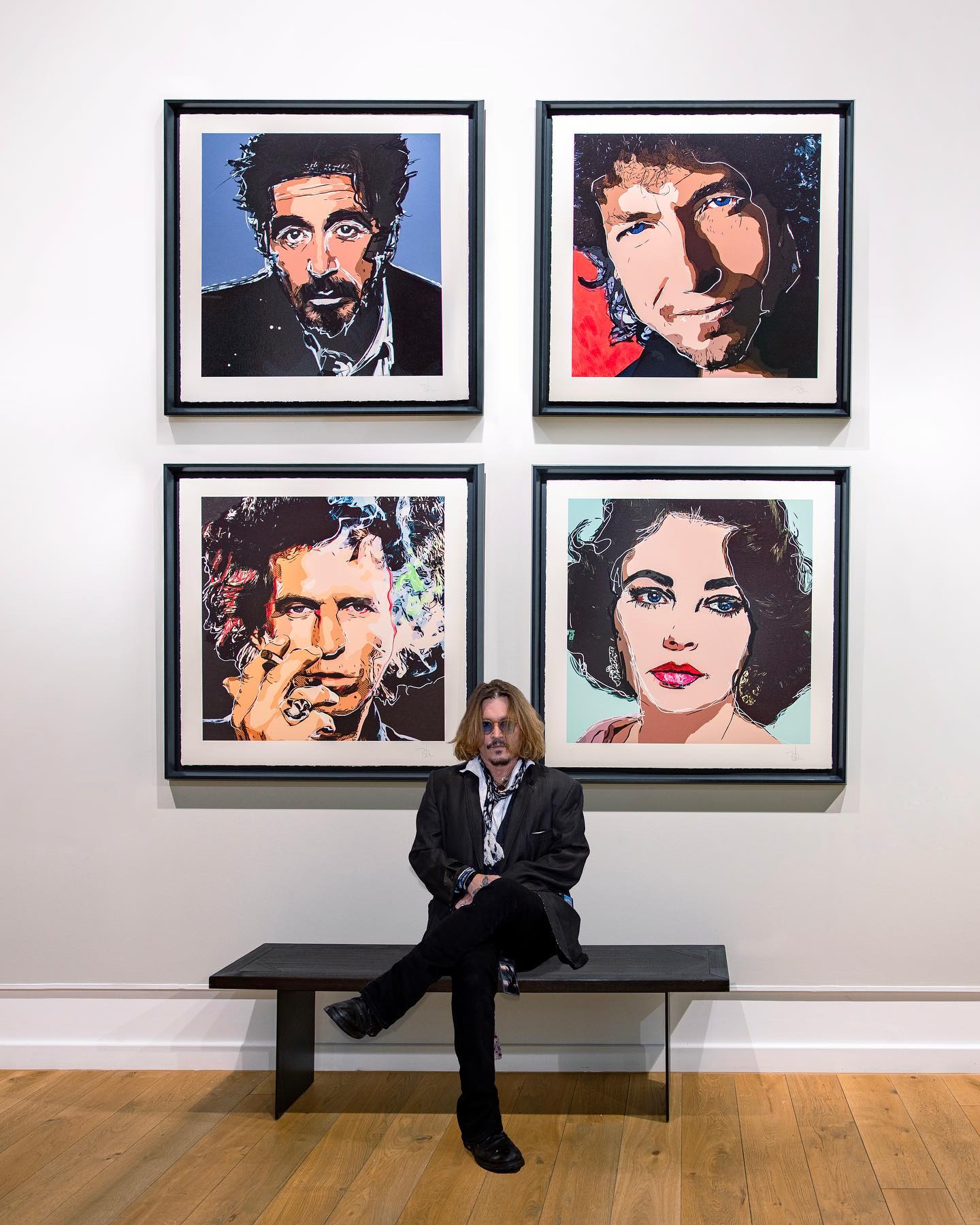 The set of four limited edition portraits is available for $15,040, with each portrait advertised online for $3,973. For the actor to further explore his passion for art, Castle Fine Art launched a blog website.
"For Johnny Depp, there has always been art. Before acting, and before music, art has always been an important outlet for his creativity," they wrote.
"While his acting repertoire is the foundation for his fame, the recent reception to his music with Jeff Beck has encouraged him, and emboldened him, to share his art," they continued.
"Furthermore, he has for many years established himself as an art collector of great merit, with some of the world's most coveted names in contemporary art in his private collection," they added. "From Basquiat to Banksy, Depp has amassed an extraordinary portfolio that demonstrates his love for visual art."
Additionally, the Edward Scissorhands actor provided a comment regarding his artwork in the gallery, stating: "I've always used art to express my feelings, and to reflect on those who matter most to me, like my family, friends, and people I admire."
"My paintings surround my life, but I kept them to myself and limited myself. No one should ever limit themselves," he added.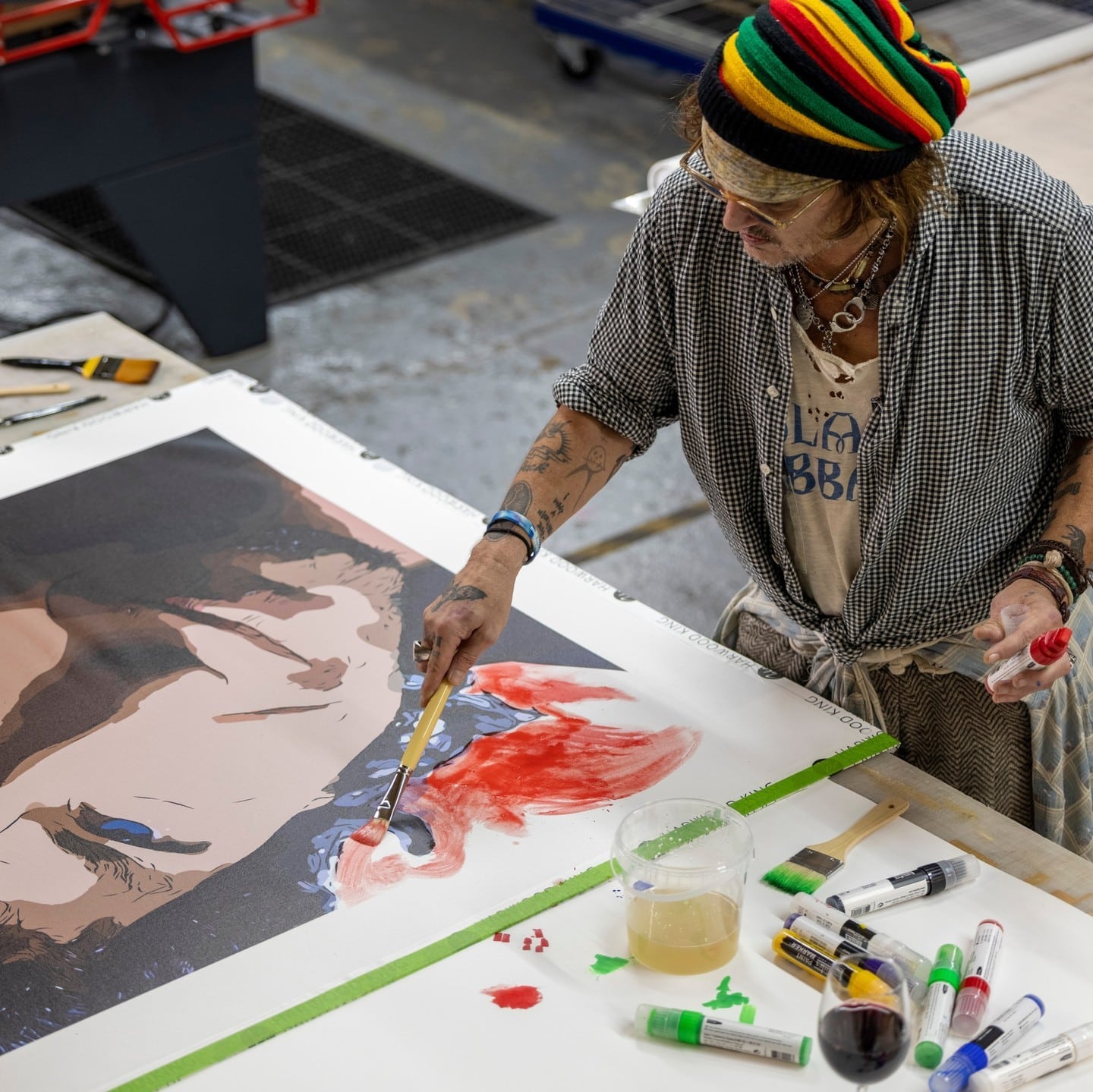 His ex-wife, Amber Heard, had her plea for a mistrial dismissed by the judge, who decided that the verdict in their defamation trial still stands, weeks prior to the auction of his art collection.
In a case involving the 36-year-2018 old's op-ed in the Washington Post, seven jurors in Fairfax, Virginia, decided in favor of Depp and gave him over $10 million in damages on June 1.
Depp's legal team has subsequently filed their notice of appeal to overturn the countersuit after Heard was granted $2 million for one of her defamation countersuit allegations.
Depp has been touring abroad with Jeff Beck, with whom he co-released an album, in the weeks following the trial.