The attorneys for Amber Heard have asserted that Johnny Depp's erectile problems is "certainly relevant" to their argument that he intentionally chose to rape the Aquaman actor using a bottle.
Amber Heard sobbed while recounting her claimed sexual assault story on her second day of testimony in early May.
She described an altercation she'd had with her ex-husband in March 2015 in Australia, during which she claims he sexually attacked her with a liquor bottle.
She said: "I've never been so scared in my entire life" and recalled how Depp purportedly got on top of her during a particularly violent fight, after which she tried to tell him that he was "really hurting me".
Amber Heard raconte le viol que lui aurait fait subir Johnny Depp avec une bouteille.
"J'ai senti cette pression contre mon pubis. Je n'ai pas bougé car je ne savais pas si elle était cassée"
Plus tard, elle se souvient "avoir perdu contrôle de sa vessie" et "du sang sur le sol" pic.twitter.com/prskm0IW8R

— Philippe Berry (@ptiberry) May 6, 2022
The actress, 36, went on to say: "I couldn't breathe, I couldn't get through to him, I couldn't get up… I don't know what happened next," claiming he went on to sexually assault her with a bottle.
"I could feel this pressure on my pubic bone," she continued, saying that it "looked like" Depp was "punching" her, adding that there were "broken bottles, broken glass" all over the room.
Heard recalled thinking, "I hope it's not broken," in reference to the bottle she says was inside her. She said the actor "had the bottle inside of me and was shoving [it] inside of me over and over again".
Newsweek has recently seen unsealed pre-trial documents from the high-profile trial that ended two months ago. In the March petition, Heard's legal team claimed that the Pirates of the Caribbean actor should disclose his purported erectile issue and submit a list of prescriptions as evidence.
They continued by claiming that this is "important" since it would clarify why he chose to rape Heard using a bottle, an act that he firmly rejects.
Her attorney reportedly said in a letter to Newsweek that, despite Mr. Depp's preference to withhold the information, the condition is unquestionably connected to sexual assault, including Mr. Depp's rage and use of a bottle to rape Amber Heard.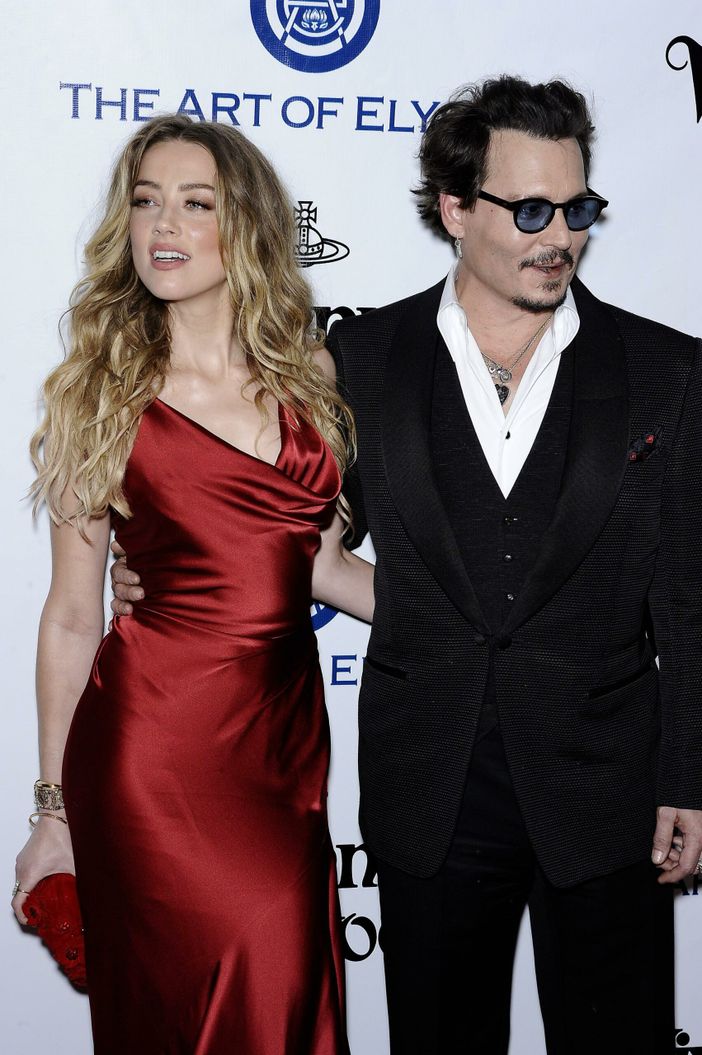 "Mr. Depp's erectile dysfunction makes it more probable that Mr. Depp would be angry or agitated in encounters with Amber Heard, and that he would resort to a bottle."
According to the outlet, Depp's legal team disagreed with this assertion and stated Heard was just looking for a circus and intended to lead the trial "down a number of unnecessary salacious rabbit holes, including and especially with respect to Mr. Depp's medical history."
Heard was a party to a defamation case Depp, 58, had filed against her. In an opinion piece she published for The Washington Post in 2018 on her experience with domestic abuse, the Fantastic Beasts actor claimed that Heard defamed him.
He believes the op-ed wrongly indicates that he mistreated her even though she didn't mention him by name. Heard was sued for $50 million by the Pirates of the Caribbean actor, while Heard was countersued for $100 million by the Aquaman actor.
In the end, the seven jurors decided that Heard had slandered Depp on all three charges when they reached their judgment. Heard received $2 million in compensation for her $100 million counterclaim, and they gave him almost $10 million in damages.
She had launched the defamation countersuit against Depp due to comments made about her by his lawyer, specifically that her allegations of abuse were fake.