Julian Lennon, the son of the late John Lennon, posted on Twitter on Saturday about meeting Sir Paul McCartney, who was in The Beatles with John Lennon.
The 59-year-old musician smiled while taking a black-and-white selfie with the 80-year-old man. The man said that he was listening to a song by John at the time on his Spotify playlist.
Julian wrote in his caption: 'It's Amazing who you run into in an airport Lounge! None other than Uncle Paul…. So, so lovely, and what are the chances… Thankful…. ❤️.'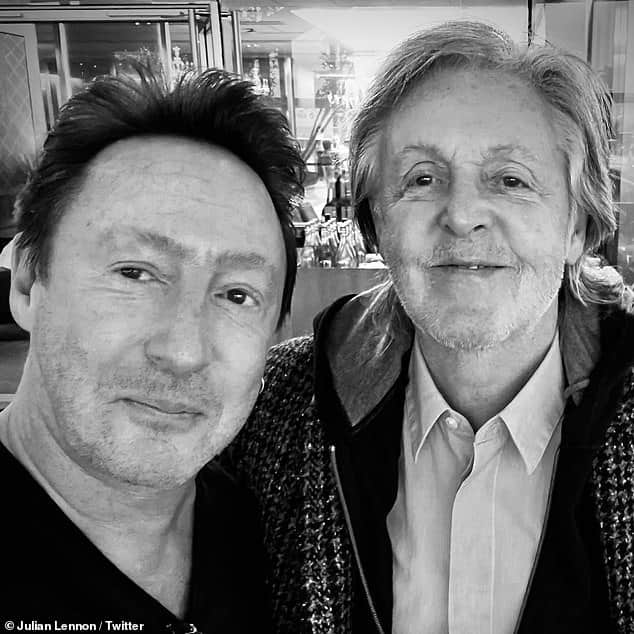 At the beginning of this year, Julian discussed about how difficult it was to watch his father's posthumous Glastonbury performance with former bandmate, Sir Paul.
At the summer festival in June, John was brought back to life with the help of video and AI to sing "I've Got a Feeling" with Sir Paul, who played a stunning three-hour set.
Peter Jackson, who made the documentary Get Back about the Beatles, came up with an interesting hoax. Jackson used machine learning to pick out John Lennon's vocals from recordings made decades ago. He then put those vocals together in a way that sounded like a live performance. Jackson's work was a complete success.
'I watched it on YouTube — and I kind of went: "Errrr . . . I don't know if I'm comfortable with that." It shocked me,' his son told Mojo magazine.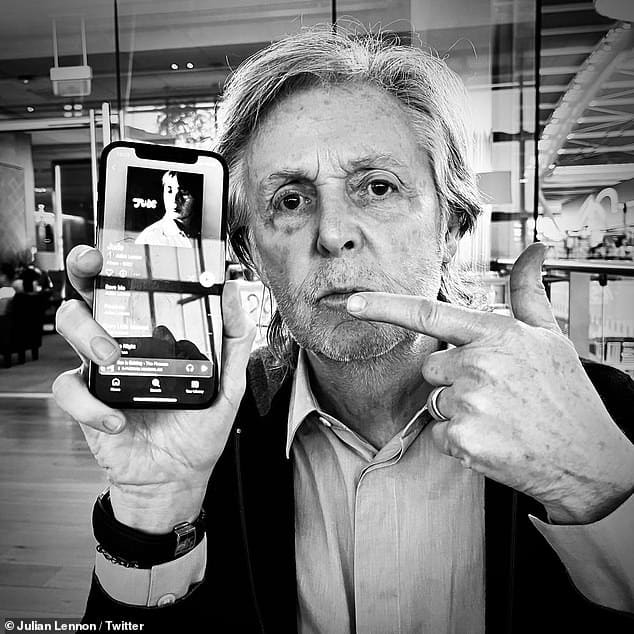 In December 1980, Julian saw his father, John Lennon, get shot and die. His mother, Cynthia, was John Lennon's first wife. He was 17 years old at the time.
He also said that it was hard at first to see his late father "brought to life" so that he could perform with his old bandmate from the Beatles. This was a trick that Macca did for the first time at the first show of his world tour, which was in April in the United States. Paul McCartney did the music for it.
Julian couldn't bring himself to watch the first show because he didn't know how he would feel about seeing a video of his late father on a huge screen and hearing a hauntingly accurate version of his soft, melodic voice.
But by the time Glasto came around at the end of June, it had been two months since the concert in the United States, and Julian had decided, even though it would be hard, to watch Sir Paul's performance in the English countryside.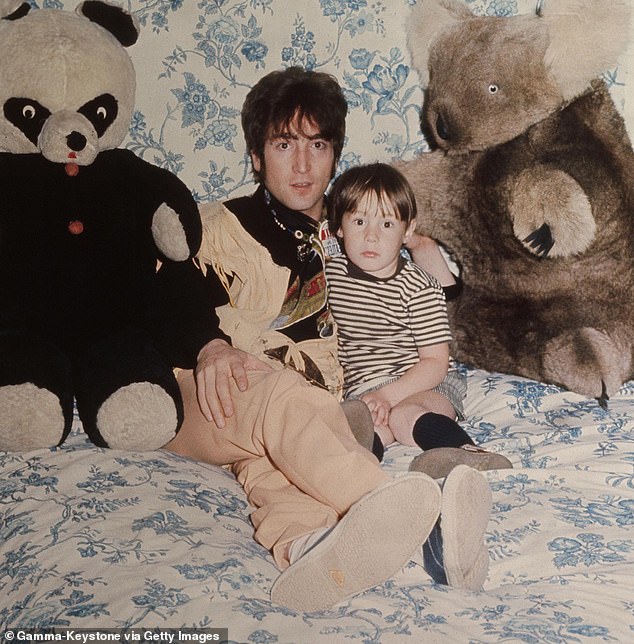 'I actually enjoyed it,' he said, having found he'd finally made peace with the concept of seeing his father play on a big screen.
Sir Paul broke a record when he played at the Worthy Farm festival a week after turning 80. He was the oldest headliner the festival had ever had.
His long performance included songs with Dave Grohl of the Foo Fighters and Bruce Springsteen, as well as a duet with John Lennon that left the sold-out crowd in awe.
Jackson, who directed The Lord of the Rings, talked about how he was able to use modern technology to help Lennon perform after his death, but he didn't want to give away too much information. Jackson was in charge of making the movie.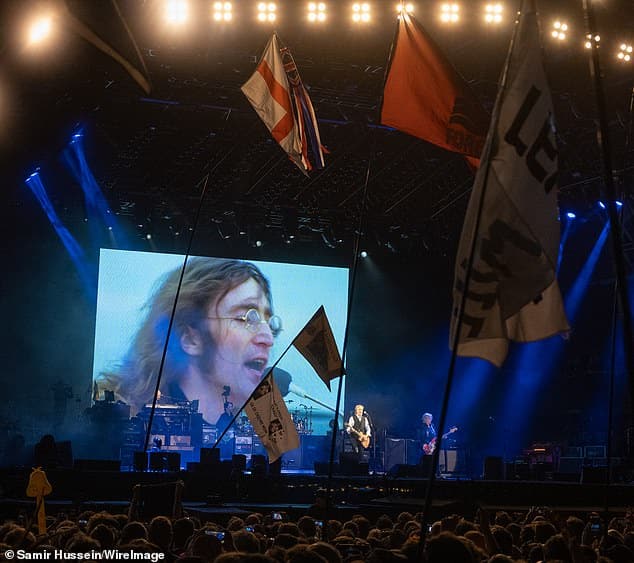 'We developed a machine learning system that we taught what a guitar sounds like, what a bass sounds like, what a voice sounds like,' the New Zealander said.
'In fact, we taught the computer what John sounds like and what Paul sounds like.'
People believe Jackson used the same methods and a custom-made AI program to create the Get Back documentary about The Beatles. This would have let editors use footage that they couldn't use any other way.
After his moving performance at Glastonbury, which got a lot of good comments from the crowd, Sir Paul said: 'That is so special for me. I know it's virtual. There I am singing with John again, we're back together.'