Jennifer Lopez's Sweet Nod to Ben Affleck on His Birthday
As Jennifer Lopez stepped out of The Maybourne Hotel in Beverly Hills recently, she caught the attention of many. Not just for her impeccable sense of style, but for a heartwarming tribute to a special someone. Could this be a subtle nod to her Hollywood beau, Ben Affleck, who recently celebrated his 51st birthday?
Chic with a Message
Sporting a chic ensemble of black leggings paired with a white top, JLo effortlessly turned heads. The attire, accessorized with black-and-white sneakers and a vibrant purse, exuded casual elegance. The singer chose to keep it minimal with her jewelry, complemented by oversized sunglasses, capturing the essence of Los Angeles glam. Her hair, slicked into a neat bun, and the soft pink lip furthered the charm.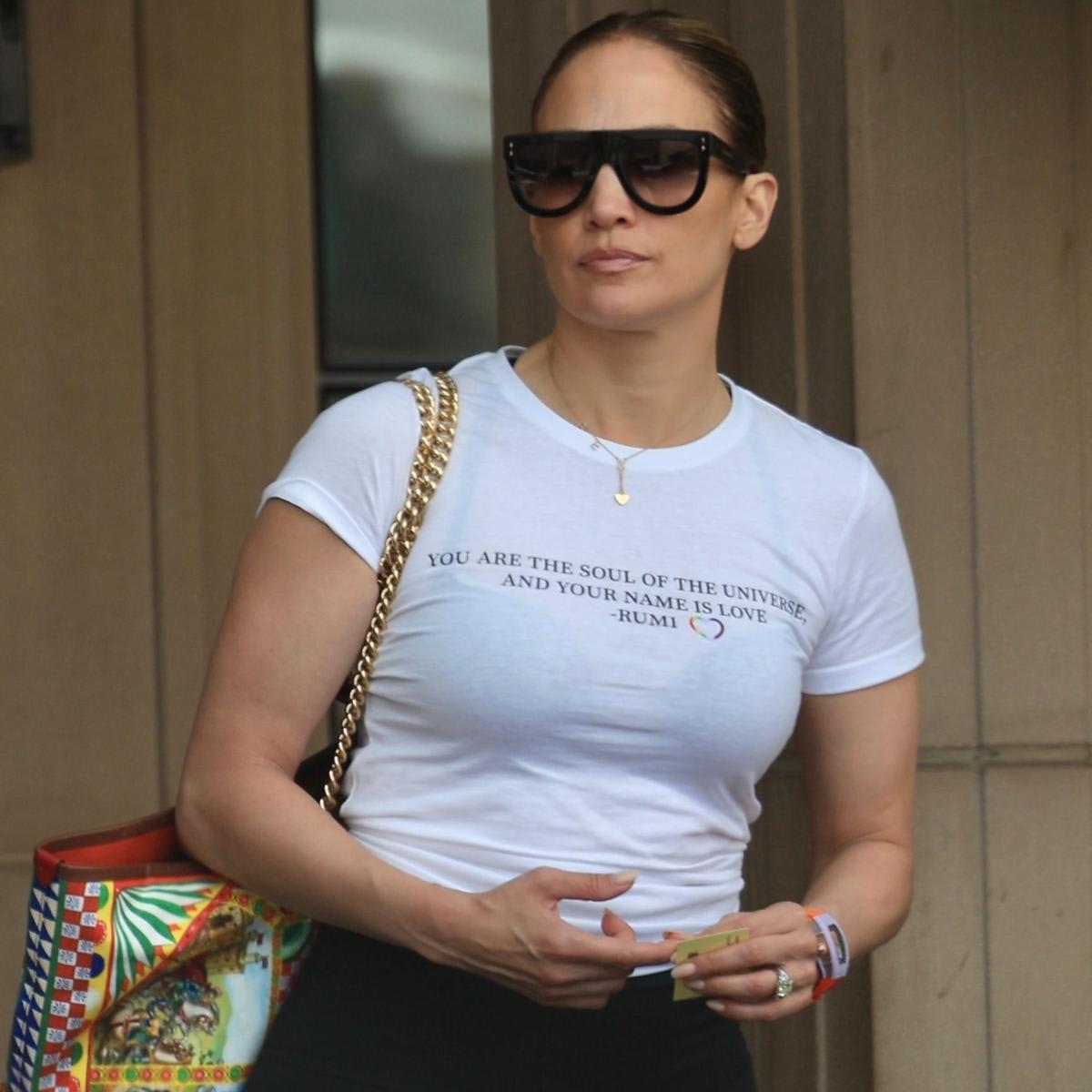 But the centerpiece of her attire was undoubtedly the T-shirt she donned. Inscribed with the words, "You are the soul of the universe, and your name is love," it quotes the renowned philosopher Rumi. This was no ordinary message, as Rumi remains one of the most significant figures in the Muslim literary world.
Online Tributes and Heartfelt Messages
Earlier that day, the singer-songwriter made her feelings known on a broader platform. Jennifer took to social media, dedicating a heartfelt birthday wish to her husband. Alongside her message was an intimate video snippet. It showcased the couple, exuding happiness, as they cruised through the streets of LA, singing to the tunes of Sam Cooke's 'Wonderful World'.
Her post read, "Dear Ben … Happy Birthday. I love you!" The outpour of love and warmth from fans and followers was instantaneous. Fans couldn't hold back their excitement, with comments like "You glow when you're with him. Happy birthday Ben!" flooding her post. Another user noted, "True love always finds its way back."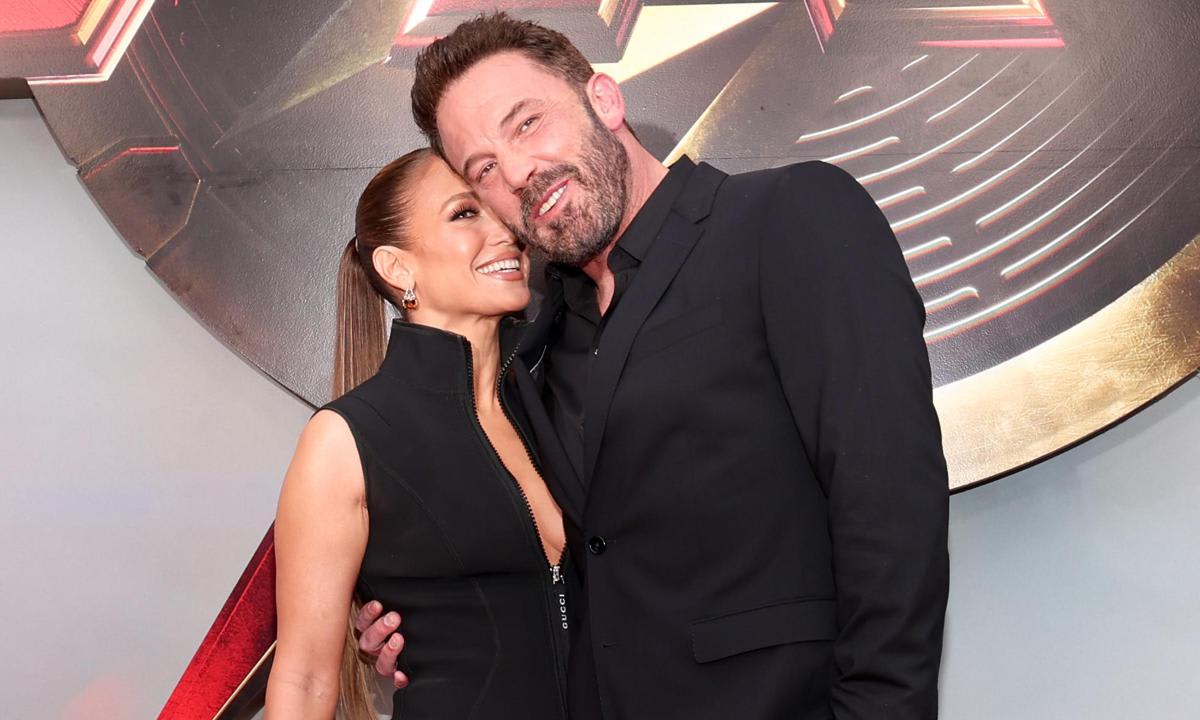 It wasn't just fans who couldn't resist joining the celebration. The post garnered attention from Jennifer's celebrity circles too. Alyssa Milano dropped a heartwarming comment, saying, "Love you both," while Lili Estefan expressed her joy with "que bellossssss felicidades BEN," punctuated with vibrant red heart emojis.
A Love That Resonates
Whether it's through a thoughtful T-shirt message or an affectionate social media post, Jennifer's love for Ben is evident. It's a love story that not only warms the heart of the couple but also of those who have the pleasure of witnessing it. In the bustling world of Hollywood, genuine moments like these stand out, and Jennifer Lopez and Ben Affleck surely know how to keep the essence of love alive.