Jennifer Lopez, who married filmmaker and actor Ben Affleck last year, has made it clear that she would leave him if she ever found out that he is cheated on her.
The singer, who is 53, married her boyfriend, the 50-year-old hunk last year. According to femalefirst.co.uk, Jennifer Lopez has said that if she found out he was cheating on her, she would just "walk out" instead of getting angry.
When asked on "The View" if she would be "violent" or "rational" if she found out her husband had been unfaithful, Jennifer Lopez said:
I think I'd just walk out.
the show's co-host, Whoopi Goldberg, 67, agreed and asked:
Why waste time?
The star said:
You know everything you need to know. What else do you need to know?
Affleck's ex-wife, Jennifer Garner, who is 50 years old, has two daughters, Violet, 17, and Seraphina, 14 with him. Garner's ex-husband, Marc Anthony, who is 54 years old, had twins, Maximilian and Emme, who are 15 years old, with her.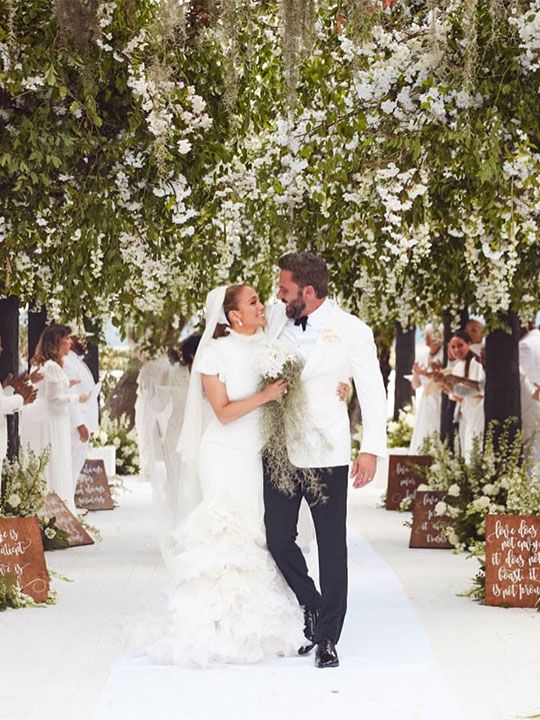 An episode of "The View" also talked about the fallout from the cheating scandal on Bravo's hit show "Vanderpump Rules," which was caused by Tom Sandoval's affair with his ex-girlfriend Ariana Madix's old friend Raquel Leviss.
Jennifer Lopez said she was aware of the show but didn't "regularly watch it."
Leviss, who is 28, has been hiding out while she gets help for her mental health because of the backlash she's gotten for her fling with Sandoval, who is 40.
Some celebrities have expressed their thoughts regarding the scandal. Chrissy Teigen, who is 37 years old, tweeted on March 3 after the news broke out:
I have 20 different chats going about this 'Vanderpump Rules' news. 20 wildly different people, a wide variety of ages and backgrounds, insanely different jobs and lives, all have come together to say WHAAAAAAAAT!?!??!?
Chrishell Stause, 41, of "Selling Sunset," posted a picture of herself with Ariana Grande, 37, to show her support for her. She put the caption alongside the tweet, saying:
I love when we can all agree on something.