Following the online leak of a video of a "secret moment" from her wedding to Ben Affleck, Jennifer Lopez appears to have called out one of the wedding guests.
Just over a month after their private wedding in Las Vegas, the famous couple wed in an intimate yet lavish ceremony at the 50-year-old Gone Girl actor's mansion on Hampton Island in Georgia last weekend.
The 53-year-old "Jenny From The Block" singer attended the three-day festivities wearing three different backless Ralph Lauren outfits.
A video of the event appears to have been released online despite the security checkpoints set up on the roads leading up to the residence, where guests were reportedly required to show IDs and sign non-disclosure agreements.
Watch the video here:
The actor is shown in the video, which TMZ says it got, sitting in a chair as his beau sings him a song with the lyrics: "Can't get enough of you".
"All night/ I can feel the passion / in your eyes / I'm still in love with you," Lopez sang to a beaming Affleck as backup dancers surrounded her.
The "I'm Real" singer's fansite @jlow0rld then posted the video on Instagram, but it was quickly removed after Lopez commented that it was recorded "without permission."
Since the original video was removed, her comment is no longer accessible, but the fan account shared a screenshot of it with followers.
See what she said below: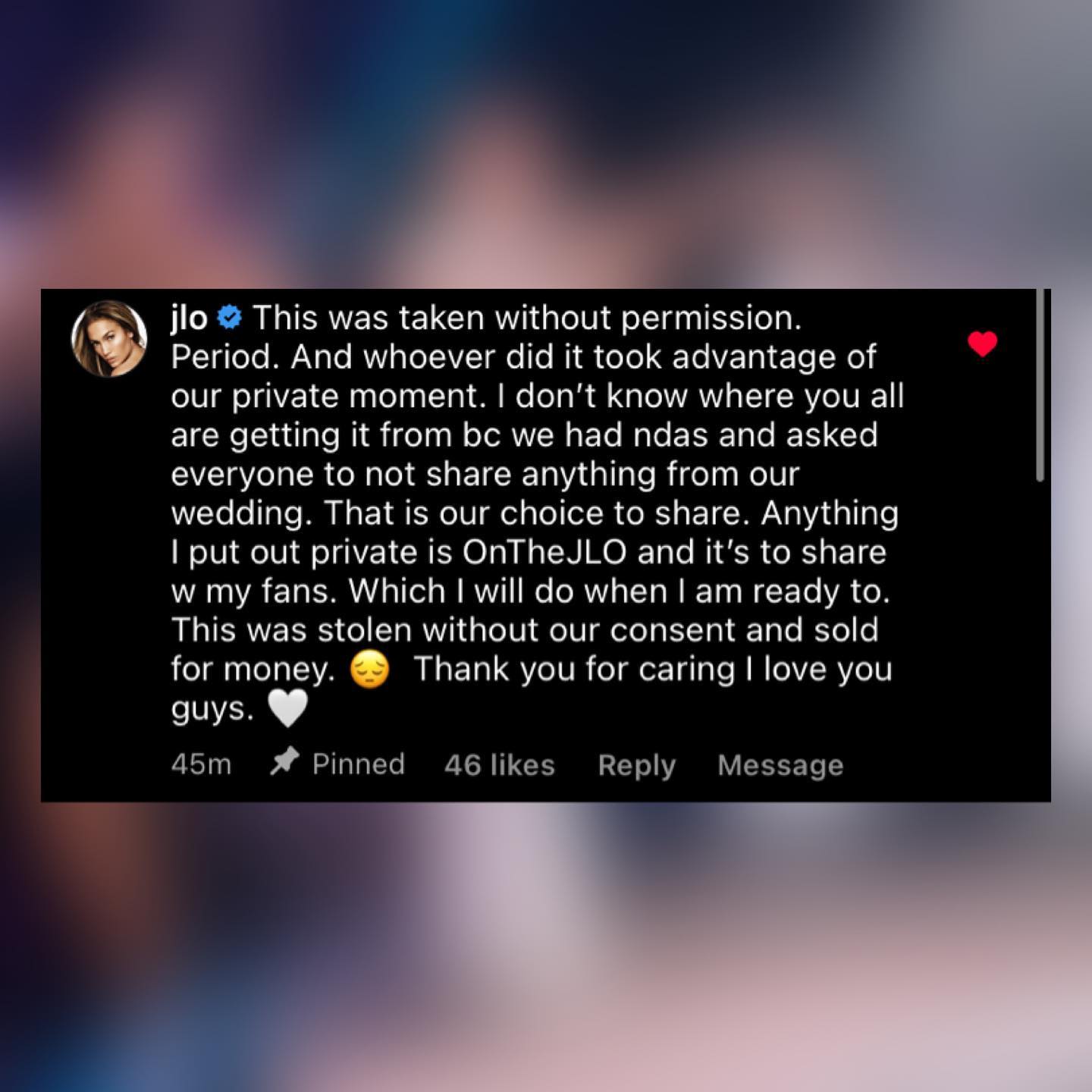 "This was taken without permission. Period. And whoever did it took advantage of our private moment," she wrote. "I don't know where you all are getting it from bc we had NDAs and asked everyone [not to] share anything from our wedding. That is our choice to share."
"Anything I put out private is OnTheJLO and it's to share w my fans. Which I will do when I am ready to. This was stolen without our consent and sold for money. Thank you for caring I love you guys," Lopez added.
While the Hustlers actress is furious about the allegedly leaked tape, she and her husband still appeared to be having fun on their honeymoon as they flew to Italy for a special trip.
The newlyweds were spotted in Milan when they were out shopping. Despite being surrounded by adoring fans, they were glad to grin for pictures and wave to the thronging audience.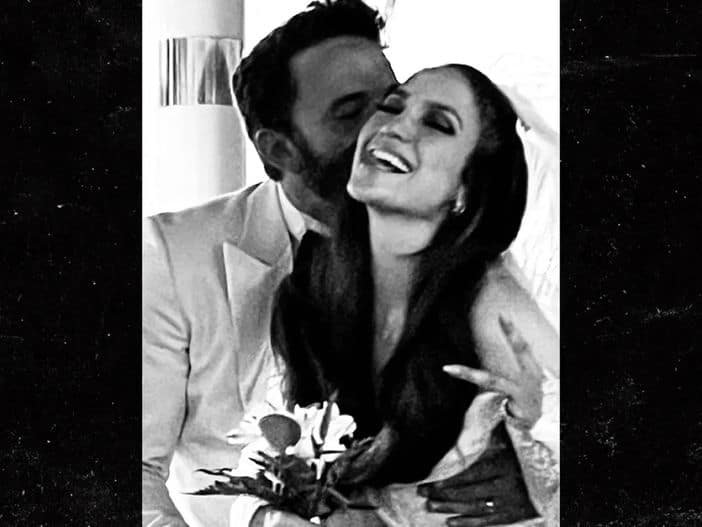 When the pair started dating in July 2002 and became engaged that November, they first gained attention as a couple. Later, they decided to postpone their September 2003 nuptials.
In May 2021, "Bennifer's" romance was reignited, and in April of this year, a second engagement was announced.
On July 17, JLO revealed the news of their unexpected nuptials in her newsletter, OnTheJlo, writing: "Love is beautiful. Love is kind. And it turns out love is patient. Twenty years patient."