On Sunday afternoon, it was reported that Ben and Jen had tied the knot. Fans of Bennifer know that these weddings were going to happen two decades ago. Timing is everything, right?
Fans have been waiting for the wedding photos to be released for a long time and they are finally here.
According to official court documents obtained by the website, Benjamin Géza Affleck and Jen Lynn Lopez got married on July 16 in Clark County, Nevada.
The pair tied the knot 20 years after their first engagement.
Ben Affleck and Jennifer Lopez say "I do" in Sin City … the couple is married, and tying the knot in the desert of Nevada no less. https://t.co/wXreL80yB3

— TMZ (@TMZ) July 17, 2022
At the time of the announcement, a source told "ET" that the couple have so much fun together and thought this would be a fun idea.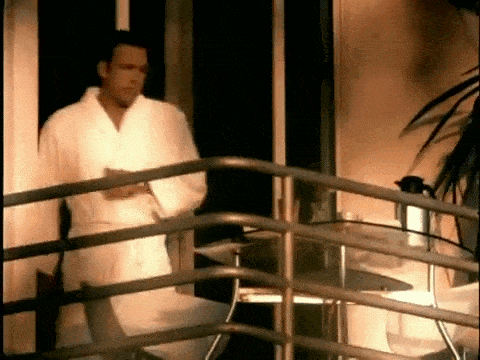 "Ben is absolutely in love with Jen and feels loved by her, too. They both feel so comfortable with each other, and like, they share a history and know each other so well," they added.
I will always remember the pink diamond the pair got engaged to in 2002.
The pair called it quits in 2004.
Ben would marry an actress and have three children, while JLo married a singer and had twins.
In February, when she was reflecting on her relationship with Ben, she explained why things were different the second time around.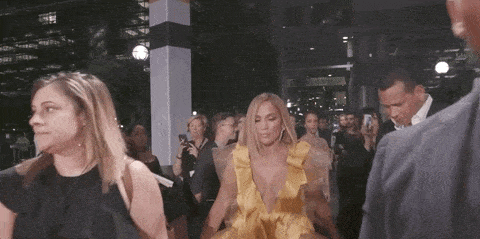 "We're older now, we're smarter, we have more experience, we're at different places in our lives, we have kids now," Jen explained to People at the time, "and we have to be very conscious of those things."
"We're so protective because it is such a beautiful time for all of us," she told the publication, adding that she and Ben consider their union to be "sacred."
"I feel so lucky and happy and proud to be with him," the Marry Me actress gushed. "It's a beautiful love story that we got a second chance."
"It's beautiful the way it feels very different than it was years ago," she said. "There's more of an appreciation and a celebration for it, which is nice."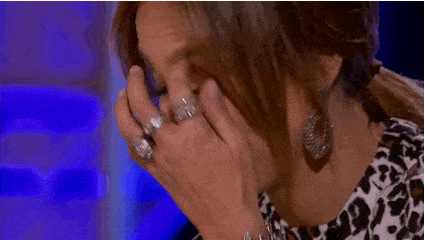 "When you find somebody and you really, really love them and you get a second chance at that? That is a really rare, precious, beautiful thing and we don't take it for granted."
I had to take a moment to wipe my tears.
We have a first look at the couple's wedding. It's more beautiful than we could have imagined.
The first look at her website, OnTheJlo.
Jennifer Lopez and Ben Affleck in new photos from their wedding. 🤍 pic.twitter.com/kcifuJQE4I

— Pop Crave (@PopCrave) July 17, 2022
"They were right when they said 'all you need is love,'" the singer began in a message to fans.
"We are so grateful to have that in abundance, a new wonderful family of five amazing children and a life that we have never had more reason to look forward to."
Jennifer Lopez signs off in a newsletter to fans as 'Mrs. Jennifer Lynn Affleck':

"We did it. Love is beautiful. Love is kind. And it turns out love is patient. Twenty years patient… Love is a great
thing, maybe the best of things-and worth waiting for." pic.twitter.com/KNXKYdgLLC

— Pop Crave (@PopCrave) July 17, 2022
"Stick around long enough and maybe you'll find the best moments of your life in a drive-through in Las Vegas at twelve-thirty in the morning in the tunnel of love drive-through, with your kids and the one you'll spend forever with."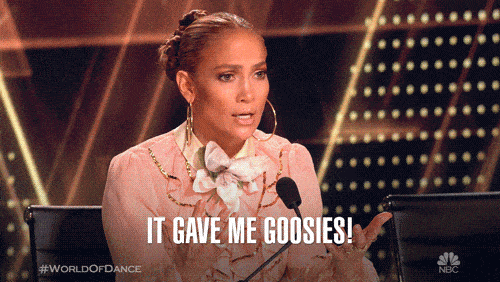 "We did it. Love is beautiful. Love is kind. And it turns out love is patient. Twenty years patient."
Please note that she signed the letter with Mrs. JENNIFER LYNN AFFLECK.
I'm crying so much right now.
BENJAMIN AND JENNIFER AFFLECK 🥹🤍 #bennifer pic.twitter.com/dLPhsicvDo

— 'Ciηdy (@iamcindyr__) July 17, 2022
From what we can see, Ben wore a cream-colored tuxedo while Jen wore a beautiful off-the-shoulder, long-sleeve gown.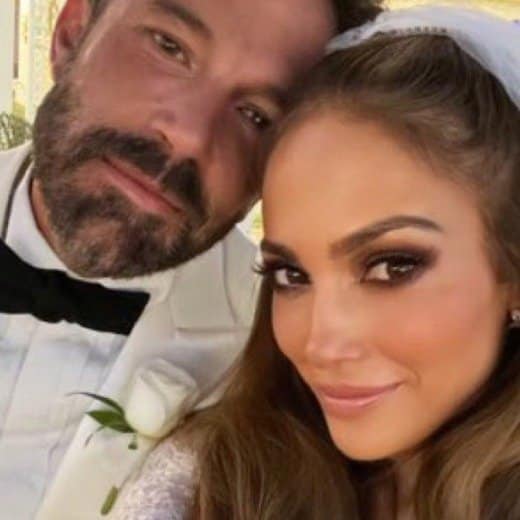 These two could have shown up in garbage bags. I can't wait to see more pictures.
Love birds!