Jennifer Garner went to get coffee on a rare rainy Monday morning in Los Angeles. She looked happy.
The 50-year-old actress looked comfortable in a faded navy blue sweatshirt with a yellow smiley face, navy blue joggers with a rainbow stripe on the outside leg, and sneakers.
The Alias actress didn't seem to be wearing any makeup, and she brushed her dark hair straight.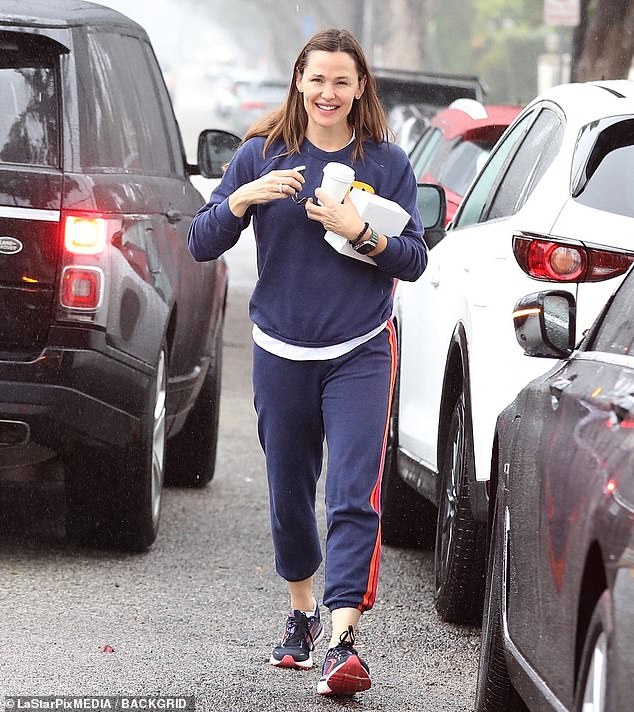 When asked if she planned to marry her boyfriend, John Miller, the woman who started Once Upon a Farm only smiled and looked like she was wearing a diamond anniversary band on her right hand.
In 2018, they started dating, and in 2020, they took a break. In 2021, they got back together.
The busy actress is now working on Family Leave, which is her latest project.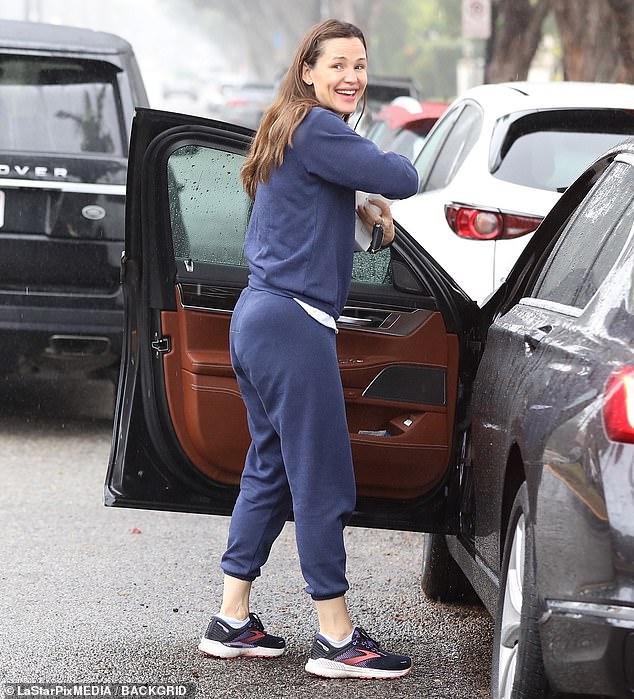 The Netflix movie is loosely based on Amy Krouse Rosenthal's illustrated children's book, Bedtime for Mommy.
Instead of switching roles, the Brenner family wakes up with their bodies switched. They find out that the same thing has happened to another family on the other side of the world.
Both families, who don't know each other, have to work together to get things back to normal.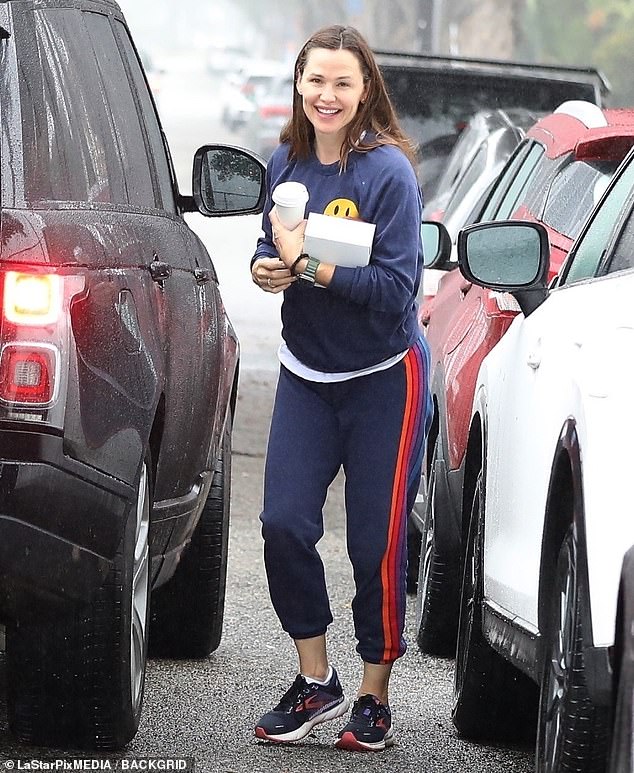 She has also agreed to work on the project as a producer.
The mom of three, whose kids she shares with ex-husband Ben Affleck, 50, are Violet, 16, Seraphina, 13, and Sam, 10. On the latest episode of her Pretend Cooking Show, which aired over the weekend, she made caramel corn as a holiday treat.
More than 155,000 people liked the video, and cooking expert Tabitha Brown commented with several heart emojis.
One fan wrote about the love, 'JG, you are a National Treasure,' while another offered a suggestion that instead of pouring the caramel over the corn, 'You have to put it in a brown paper bag and shake it up. Perfectly coated every time.'