In recent Instagram pictures of Jennifer Aniston having a haircut while wearing a bikini top, she looked hot.
Chris McMillan, a celebrity hairstylist, uploaded the black and white photos of the 53-year-old actress on his Instagram page.
McMillan, who has styled the hair of countless other celebrities, including Charlie Puth, Cameron Diaz, and Selma Blair, went into length about his hair-styling techniques for Aniston in the captions he added to the photos.
"[Throwing] it back. Love a good blowout. Full but straight. To achieve this look [I] take 1 1/2 sections starting at the nape and blowout from towel dried freshly shampooed hair and towel dried, usually no products in hair so the blowout lasts (re wetting the hair if needed with a water bottle)."
The caption went on to say: "[The] large [Ibiza Hair Tools] brush always delivers. Keep it simple, over direct, and the key is to really lift and dry the roots."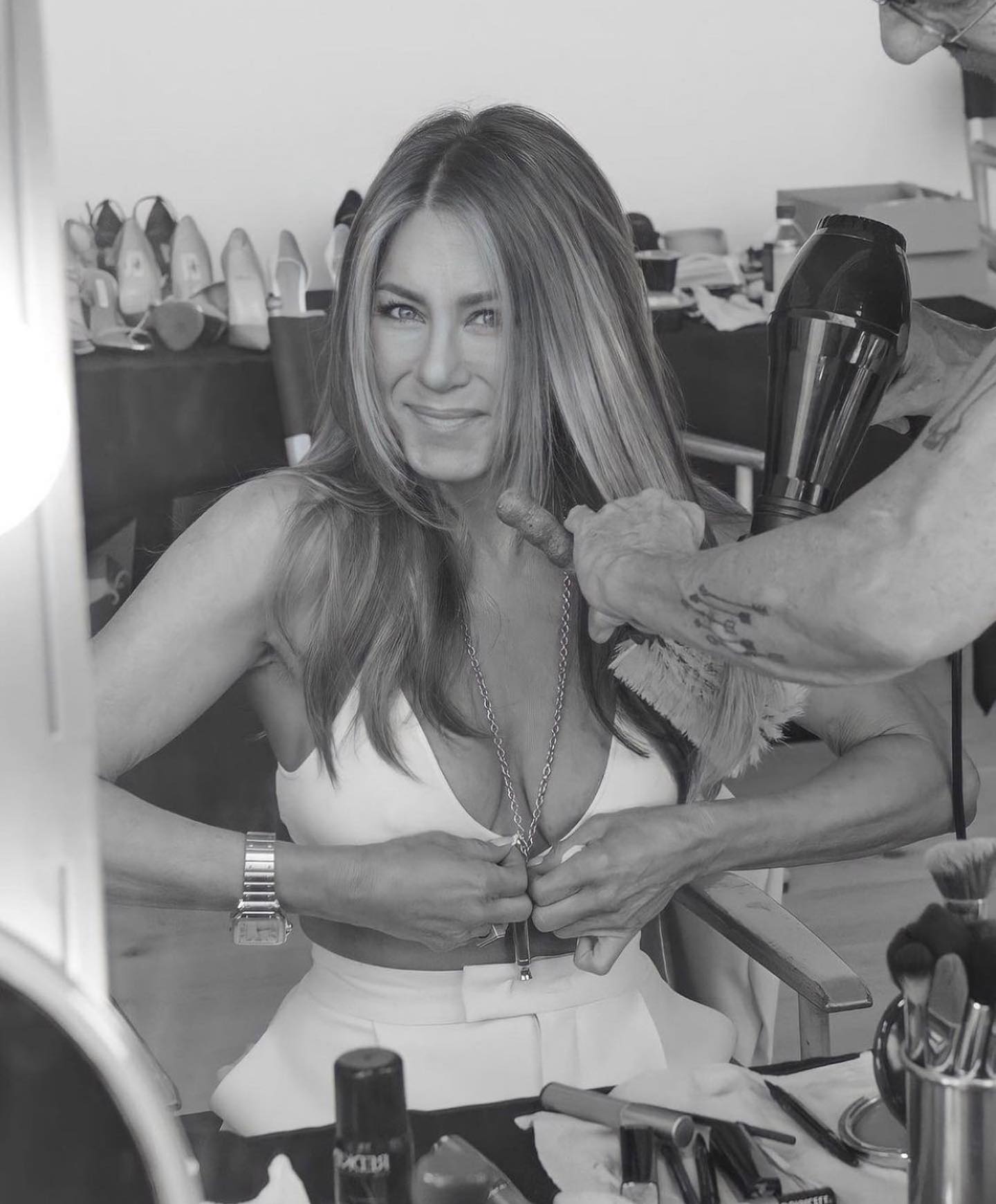 It didn't take long before the Friends actor received numerous compliments on McMillan's photos. A user on Instagram wrote: "The most beautiful woman in the world [heart eyes emoji] [heart emoji]"

"You and the whole team did such a beautiful and amazing job! This shoot is absolutely perfect and Jen's beauty [heart eyes emoji] needless to say," one fan gushed.

The Golden Globe contender was aptly referred to as "THE QUEEN" in one comment.
These accolades would be nothing new for the stunning Los Angeles native, who was crowned Woman of the Year by GQ Magazine in 2005 and came in first place on the 2016 list of People's Most Beautiful Women.
Aniston hasn't been afraid to share her own bikini photos online; this summer, she shared casual pictures of herself at the beach on her personal Instagram.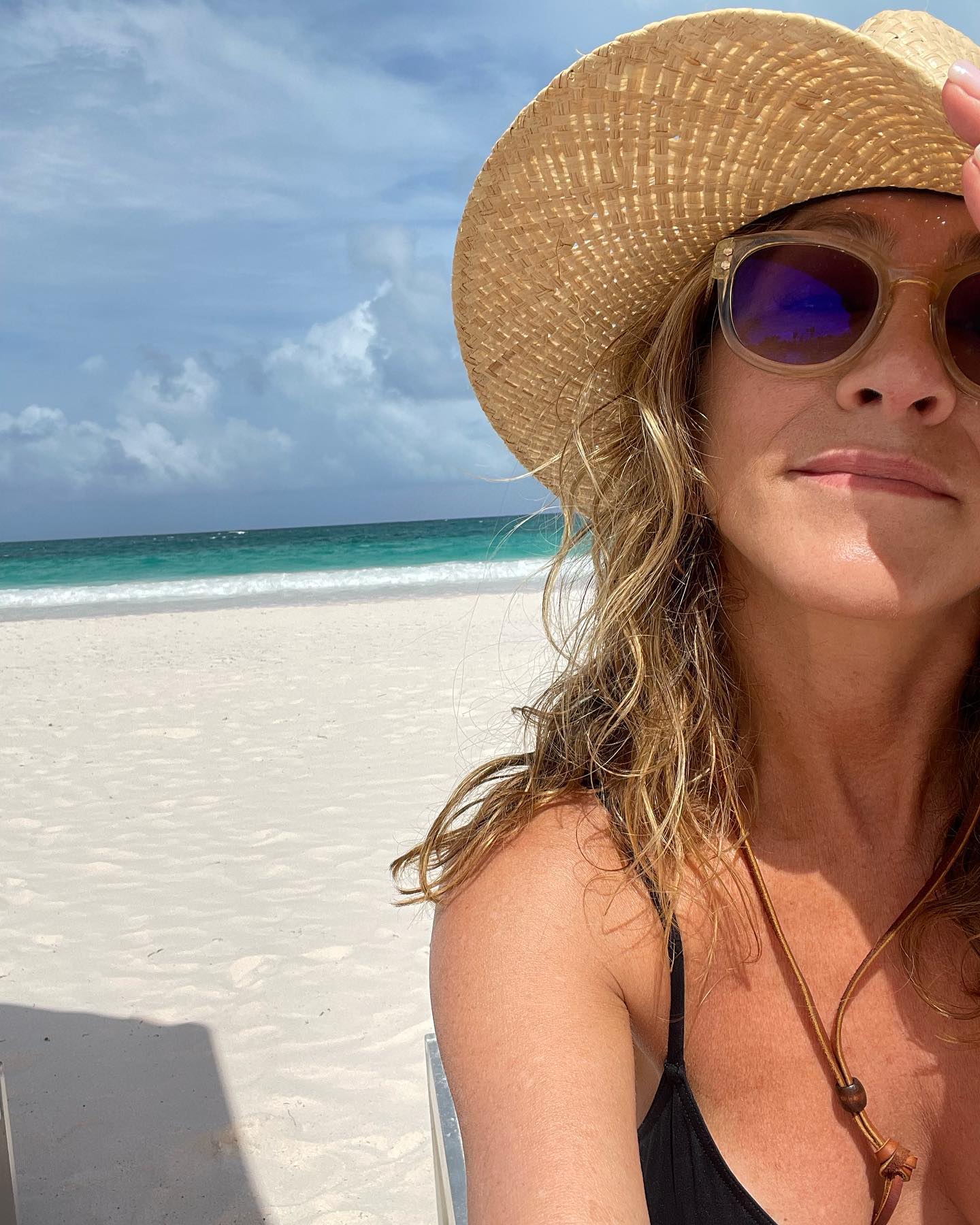 The actress, who is well known for her youthful appearance, also uses her platform and fame to advocate for causes that are important to her.
She wrote an essay about the media scrutiny women face for the Huffington Post in 2016. Aniston decided to write about the subject after growing weary of the rumors about whether or not she was expecting a child.
The essay, "For the Record," delivered a harsh assessment of society's preoccupation with objectifying women. Aniston stated in it: "If I am some kind of symbol to some people out there, then clearly I am an example of the lens through which we, as a society, view our mothers, daughters, sisters, wives, female friends and colleagues. The objectification and scrutiny we put women through is absurd and disturbing.
"Little girls everywhere are absorbing our agreement, passive or otherwise. And it begins early. The message that girls are not pretty unless they're incredibly thin, that they're not worthy of our attention unless they look like a supermodel or an actress on the cover of a magazine is something we're all willingly buying into. This conditioning is something girls then carry into womanhood," she continued.
Her well-known colleagues backed up her sincere statements, and other news organizations commended her opinion article, which Harper's Bazaar dubbed "powerful."