The singer got into a physical altercation in Las Vegas.
The 32-year-old chart-topper was walking through the ARIA hotel on Tuesday morning before the incident took place.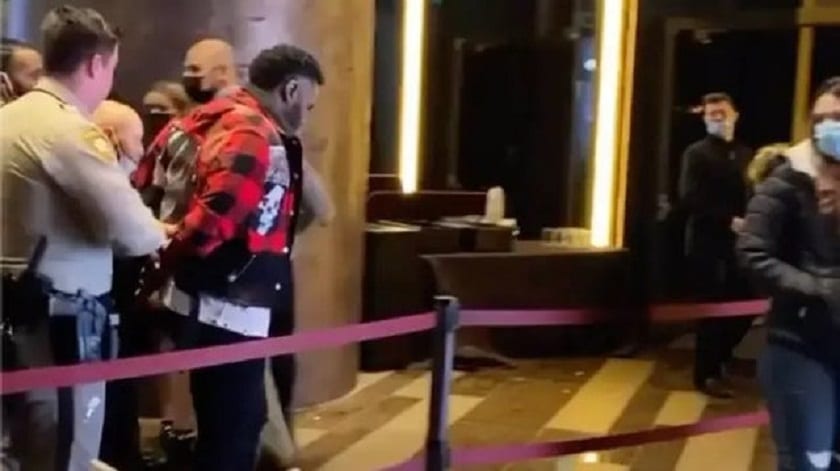 Two men shout at the singer and call him the name of another R&B star as he walks down an escalator.
The footage shows one of the men yelling. "Hey, Usher! F**k you!"
It is not known if the man was trying to antagonize the singer. Or if he was just trying to provoke him. It was reported that he punched one of the men in the face when he charged at them.
Additional footage of the incident shows the singer in handcuffs. He was released from police custody.
There were no injuries that required hospital treatment.
According to The Guardian, Las Vegas police were called to the resort and casino early on Tuesday morning to investigate a battery against two people. The publication states that the ARIA resort made an order against the singer.
The police report on the incident was not made because the two individuals who recorded the shouting did not want to press charges. If they want to proceed with any charges, they have a year to change their minds.