Qatar was shocked when Japanese fans cleared out the World Cup stadium during a game that their country wasn't even in.
Fans in their national colors stayed after the first game of the tournament, which was between the host country and Ecuador, to pick up bottles and food wrappers that had been left in the stands.
The country has a good reputation for being friendly at international tournaments, and their good manners are already getting them praise in the Middle East.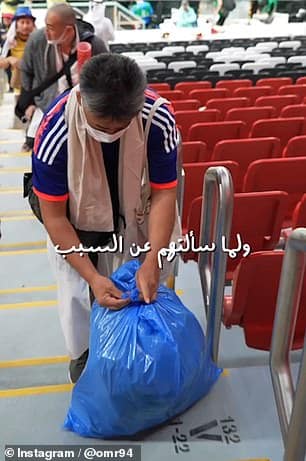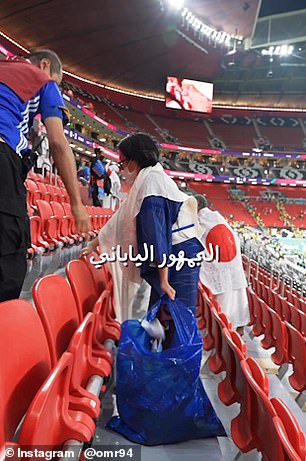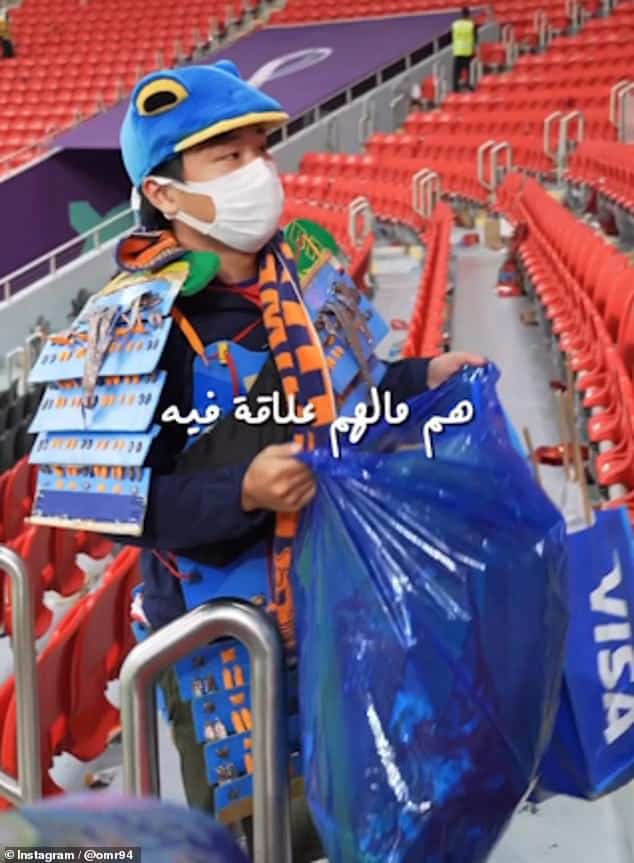 The video shows them picking up trash row by row and putting it into plastic bags.
Influencer Omar Al-Farooq from Bahrain took the video and posted it on Instagram.
In it, you can hear him ask:
Why are you doing this?
A fan from Japan replies:
We are Japanese, and we do not leave rubbish behind us, and we respect the place.
The fans also picked up the flags that the fans from Qatar and Ecuador had thrown, saying that the symbols "command respect."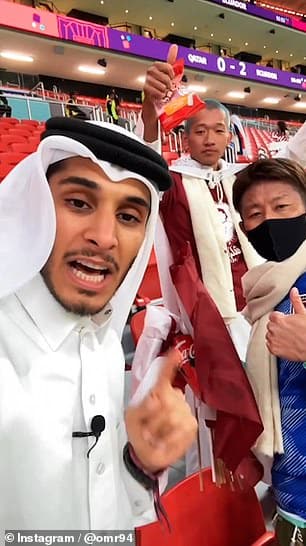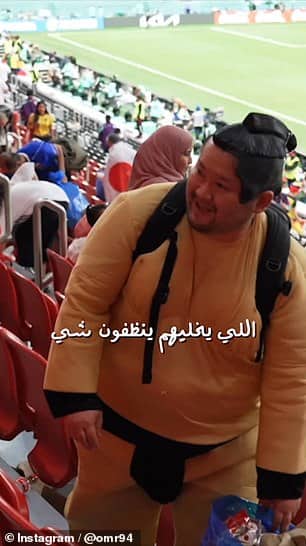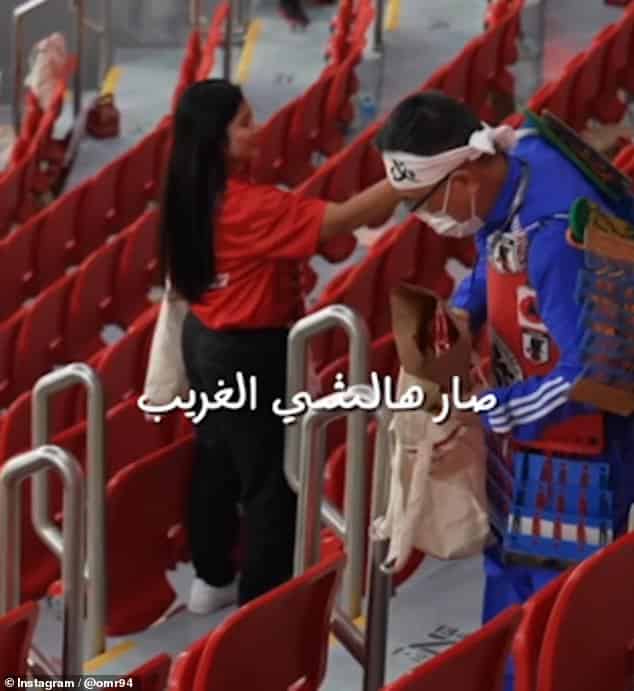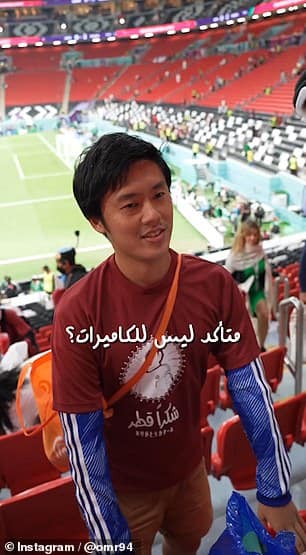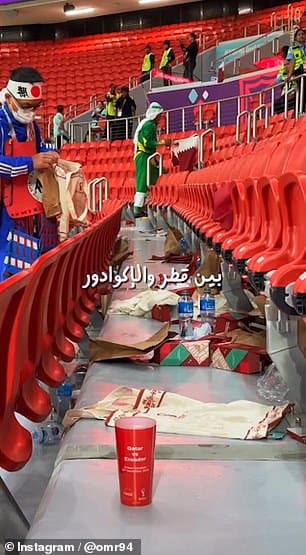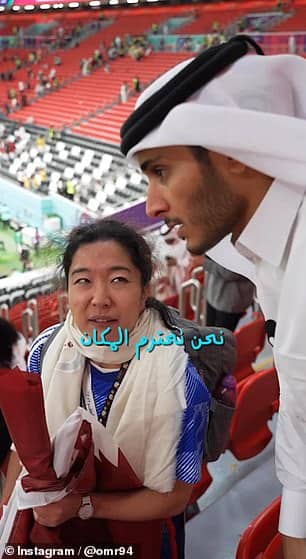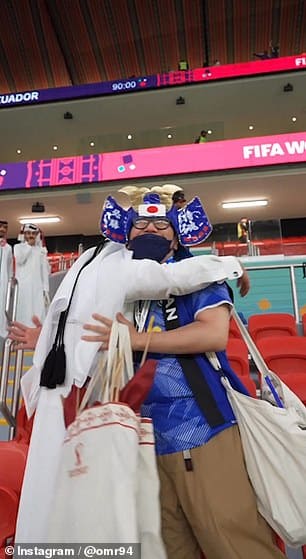 At the 2018 World Cup in Russia, Japanese fans were also liked for how nice they were to each other.
Even after their team lost to Belgium 3-2 in a knockout game, the "Samurai Blue" fans went through the Rostov Arena to pick up trash.
People in the crowd were seen crying as they carried around huge trash bags.
Pictures from the stadium show people in costumes and the colors of their national team picking up trash after most of the other fans left.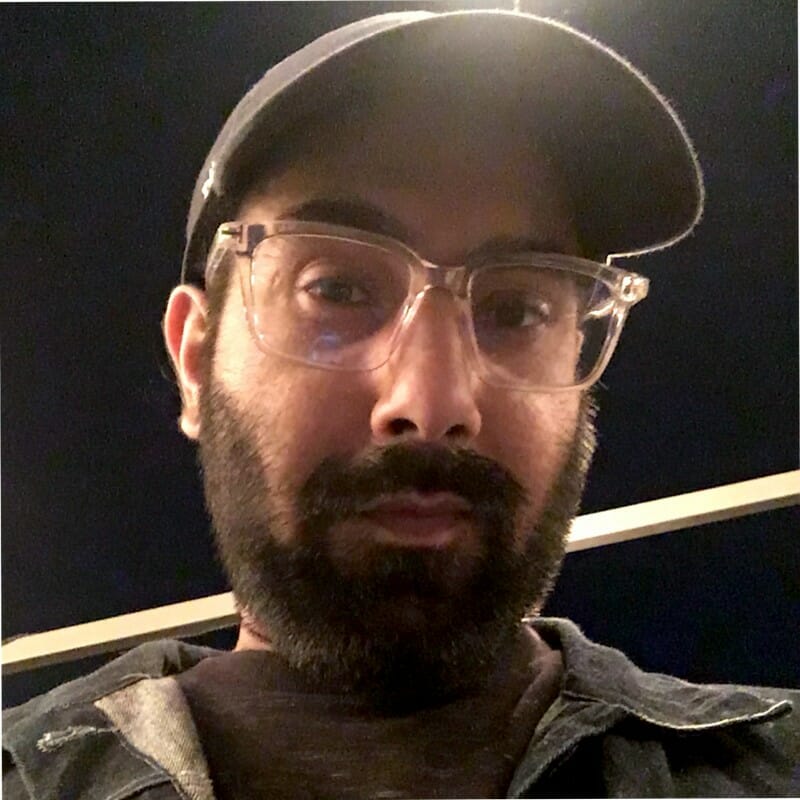 Fascinated by everything that goes beep. Strong passion for music, tech, and all things Marvel.