Since Jamie Lee Curtis is a well-known A-lister in Hollywood, she is always invited to or wanting to go to events.
One big problem with all these fun events, though, is that they all start too goddamn late.
For example, the star of "Halloween" has been asked to a private dinner for Oscar nominees this week.
Unfortunately, it doesn't start until 7:30 p.m., and she's worried that the food won't come out until much later.
Jamie Lee Curtis said that she couldn't go, even though it would be a big deal.
You might say, 'Jamie, you're nominated for an Academy Award, you're going to be in the room with only nominees for the Academy Award',
she said.
Because mommy goes to bed early.
She was asked about the problem and she told every event planner in the US to pay attention.
Jamie Lee Curtis said:
I'm challenging musicians to do concerts during the day.

Why are there no matinees? For instance, I love Coldplay, I would love to go see Coldplay. I would love it, but the problem is I am not going to see Coldplay if they start their show at nine and there is an opening act.

I want to hear Coldplay at 1 pm.

I think if we filled a stadium of people who want to see a matinee of Coldplay. I think we're going to start a trend.
To be honest, a lot of people agree with her about this.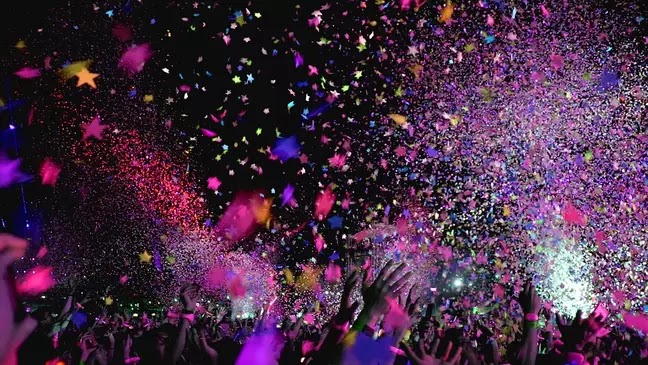 One person on Twitter said:
I genuinely agree with her lmao the main thing that stops me from going to more shows is that they go past midnight most of the time.
Another added:
I'm not sure why I've never questioned this myself. Why can't I see a concert during the day?
A third wrote:
She's on to something. Give me a nice 3 p, show. I'll be home before 8.
You can imagine that a lot of concerts where the lights are just as important as the singing would have a hard time competing with the sun.
Even though Jamie Lee Curtis won't be going to see Coldplay any time soon, she won't miss the Oscars.
She said:
Because the truth of the matter is they start at 5 pm on the west coast which means I'll be on that carpet at 2:30. It'll be late for me but I will be fine.
But she won't be going to any after-parties, it seems.