For the first time in 18 months, Jack Nicholson was spotted on the balcony of his famous Beverly Hills home on Mulholland Drive.
The three-time Oscar winner looks like he hasn't been taking care of himself. This comes after multiple reports said the actor's friends were worried he would die alone, like his former next-door neighbor and fellow screen legend Marlon Brando.
Jack Nicholson, who is 85, is probably the most famous single man in La La Land. Before he got big in Hollywood, he was married for four years. Angelica Houston was his most famous girlfriend, but they broke up almost 25 years ago.
The Shining star was last seen in October 2021 with his son Ray, who seems to be his doppelganger, sitting courtside to watch his favorite team, the LA Lakers. Reports say that Ray, who is 31 years old, is one of the few people that Nicholson stays in touch with.
On Thursday, Jack Nicholson was seen taking in the view of Franklin Canyon Reservoir while enjoying the fresh air. On the cool morning walk, he leaned up against a balcony railing and wore a pale orange shirt with loose fit and baggy sweatpants.
Jack Nicholson enjoyed the Los Angeles morning by sitting and standing. Birds could be heard chirping as he tapped on the balcony railings in a video that DailyMail.com got hold of first.
At one point, the star of "One Flew Over the Cuckoo's Nest" carefully watched a helicopter fly by.
He's made it clear his home is his castle. But people just wish he'd come out of the house and pop up to tell them how — or at least reassure folks he's OK,
an unnamed friend told Radar Online in January.
Jack's in touch with certain relatives — especially Ray, his protégé, who he's so proud of — but his socializing days are long gone,
they added.
His last movie role was with Owen Wilson and Reese Witherspoon in the little-known 2010 film How Do You Know.
For years, people have said that the New Jersey native has given up acting because he has dementia and can't remember his lines.
In January, an unnamed friend said that Jack Nicholson's body was in good shape, but "his mind is gone."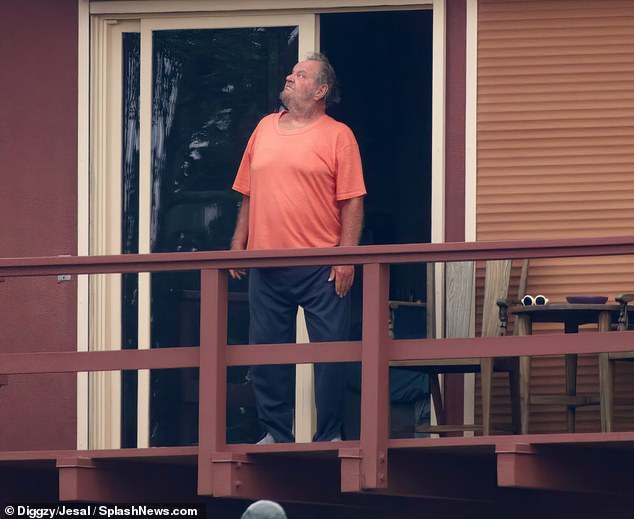 Shortly after these reports came out, former Fox News host Bill O'Reilly said on an episode of his No Spin News show that the reports that Jack Nicholson's mental health had gotten worse were "bull."
I visited Jack Nicholson a few months ago. I had a long conversation with him and he follows the No Spin News very closely and had all kinds of intelligent questions for me,
O'Reilly said.
I have been friends with him for decades. He is 85, okay? But he is more intellectually nimble than the president of the United States,
the former Inside Edition host continued.
Nicholson is a confirmed bachelor, but he has six kids with five different women.
Jack Nicholson has been criticized for not admitting that Tessa Gourin, who is said to be his daughter and was born from a short affair he had with waitress Jeanine Gourin, is his own.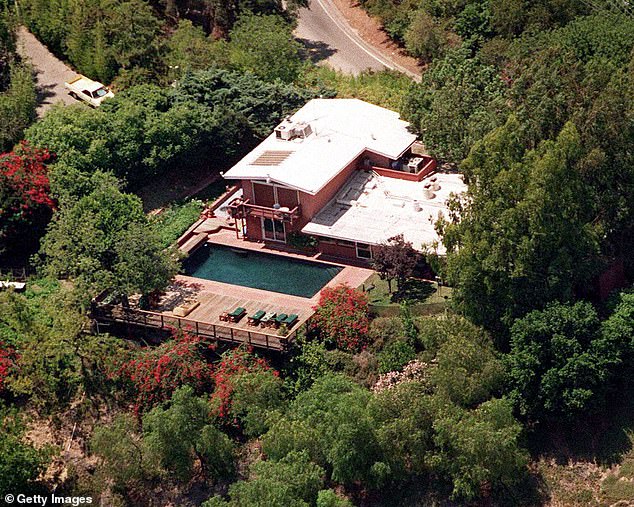 Tessa, who wants to be an actress, wrote an article for Newsweek in February called "I'm Jack Nicholson's Daughter – I Wish People Could Call Me a Nepo Baby."
Having grown up without my father, I've sat on the sidelines and watched in frustration as other celebrity children have seamlessly secured roles or been signed to huge agencies,
she wrote.
More recently, I have grown even more frustrated at what I think is a missed opportunity for these so-called "nepo babies" to own their position and embrace it instead of complaining about it,
Tessa continued.
Tessa told the Daily Beast in a separate interview that she was told not to tell people who her father was when she was young. She said the actor is "a complicated person" and that her birth was "collateral damage."
Jennifer Nicholson, who was born in 1963 while he was married to Sandra Knight, and Caleb, who was born in 1970 to his girlfriend Susan Anspach, are Nicholson's other children.
Honey was born to Winnie Hollman, a Danish model, in 1981. She was his third child. Rebecca Broussard, who was an actress, gave birth to his two youngest children, Lorraine and Ray.
Nicholson was raised in a way that was a bit controversial from the start. His mother, June Frances Nicholson, was an unmarried showgirl who gave birth to him at age 18. His parents decided to raise him as their own child and pretended that June was his sister.
Jack Nicholson thought his mom was his brother or sister for almost 40 years, until 1974 when Time magazine found out the truth and told him.
The Shining star told Patrick McGilligan, who was writing a book called Jack's Life, that it was "the most f**ked thing" he had ever heard.
He also said that the discovery was "dramatic," but he added that it wasn't "traumatizing."
When Rolling Stone asked the actor about the shocking news, he said:
I was very impressed by their ability to keep the secret, if nothing else. It's done great things for me.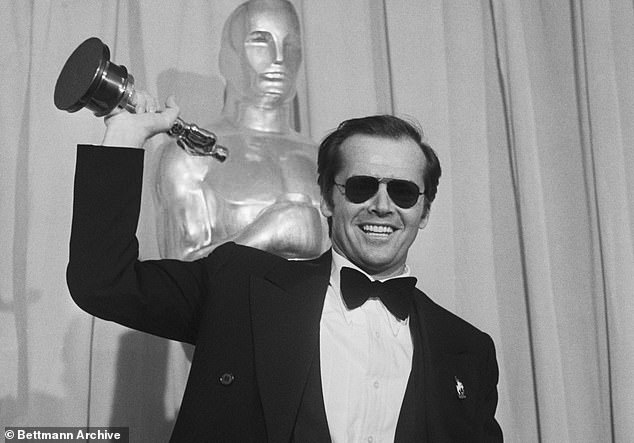 Jack Nicholson grew up in Neptune City, New Jersey. When he was four, June moved away from him to become a showgirl.
But when he was 17, he decided to move to California to be with her. There, he got a job as a secretary for animation directors William Hanna and Joseph Barbera at the MGM cartoon studio.
He was also learning to be an actor at the same time, and his first role was in the 1958 teen drama The Cry Baby Killer.
After that, his career took off, and over the next 50 years, he played more than 70 roles in a lot of big movies and TV shows. He became one of the most well-known actors of all time.
Some of his best-known acting credits include The King of Marvin Gardens, Anger Management, The Crossing Guard, The Pledge, The Little Shop of Horrors, The Witches of Eastwick, Hoffa, Mars Attacks!, Carnal Knowledge, Batman, Ironweed, Reds, Easy Rider, Something's Gotta Give, The Last Detail, The Departed, Prizzi's Honor, Chinatown, About Schmidt, As Good as It Gets, Terms of Endearment, Five Easy Pieces, A Few Good Men, One Flew Over the Cuckoo's Nest, and, of course, The Shining.
As his career grew, so did his love life. By the 1980s, he had a reputation for being a player.
Michelle Phillips, Jill St. John, Winnie Hollman, Bebe Buell, Lara Flynn Boyle, Kate Moss, Paz de la Huerta, and Rebecca Broussard are just some of the actresses, singers, and models who have dated Jack Nicholson.
Karen Mayo-Chandler, who used to be a Playboy model, once said of Jack Nicholson:
He's a nonstop s*x machine,
while actress Kim Basinger referred to him as 'the most highly s*x*d individual she had ever met.
In "Nicholson," Marc Eliot's book about Jack Nicholson, the actor said that during the height of his career, he spent most of his time partying around the clock, drinking, doing dr*gs, having s*x, smoking a lot of "tea" (IYKYK), and hanging out with beautiful, hot, willing girls who liked to get as high as the boys and have a good time.
The refrigerator never had any food in it. Just milk (for Jack's sometimes sensitive stomach), beer, and pot in the freezer to keep it fresh,
he wrote.