In the NBA, emerging talents like Austin Reaves seize the spotlight. A standout for the LA Lakers, Austin Reaves' court prowess shines. Yet, intrigue surrounds his personal life, with whispers connecting him to Taylor Swift. Let's delve in and unveil the facts.
Austin Reaves' Relationship with Taylor Swift and his Candid Response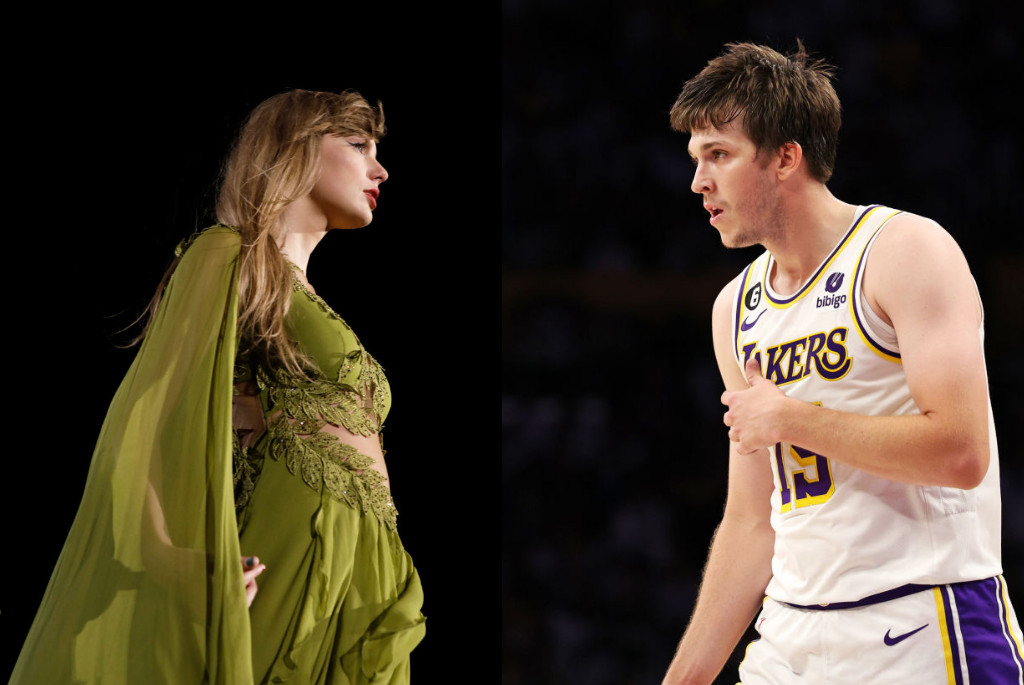 During the NBA playoffs, Reaves took the court by storm, leaving fans in awe of his talent. As his on-court performance gained widespread acclaim, social media platforms were buzzing with whispers about a potential romantic relationship between Reaves and Taylor Swift.
Speculation grew particularly strong following Swift's previous breakups with Joe Alwyn and Matty Healy. However, Reaves promptly addressed these rumors on the "All the Smoke" podcast, where he was a guest alongside hosts Stephen Jackson and Matt Barnes.
Austin Reaves says he doesn't know Taylor Swift 😅

(via All The Smoke Podcast, @shobasketball) pic.twitter.com/XRxKXAB2fa

— Bleacher Report (@BleacherReport) July 21, 2023
In response to the swirling rumors, Reaves firmly stated, "I have never met her, never talked to her." He made it abundantly clear that any claims of a romantic involvement with Swift were entirely false.
He even laughed off the notion that they were spotted together at a bar in Arkansas, dismissing it as pure fiction. What sets Reaves apart is his mature approach to media attention.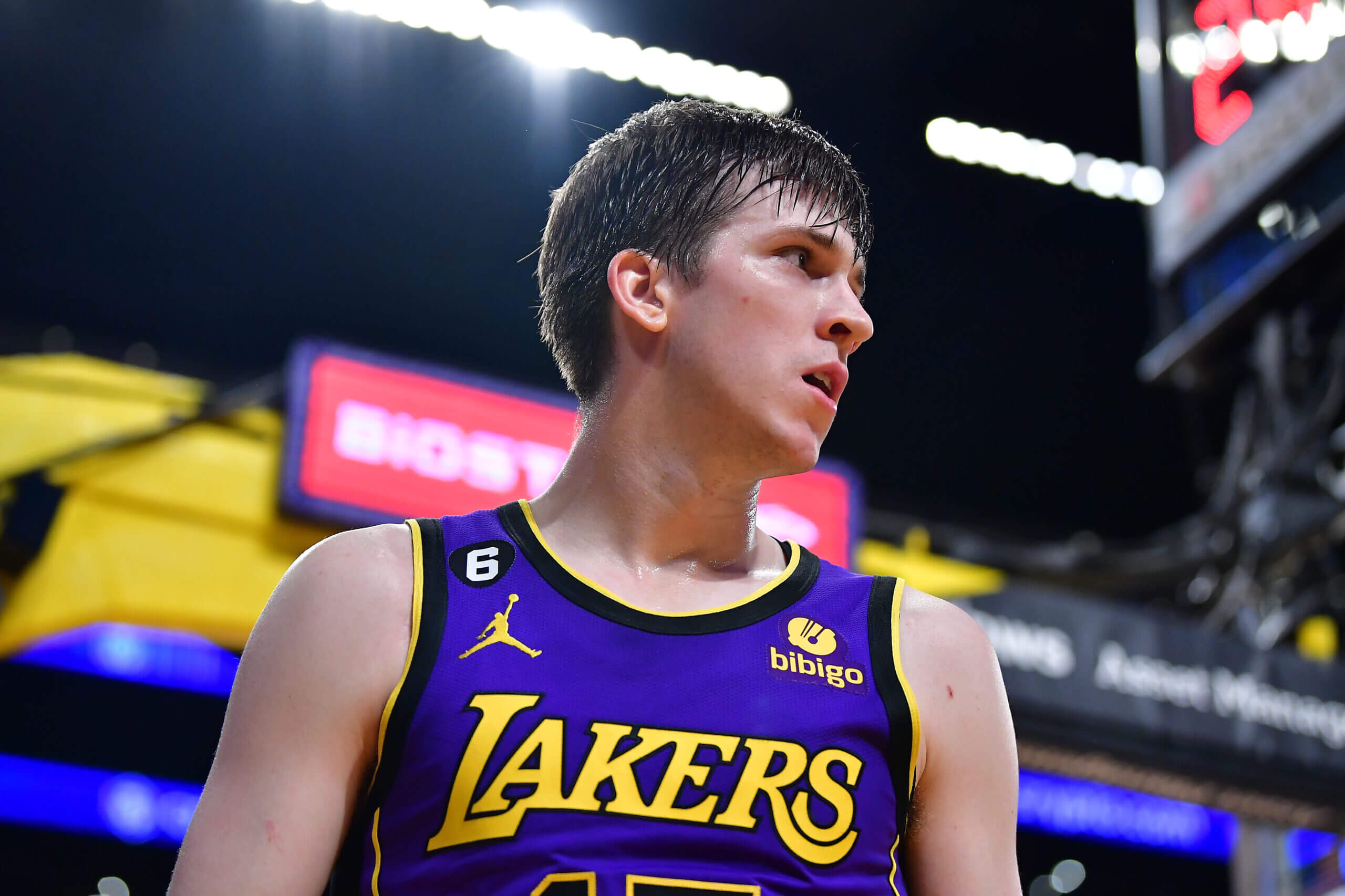 When asked about his potential interest in Swift, Reaves maintained his focus on his career, stating, "I'm gonna stay out of the media." This level-headed response reflects his commitment to his profession and his determination to remain unfazed by sensationalism.
Austin Reaves Opened about his Relationship with…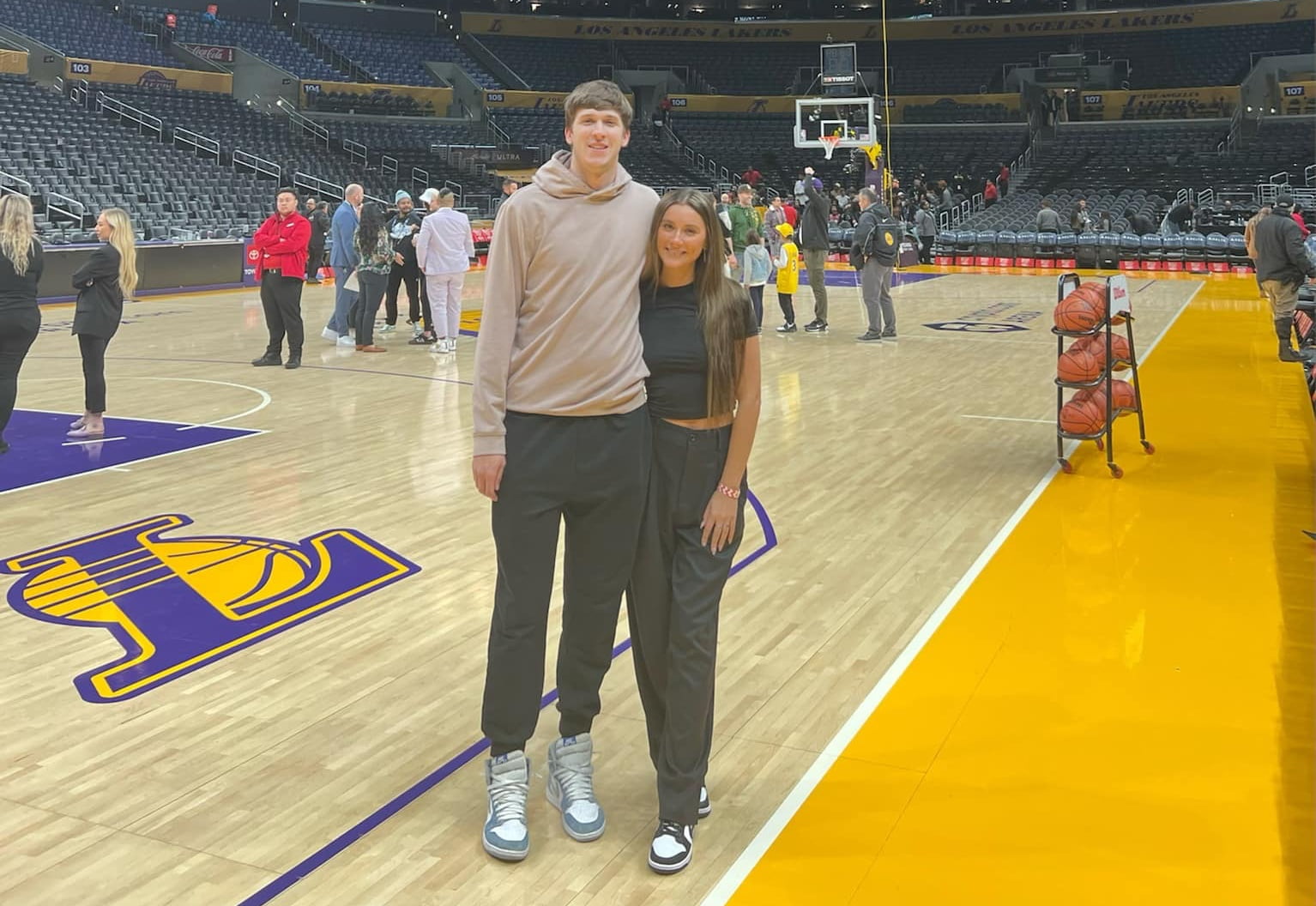 While the media circus revolves around rumored celebrity connections, Reaves has been devotedly committed to his long-term relationship with Jenna Barber. The two have been together since their formative years in Arkansas, supporting each other through thick and thin. Barber, who graduated from the University of Arkansas recently, has been a pillar of strength for Reaves as he navigates the demanding world of professional basketball.
13 year old Austin Reaves with his girlfriend ♥️ pic.twitter.com/e290Ijc0IM

— Heath (@heathstakes) March 11, 2023
Austin Reaves' Lakers Journey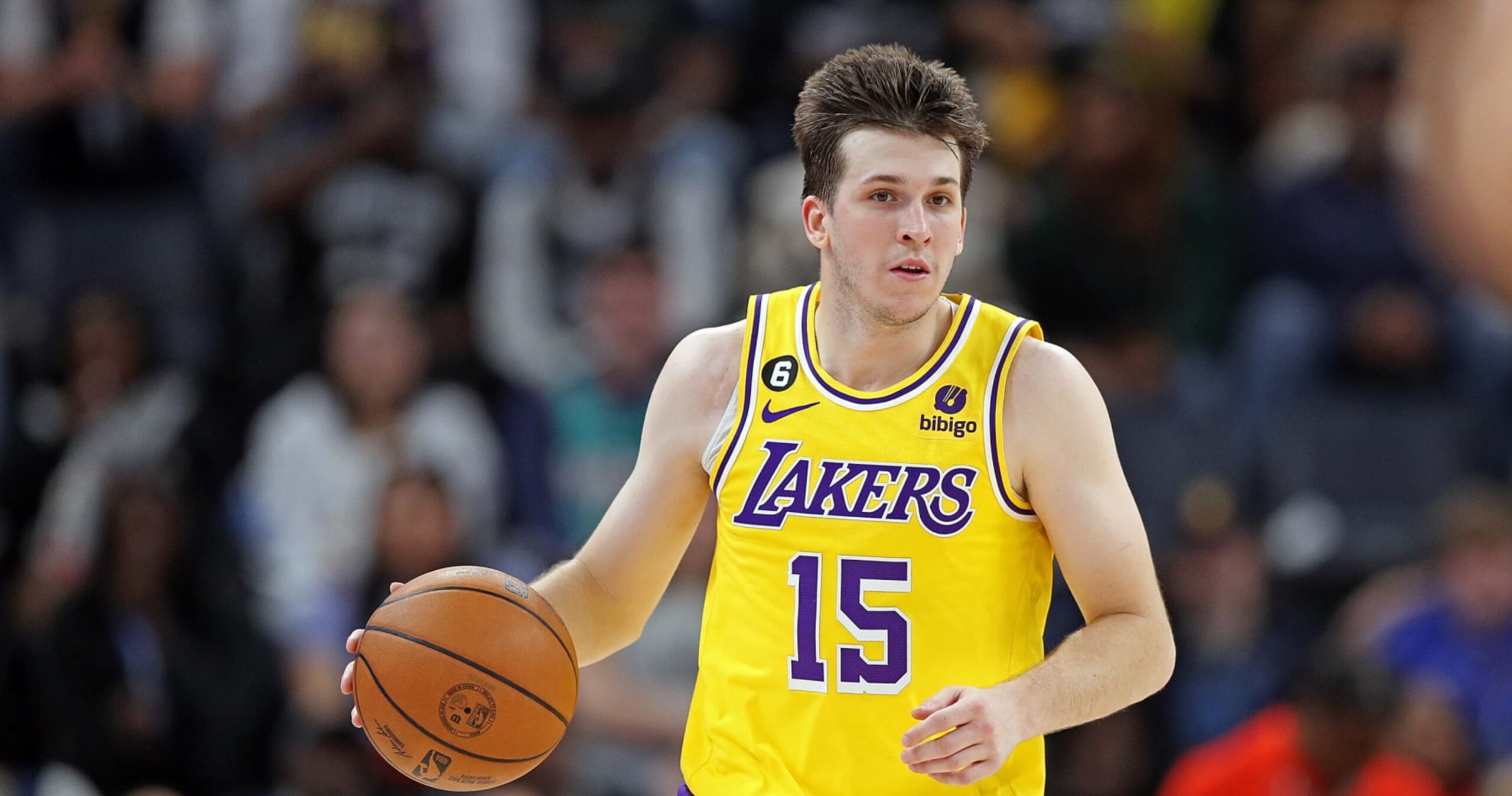 Off the court, Reaves has solidified his loyalty to the Lakers by signing a substantial four-year deal worth nearly $54 million, as reported by Spotrac. This significant contract underscores Reaves' determination to contribute to the Lakers' success.
His connection to the city of Los Angeles is evident in his decision to remain with the team, even amidst offers from other NBA contenders like Houston and San Antonio.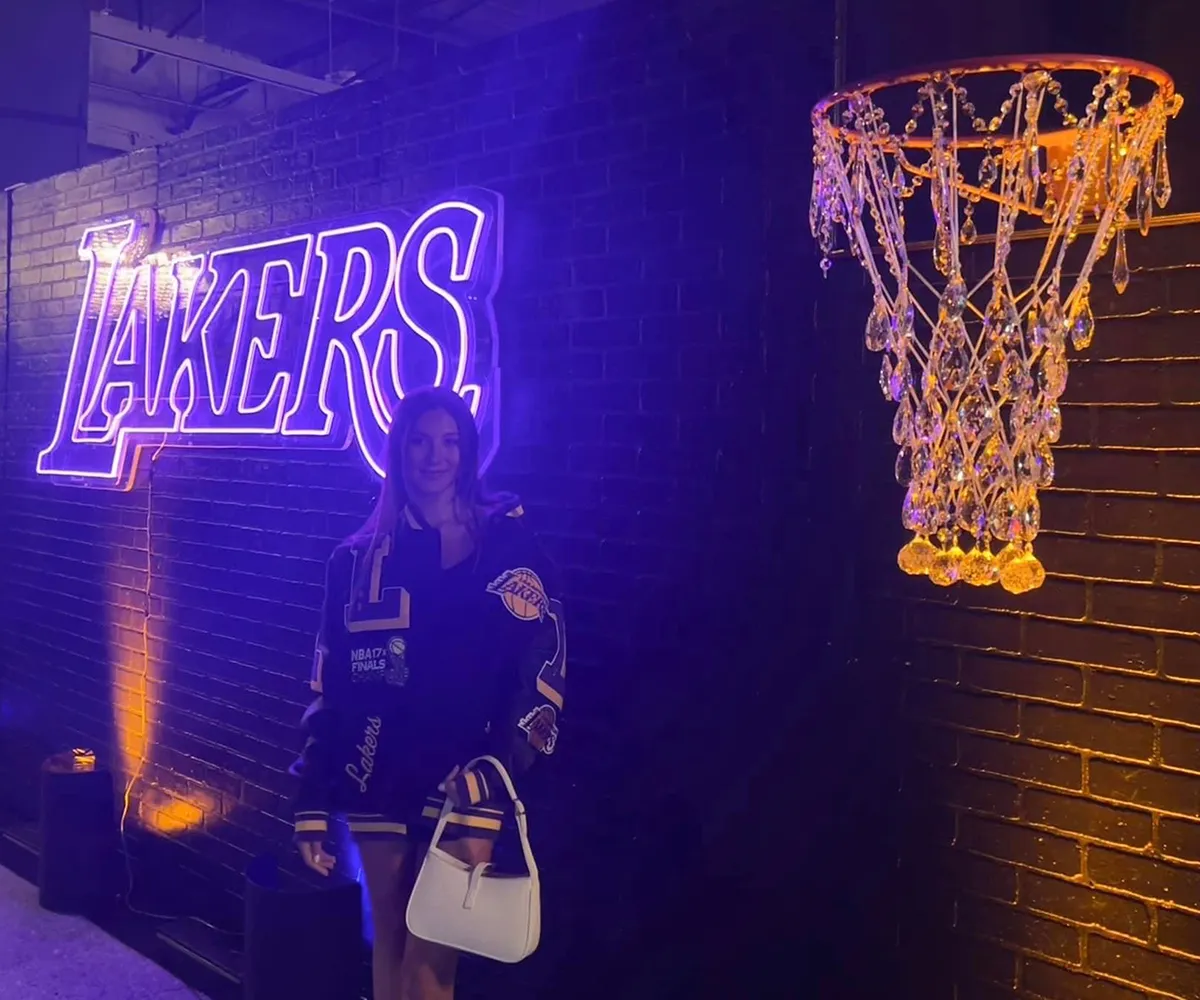 Amidst media speculation, Austin Reaves remains authentic and focused. Swift rumors have been dismissed, showcasing his commitment to his career and values.
With Jenna Barber by his side and loyalty to the Lakers, Reaves is set to make his mark in the NBA, driven by authenticity and genuine connections.