Nusret Gökçe, popularly known as Salt Bae, broke the Internet with his unique technique of seasoning his food with salt. Since then, he has opened several restaurants and many A-list celebrities have been to his outlets. He was recently in the news after he took the Fifa World Cup trophy and clicked a picture with it. Moreover, one video showed Messi hesitating in clicking a picture with him. However, nothing beats the latest news. Salt Bae recently shared a snap of a bill of £141,000 Bill ($1,72,364).
Salt Bae has 22 steakhouses located all over the world, with sites in New York, Saudi Arabia, and London. His outlets are particularly known for the tomahawk steaks wrapped in gold leaf. However, his restaurants are always under fire for the staggering prices. The recent incident occurred at Nusr-Et Steakhouse in Abu Dhabi. 14 diners reportedly ordered a large amount of food and beverages. However, they were not able to wash down their food once it came to the payment. Their bill came to 615,065 United Arab Emirates Dirhams.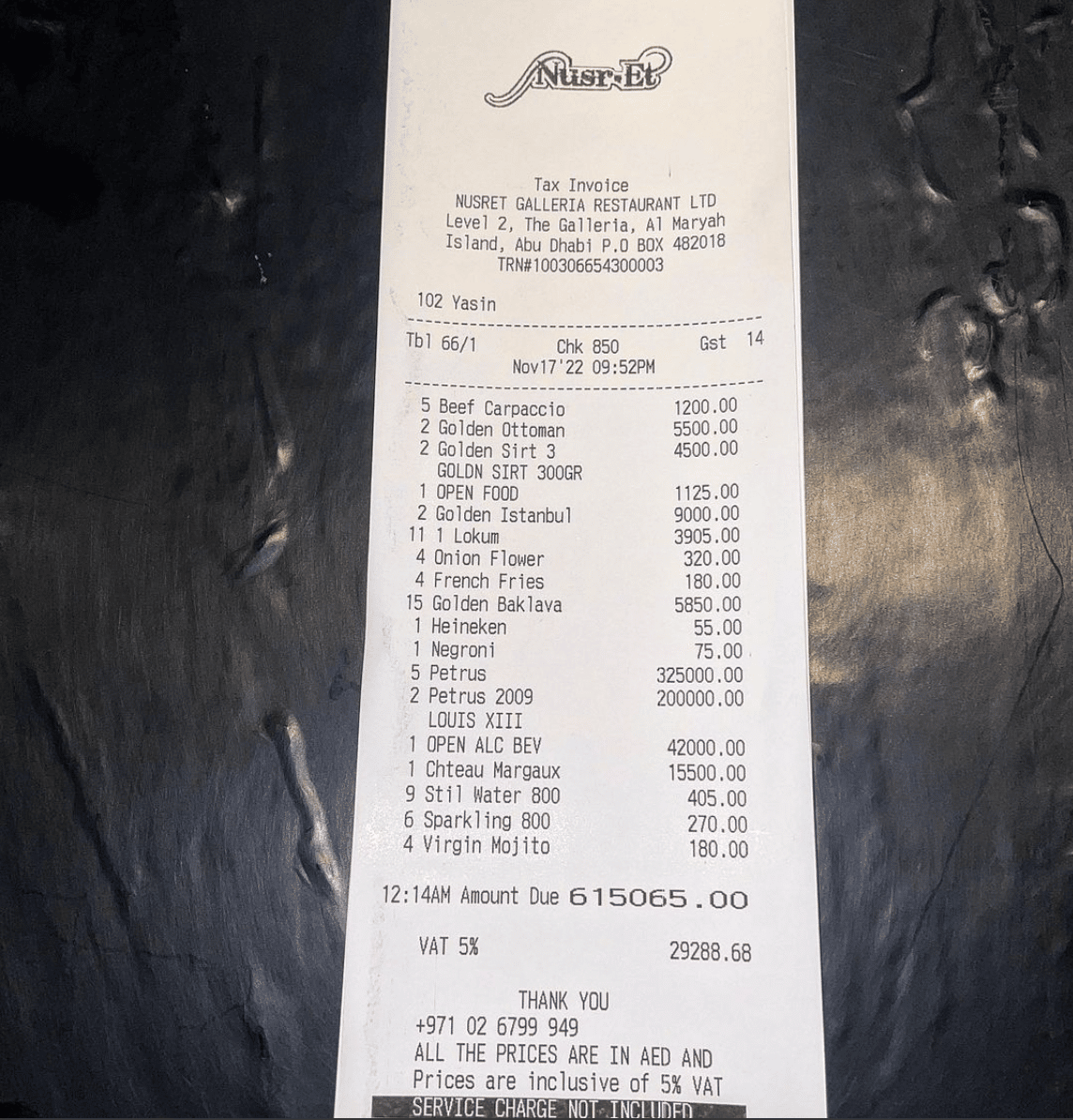 Salt Bae shares a bill of £141,000 Bill causing outrage online
Let's split the bill. Each person would have paid £10,000 ($17,892AUD and $11,928USD). Salt Bae shared the image of the bill with a caption that read "Quality never expensive." It did not take long for the Internet to tell the celebrity chef to humble down and come back to where we all live – Planet Earth. There were five bottles of Pétrus wine that ended up costing. $88,495. The bill also shows two 2009 Louis XIII Pétrus wine bottles which cost $54,400.
One disappointed user said:
If a person works for a lifetime, he cannot earn this money, this meal will not make you immortal. A person who steals the rights of others can only eat this ridiculous food
Another angry user wrote:
Your restaurant and drinks are not even close to that amount. Your meat quality ain't even as good as half the other steakhouses.
One more user said:
Humble yourself buddy, all these YouTube chefs talking s*** on your brand. Get it together bud
A person said:
Jesus and here I'm complaining about my $200 wagyu
A very disappointed user said:
This is disgusting to flaunt especially with the emergence of a global cost of living crisis….
One person quipped:
I mean, wouldn't you feel much better about feeding potentially several thousand starving children rather than satisfying your filthy rich ego?
One more person said:
Call me crazy but this just seems like the definition of a 'waste of money' paying it forward seems to be a rare flex these days. To each their own I guess.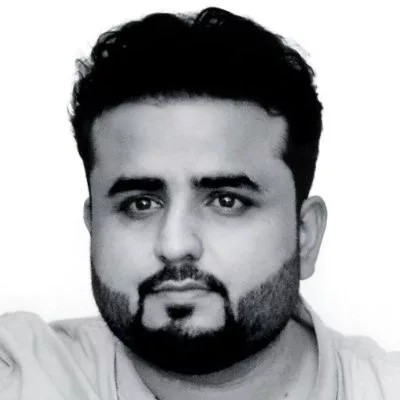 I'm a Digital Marketer & I've been working in the industry for over a decade now; I started as a blogger and then turned into an Internet Marketer.