Betty White is a national treasure. Her feisty comebacks have helped her remain a household name for eight decades, and her talents in Hollywood only scratch the surface of the wonder she is. White has accomplished a lot in both her professional and personal life. Learning more about her made us love her more.
1. To invite a Black guest star, she sacrificed her show.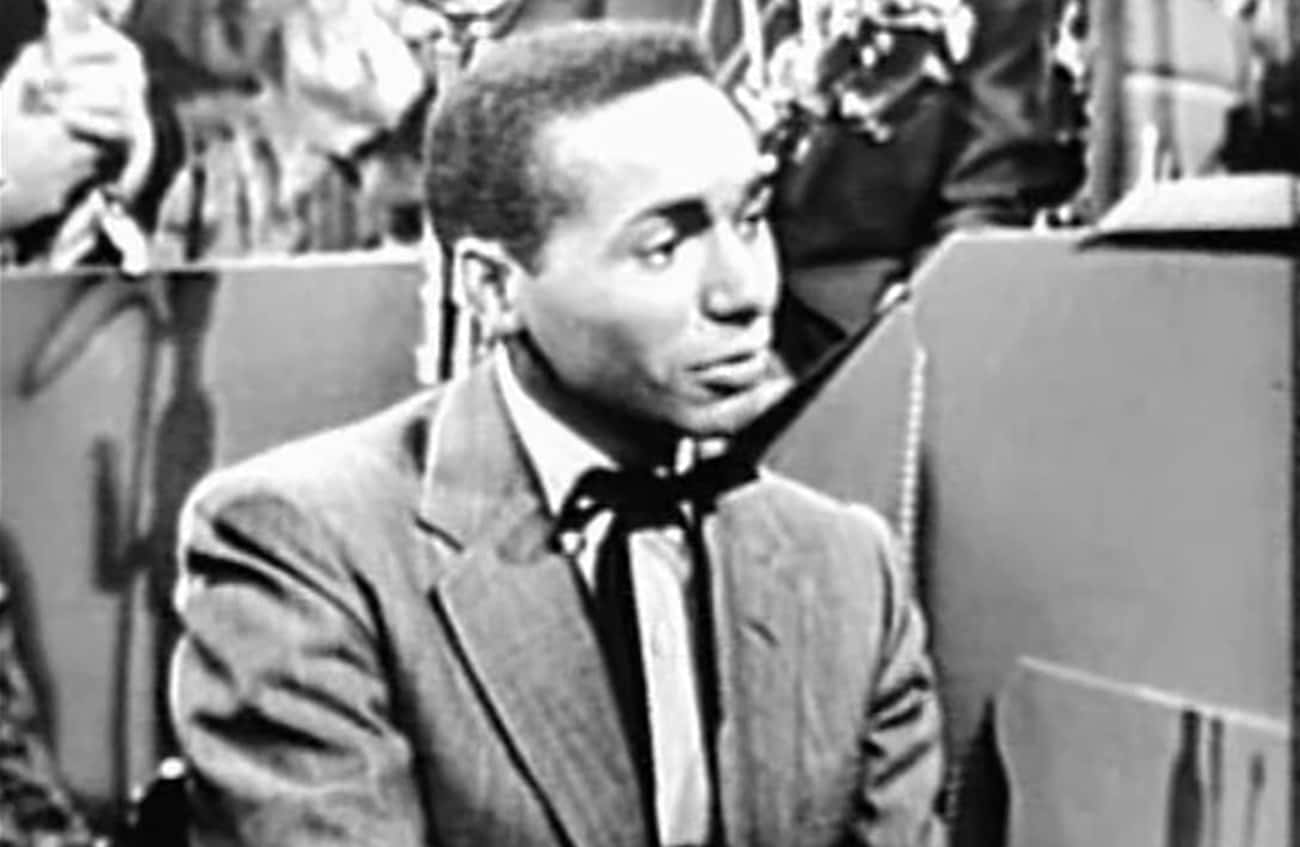 White's career took off in the 1950s and she was given her own TV show. The Betty White Show is known as Life With Elizabeth. When Arthur Duncan, a Black tap dancer, and entertainer, was added to the show, the run was cut short. The sitcom was heavily criticized by viewers in the South.
White apologized when she was asked about the issue that some viewers were having with Duncan's presence on the show. "I'm sorry. Live with it," she said. After only two years, the show was canceled.
2. During WWII, she volunteered to deliver supplies to the military.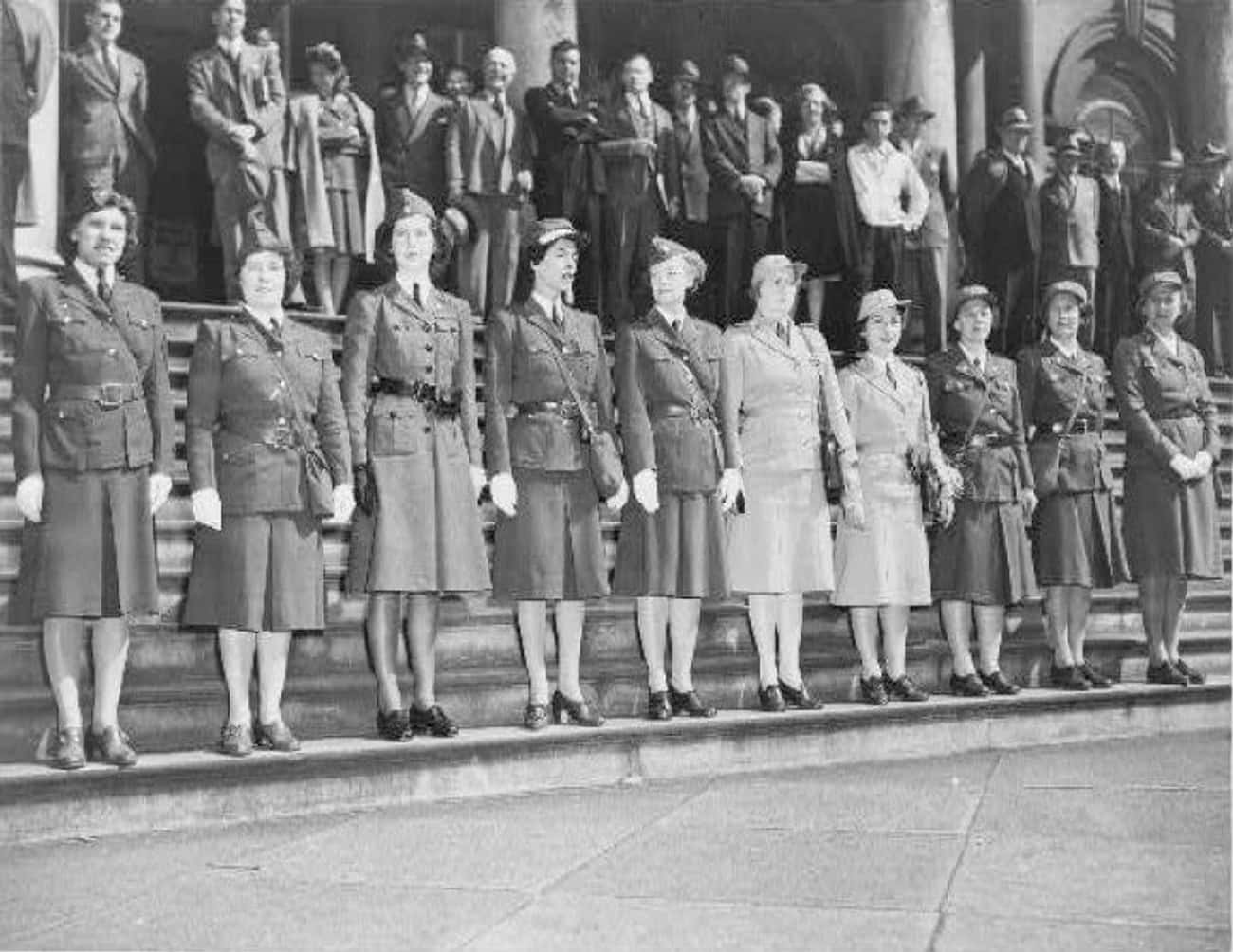 White was also a help in WWII, despite being a Hollywood hero. When the US entered the war, she put her hopes of becoming a famous person on hold.
White was a volunteer for the American Women's Voluntary Services. She may have given her talents to the cause by performing for soldiers before they were deployed.
She said during the volunteering "It was a strange time and out of balance with everything."
3. White holds the record for longest T.V. career.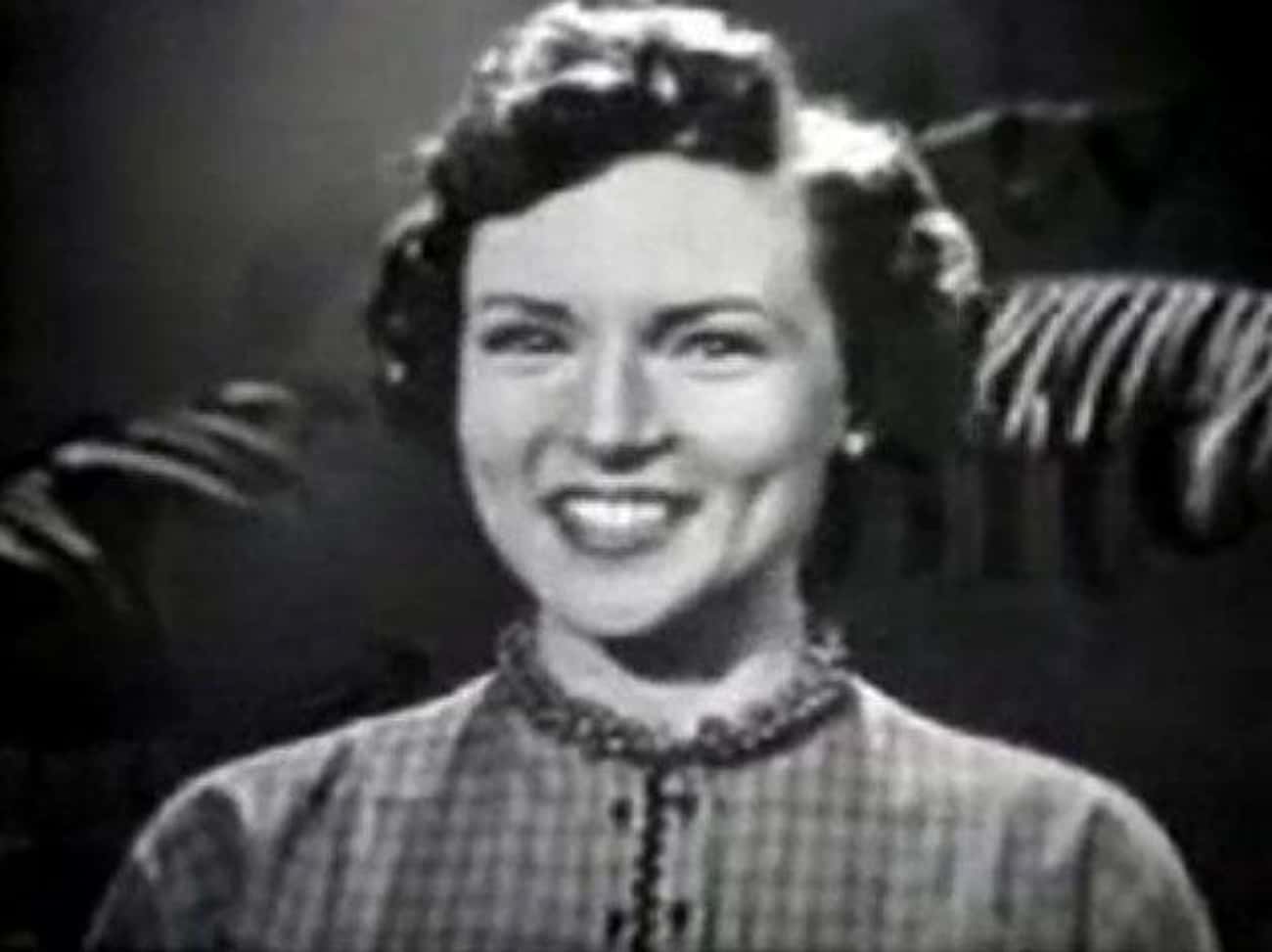 White's career in the entertainment business began when he was 17 years old. She was fresh out of high school when she got her first job as an assistant at a local TV station, but she got her big break when she starred in Life With Elizabeth. She went on to star in The Mary Tyler Moore Show and The Golden Girls. One of her most recent roles was as a voice actor in Toy Story 4.
White came to the scene in the late 1930s. She holds a Guinness Book of World Records record for the longest TV career in history. Her career began in 1939 and ended in 2015, but only one actor has come close to it.
4. In six different decades, White has been nominated for an Emmy.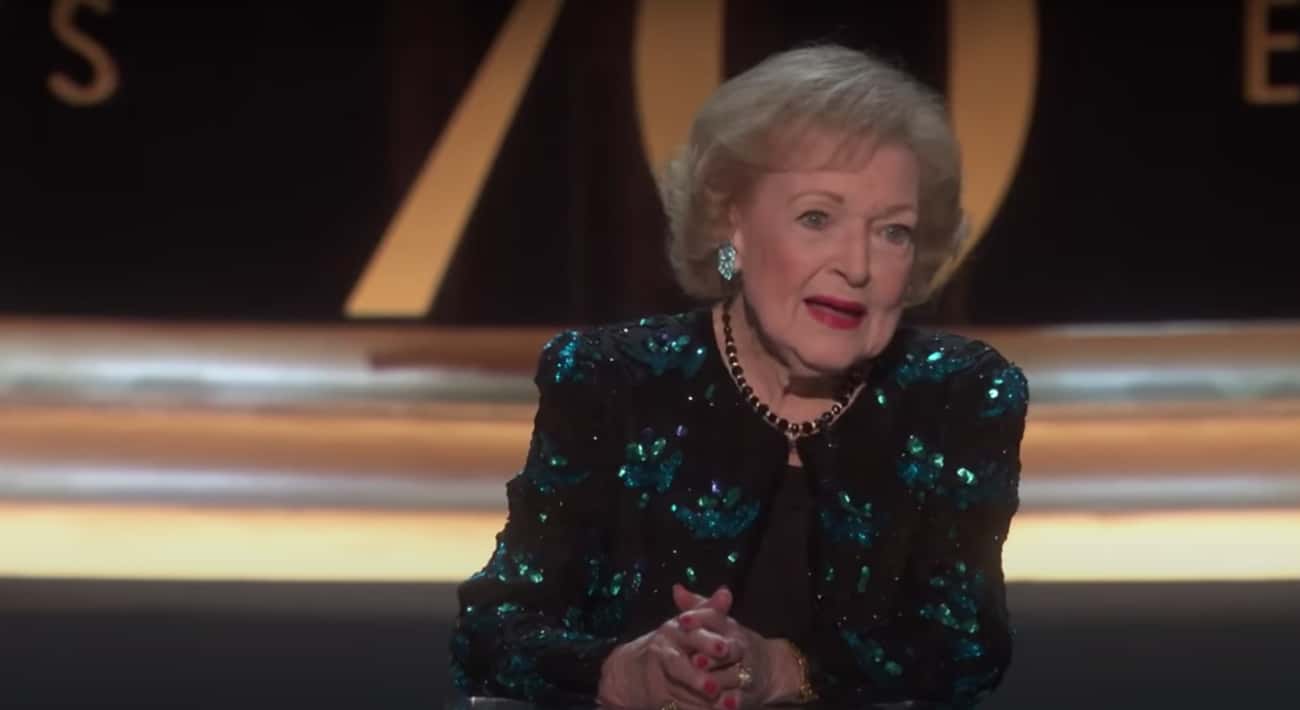 White has received some of the highest honors any actor can receive over the course of her eight decades in Hollywood. She has been nominated for 21 Emmys and one honor. She's been nominated for her roles as a supporting actress, lead actress, guest actress, and host for many of the projects she's been involved with.
White has won five times for her work on The Mary Tyler Moore Show, The Golden Girls, The John Larroquette Show, and Saturday Night Live. She was a member of the Comedy Hall of Fame in 1995. White has had a long and fruitful career, but this number of nominations has put her in a league of her own. She's been nominated for an Emmy in six different decades.
5. Her age is more than Mickey Mouse and sliced bread.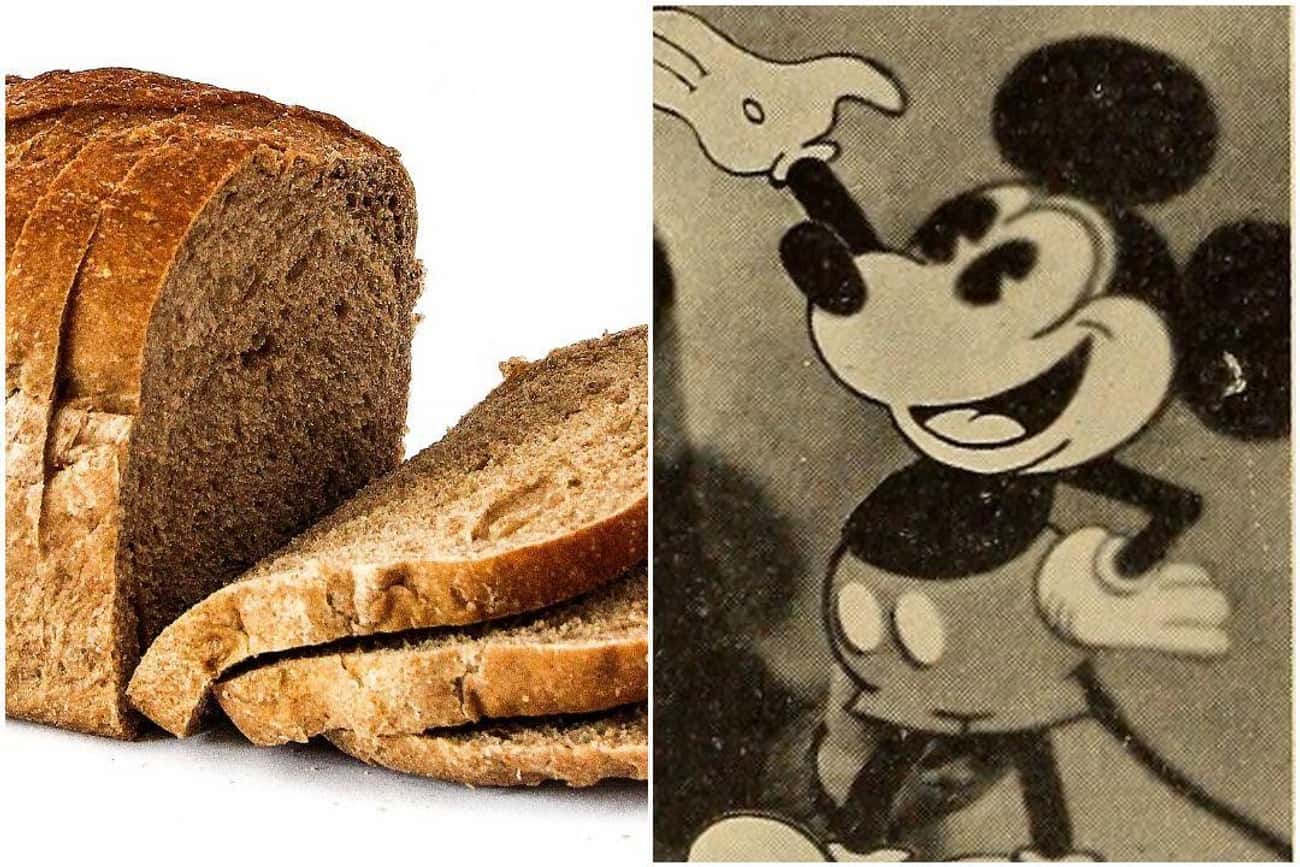 White is a national treasure, and her old age hasn't slowed down her Hollywood career. White has made many guest visits on hit TV shows since her success boomed again during The Golden Girls, she has also starred alongside some of the greatest actors of the age in films over the past few decades. It can be difficult to remember how long the icon has been around, as she may play the "grandma figure" in many of these appearances.
She is older than Mickey Mouse and sliced bread because she was born in 1922. The first appearance of Mickey Mouse was in a cartoon. Walt Disney and his cartoon mouse went on to dominate the market despite the initial screenings being complete duds.
After Mickey, sliced bread was sold in stores. A bakery in Missouri put the first bag of sliced bread on the counter. Sliced bread is used as a point of reference for how ground-breaking a new invention is.
When these staples first came out, White was just 6 years old.
6. To donate the proceeds, she started a clothing line.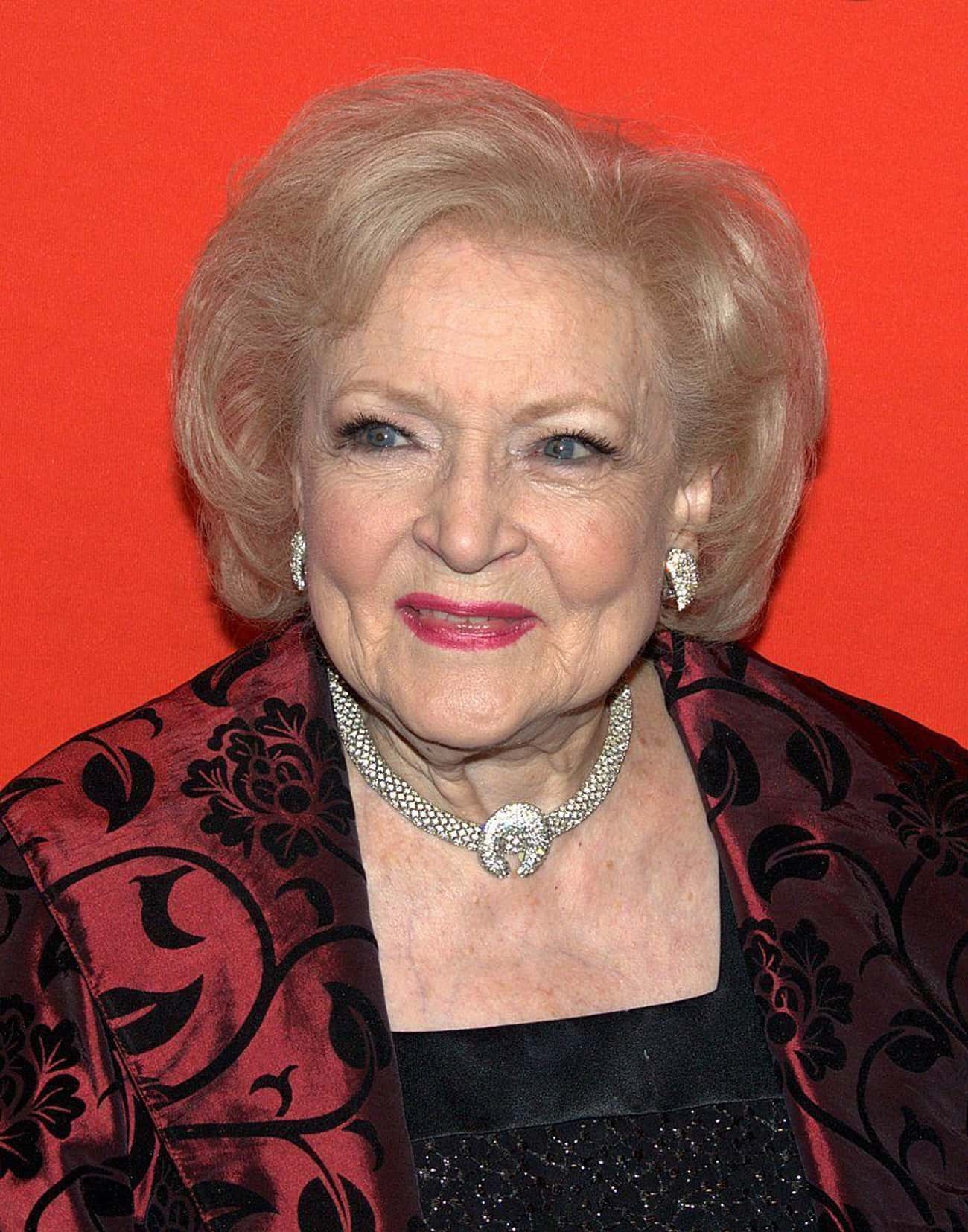 White created a clothing line with JerryLeigh Apparel at the age of 88. She wasn't exactly designing any of the clothing herself, so she wore her likeness in the line of T-shirts and hooded sweatshirts. White made sure a portion of the proceeds were put to good use. She gave them to her favorite charity, the Morris Animal Foundation.
7. White possesses a handwritten copy of John Steinbeck's Nobel prize acceptance speech.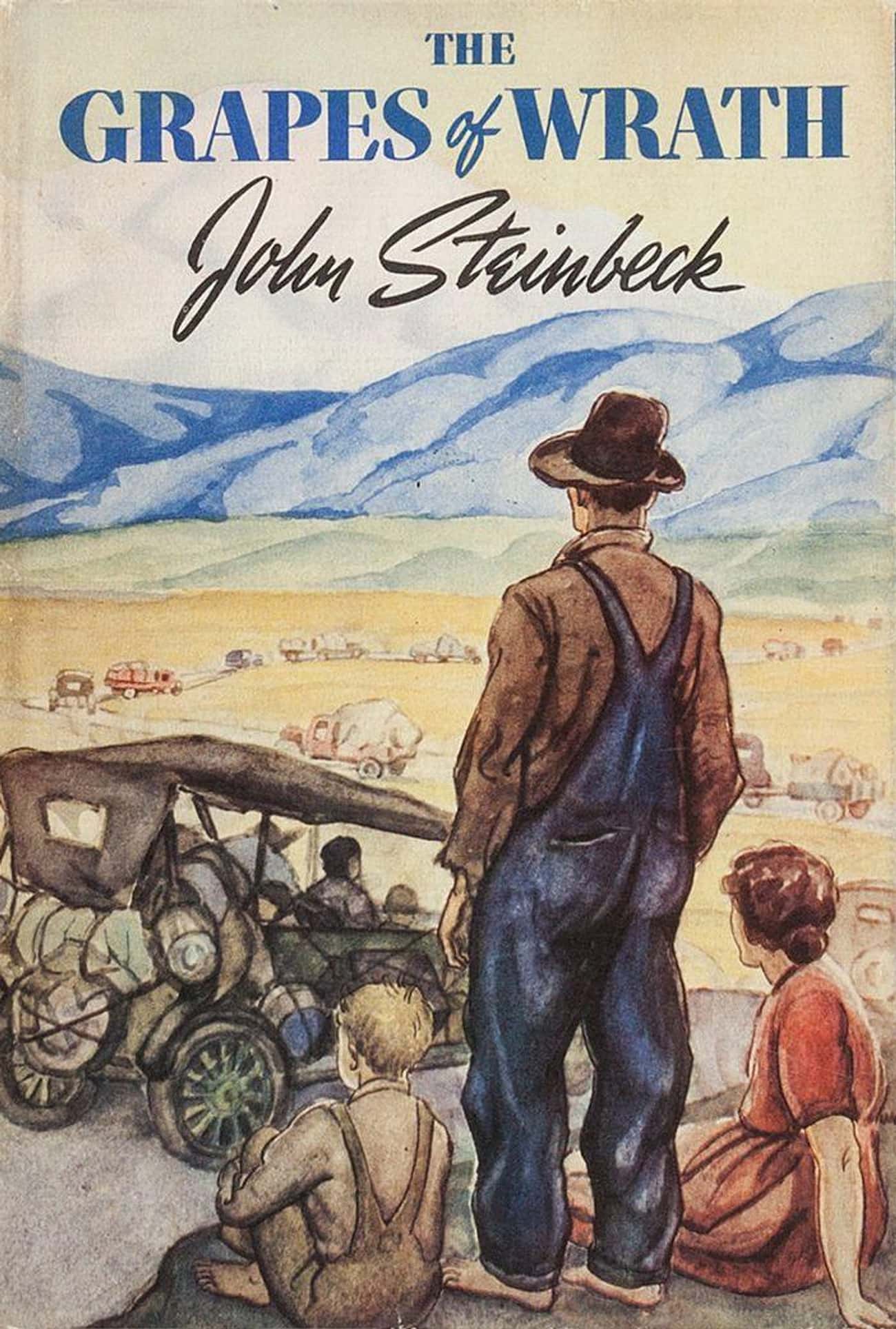 Of Mice and Men and The Grapes of Wrath were written by American author John Steinbeck and are still read in high school classrooms. The famed author received the prize for his realistic and imaginative writings, combining as they do sympathetic humor and keen social perception.
When an author wins a prize, they are asked to give an acceptance speech. White has a handwritten first draft of that speech. White and Steinbeck were friends through their spouses Allen and Elaine, who attended Yale University together and had remained friends through the years, with that friendship extending to their significant others. Betty said "He gave [the speech] to Allen one year for his birthday. I have it framed and hanging in my house."
8. Her meeting with the Queen's mother was quite funny.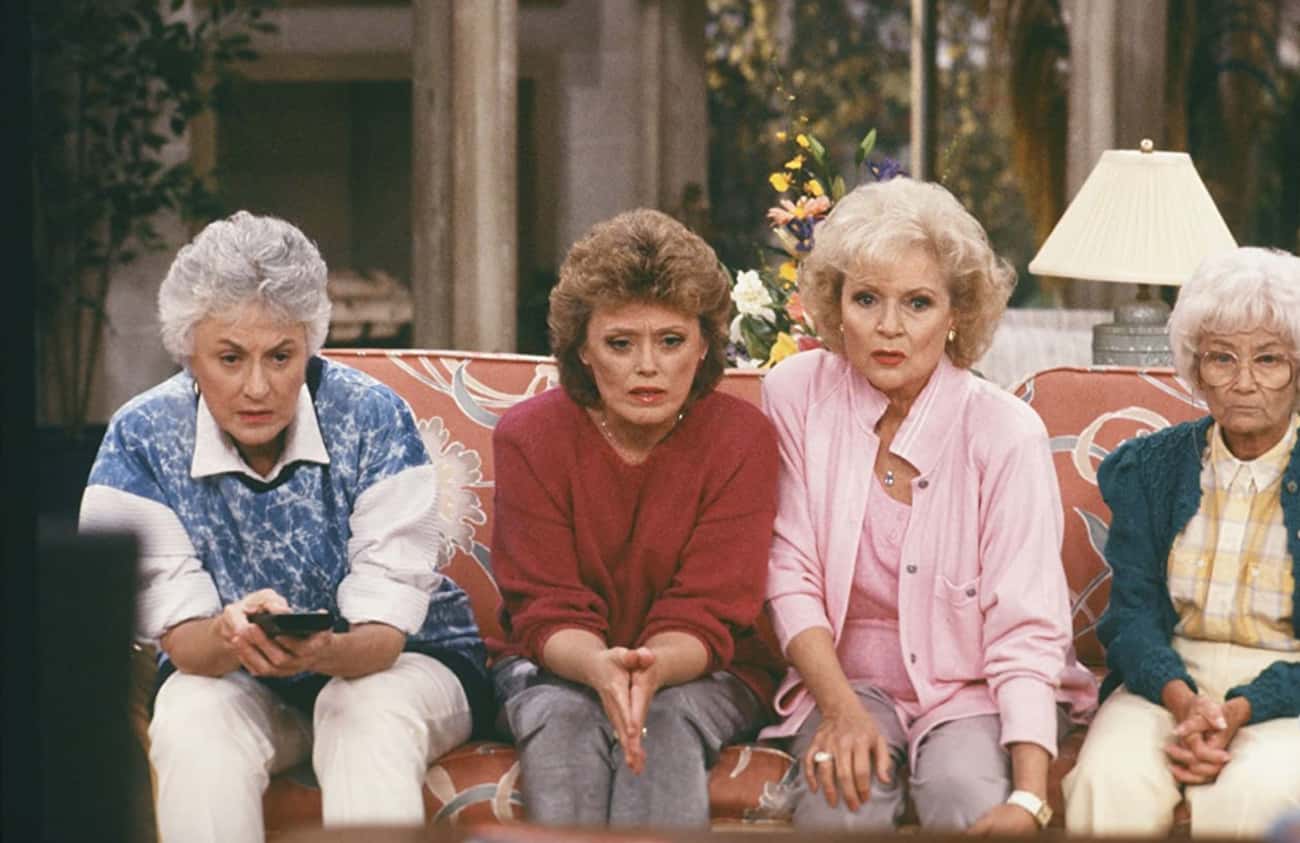 Two extraordinary women are Queen Elizabeth II and Betty White. Being successful into their 90s looks easy. Fans would like the two powerhouses to be girlfriends, but it doesn't seem to be the case. They had a tender moment in the 1980s.
Queen Elizabeth II's mother was a huge fan of The Golden Girls. Being the Queen Mother comes with perks, so the gang was invited across the pond for a special performance, which aired on the BBC and consisted of two conversations from the hit sitcom. The ladies had to "censor a few things for the queen" according to Bea Arthur.
The queen and her mother thoroughly enjoyed the show. White stated "It was very exciting. Queen [Mother] was lovely. We were told not to address her unless we were addressed. She was up in a box and she came down on stage after with Princess Anne. She said, 'Lovely, pretty girls,' and I said, 'Not bad bodies,' and she said 'Oh, no, not bad bodies!'"
9. Betty initially wanted to be a zookeeper.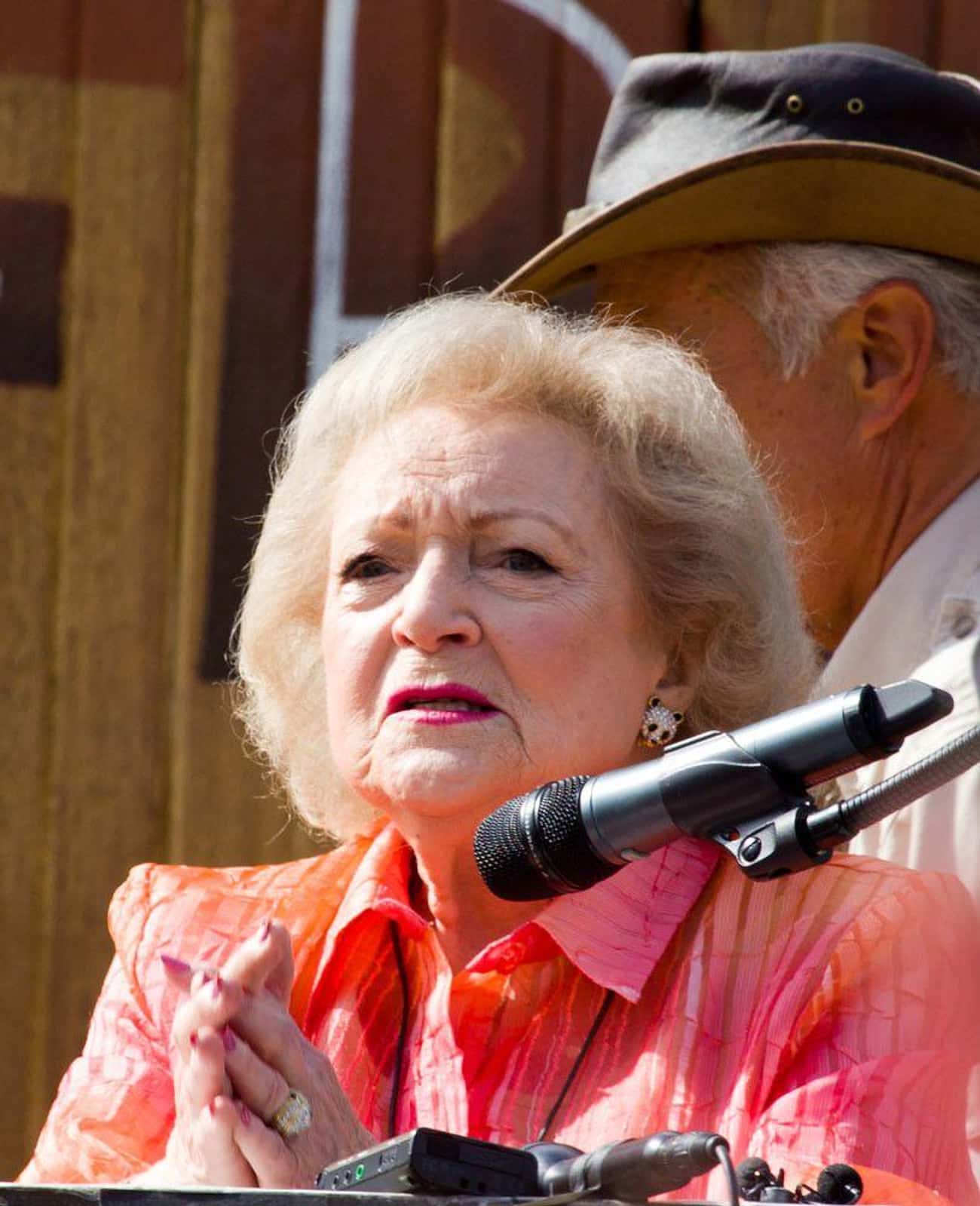 It's no secret that the beloved White is an animal lover. She loves to visit the local zoo whenever she can, and her favorite charity is the Morris Animal Foundation. Over the years, she has continued to be an advocate for zoos, even though many have debated on their morality.
White mentioned "Humans have already taken their habitat; many species have no wild habitat anymore. So what the zoos do… is work not only with the captive animals but also with the dwindling populations in the wild… In many cases, species are still around that would not be without zoos." The US Forest Service made her an "honorary forest ranger" because of her love of animals.
10. Betty White was married three times.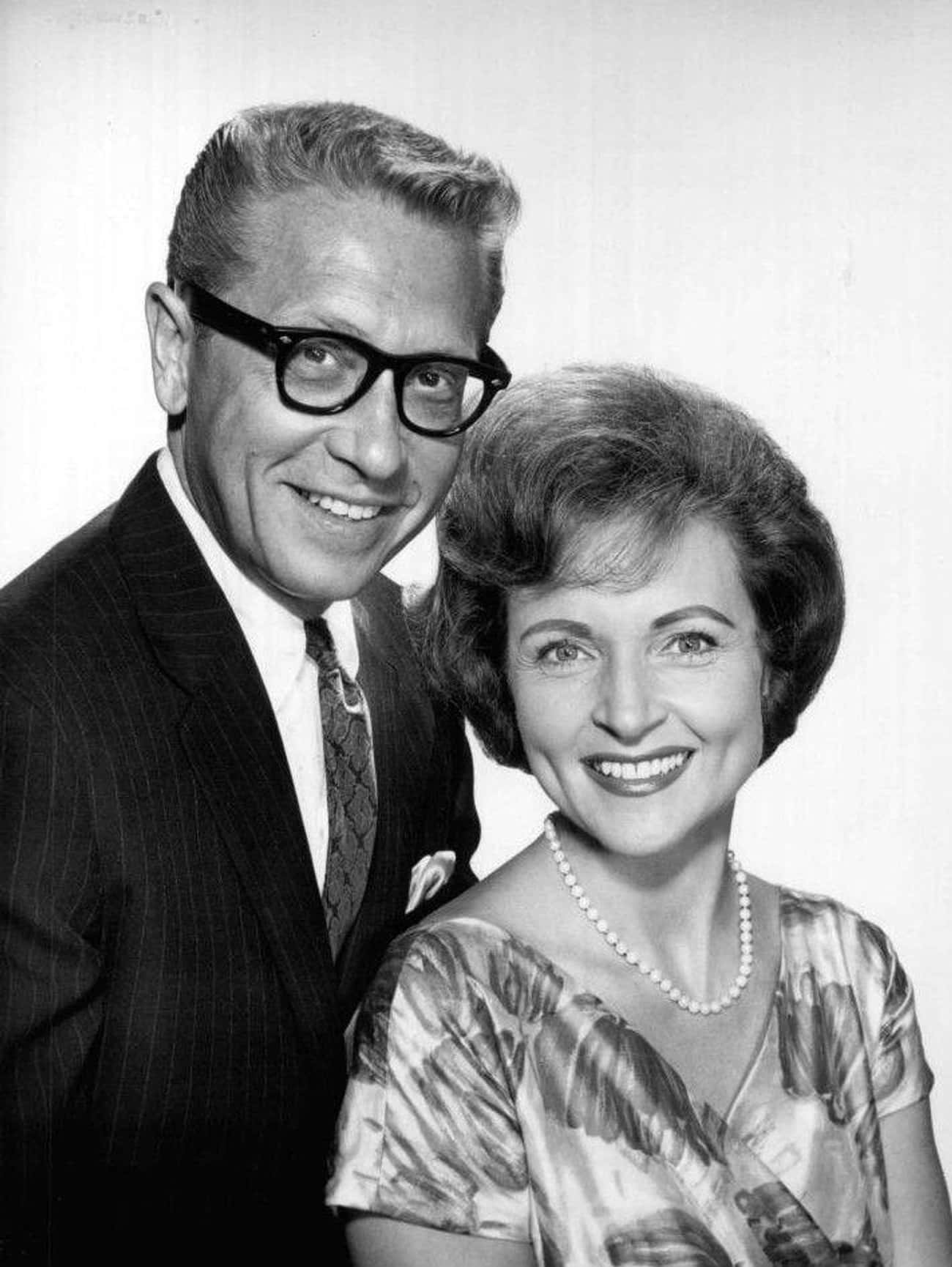 White hasn't always been a single lady, which may be lost on the younger generation of White's fans. She's been married three times. Her first husband was a US Army pilot named Dick Barker. After the war, the couple moved to Ohio and White realized she wasn't cut out to be a farm wife. Their marriage lasted eight months.
White and Lane Allen were married less than two years later. White refused to give up her dreams of working in Hollywood after the couple had two good years. Just before her career really took off, the two divorced.
The legendary actress finally met her match when she was on a game show. After a year of denying her feelings, she finally caved and accepted Allen's proposal. She attributes her wariness to being involved in two failed marriages. After 18 years of marriage, the two were happily married to each other, but the other passed away from stomach cancer. White said about her marriage "I made two mistakes before Allen, but the love of your life doesn't come along in every life, so I am very grateful that I found him."
11. In 1995, White was the honorary Mayor of Hollywood.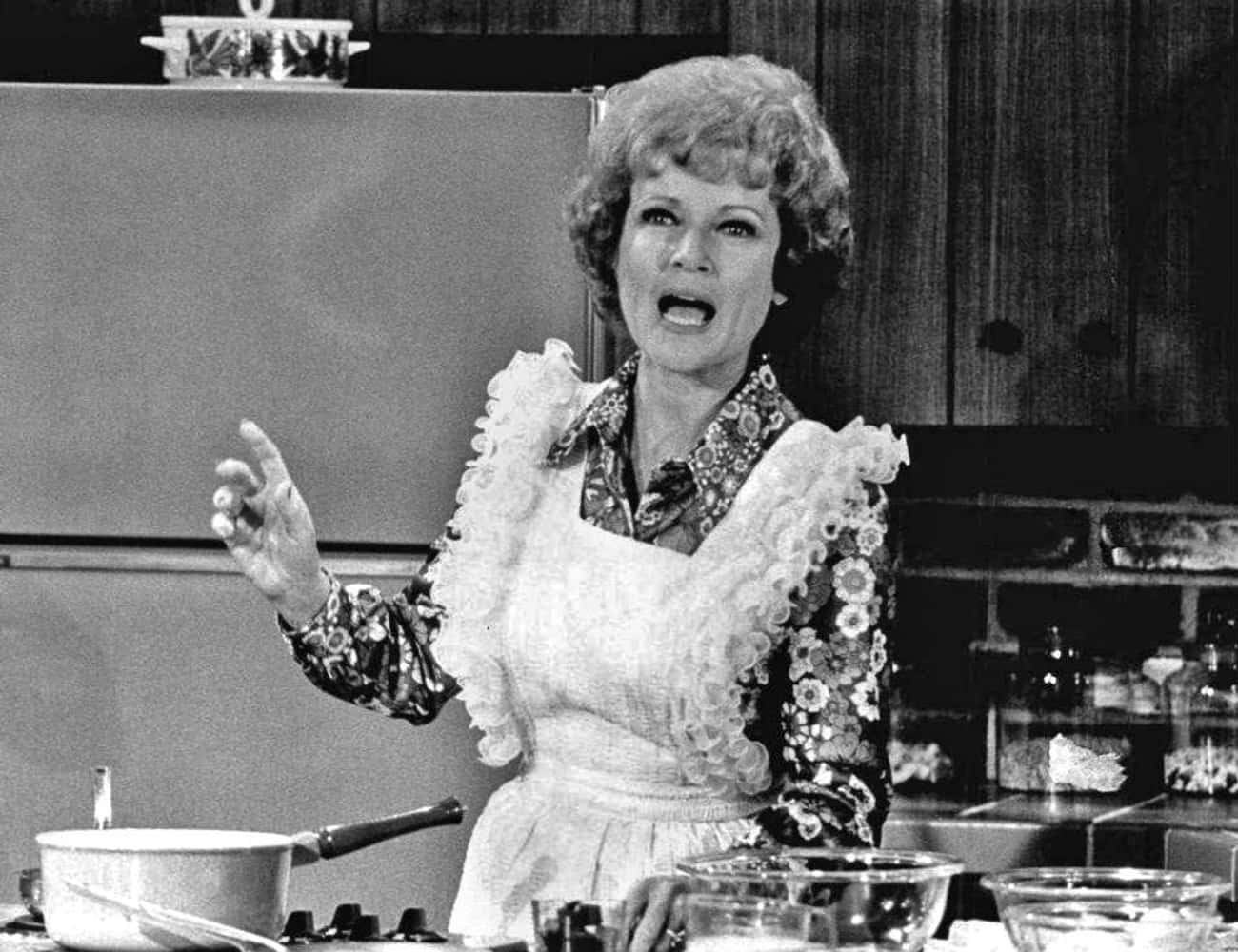 In the 1930s and '40s, celebrities were given the honor of serving as "honorary mayors" of Hollywood. Whoever was elected would advocate for public services and shed light on issues in the Hollywood spotlight that may have otherwise fallen to the wayside.
White joined Will Rogers, Hugh Herbert, and Johnny Grant in winning this honor. Some stars held the position for a long time, while others only held the position for a day. Even though the people spoke, White came out to do her due diligence on the city of Los Angeles.
12. On the show The Golden Girls, Bea Arthur, and Betty had feuds the whole time.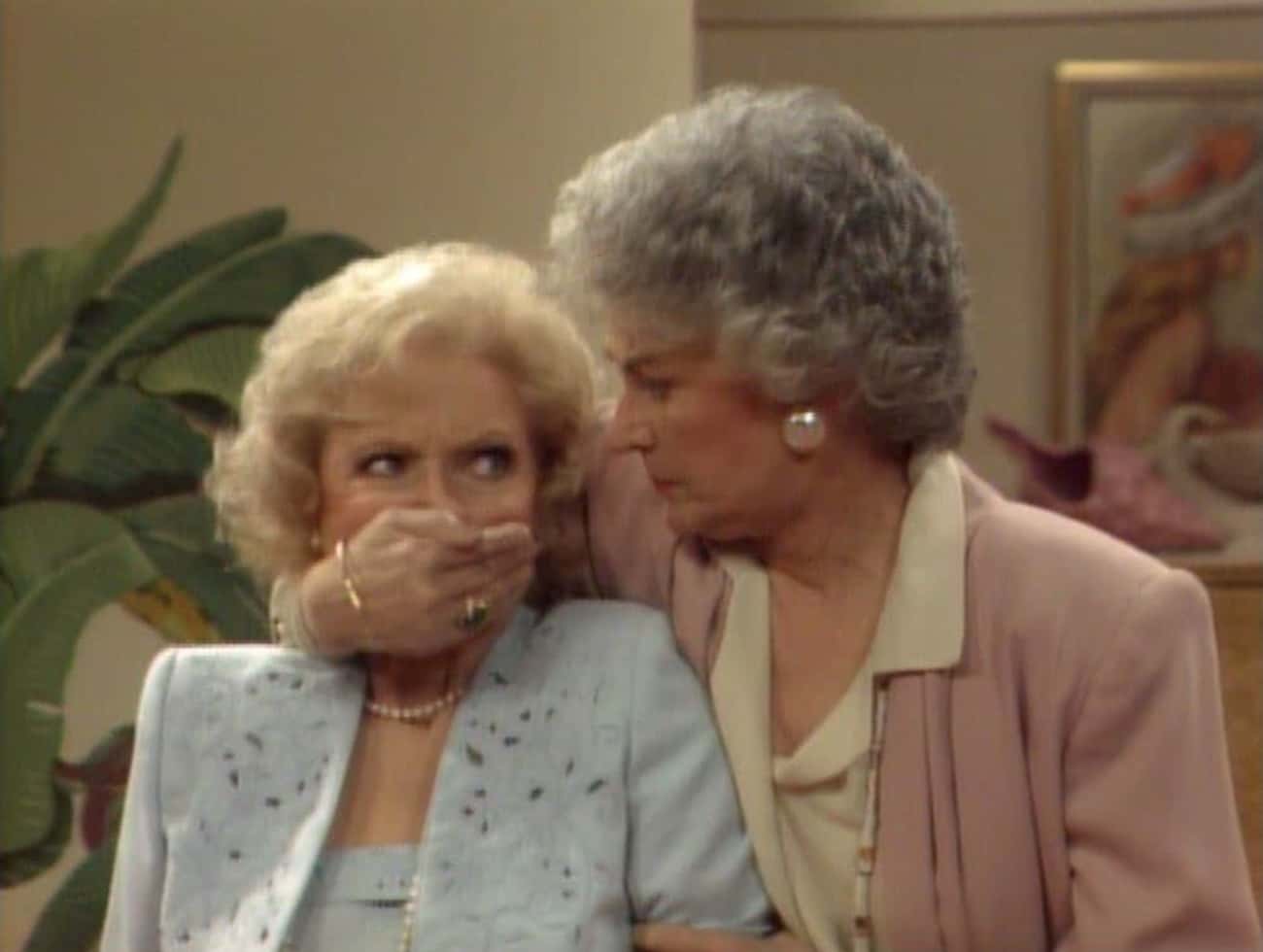 Being on the show wasn't all fun for White. Sometimes the women on the show went after each other, and it appears that no feud was quite like the one between White and Arthur. White's tendency to chat with the live audience during filming breaks was one of the things the two butted heads over. White even stated "She found me a pain in the neck sometimes. It was my positive attitude – and that made Bea mad sometimes. Sometimes if I was happy, she'd be furious!"
On behalf of his late mother during an interview, Arthur's son made a comment "unknowingly carried the attitude that it was fun to have somebody to be angry at." He even shared the possibility of the whole rift caused due to White's Emmy win for the role she had in the show. He then added "My mom was the real deal. I think she felt she was more of an actress than Betty. Mom came from Broadway. Betty starred on a game show at one point."