Hunter x Hunter Chapter 401 release got postponed because of mangaka's poor health. The last chapter was released on December 25th, 2022.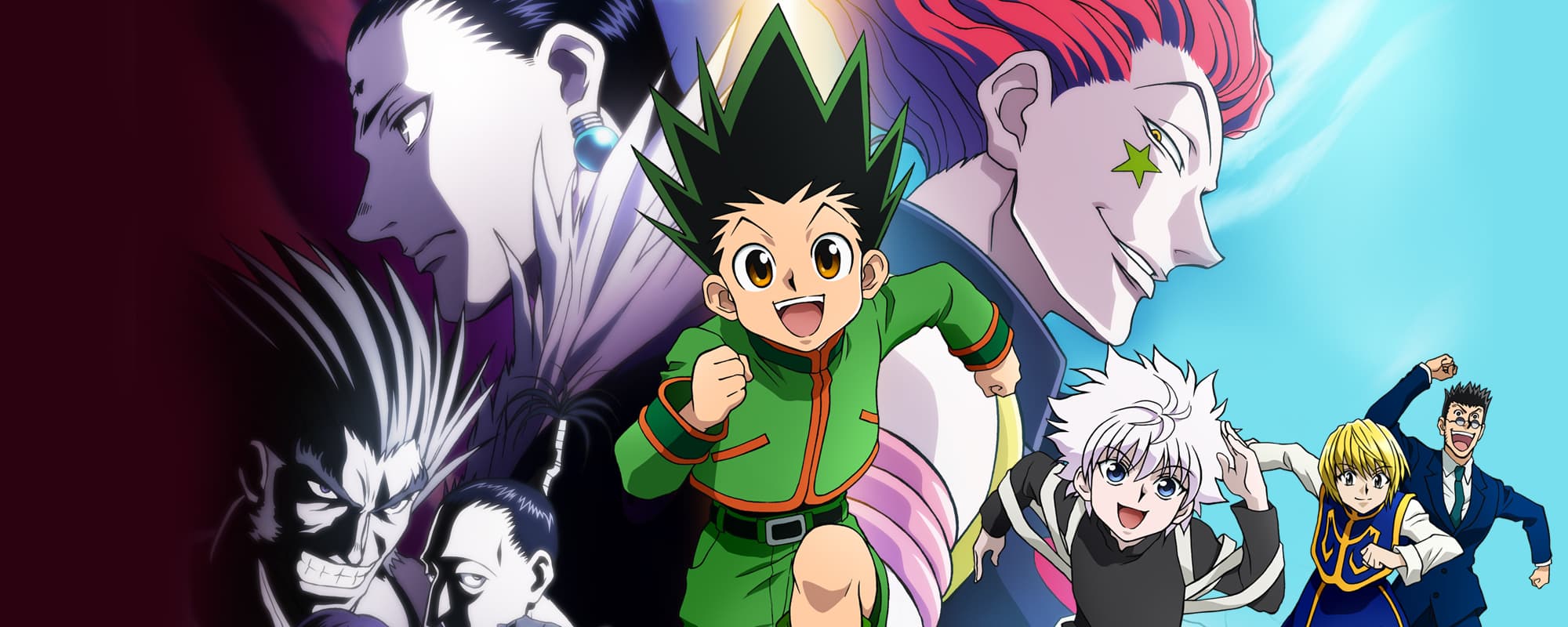 Hunter X Hunter Manga and Anime
Hunter x Hunter is a Japanese manga series of adventure, fantasy, and martial arts genres. The mangaka of the series is Yoshihiro Togashi. It began serialization in March 1998 by the famous publishing company Shueisha.
It is published in Shueisha's shōnen manga magazine Weekly Shōnen Jump. It is known for its extensive world-building and character development.
This may be a bit controversial but I think the Hunter x Hunter manga is quite good

— Larkin | Thank you Miura (@Muskaart) October 19, 2022
Ever since 2016, the series has been on a prolonged hiatus from time to time. So far, the series has 400 chapters collected in 37 tankōbon volumes. The series also caught the eye of the Nippon Animation production house and was made into an anime series totaling 240 episodes, and two animation films were also made.
The first anime series started airing from 1999 to 2001 and has 61 episodes. Later 30 original animation videos were also produced from 2002 – 2004. A second anime series was aired from 2011 – 2014 and consisted of 148 episodes.
I bit the bullet and started watching Hunter x Hunter. Twenty episodes in so far, it's been fucking awesome.
I know new issues of the manga will be starting up again soon so it seemed like good timing.

— AlphaOmegaSin (@AlphaOmegaSin) September 21, 2022
Viz media house has been licensed to publish manga in North America since 2005. The series is considered to be one of the best-selling mangas of all time, with 84 million copies in circulation as of July 2022.
Plot
The series revolves around Gon Freecss, who lives on Whale Island and is believed to be an orphan. However, he soon discovers that his father, Ging Freecss, is alive and an accomplished hunter.
Hunters are people with special licenses to hunt for rare monsters, secret treasures, and even other humans. Gon then leaves his home in order to take the Hunter Examination and become a hunter, just like his father. He hopes to meet his father one day.
In the examination, Gon meets fellow hunter aspirants Kurapika, Leorio, and Killua Zoldyck. After extensive examination and facing many obstacles, Gon, Kurapika, and Leorio pass the exam. Killua Zoldyck kills another participant, fails the exam, and runs away in shame.
The later part of the series follows Gon and Killua fighting in the heavens arena to improve their abilities and gain monetary rewards. After successfully finishing the arena they play Greed Island, an expensive and very rare video game. They collect rare artifacts and try to meet Gon's father.
Hunter x Hunter Chapter 401 release date and spoilers
So far, the exact date of release for the chapter has not yet been announced by Shueisha. However, Yoshihiro Togashi, the mangaka, has announced on Twitter that Hunter x Hunter chapter 401 has already been completed, but the form of publication is yet to be determined.
Maybe the publication house is holding out for more chapters to be completed before officially announcing anything.
No.401完成。

制作体制は固まっていませんが、
机での作業時間が少しずつ
増えて来ただけでも嬉しい。 pic.twitter.com/q5vdUqIAFF

— 冨樫義博 (@Un4v5s8bgsVk9Xp) March 9, 2023
This happened before when Togashi had announced the completion of a certain chapter, and the publication house only announced it months later. Based on this, we can make assumptions that the publishing house will probably take at least 3 months before publishing the Hunter x Hunter chapter 401.
What to expect from Hunter x Hunter Chapter 401 – Predictions and how to read online
Many fans were left in shock after the cliffhanger in the previous chapter. At the end of the chapter, it is revealed that Kurapika is part of Prince Tubeppa's security team.
It is yet to be determined what his plans will be. He is probably there to recover the last of the scarlet eyes that the fourth Kakin Prince Tserriednich Hui Guo Rou holds.
Hunter x Hunter chapter 401 may also shift back the focus on Kurapika and maybe more updates on the Phantom Troupe trying to find Hisoka. The manga is getting more and more exciting, and this is making the fans more eager for any spoilers they can find. Unfortunately, no new spoilers are available for the chapter as of yet.
It can be available a few days prior to the official release date. It can be found on online forums that usually have anonymous users, such as Reddit, Twitter, and 4Chan, to name a few.
Hunter x Hunter 400

We returned to the plot of the princes and Melody is going to star in the following chapters and I am glad that Togashi continues to give importance to lifelong characters❤️

Kurapika is back 🥹🥹#HxH400 #HunterxHunter400 #hxh #HunterxHunter pic.twitter.com/fCaM5OLm8Q

— Kevin 🌾 #TeamGojo | HxH 401 (@Kevinqp7_) December 24, 2022
Meanwhile, you can read the chapters on the Shonen Jump app on a subscription basis. The first and latest three chapters are available to read on Viz Media's Hunter x Hunter official website.
Keep following the Hiptoro site for updates on upcoming manga, anime, and Hunter x Hunter chapter 401.