On Hollywood Boulevard in Los Angeles, a homeless man had built himself a fully functional home, complete with a garden and an electricity generator. The man is brazen about his construction of the home.
The man, who identified himself only as "Q," built the shed on wheels out of old planks of wood salvaged from construction sites. He did this because he felt that the city's options for temporary housing were comparable to those of concentration camps.
The man said that the makeshift home, which was set up on the public sidewalk and stood on top of car batteries, and was decorated on its exterior by various plants, was an improvement from the tent that he had been living in previously.
Other structures that homeless people in Los Angeles have built recently, like a ten-person tent with a working washing machine, go with the ugly wooden structure they have built.
You can often find sagging tents, rusty RVs, and makeshift buildings along Hollywood Boulevard, Venice Beach, and in the shadow of City Hall.
Q, who was born and raised in Kansas City, has been a resident of the city for a few years and has been seeking refuge in the shed he built alongside the sidewalk for a few months now.
'There's probably better places than this, but I don't think I'm bothering anyone here,' he said.
Q stated that he had been offered temporary housing but turned it down, claiming that he prefers his makeshift home because it "empowers" him. He says that the other options make him feel like he is living in a concentration camp.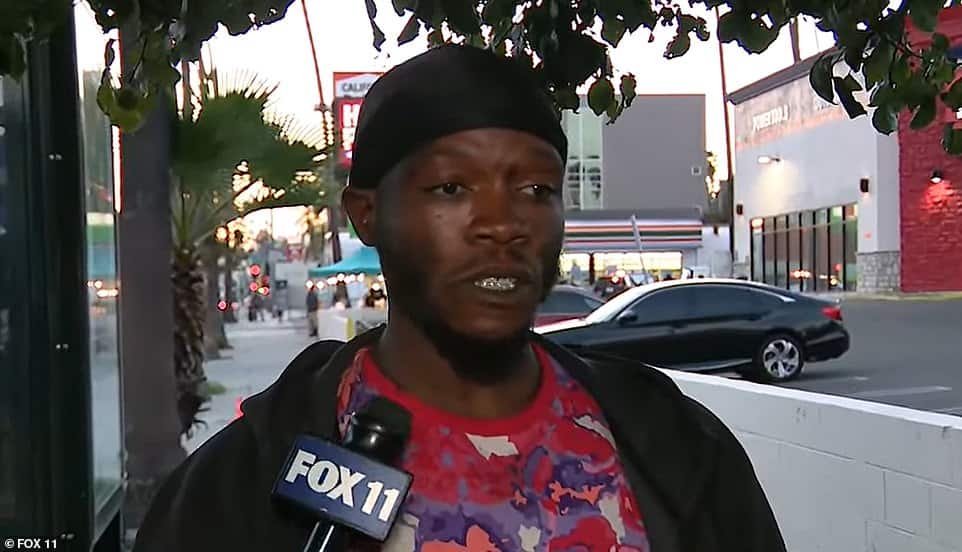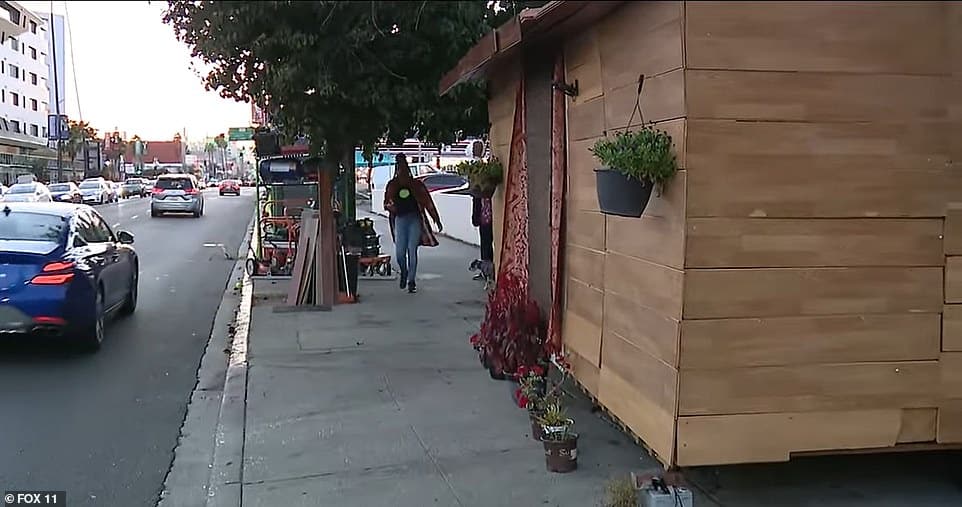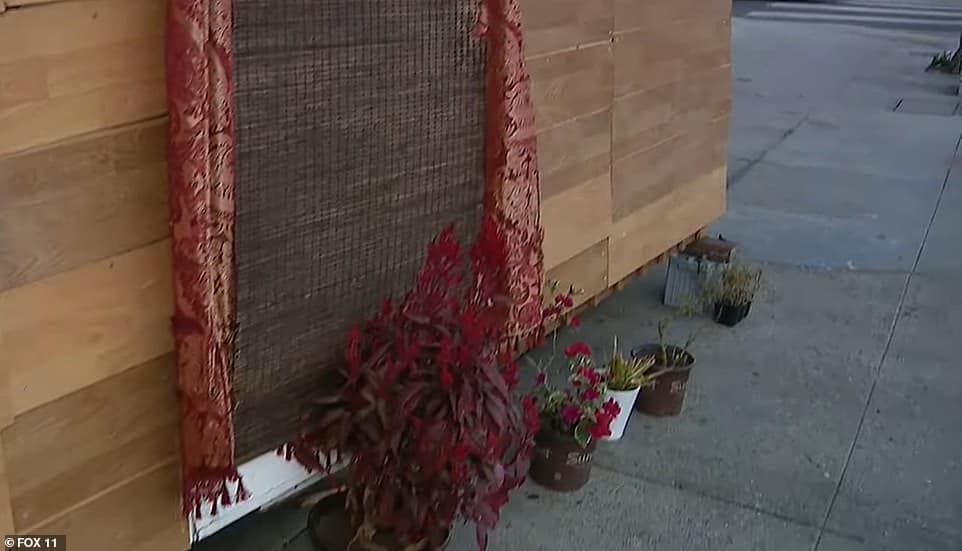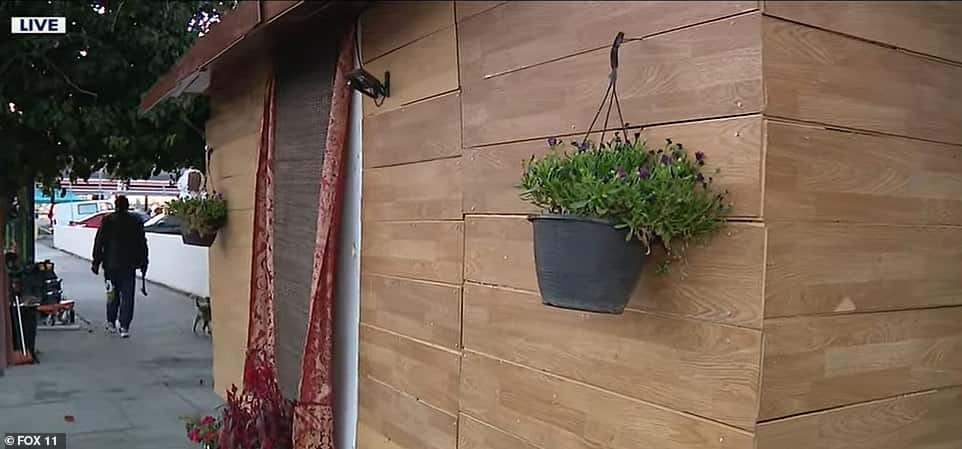 People in the neighborhood have had different reactions to Q's house. Some have shown him sympathy, while others have focused on the fact that he has no right to live there.
'I don't like it, it's not good,' one woman said.
Rance Shaw, who works at the City Vibes Coffee location that is direct across the street from Q's residence, has stated that he has no problem with Q residing there.
'I don't even know like why, or how – I mean, it's crazy,' Shaw said. 'It's crazy, to say the least.
'He hasn't bothered anyone, and honestly, I'm glad that it's right there because I feel safer with him there. For some reason – I don't know why – it feels like he knows what he's doing and he's not here to hurt anyone.'
Another man chimed in: 'It is a little weird out there, but he is safe and he doesn't have to worry about someone burning his tent down.'
Several people also said that Q's situation is a good example of the growing number of homeless people in the city, which has become the most important issue in the upcoming election for mayor.
'It's not OK that it's got to this point,' one man said. 'The fact that he's here, I don't have an issue with it.'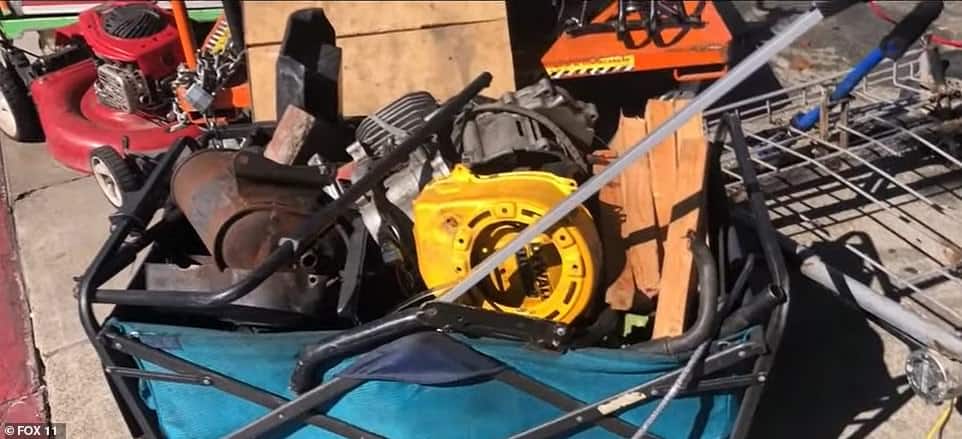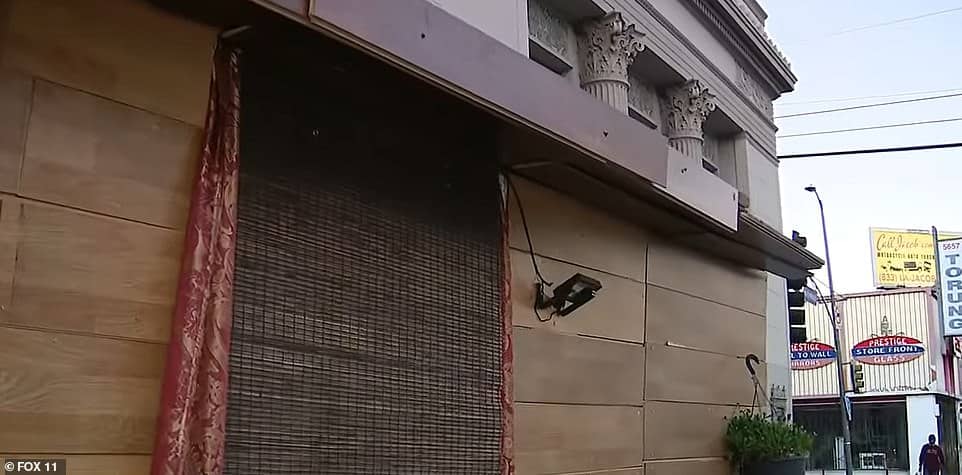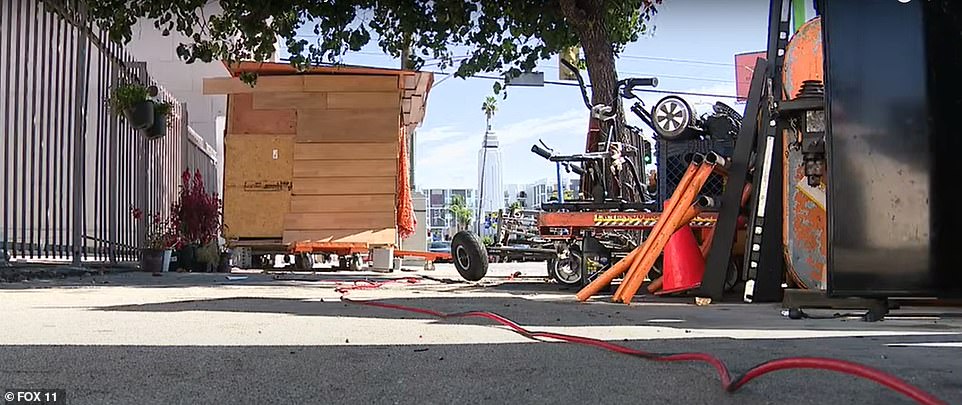 The Los Angeles police have asked Q about his home, and they have repeatedly told him to move it. He does this by using a number of dollies.
Q is a veteran of the United States Army who currently works as a "self-employed" bike mechanic in the community. He expressed that one of his goals for the future is to become a mechanical engineer and run his own company.
After workers from the city's sanitation department forced him to leave the tent he had been using as a safe place several times, he finally decided to build the house on his own.
He says that even if someone tries to stop him, he has every intention of keeping his home there.
'I don't know where they're coming from or why they believe what they believe,' he said.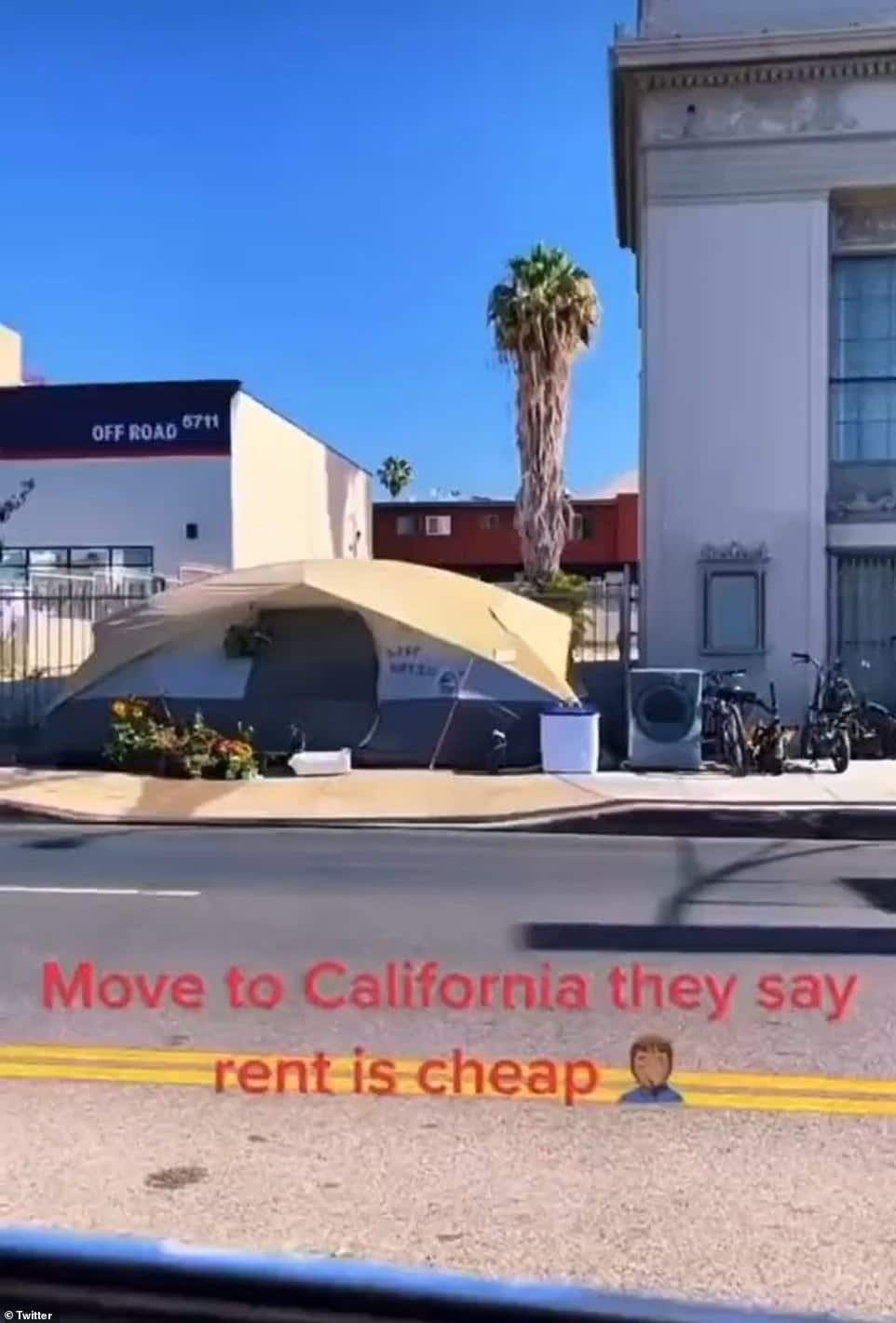 Actor Mark Wahlberg is the most recent celebrity to leave his longtime home in Los Angeles in favor of a life in nearby Nevada. The current crime-ridden state of the city has prompted countless locals and even celebrities to flee the state of California in search of a better life, with the most recent example being Mark Wahlberg.
The likes of Elon Musk, Joe Rogan, Ozzy and Sharon Osbourne, and Matt Damon have also participated in the mass exodus, along with hundreds of thousands of ordinary citizens, citing a combination of excessive taxes, crime, and the state's notoriously worsening homeless problem as the primary reasons for their departure.
In addition, the state recently experienced its first population decline in decades last year, when it was reported that approximately 250,000 residents had left the city. Many of these individuals instead opted to buy property in less expensive locales such as Texas and Arizona. This was the first time in decades that the state had experienced a population decline.
Rick Caruso, a candidate for mayor of Hollywood, has made it a major focus of his campaign to keep Hollywood "in Hollywood," despite the fact that he appears to be fighting an uphill battle against the awakened progressive Karen Bass.
In the election that will take place in November, Caruso is running against the Democrat Karen Bass on a platform that includes combating crime and homelessness as well as putting an end to the steady stream of "career politicians" such as the District Attorney George Gascon, whose "soft on crime" policies Caruso claims have destroyed the city.
Caruso has also criticized the way in which the city treats local businesses. These businesses, rather than being rewarded for investing their money in the city, are now forced to contend with aggressive homelessness, which is likely to scare away customers.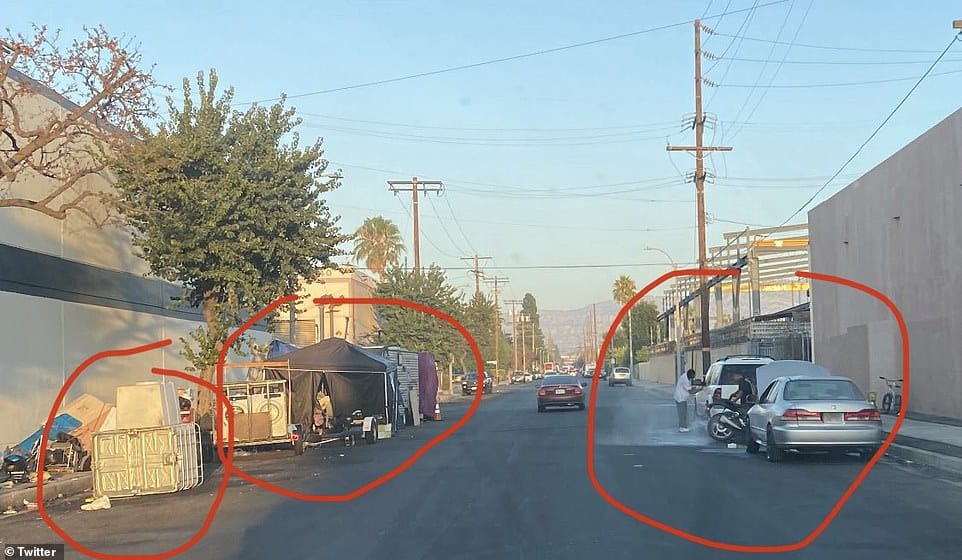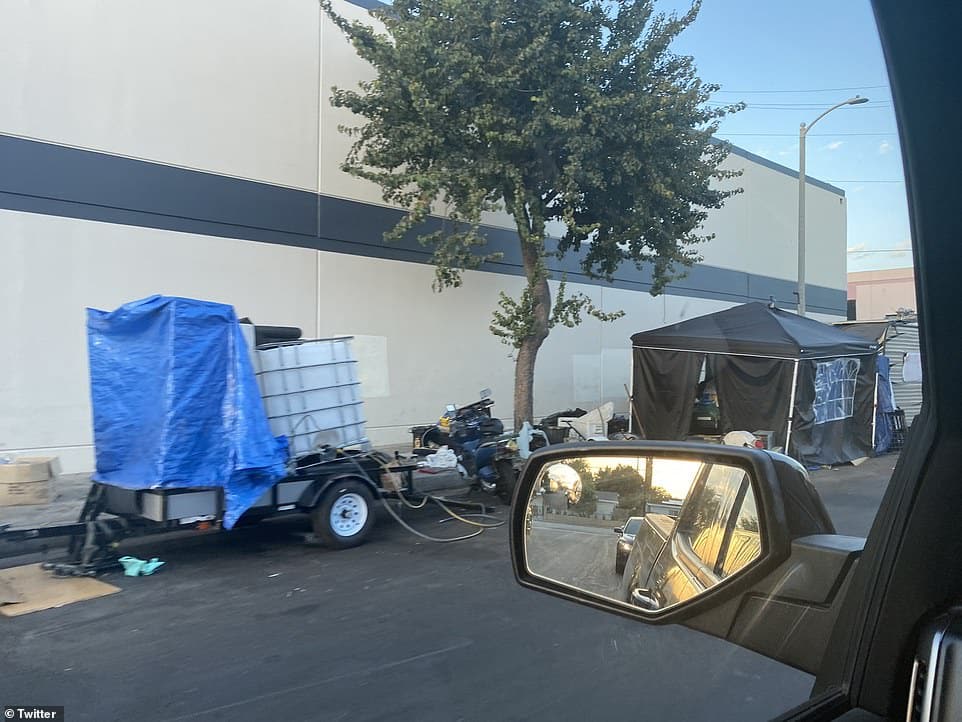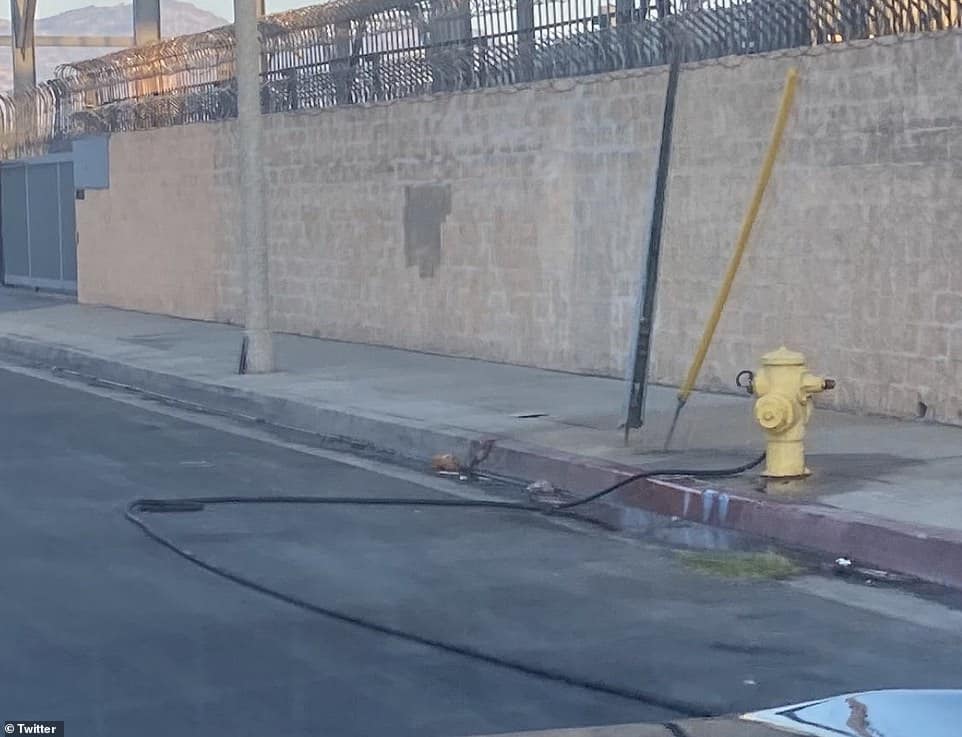 Caruso has recently asserted that this is the case with Netflix, which relocated its headquarters to Hollywood during the pandemic, only to find homeless encampments outside the office on a regular basis. Caruso cited Netflix as an example of how this is the case.
He brought up the fact that the office of the current mayor, Eric Garcetti, has not yet taken action to address that problem, in addition to the hundreds of other camps that are currently operating in plain sight all over the city.
'Look at [Netflix CEO] Ted Sarandos. Here's a guy who said, "I'm going to make a commitment and have my headquarters actually in Hollywood," and made a big, incredibly wonderful commitment to the city. And what has the city done?' Caruso asked during a recent appearance on The Ankler. 
'The city has allowed encampments all around that headquarters.'
He went on to say that the presence of such encampments is discouraging the city's professionals from going back to work at their offices, which is bringing the city's recovery from the pandemic to an almost complete halt.
'People are coming to work, and I've talked to the executives in there, coming to work carrying human waste on their shoes because there's so much human waste on the sidewalk, because we've allowed people to live in the most inhumane situation.
'It's incredible what all of our elected officials have allowed to happen. We're allowing people to live and die in the streets in their own waste. And then we allow that to happen in front of one of the great companies of Hollywood.'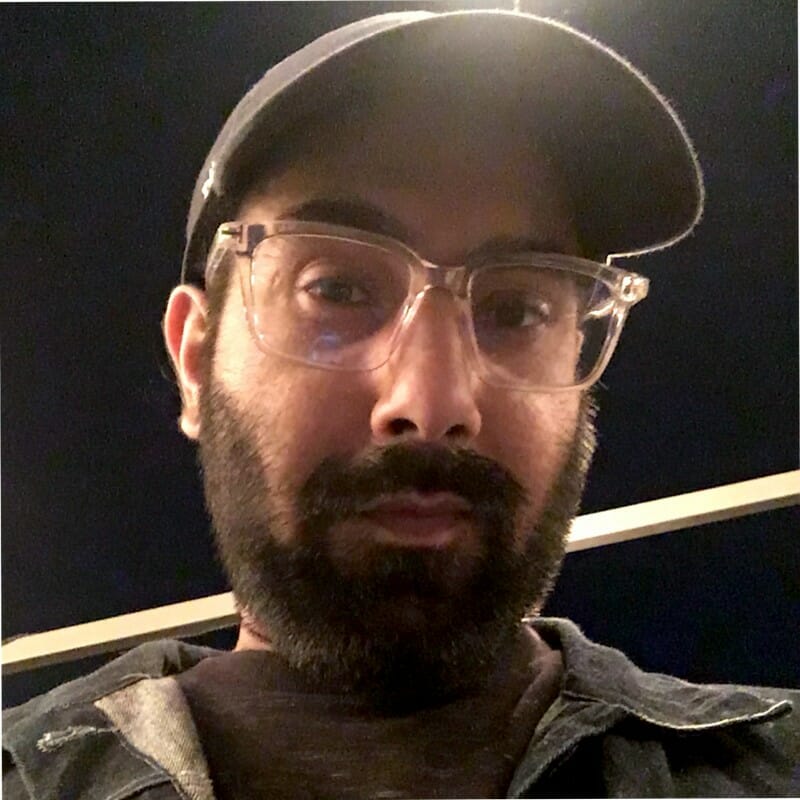 Fascinated by everything that goes beep. Strong passion for music, tech, and all things Marvel.