After Aaron Carter died on Saturday, November 5, Hilary Duff posted a tribute to him on Instagram.
Carter, who was 34, was found dead in his bathtub at his home in Lancaster, California, on Saturday. He was the brother of famous pop star and Backstreet Boys singer Nick Carter.
The mother of three, who is 35 years old, wrote, 'For Aaron — I'm deeply sorry that life was so hard for you and that you had to struggle in-front of the whole world.
'You had a charm that was absolutely effervescent … boy did my teenage self love you deeply. Sending love to your family at this time. Rest easy ♥️.'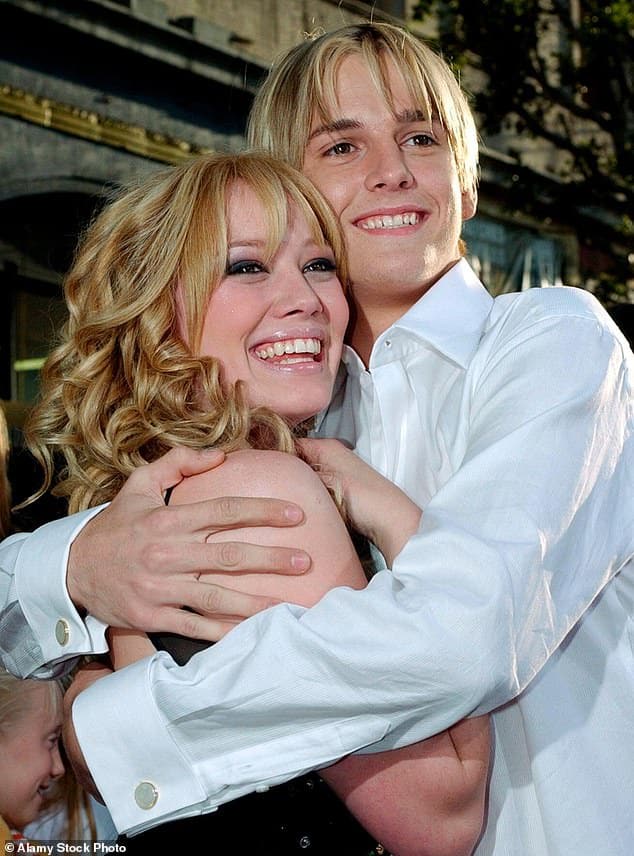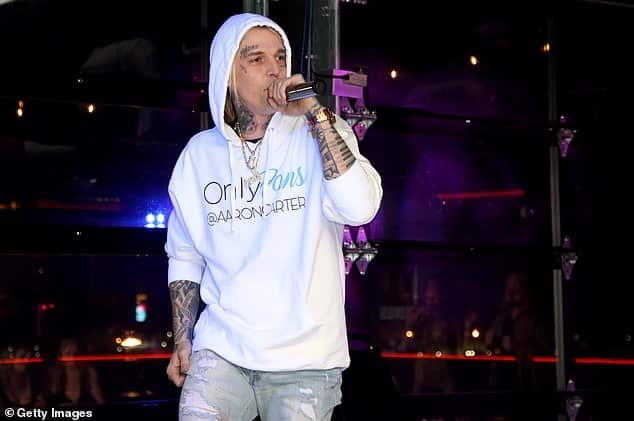 Fans wrote in the comments to remember Carter with the Lizzie McGuire actress.
One wrote, 'Beautiful said Hilary. The episode of Aaron on lizze McGuire is forever one of the best memories of my childhood!!!!'
Another shared, 'My teenage self loved some Aaron Carter too!! ❤️❤️ may he rest in peace.'
At 11 a.m. on Saturday, a call was made to 911 saying that a man had drowned in the bathtub.
The sheriff's office told a source that a house sitter called them to say that she had found his body.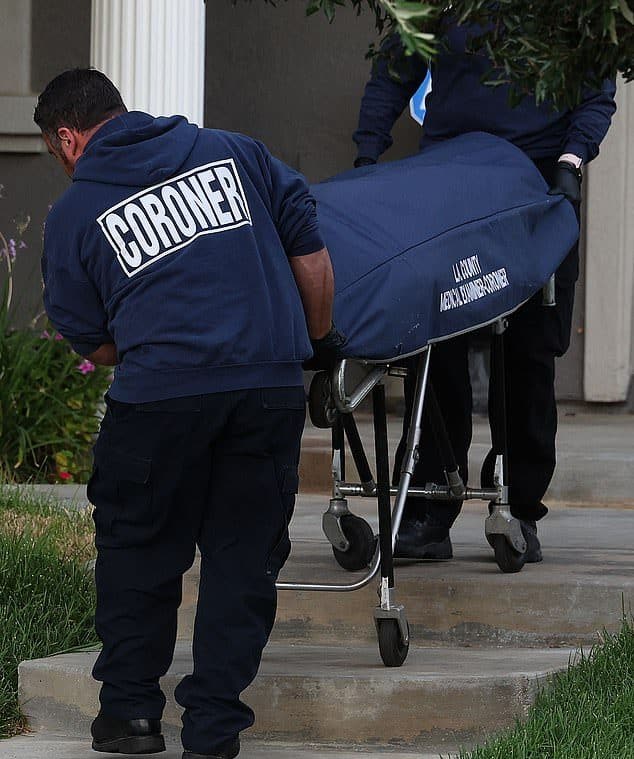 Detectives who look into homicides said that there is no information or proof of wrongdoing at this time.
After emergency services were seen outside Carter's home in Lancaster, Carter's body was taken away by a coroner.
Carter became famous as a child star, first as a singer and then as an actor in movies and TV shows like "Lizzie McGuire" and "7th Heaven."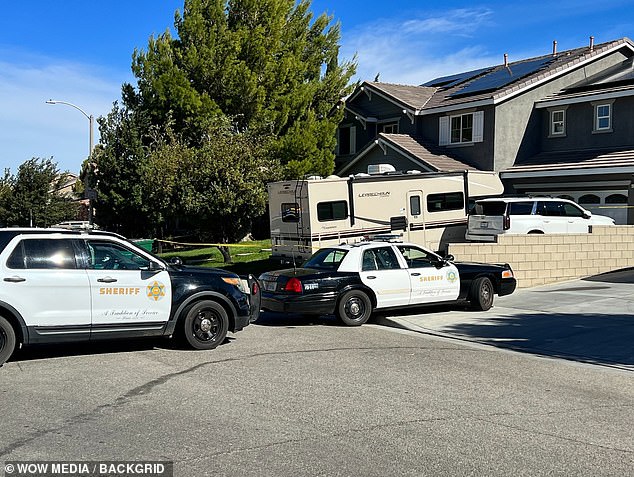 New Kids on the Block wrote a tribute to the singer on their Instagram page.
The band wrote, 'We are shocked and saddened about the sudden passing of Aaron Carter. Sending prayers to the Carter family. Rest in peace, Aaron.'
Carter became famous in the 1990s when he released four studio albums, starting with his self-titled debut album in 1997, when he was only nine years old and on tour with the Backstreet Boys.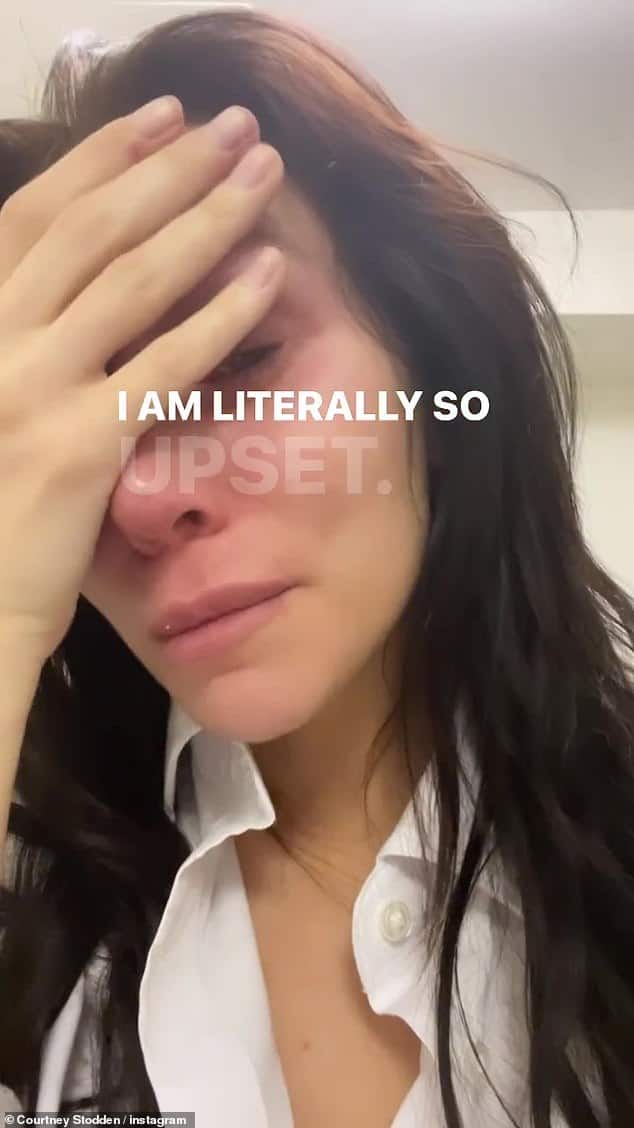 Courtney Stodden also paid tribute to Aaron by writing on Instagram, 'He called me, confided but I stepped away due to threats by surrounding people. I hoped he'd heal but now he's at peace … I'm so gutted #ripaaroncarter #rip #tooyoung.'
The celebrity is survived by his son, Prince, who will carry on his name.
Melanie Martin, Prince's mother, and on-and-off-again girlfriend cried on Tik Tok just minutes after the news broke.
In the short video, Martin can be seen driving while crying into the camera.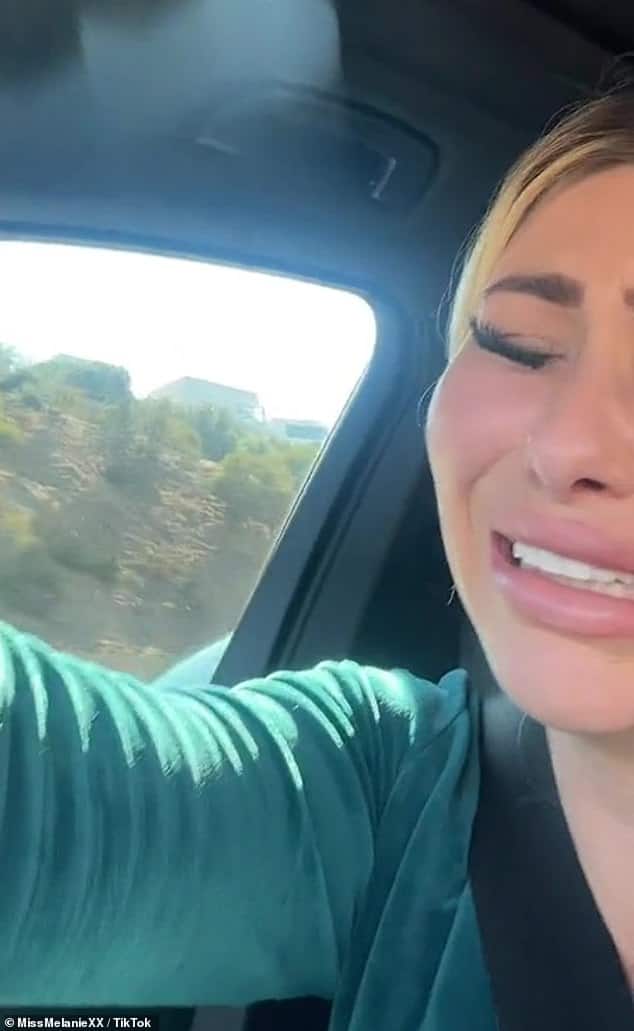 She made a statement Saturday night: 'My fiancé Aaron Carter has passed away. I love Aaron with all my heart and it's going to be a journey to raise a son without a father.
'Please respect the privacy of my family as we come to terms with the loss of someone we love greatly. We are still in the process of accepting this unfortunate reality. Your thoughts and prayers are greatly appreciated.'
Just one day before the shocking news, the video was posted on Instagram.
Martin was seen crying as he went to Carter's home in Lancaster later on Saturday.
Todd Bridges, who played Willis Jackson on Diff'rent Strokes and Monk on Everybody Hates Chris, also wrote a tribute to Carter.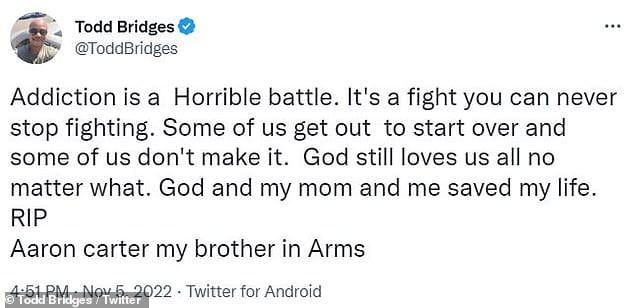 He wrote, 'Addiction is a Horrible battle. It's a fight you can never stop fighting. Some of us get out to start over and some of us don't make it.
'God still loves us all not matter what. God and my mom and me saved my life. RIP. Aaron carter my brother in Arms.'
Plastic Martyr, a transgender actress, and model, also wrote a beautiful letter to Aaron.
'Aaron Carter was one of the first friends I made in LA. He was so supportive through my transition & was always a genuine friend.
'He introduced me to my first acting coach & helped me in more ways that I think he realized. I'll miss you. I wish I could hug you 1 last time. RIP.'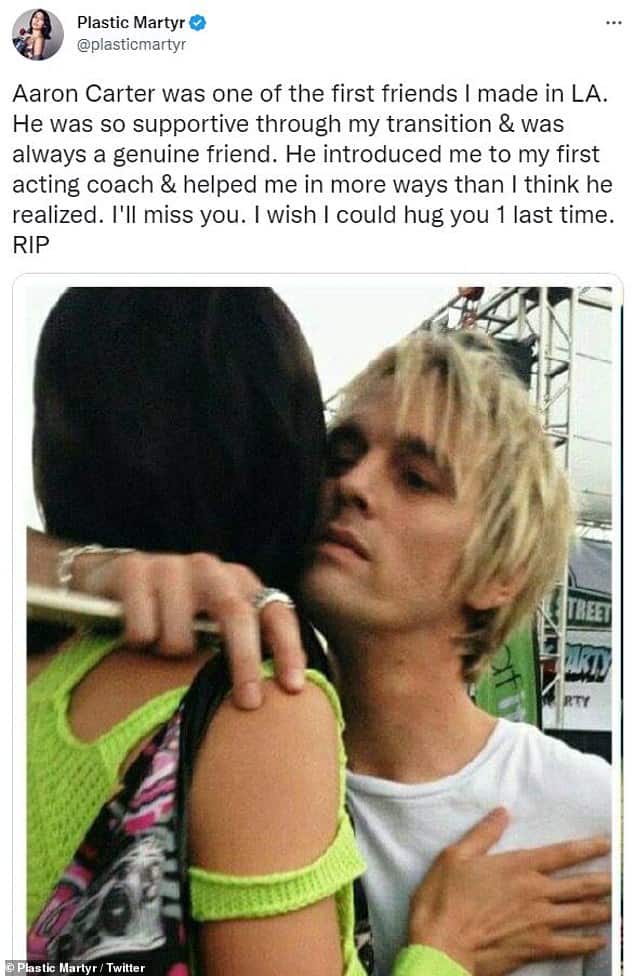 Bruno Amato, who was also an actor, paid tribute to the late star by writing, 'Addiction is a tough road. Rest in peace, Aaron Carter. Gone too soon.'
Loni Love also wrote a sweet post about Carter.
On her show, the TV host showed a picture of Aaron with the words, 'Met Aaron Carter in 2018, funny, talented and cool. I felt that he was trying….he really was just trying to be happy. I'm sorry to hear of his passing.. Condolences to his family and fans (broken heart emoji).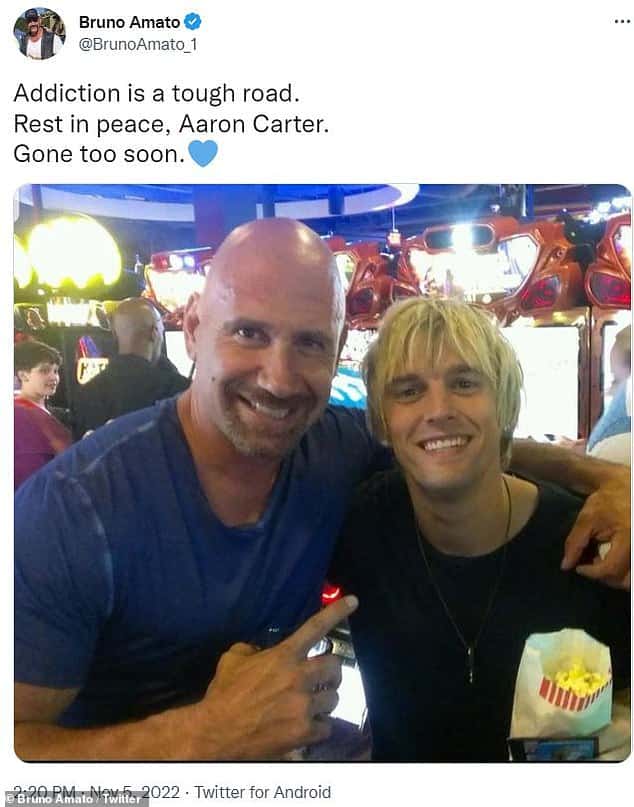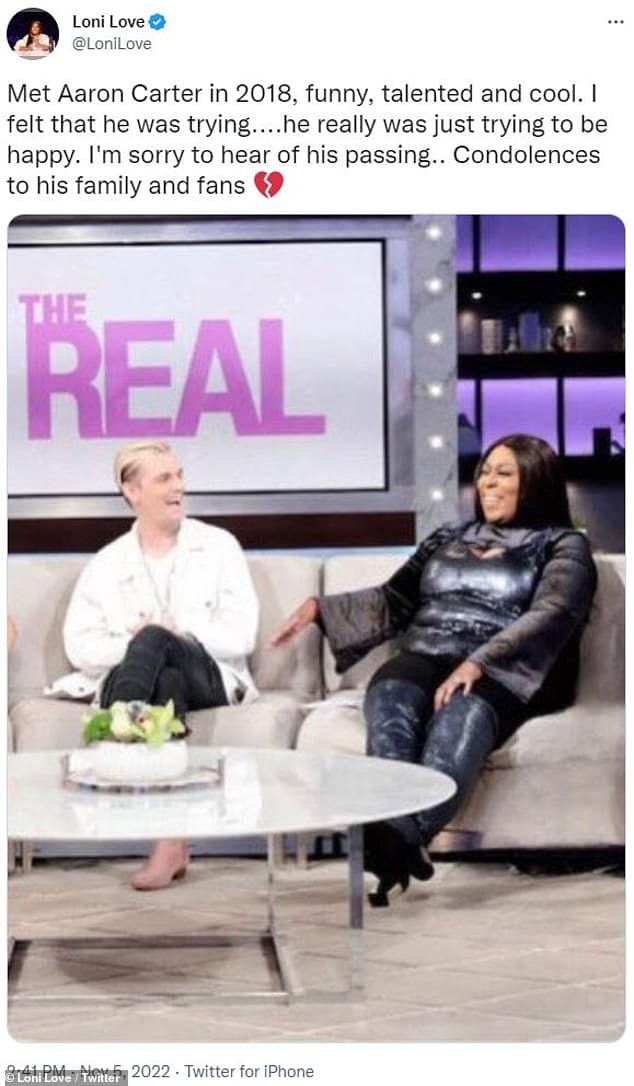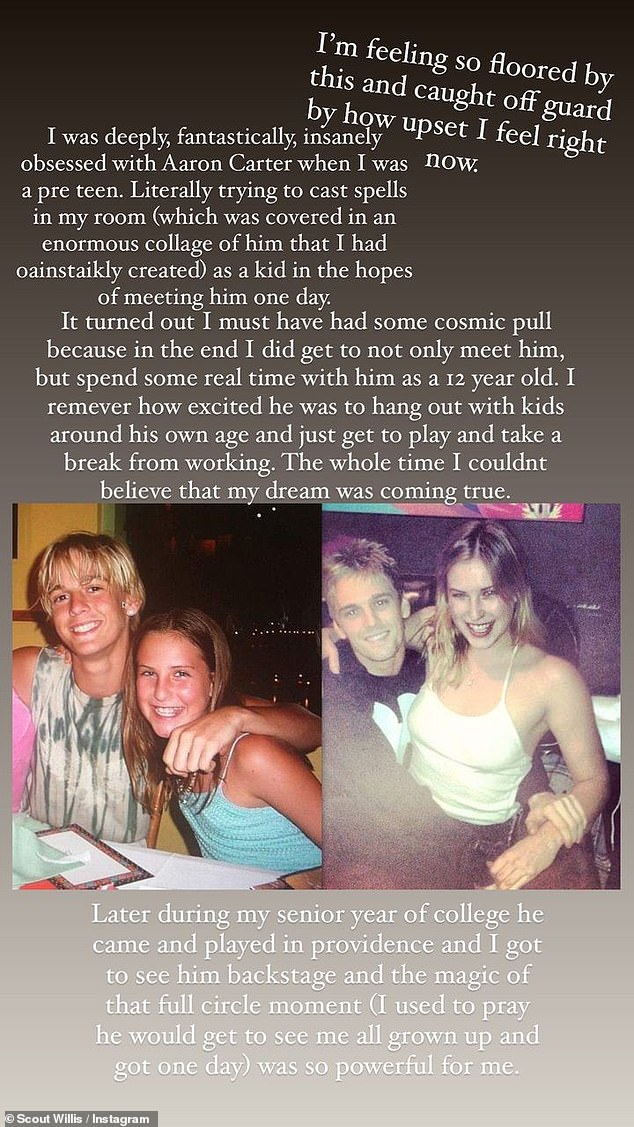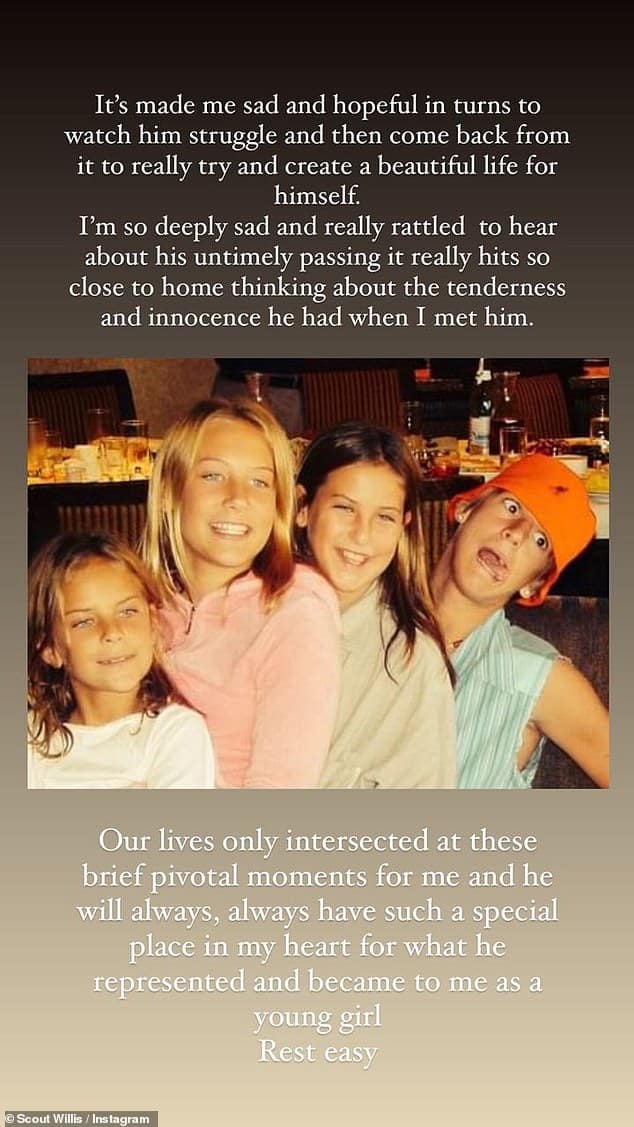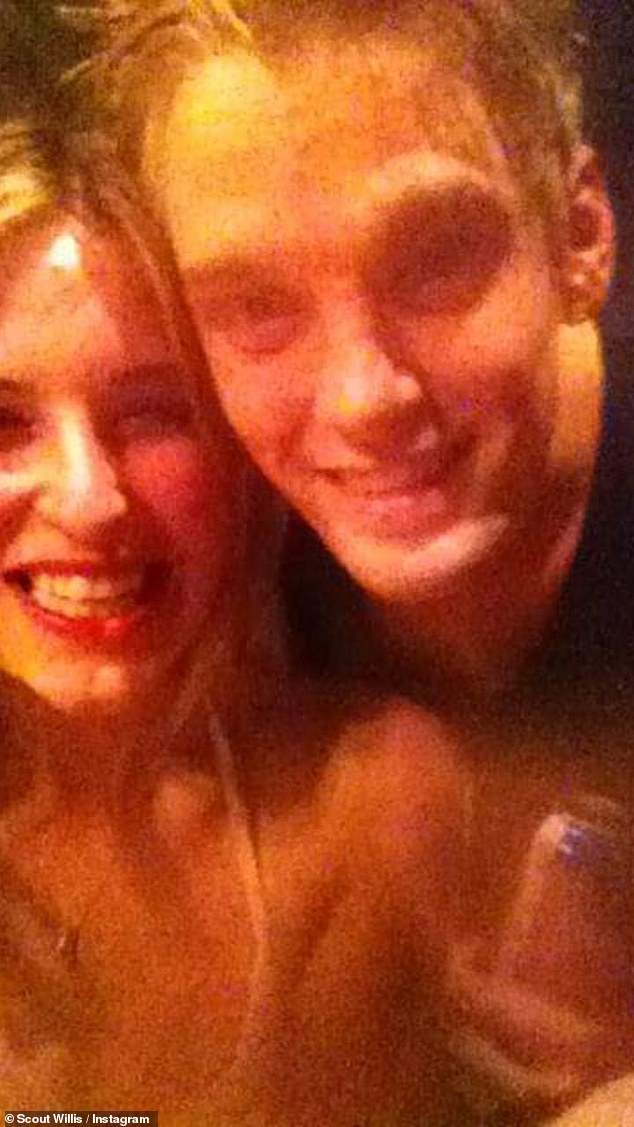 CNN says that in 2019, he said on "The Doctors" that he had "multiple personality disorder, schizophrenia, acute anxiety, and manic depression."
Aaron had public fights with a lot of people, including his brother Nick, whom he said was trying to put him under guardianship like Britney Spears.
Carter has two sisters. One is his twin, Angel, and Leslie, who died of a drug overdose at age 25 in 2012.
Leslie's death caused a big rift between the siblings, especially between Nick and his siblings.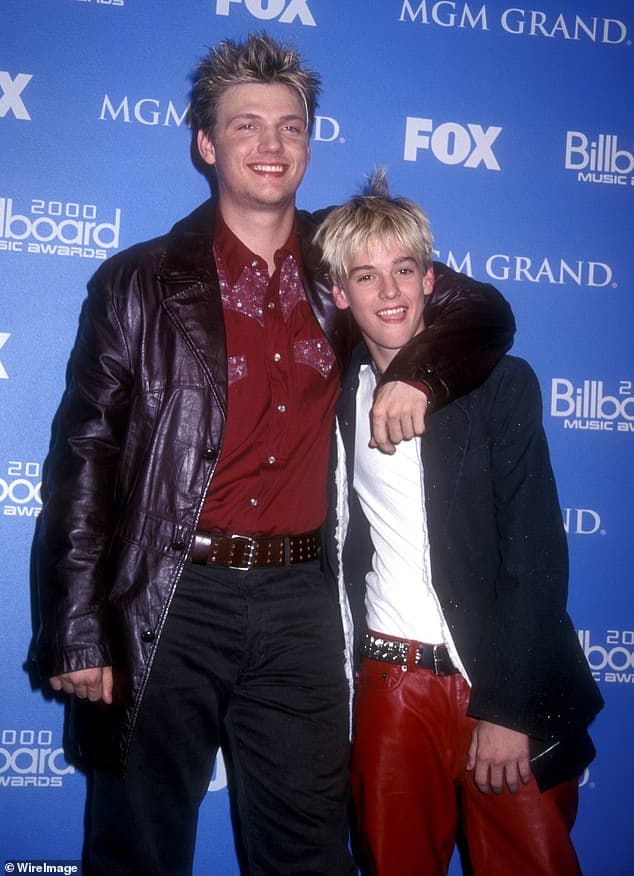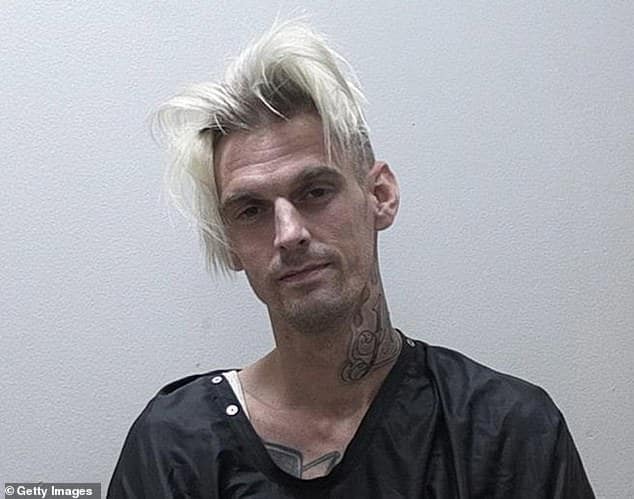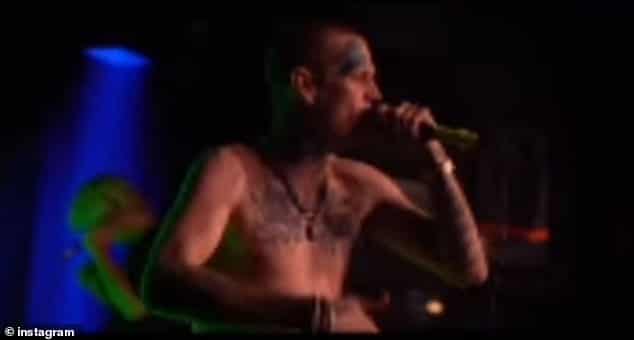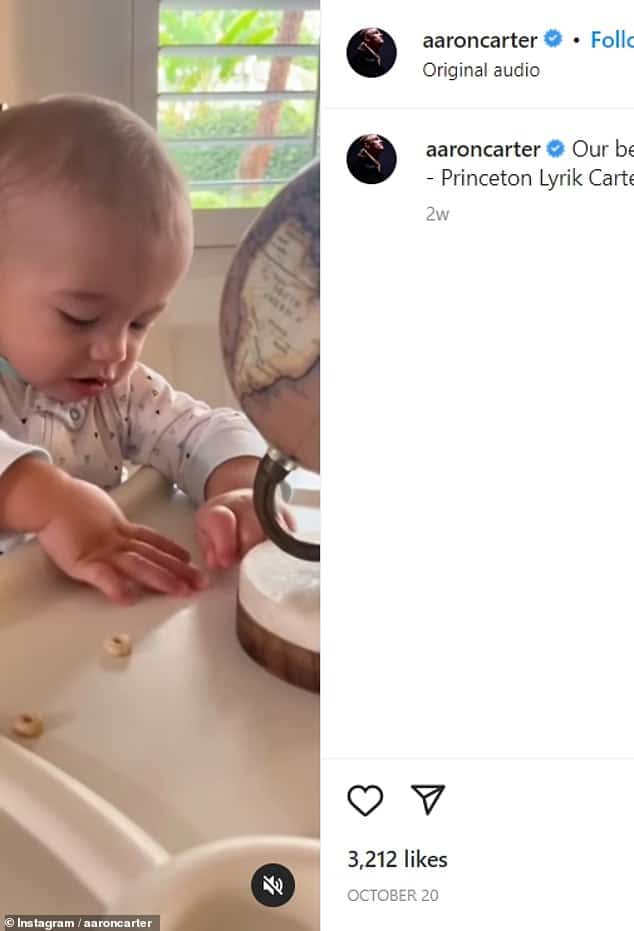 Carter was pulled over on Tuesday of last week on suspicion of DUI after his on-off girlfriend Melanie Martin "called the police." The singer was later cleared of any wrongdoing.
Officers gave him field sobriety tests, and they found that he was not drunk.
Carter's life in the public eye was sometimes colorful, but more often it was full of drama and tragedy.
The singer grew up in the shadow of Carter's world-famous boy band, but at the age of nine, he put out his first record on the same label, Jive, which made his brother famous.