According to various reports, Tom Brady and Gisele Bundchen are no longer a happy couple, and they are allegedly moving closer and closer toward getting a divorce. After their terrible argument a few months ago, the couple has been spending their time apart in different homes. It was rumored that the disagreements between them were precipitated by Brady's choice to delay his retirement even further and that there was no evidence of Brady cheating on his wife. Fans have already started shipping Pete Davidson and Gisele Bundchen together, despite the fact that there are currently rumors circulating that both parties have hired divorce lawyers.
The 28-year-old star of "Saturday Night Live" recently ended his relationship with Kim Kardashian, and now fans are rooting for him to move on to Bundchen as his next significant other. The supermodel, who is 42 years old, and the seven-time Super Bowl champion, who is 45 years old, have been married since 2009. However, Bundchen left for Costa Rica without Brady at the beginning of September after having a major argument with her husband.
Brady has won seven Super Bowls. Benjamin, who is 12 years old, and Vivian, who is 9 years old, are the couple's children. The quarterback is also the father of Jack, who is now 15 years old and whom he shares with his ex-girlfriend Bridget Moynahan. People on social media could not wait to make jokes about how Pete Davidson is always present in the aftermath of a breakup involving a celebrity couple.
According to a previous report on Page Six, "(Tom's) very sad at the moment. Friends know they've had a serious disagreement this time. It seems that Gisele gets mad and says things like she's leaving him, but in the past, they've always made up. But maybe this time it is more serious. He's with the kids, and is just trying to be super dad."
In response to the rumors of a divorce, one source provided the outlet with the following information: "I never actually thought this argument would be the end of them, but it looks like it is. I don't think there will be any coming back now. They both have lawyers and are looking at what a split will entail, who gets what and what the finances will be." Fans are anticipating that, now that the series conclusion is drawing near, Davidson will make his move and begin dating Bundchen.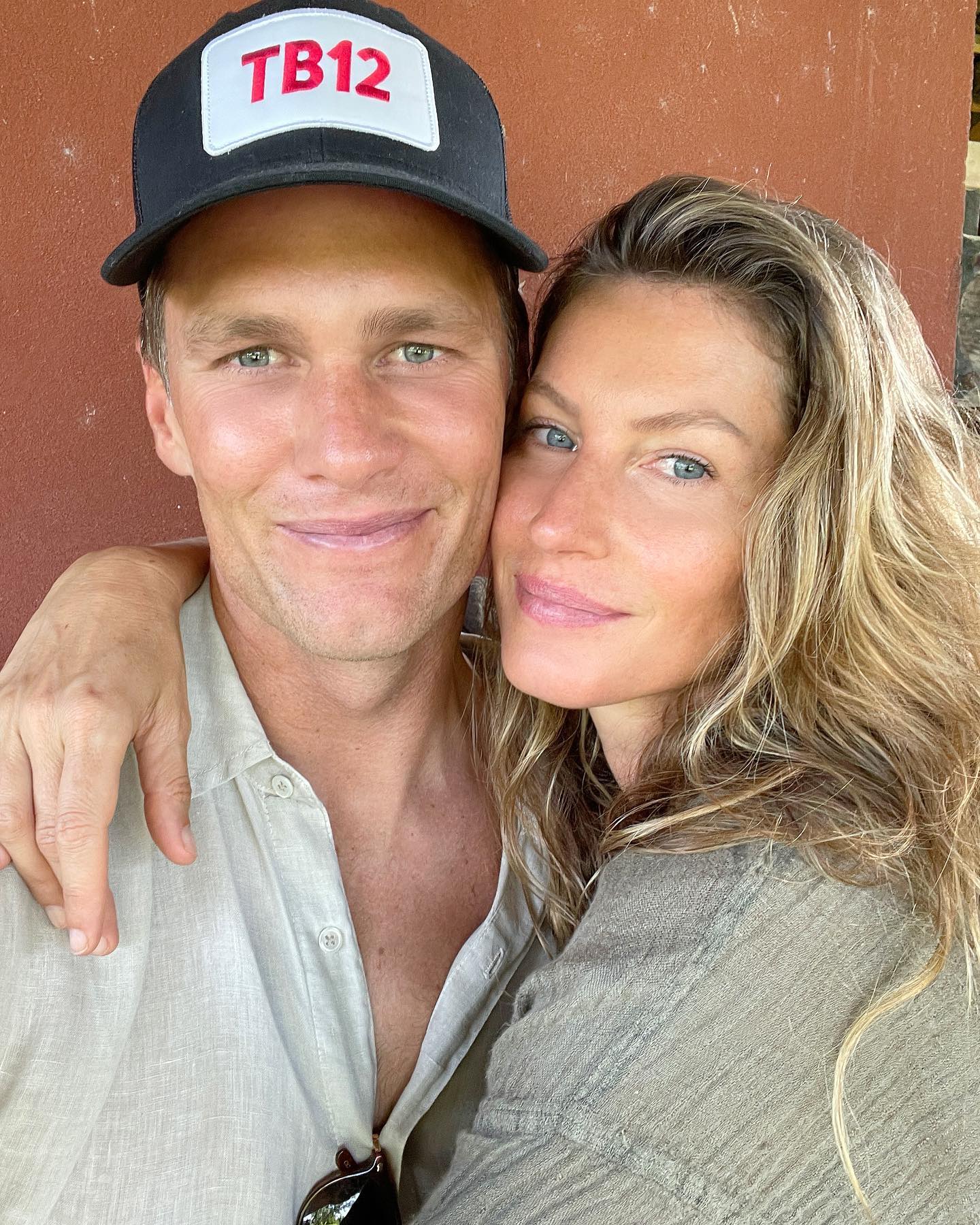 Fans encourage Pete Davidson to begin a relationship with Gisele Bundchen.
Already, people on social media are rooting for Davidson and Bundchen to get together. A user made a facetious comment and wrote, "Keep Pete Davidson away from Gisele at all costs unless you wanna see Tom Brady win 3 more consecutive Superbowls out of pure hatred." One user put it all together and asked the primary question, "How long before Gisele starts dating Pete Davidson?" as Davidson and Kim Kardashian started dating months after she filed for divorce from Kanye West. Another user tweeted a response to the earlier reaction, which was as follows: "pete davidson will be dating gisele by the end of the year"
keep Pete Davidson away from Gisele at all costs unless you wanna see Tom Brady win 3 more consecutive Superbowls out of pure hatred.

— MacMally 🍀 (@MacMallyMMA) October 4, 2022
How long before Gisele starts dating Pete Davidson?

— Nick Adams (Alpha Male) (@NickAdamsinUSA) October 4, 2022
pete davidson will be dating gisele by the end of the year

— amy from wisconsin (@amyy_claire) October 5, 2022
One user jokingly suggested that Tom Brady should hang up his cleats and move back in with Gisele Bundchen so that she wouldn't start dating Pete Davidson. "Tom Brady… my brother. Retire, man. Go home. Be a family man. Don't let Pete Davidson date Gisele bro." Another user wrote, "I swear to God if Giselle ends up with Pete Davidson I'm re-evaluating everything." One of the users made a remark about the comedian's taste, saying, "For the record, I promise y'all Gisele will hook up with Pete Davidson within 6 months. He like them fresh divorcees."
https://twitter.com/kingshaundiz/status/1577428962791239681?ref_src=twsrc%5Etfw%7Ctwcamp%5Etweetembed%7Ctwterm%5E1577428962791239681%7Ctwgr%5E995fa526783f94e1cb376188d25ad8ca408d3f5f%7Ctwcon%5Es1_c10&ref_url=https%3A%2F%2Fmeaww.com%2Fhe-like-them-fresh-divorcees-fans-tip-pete-davidsondating-giselle-bundchen-if-divorces-tom-brady
https://twitter.com/Muskrat__/status/1577354659215609856?ref_src=twsrc%5Etfw%7Ctwcamp%5Etweetembed%7Ctwterm%5E1577354659215609856%7Ctwgr%5E995fa526783f94e1cb376188d25ad8ca408d3f5f%7Ctwcon%5Es1_c10&ref_url=https%3A%2F%2Fmeaww.com%2Fhe-like-them-fresh-divorcees-fans-tip-pete-davidsondating-giselle-bundchen-if-divorces-tom-brady
For the record, I promise y'all Gisele will hook up with Pete Davidson within 6 months. He like them fresh divorcees.

— Liz (@LizInFallsCity) October 4, 2022