Hayley Atwell Reflects on Her Surprising Role in Doctor Strange in the Multiverse of Madness
In a recent interview on the Happy Sad Confused podcast, actress Hayley Atwell shared her thoughts on her cameo appearance in the highly anticipated film Doctor Strange in the Multiverse of Madness. Known for her portrayal of Peggy Carter in the Marvel Cinematic Universe, Atwell admitted that her brief role in the movie left her feeling "frustrated."
Atwell's character, Peggy Carter, was unexpectedly killed by Elizabeth Olsen's Scarlet Witch early in the film.
Expressing her surprise, Atwell said, "I'm like, 'That wasn't my choice!' When she was like, 'I could do this all day' and then followed by she's immediately cut in half by a frisbee. And the audience being like, 'She can't do it all day. Apparently you can't, so, egg on your face.' That doesn't really serve Peggy very well."
Carter's untimely demise equally took many fans aback, as the character has long been a fan favorite in the Marvel universe. Peggy Carter, known for her strength, resilience, and dedication, has left an indelible mark on audiences since her first appearance in Captain America: The First Avenger.
Although her cameo was short-lived, Atwell found solace in portraying an alternate version of Peggy Carter in Marvel's Disney+ series, 'What If…?'.
Describing her experience with the animated series, Atwell revealed, "I felt like I had much more to do in the 'What If…?' animation series. I mean, any actor will tell you, to be able to go into a booth in effectively your pyjamas and do an animation is great fun because you're focused on the voice as the instrument and your main performative tool… [by contract], it felt like a frustrating moment in 'Strange'."
These comments from Atwell shed light on the complexities of actors' experiences within the Marvel Cinematic Universe. While some roles provide ample opportunities for exploration and growth, others may leave actors longing for more substantial involvement. Atwell's frustration highlights the delicate balance between pleasing audiences and staying true to a character's narrative.
Uncertainty Surrounding Hayley Atwell's Return to the MCU
This isn't the first time Atwell has hinted at uncertainty regarding her return to the Marvel Cinematic Universe. In a previous interview with Digital Spy, she expressed her ambivalence, saying,
"It's so funny because, you know, I did that 10 years ago, and I love her because I love the people, and you never know (if there could be more)."
Atwell acknowledges that the decision ultimately rests with Marvel and the audience's desires. She considers herself a "custodian" of Peggy Carter, a character fans love. Reflecting on her career, Atwell recognizes the importance of exploring diverse roles and embracing complex characters.
She states, "Compared to the rest of my career and everything I've done or my stage work and doing Mission: Impossible now and all the diversity of roles I've played, and the diversity that I get to explore, and to be able to play more complex roles and villains and lots of different things – she is not mine anymore."
The impact of a character like Peggy Carter extends beyond the screen. She has become an emblem of female empowerment, inspiring countless fans worldwide. Atwell's portrayal of Carter has resonated deeply with audiences, and she understands the significance of that connection. The responsibility of carrying such a beloved character is not lost on her.
As the Marvel Cinematic Universe continues to expand and evolve, fans can only speculate about the future of characters like Peggy Carter. While Hayley Atwell's involvement may be uncertain, her contributions to the franchise will forever be cherished by fans worldwide. Whether she returns in another capacity or passes the torch to a new actor, the legacy of Peggy Carter will endure.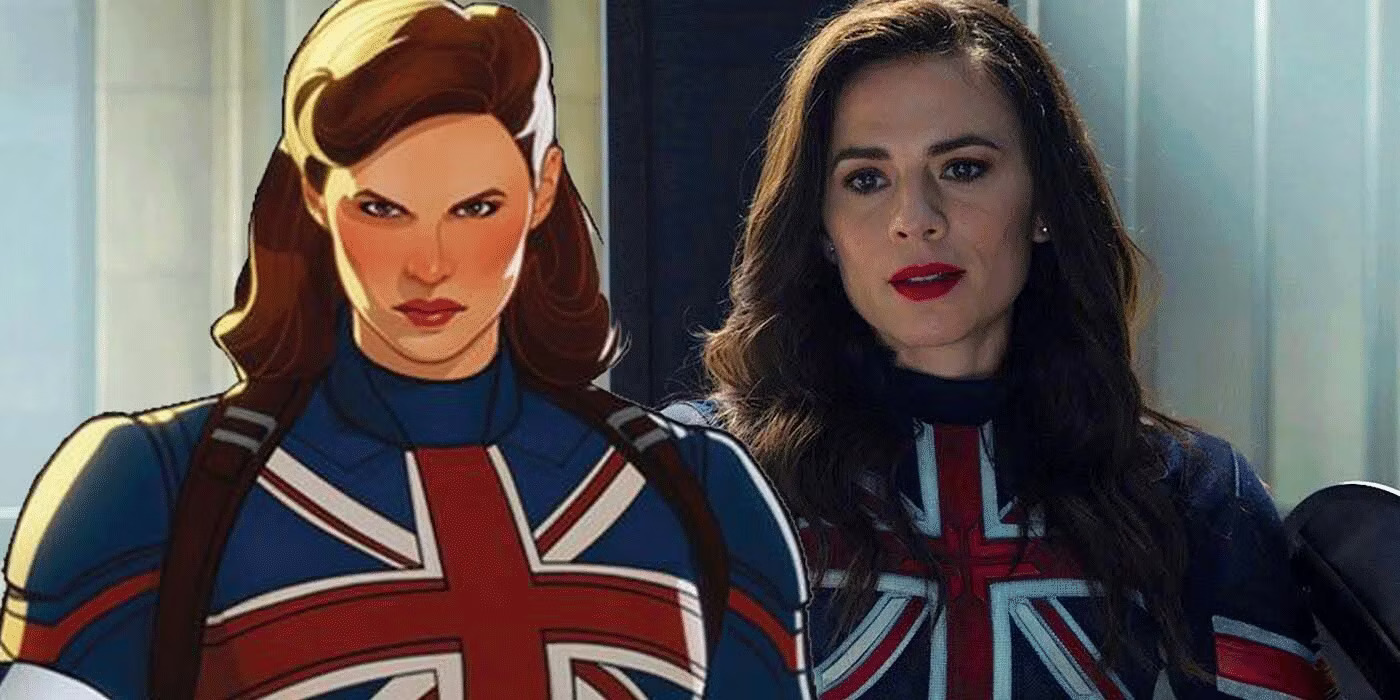 Atwell's humility and understanding of her role's impact on audiences demonstrate her respect for the character and the Marvel fanbase. She appreciates fans' connection with Peggy Carter and acknowledges that her influence extends beyond her creative control. It's a testament to Atwell's talent and dedication that she has become so intertwined with the character in the hearts of fans.
In the ever-expanding multiverse of the Marvel Cinematic Universe, surprises and unexpected twists are par for the course. Hayley Atwell's cameo in Doctor Strange in the Multiverse of Madness may have left some fans disappointed, but her continued involvement in the franchise through other mediums like 'What If…?' ensures that the spirit of Peggy Carter lives on.
While it's unclear what the future holds for Atwell and her character, one thing is certain: the impact of Peggy Carter and the love fans have for her will endure.
As the Marvel Cinematic Universe marches forward, new heroes will rise, and familiar faces will return. And whether Peggy Carter is front and center or a lingering memory, her legacy as a symbol of strength and resilience will forever be etched in the annals of Marvel history.