It was reported last night that the Duke and Duchess of Sussex were "uninvited" to a state reception for international leaders and foreign royals tomorrow night.
The couple is believed to have been invited to the event earlier in the week, which was hosted by King Charles and the Queen Consort.
However, it's believed that Prince Harry and his wife Meghan are no longer likely to attend because Buckingham Palace officials insisted that the reception was only for working royals.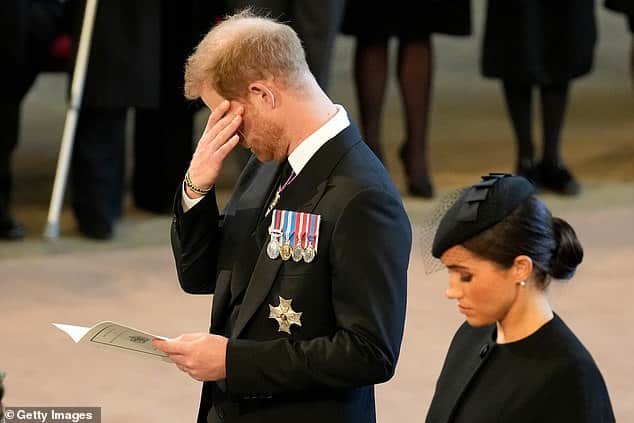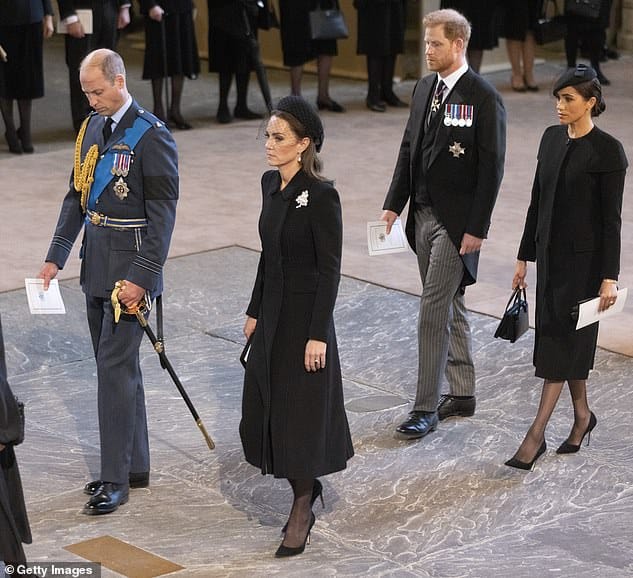 The heads of state who will travel to London this weekend to attend Queen Elizabeth's funeral on Monday include US President Joe Biden, French President Emmanuel Macron, and Canadian Prime Minister Justin Trudeau.
At a reception at the Palace, world leaders, ambassadors, and foreign royals will also be welcomed by the Prince and Princess of Wales, Princess Royal, and the Earl and Countess of Wessex.
The Daily Telegraph reports that communication problems exist between the California-based couple and the Royal Family as a result of Harry and Meghan's unclear invitation.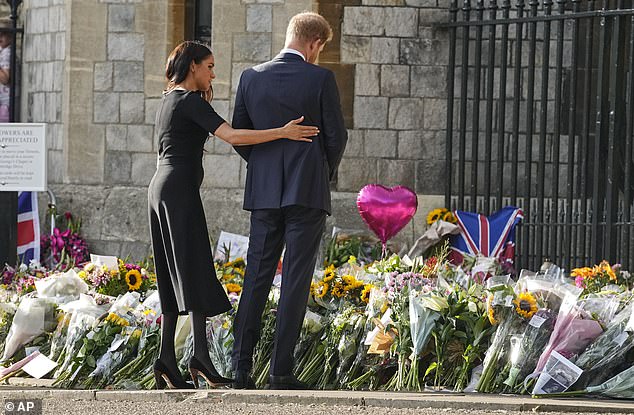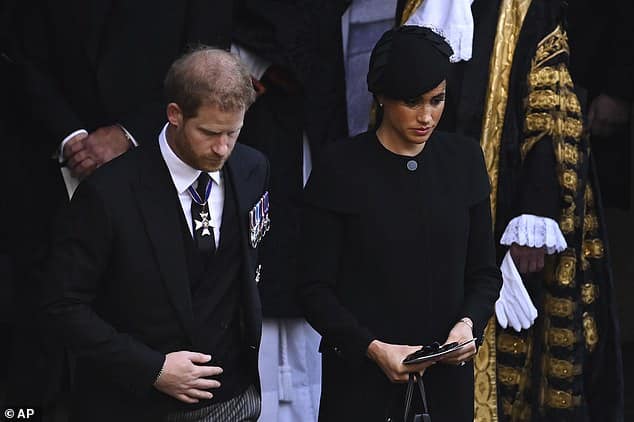 It comes after an apparent about-face regarding Harry's eligibility to don a military uniform despite not being a working royal.
According to reports, the Palace stepped in to ensure that Harry could wear his regalia to today's 15-minute vigil at Westminster Hall.
Harry had previously stated that he would dress conservatively for all funeral activities.
The news that their children won't receive HRH status when they are named prince and princess by King Charles III reportedly incensed both Prince Harry and Meghan Markle.
According to a source who spoke to The Sun, Charles has agreed to grant the titles of prince and princess to Archie, age three, and Lilibet, age one, and is expected to do so soon.
But according to a report, the Sussexes are "furious" that their children won't also receive HRH titles after recent tense discussions with the new King.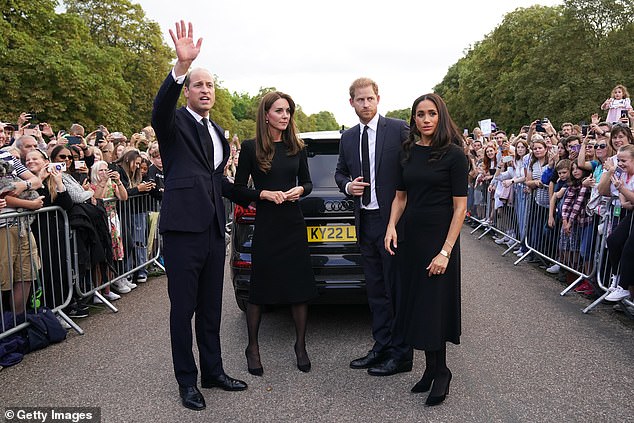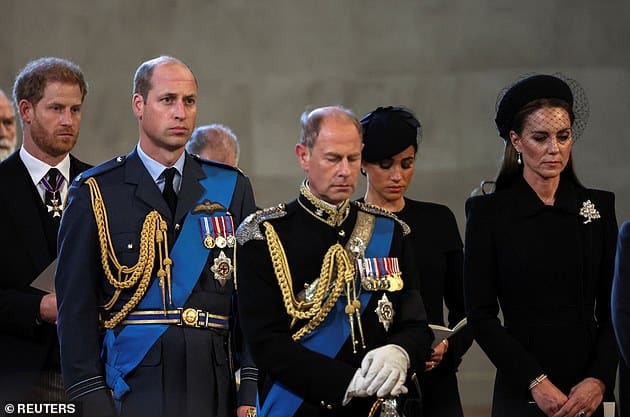 Prince Harry and his family have ongoing disagreements, and his autobiography has been referred to as a "ticking timebomb that Charles and William wanted to defuse."
Despite the Queen's passing, it is asserted that it will still be released in November as scheduled.
The biography of Meghan Markle by Tom Bower, which was published earlier this year, stated that the book would be printed at Clays in Bungay, Suffolk, under the utmost secrecy, with staff being checked for copies as they left the facility.
He added: 'The book is a timebomb which Charles and William wanted to defuse. Harry did not think that he would be in the UK when the Queen died and the circumstances are different to how they all envisaged it.
'That said I hear that it is being printed at Clays. It will take weeks to print and then weeks to distribute it globally.'