Most parents have to tell their kids lies to get them to change their behavior, stop a public meltdown, or get out of a tough conversation. They might say, "The candy store is closed," if they shouldn't have as much candy, or "Storks deliver babies," if they aren't ready to explain how babies are made. It may seem to mean lying to your kids, but sometimes it's the only way to stop fights or meltdowns. Even though being honest is important if you want your child to trust you, it's okay to lie sometimes, especially if it helps you with discipline.
You've probably told your kids some of these common lies at some point: Santa only gives presents to good kids; we sent the family pet to your uncle's farm; broccoli makes you taller. It's perfectly fine to play pretend with your kids. So it's okay for parents to tell their kids about Santa or the Tooth Fairy. But these smart parents didn't just tell their kids the usual white lies that most parents do. They did more than play Pinocchio; they did it so well that these could be called clever parenting hacks.
Parents tell their clever "white lies" that could be mistaken for great parenting tips.
My kids think the Tooth Fairy is allergic to dust and she can't come unless their rooms are super clean.

— Mindy Mejia (@MejiaWrites) June 24, 2020
These wise parents are happy to tell you about their tried-and-true tricks for raising kids. You can learn a thing or two from this funny Twitter thread, of course. We chose the best and funniest lies that parents have told their kids that could be used as helpful parenting tips.
Convinced my toddler there's a game called "Put Daddy to Bed" where she pretends to put me to bed and I sleep. That's probably my proudest accomplishment as a parent.

— mark (@TheCatWhisprer) October 27, 2018
I just wanted five minutes to drink my coffee so I sent my kid in the other room to look for a toy that's in my pocket.

Follow me for more parenting hacks.

— Not the Nanny (@not_thenanny) May 20, 2020
My kids wouldn't eat Brussel sprouts however, they cleared the plates of baby cabbages 👍👍

— Gavin Heath (@geath81) September 25, 2017
"I'm the grown-up, and I know what I'm doing," is probably the biggest lie I tell my children.

— Stacy Leigh Hutchens (@slhutchens) August 18, 2016
Don't judge other parents for lying to their kids unless you plan on telling your own child their drawing of a "rocket" looks like a flaming space dildo.

— Arianna Bradford (@thearibradford) May 20, 2020
My friend tells her kids that her engine won't start until her car hears their seatbelts go click and now I'm curious what other cute lies parents tell.

— Mommy Owl (@Lhlodder) June 24, 2020
My toddler thinks that you have to line your tummy with good food first, so that you won't get sick from the junk food

— THAT Toddler Mom (@that_toddler) June 24, 2020
Daddy cannot hear when it is dark. Call mummy if you wake up at night.
Actually worked till my wife found out.

— Lee Cooper (@Leecooper74) September 25, 2017
Parents are allowed to be hypocrites. For example, I tell my kids it's wrong to lie AND that Baby Shark was destroyed in a fire at the internet factory

— The Dad (@thedad) April 11, 2019
Just convinced my 3-year-old daughter that hummus is princess food. #lying #parenting

— Jim Gaffigan (@JimGaffigan) April 6, 2013
I got tired of waiting for the toaster, so I convinced my kids to eat something called "cold toast."

It's now their favorite breakfast food.

I've peaked as a parent.

— James Breakwell, Exploding Unicorn (@XplodingUnicorn) March 25, 2018
I told my boy that the store wouldn't sell me diapers anymore so he'd have to use the potty.

— Rosanne Giza (@thefluffa) September 25, 2017
Two months until Christmas and I'm already running out of lies to tell my kids about the Amazon packages showing up

Kids: ooh! What is it?

Me: I think daddy ordered a tool for his deck project…BORING lol

[Husband walks in] what's up?

Me: Not much, I need you to build a deck

— Lurkin' Mom (@LurkAtHomeMom) October 24, 2018
"When YOU'RE an adult you can do what YOU want."

– and other lies I tell my children

— MomTransparenting (@momtransparent1) September 1, 2019
Of all the lies I tell my kids, "I can see it from here" is my favorite.

— Lauren Mullen (@DraggingFeeties) March 21, 2017
I convinced my kids that Daylight Savings means we go to bed early so we can save some daylight for the rest of the world. Sharing is caring y'all.

— Maryfairyboberry🧚🏻‍♀️ (@maryfairybobrry) November 3, 2019
Lies I tell my children when traveling: the pilot checks to make sure each passenger has used the bathroom before boarding.

— Elizabeth Sweeny Block (@ESweenyBlock) December 27, 2018
3-year-old: Daddy, are you cool?

Me: Yes.

It turns out I don't feel bad about lying to children.

— James Breakwell, Exploding Unicorn (@XplodingUnicorn) April 16, 2014
Heard another parent tell their kid that when the ice cream truck plays its jingle
it means they've sold out of ice cream. Using that now.

— The Dad (@thedad) May 18, 2019
If my son wants to watch one of his annoying shows that I'm not in the mood to tolerate I tell him that the main character is taking a nap. Works for now (he's 4)!

— Dandelion (in the) Sky (@pnwliving_) June 24, 2020
Yesterday I convinced my 6 year old son I could see his memories by looking into his ear directly at brain.

He was amazed talking about, "What else do you see mama?!" as I told him things we were both there for.

Parenting is fun

— Bunmi Laditan (@HonestToddler) July 15, 2019
I'm pretty sure " I'm not gonna say it again" is the biggest lie I tell my children.

— hahahaheater ❄️🌨️☃️ (@dishs_up) September 11, 2018
Kids have to know their parents full names on the first day of school.

I can't wait.

I convinced my 4-year-old my middle name is Danger.

— James Breakwell, Exploding Unicorn (@XplodingUnicorn) May 31, 2016
"I dunno, I guess those raccoons from the back yard somehow got into the pantry and ate all of your candy….Yeah it's weird they didn't touch the other food."

-and other lies I tell my children

— Mama Babbles… (@mama_babble) February 28, 2019
LOL at parents who don't lie to their kids!

Sorry son. They stopped making batteries for that toy. Guess we'll just have to throw it away.

— Babies Daddy (@dshack8) December 11, 2013
Me: I try really hard to not lie to my kids

Also me: We can't go to Disney world it's locked

— Professional Worrier (@pro_worrier_) October 15, 2019
Common Parent Lies: "There's no more." "That's hot/spicy." "Everyone is sleeping." "Go hide, I'll come find you."

— Bunmi Laditan (@HonestToddler) May 31, 2012
'Sorry honey that is adult chocolate'… and other lies I tell my children.

— Heck No 🇨🇦 (@OverRitz) February 28, 2019
I've convinced my son the capital of Alabama is Sweet Home and the capital of West Virginia is Mountain Mama. Sure, he'll fail the quiz, but he'll be great at karaoke.

— David Vienna (@davidvienna) December 10, 2019
Need to start lying to the children that the weekends are actually school days so they stop waking up so early

— Becky Currell (@becnard) November 22, 2014
I've convinced my kids that they won't like Oreos because they're too spicy and that is why I should get some kind of parenting award.

— Simon Holland (@simoncholland) April 25, 2015
The biggest lie we tell our kids: sorry buddy, McDonald's doesn't sell toys at breakfast. #DontJudgeMe #parenting

— Momsense Ensues (@momsense_ensues) June 24, 2018
Of all the lies I've told my children, "Try these beet pancakes, they're delicious!" Is probably the cruelest.

— Amy Dillon (@amydillon) August 4, 2015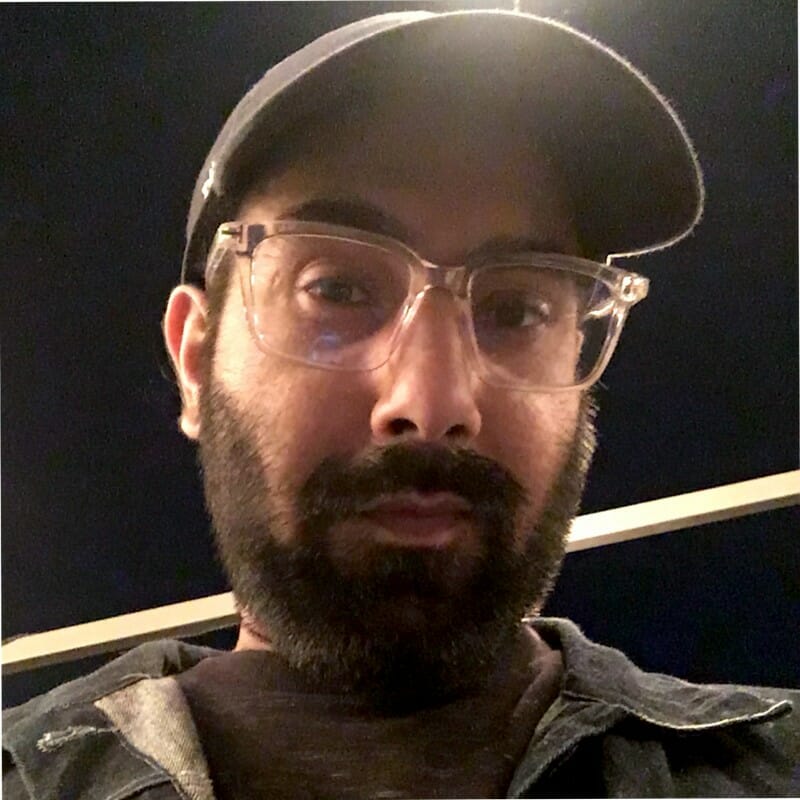 Fascinated by everything that goes beep. Strong passion for music, tech, and all things Marvel.